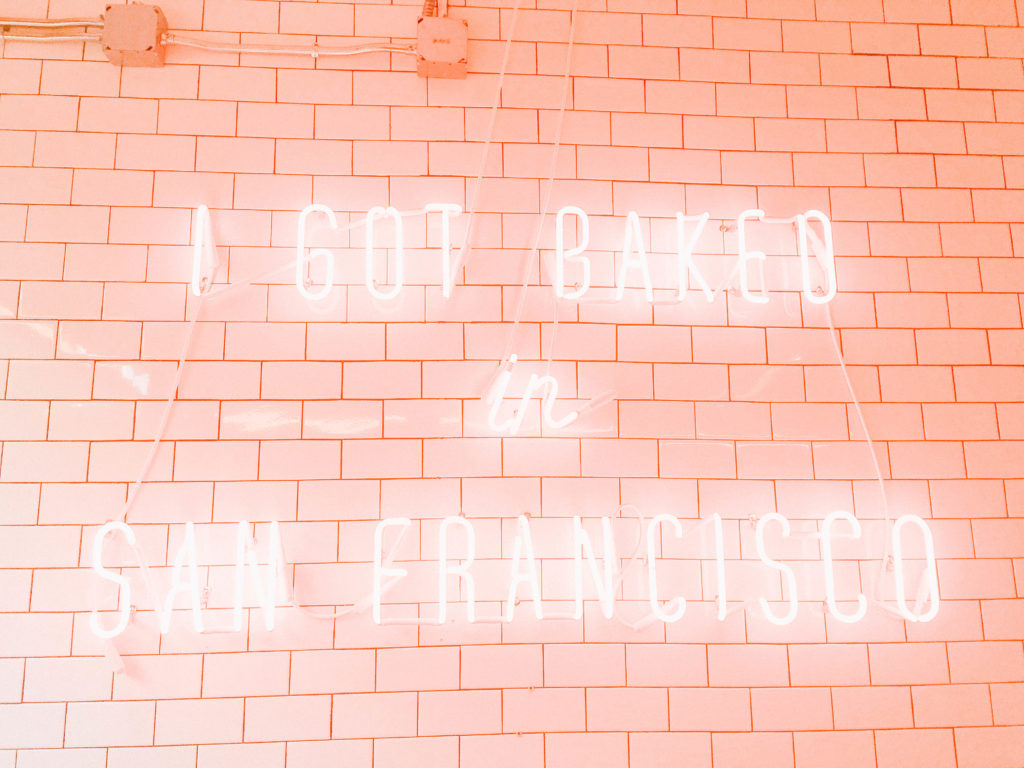 This trip was a year ago and I think I'm still full. On our flight home, I had to check my carry-on suitcase because it contained half a large loaf of sourdough bread and 3 jars of Trader Joe's Cookie Butter.  I even found a bonus little note from the TSA when I got back, explaining that they'd searched my bag (can't imagine why).
Your obvious statement of the day: San Francisco's food scene is incredible. IN-CRED-I-BLE (claps between each syllable for emphasis). When I was there last April with Saschie and Kate, we legitimately ate 5-6 meals per day. Which, was indulgent, yes, but then we got to try as many dishes as possible AND no one ever got hangry. It was a decadent and fun way to travel.  Thank goodness for all those hills in the city.  Makes SF the perfect place to eat all of the things!
MR HOLMES BAKEHOUSE DONUT | 1042 Larkin St
They have more than just the famous 'I Got Baked In San Francisco' sign and cruffins.  But, I mean, cruffins ARE a huge draw.  All of their baked goods were so delicious, I especially devoured their donut…or two.  Okay, maybe I had two of their donuts.  Worth it.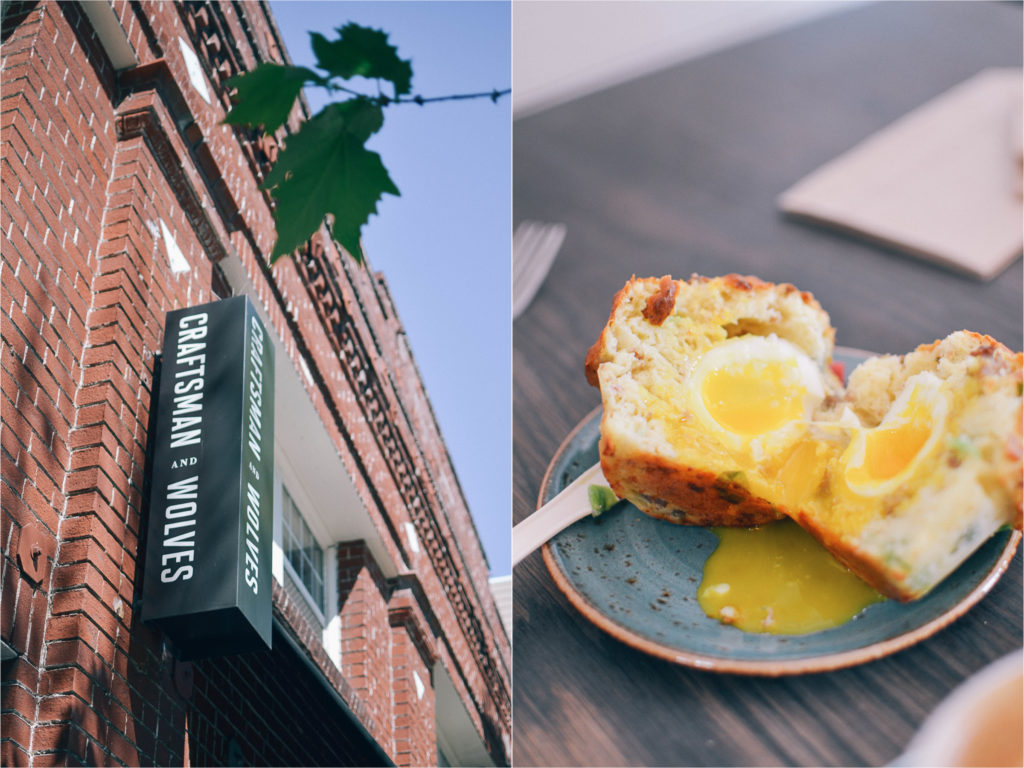 THE REBEL WITHIN FROM CRAFSTMAN AND WOLVES | 746 Valencia Street (+ more locations)
We specifically went to Craftsman and Wolves for 'The Rebel Within'.  I'd unfortunately cut eggs out of my diet a few months before our visit (thanks to an otherwise undetected allergy), so I watched Kate and Saschie enjoy this deliciousness.  They both had good things to say and the mini bottle of himalayan salt was a cute touch   Man, I miss egg yolks.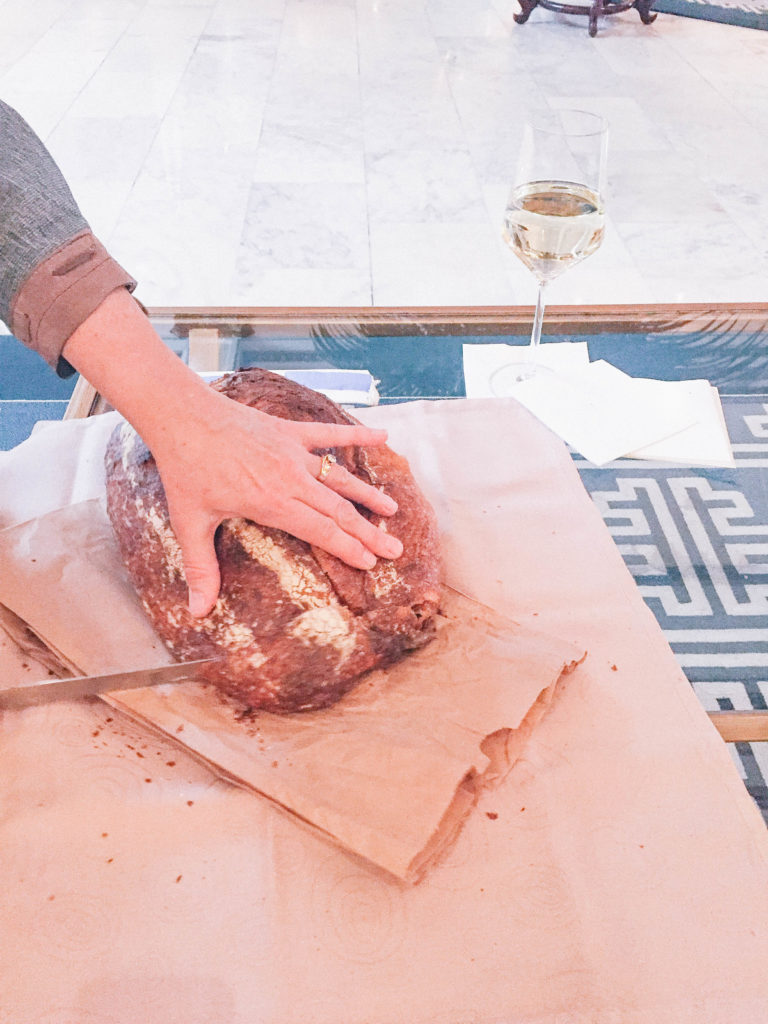 SOURDOUGH BREAD FROM TARTINE BAKERY | 600 Guerrero Street
A bunch of my dad's cousins and their families are all based in the Bay Area and it's always really nice to see them when I'm in town.  This last minute trip, my Uncle Jason went particularly above and beyond.  He insisted that Tartine's sourdough is *the* best bread of all time and that I must experience it.  And so, he went through the trouble of calling Tartine ahead to order loaves (apparently has to be done this way and then you have to pick it up at a specific time the next day) and showed up with his wife at my hotel (at rush hour, nonetheless) with a fresh loaf of Tartine sourdough, complete with butter and a knife.  He went to the lobby bar to order wine for each of us and we had an indoor Fairmont lobby picnic.  It was one of my favourite moments of the trip and one of the most thoughtful and well executed gestures anyone has done for me.  And yes, the sourdough was to die for.  If there's not enough room in your suitcase to bring a loaf of bread home like I did, the Tartine bakery had lots of deliciousness to choose from too.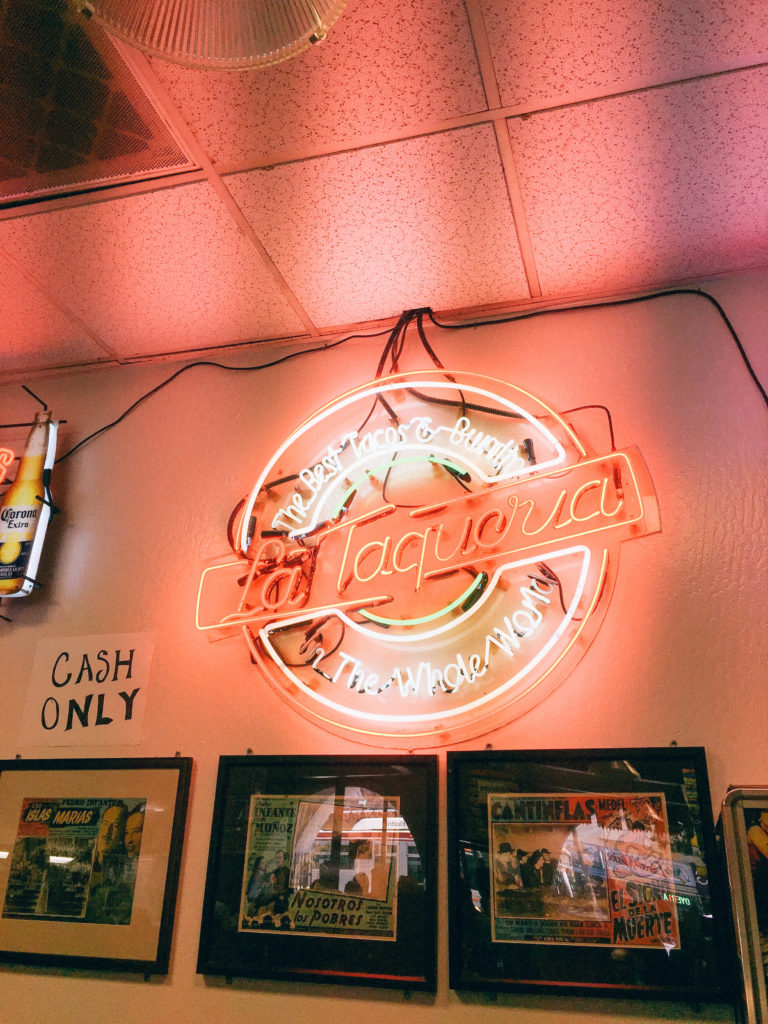 BURRITO FROM TAQUERIA | 2794 24th Street
I recently started watching Girl Boss on Netflix (but swiftly ceased viewing halfway through because I find her character insufferable – does it get better?), which takes place in San Francisco.  Well, if you've watched it too, this is the place she gets a burrito from!  We waited in a long line, but things moved quickly and we were even able to snag a table.  I really enjoyed our Taqueria experience and think it's a must try for casual Mexican fare in the Mission.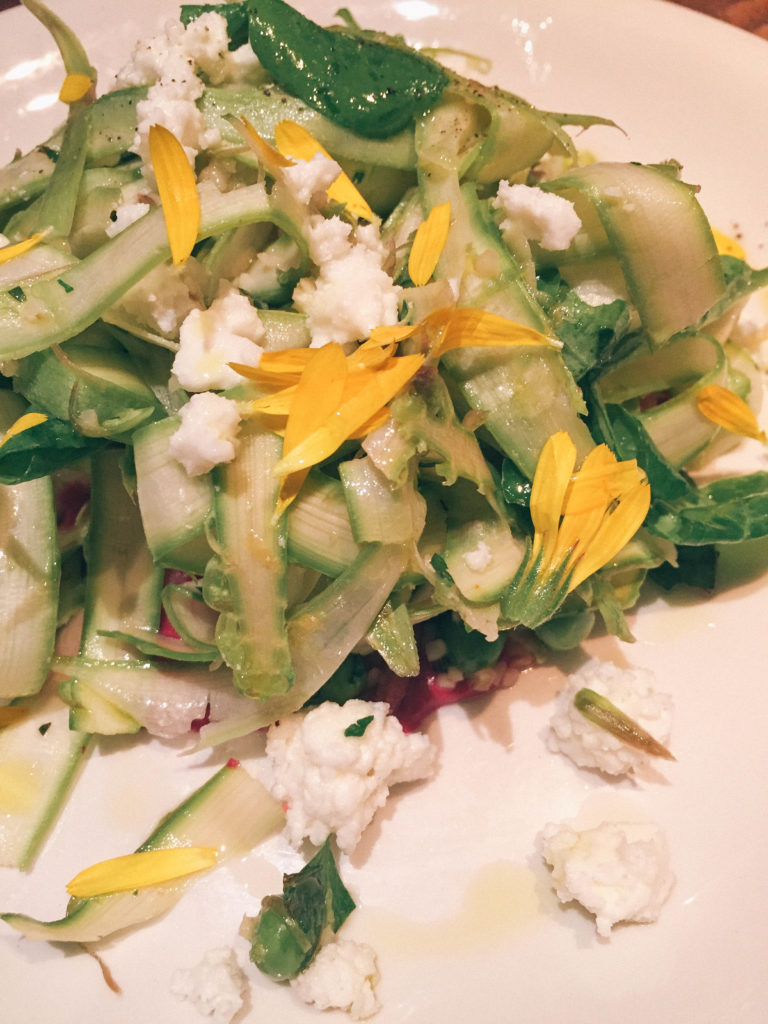 SHAVED ASPARAGUS SALAD AT NOPA | 560 Divisadero (at Hayes)
We saw great reviews for Nopa online and I'm sure glad we took a chance on it ourselves.  We strolled in, no reservation, and somehow managed to snag a table right away.  The place was packed, it was a vacation dinner miracle!  The atmosphere was cozy and fun, everything we ate was delectable.  I was especially wowed by their Shaved Asparagus Salad, which if you can make a notable salad, you're good.  Real good.  I highly recommend a dinner (or brunch, also looks yum) at Nopa!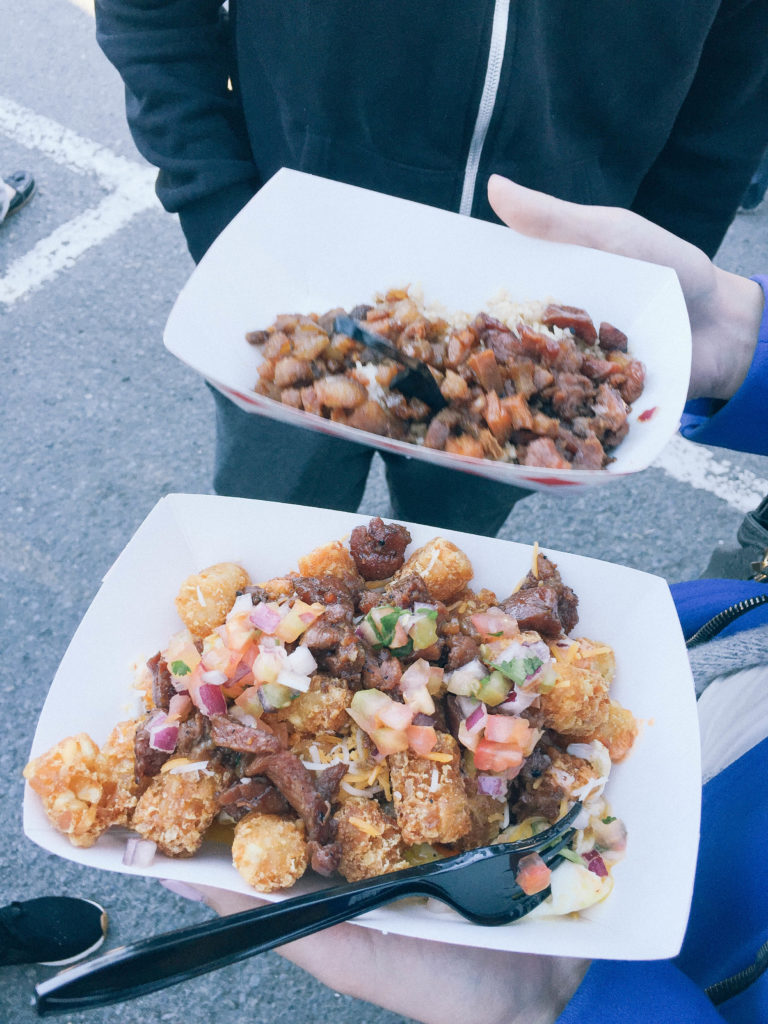 Anything at Off The Grid | Many locations to choose from
I've already raved about OtG and how we had an unforgettable evening outdoors eating and drinking and dancing.  This particular food offering was 'Da Situation' from the Hula Truck, which is basically next level tater tots. And really, only a legit list of recommendations would include tater tots.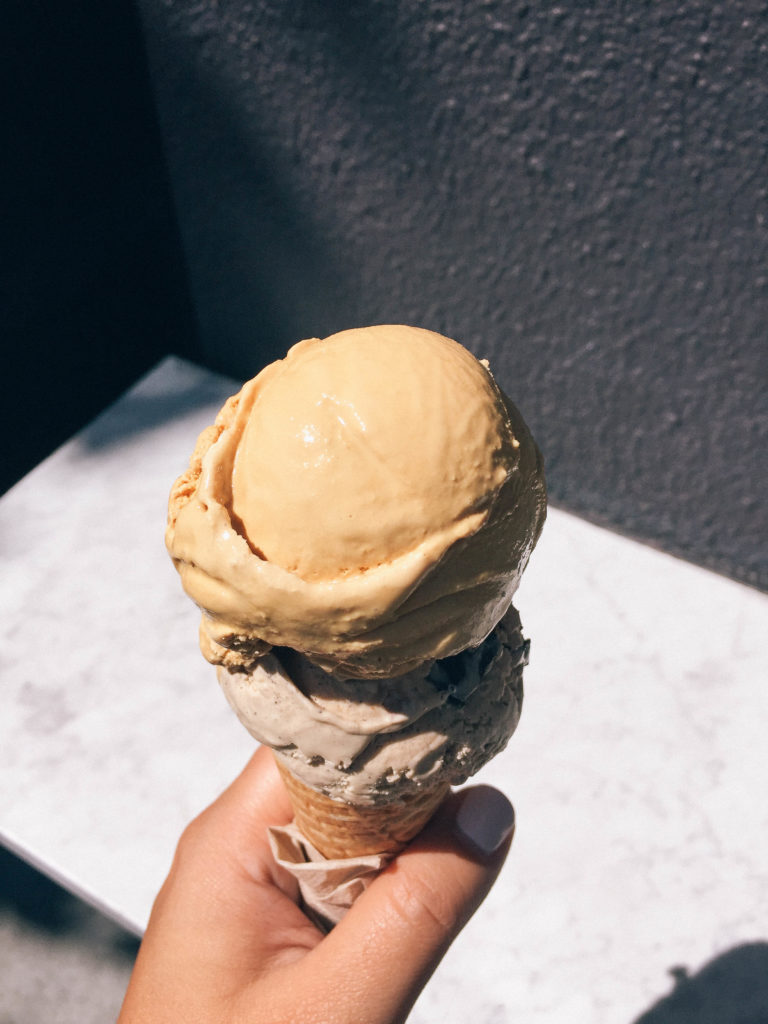 A BI-RITE ICE CREAM CONE | 3692 18th Street
Saschie's number one mission in life was to have Bi-Rite in SF, so twist my arm, we had ice cream.  Their handmade small batch ice cream was hella good (as they would say in SF).  I recommend the salted caramel and coffee toffee.  I'm a sucker for coffee ice creams!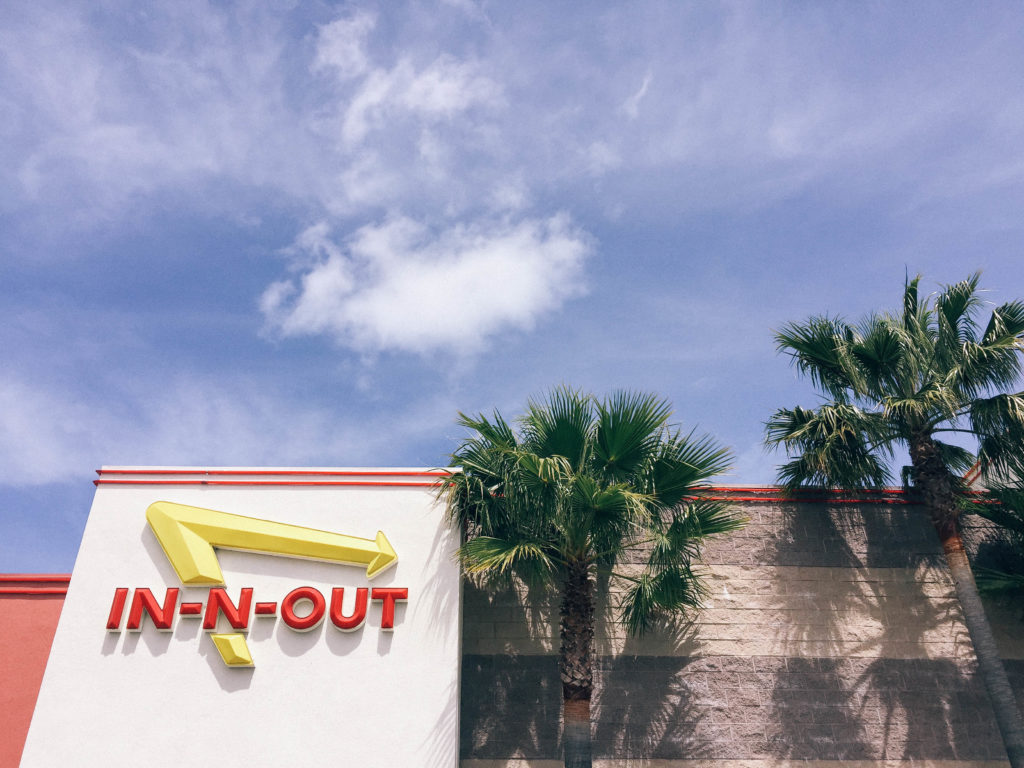 A MEAL AT IN-N-OUT | Many locations to choose from
When in Rome California!  Did you know they have a not-so-secret "secret" menu?  I always order their Grilled Cheese, which is the satisfaction of a burger, sans meat.  This was our last meal before our evening flight out and we had to.  What's a trip to Cali without In-N-Out?!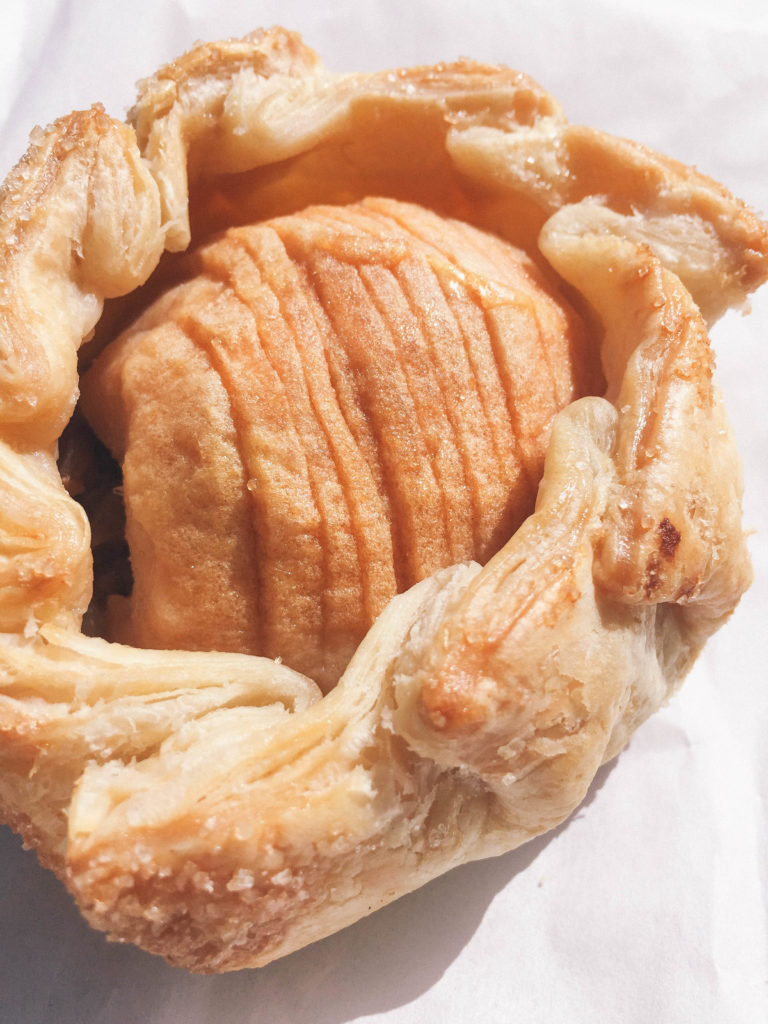 FROG HOLLOW FARM TARTLET AT THE FERRY BUILDING | 1 Ferry Building
Another day, another pastry.  We began our Ferry Building food tour with this fresh, local tartlet and it was just as amazing as it looks!  Don't forget to stop by Blue Bottle Cafe while you're there, they have really great coffee.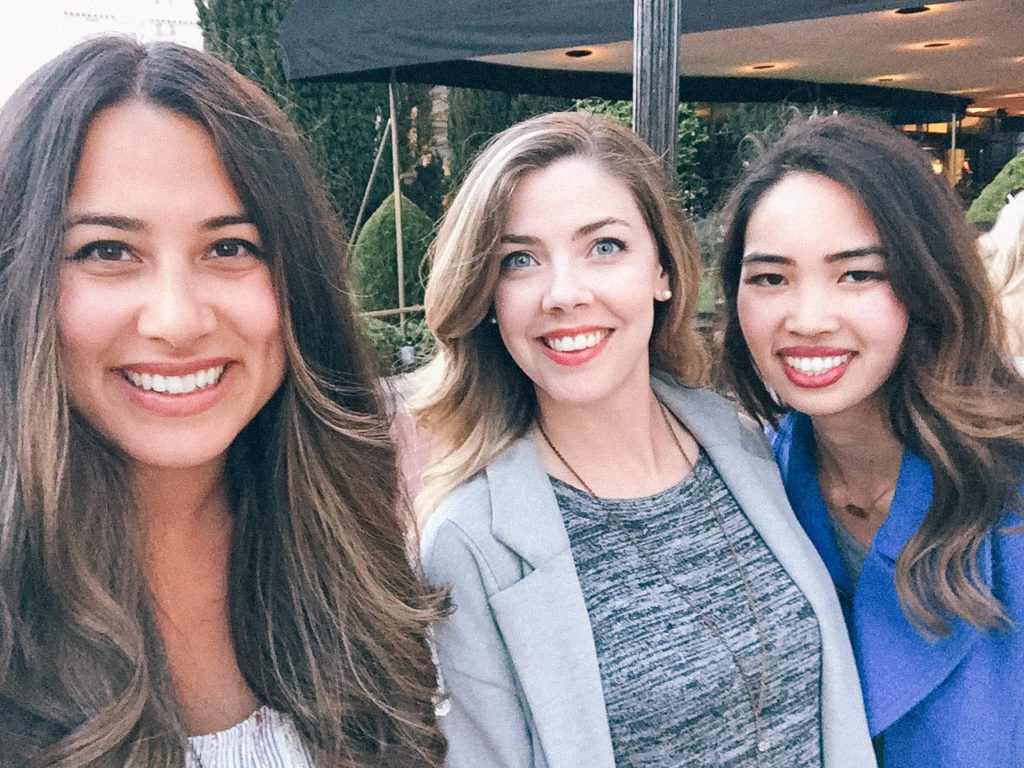 SENORITA BUNS AT STARBREAD BAKERY | 2211 Gellert Blvd, South SF
I didn't have a picture of them (as if we could keep them around long enough to get a photo!), so instead I've provided you with a photo of the three of us, so happy and full of Señorita buns! Just check out Starbread Bakery's Yelp Page and you'll have a better idea of why these inexpensive buttery baked pieces of heaven are so irresistible. We absolutely brought a box of 100 back for Saschie's mom, though admittedly not all of them made it through the flight. Saschie had to tote them with her as her second piece of carry-on. It was epic.
Where do you love to eat in San Francisco?  I might be back in the fall and would love to hear your input and get some ideas for new spots to try as well!  Don't forget to also check out my 8 Cool Things To Do in San Francisco as well!  And as always, I've made a Pinterest friendly image below: