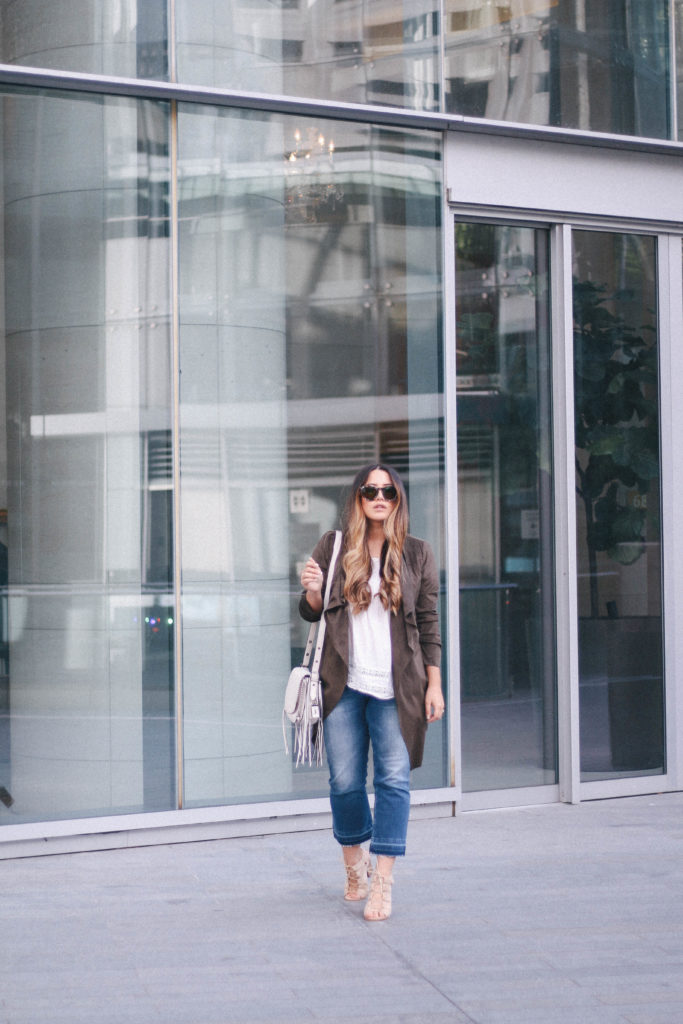 I've always had this strange and contradicting personality mix.  Though I can be very outgoing, particular (I like using this instead of 'control freak'), and kind of type a, I can also be incredibly easygoing, agreeable, and introverted.  And what I've noticed lately, is that this ends up shining through in my outfits.  One day I'm in head-to-toe boho inspired neutrals and the next, I'm all pops of colour and bold, unexpected silhouettes.  I suppose that's the beauty of personal style, though I don't even want to know what that says about me on days that I'm in leggings and a big sweater, hoping not to run into anyone!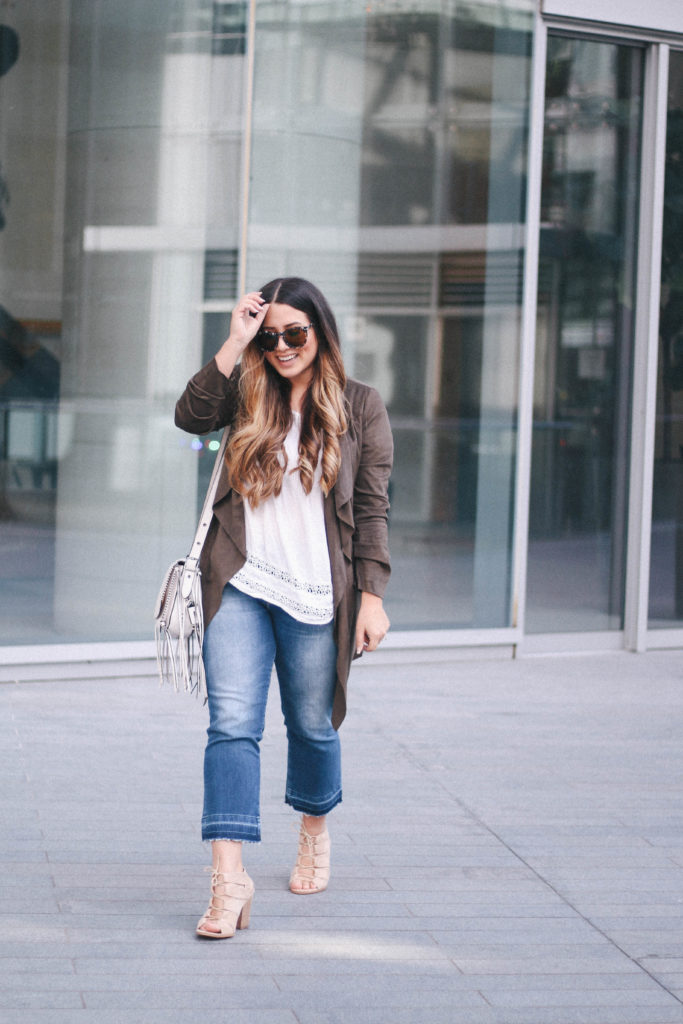 This outfit started with these cropped and frayed jeans and the tiniest glimpse of sunshine.  Wasn't exactly a gradual spring transition (or even weather appropriate) to pair them with open toed shoes and a light jacket, but I wore (and loved) the look nonetheless.  The beauty of a vague trend like 'boho' is that the tiniest pieces translate.  The laces on the shoes, the fringe on my bag, and the dainty cutouts on the blouse are all the sweetest details and the best part is that they were already in my closet!
Full outfit details are outlined below and if you need me, I'll be here, drowning in post-vacation emails!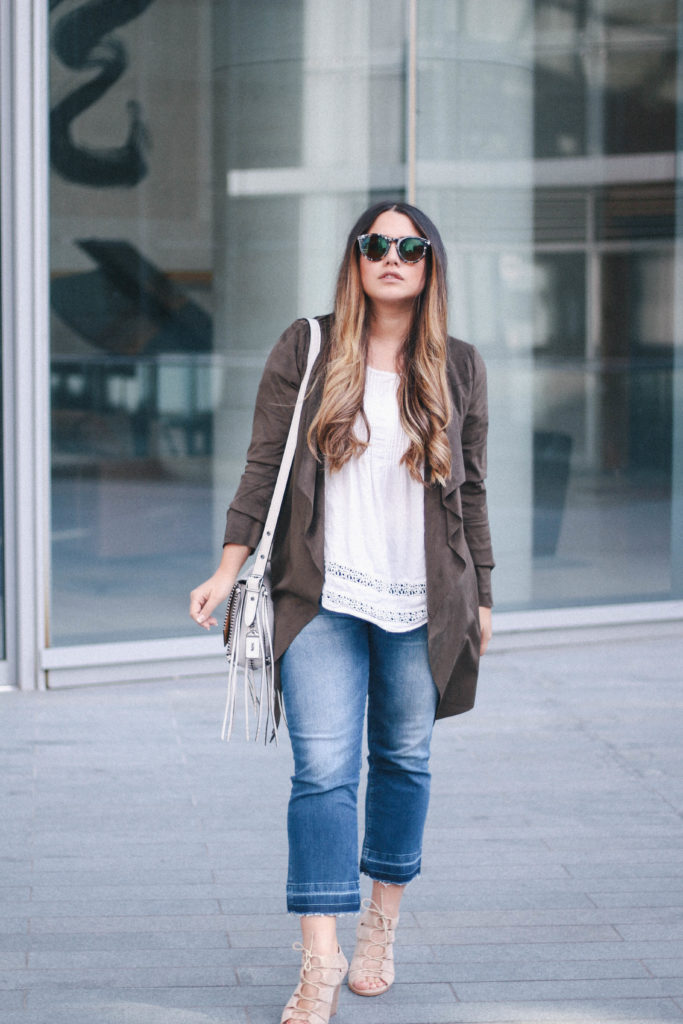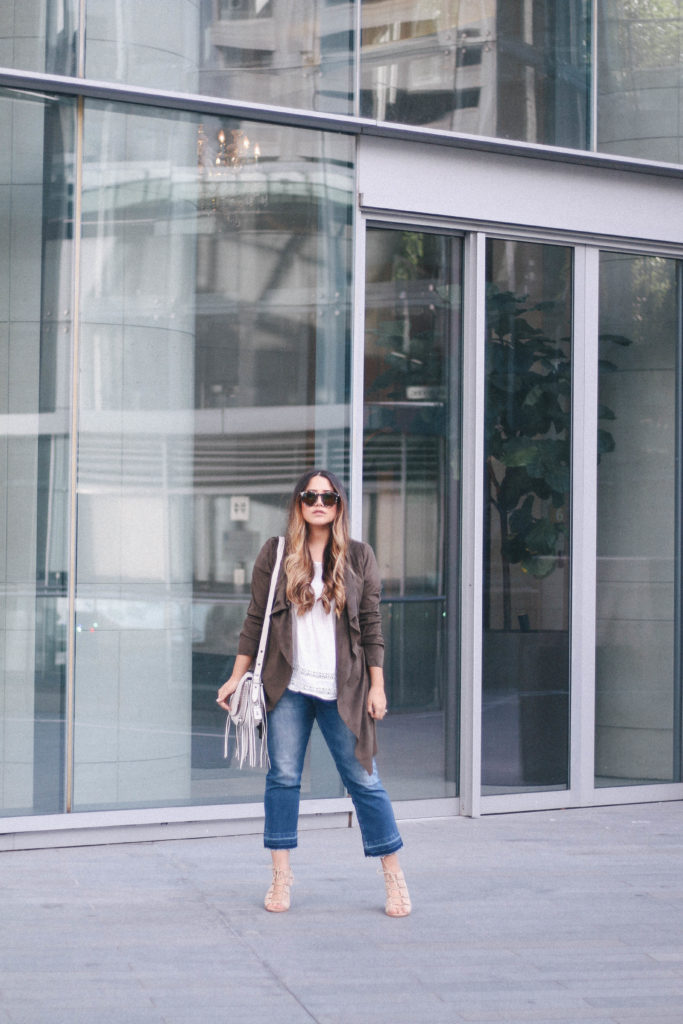 Photos by To Vogue Or Bust
'Anika' Cropped Flare Denim c/o Mavi
White Blouse from Old Navy (similar)
Suede Jacket c/o Mavi
Lace Up Heels from Le Chateau (similar)
Sunglasses from Bailey Nelson (similar)
Boho Saddle Bag c/o Coach (similar)