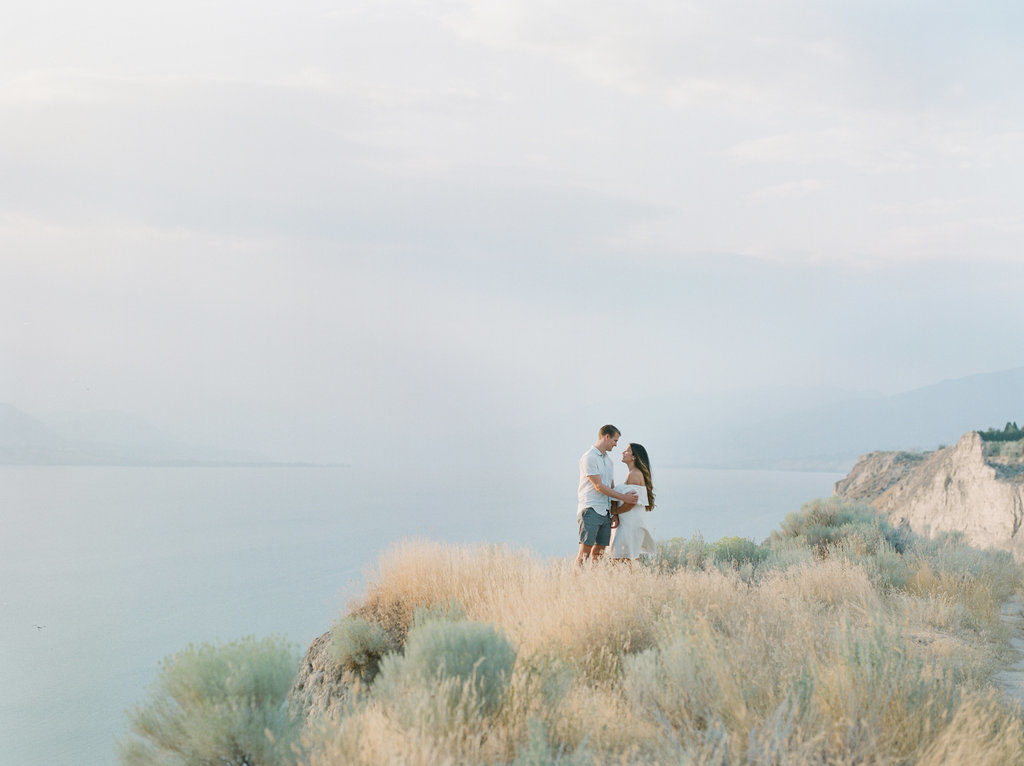 2017 was somewhere in between, and that's okay.
The past 365 (+2) days were all about unfolding and transition.  Which makes for a kind of "not our best but not our worst" sort of year and truthfully those are even more important than the ones that are full of only happy memories and important milestones.  In general, this year was a lot of freaking hard work behind the scenes.  Which, I suppose I haven't shared a ton about because when you're in the throes of it all, it's tough to take any time to reflect.
2017 was about putting time and effort into bettering ourselves (I say 'our' because this journey has largely been alongside close friends and my husband), which hasn't been for nothing.  Ending last year, I felt stronger, more confident, and full of gratitude to have gone through so much growth and with such incredible support.  I'm starting this new year full of pride for what was endured and optimistic for the future.  So, before I get too much into what's ahead, let's first look back on what was.
(Top photo from our anniversary photo shoot with White Linen Photography)
Throughout 2017 I had to ask myself some tough questions, adjust my thoughts and inner dialogue, set boundaries, and commit to change.  There is so much more to share in this regard, so if you're into self improvement and personal growth, I'm going to have tons of content and writing for you.  Related to this, I had to work really hard on my marriage this past year (and forever, but this was an especially trying one for us).  It was emotionally taxing, but I'm thankful that we went through it and we're probably a better couple because of it.  My happiness mission also led us to many improvements to our apartment, namely decluttering.  I must have purged this place, oh gosh, at least like 4 times this year.  Room by room, drawer by drawer.  What I've learned, besides that I'm a total packrat, is that this is also an ongoing forever process.  Completing it once and settling on done will only lead to a cluttered house again within months.  Purging our things has lifted a weight off my shoulders and our 700 square feet feels breathable again.  This also led us to renovate our bedroom space and turned it into something we love, use, and are proud of.
There was also some heartbreak in 2017, as we said goodbye to sweet Austin, and lost TWO amazing people to depression.  One of which was days before Christmas, and a complete shock, so if I've been a bit disconnected from social media and my writing, know that it's because I needed a pause to properly grieve.  I'm far too emotional and truthful a person to ignore my sadness and write about how to style a sweater while we were dealing with such a loss.  It's a balance, I know, which I'm trying to find.  One uplifting thing that came out of such a terrible event, is that I had really meaningful conversations about mental health with family members at every holiday gathering.  It was so great to skip the small talk and be open, vulnerable and truly connect.
There was plenty of greatness this year too.  We visited Adam's youngest brother and his fiancé in Chicago. I stood up on a paddleboard for the first time.  Our training with Reggie has led him to be a more confident and social dog (still awkward af, Rome wasn't built in a day).  We got a new car.  It snowed for what felt like forever.  Adam crossed sturgeon fishing off his bucket list. Wine tasted/got tipsy in Oliver, Naramata, and Langley.  For once, we actually kept our New Year's resolution of cooking more often and have tried dozens of new recipes thanks to Fresh Prep.  I went to Iceland and New York for 24 hrs. Finally got Invisalign braces.  Did an outdoor RSVP 33 dance class, yoga on the beach, and tried Dailey Method.  Some of our favourite people had babies/announced pregnancies this year and we get to be (the totally cool) Aunt and Uncle to some pretty stinkin' cute babes.  Hiked the Waimea Canyon in Kauai, watched a pod of Orca's from Saturna Island, rode on the back of a bike in Amsterdam, and swam in two Blue Lagoons (Iceland and Malta).  Saw a solar eclipse.  Watched the Rugby 7s, turned 31 in Europe, and celebrated 10 years with Adam.  Read books by Norah Ephron, Gillian Flynn, Cynthia D'Aprix Sweeney, and Brené Brown.  Saw Coldplay, Jay-Z, Matthew Good, Bruno Mars, an Matchbox 20 in concert.  And last, but not least, I managed to send Christmas cards out for the first time…ever.
Enough about me.  How was your 2017?