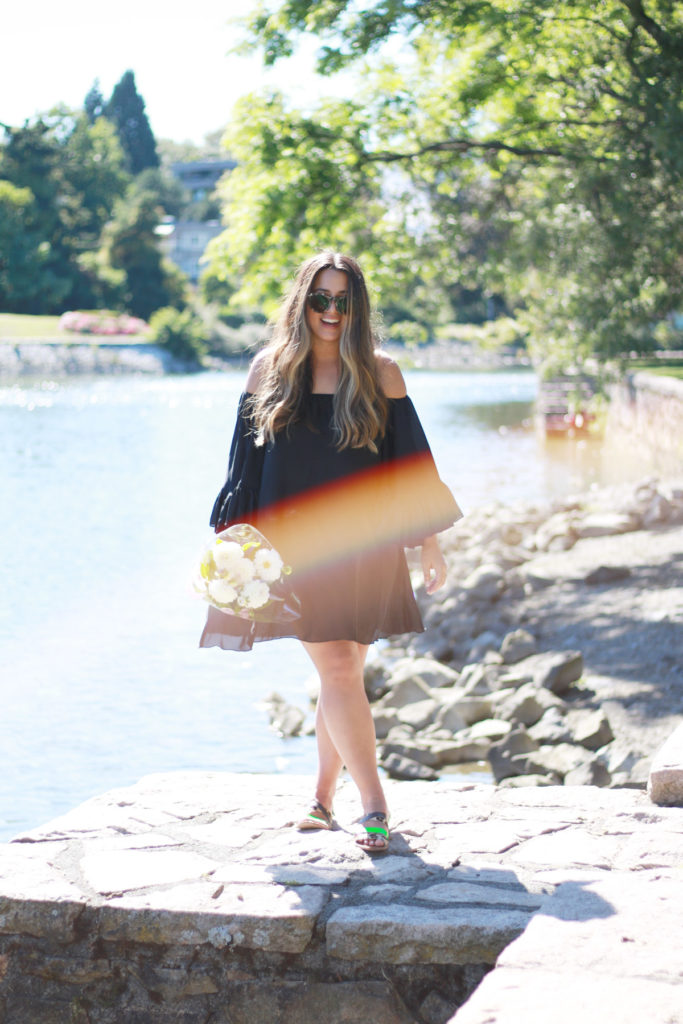 Don't mean to sound like a total drama queen, but August is ending and I feel like tomorrow it'll be Christmas.  Seriously, this year is absolutely flying by!  The days are already getting noticeably shorter and summer is winding down and I don't know how to feel about it all.
My favourite fashion trend of summer 2016, was most definitely the exposed shoulder.  From tops to dresses, I simply couldn't get enough!  In fact, I totally impulse purchased this boohoo exaggerated ruffle sleeve off the shoulder dress (sound high maintenance much?) from ASOS a few months ago.  It was under $40 and I was intrigued by the unique sleeves (sold out now, but there is a similar one here).  Other than being completely see-through, it was a great buy.  After probably giving everyone a bit of a show the day we shot this look, I've since worn a black slip underneath and all is okay again.  Pretty sure I'll be re-wearing this one at Bumbershoot this weekend!
Speaking of boohoo, remember that time they brought me to the UK to tour their London showroom and head office in Manchester?  That was pretty much the best press trip of all time, you know my affinity for all things British.  Anyway, it was extra cool ordering a piece online when I could picture the entire process from design to shipping being completed at their headquarters!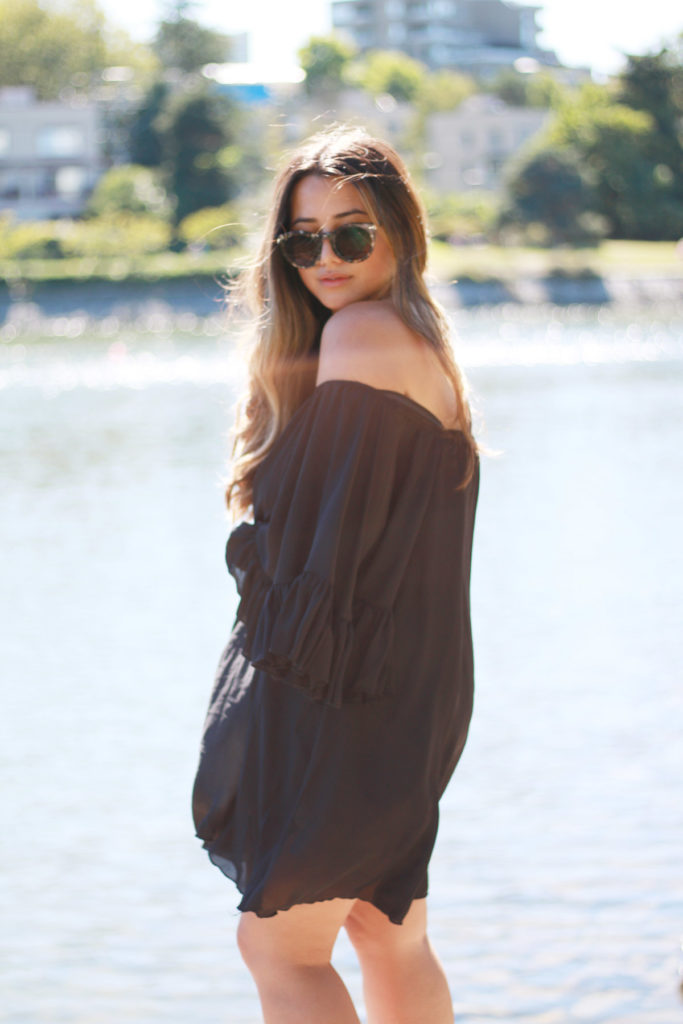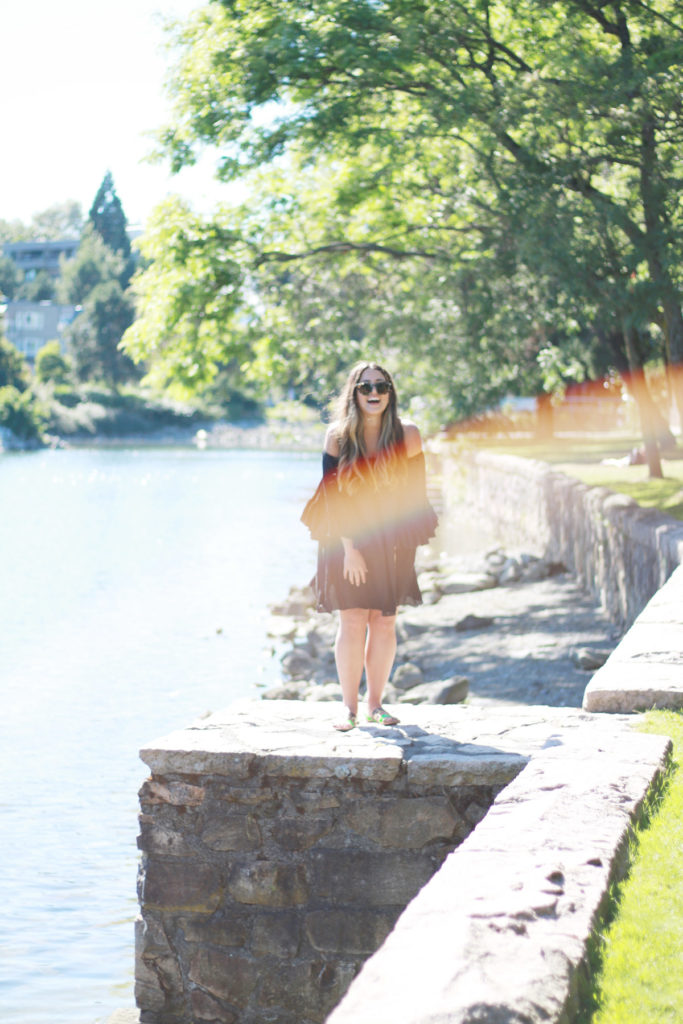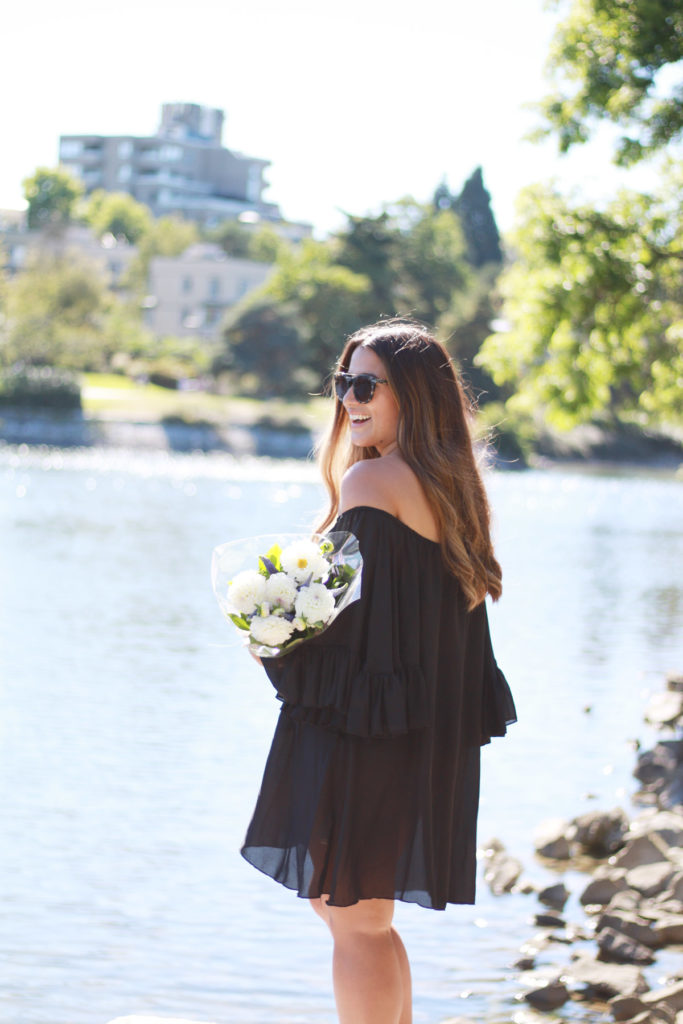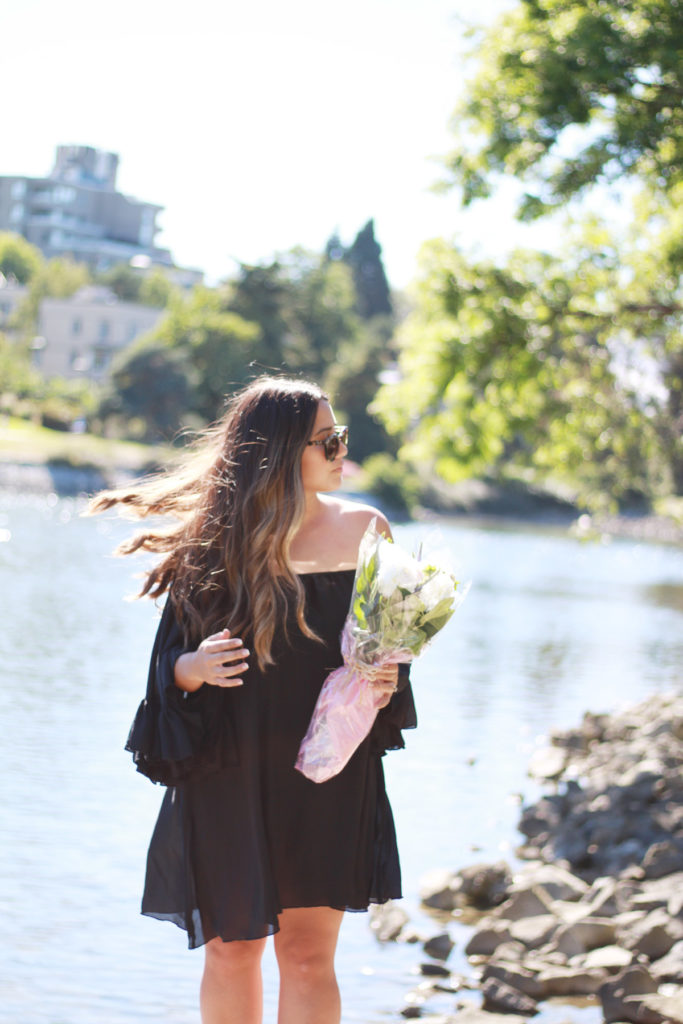 Photos by To Vogue Or Bust