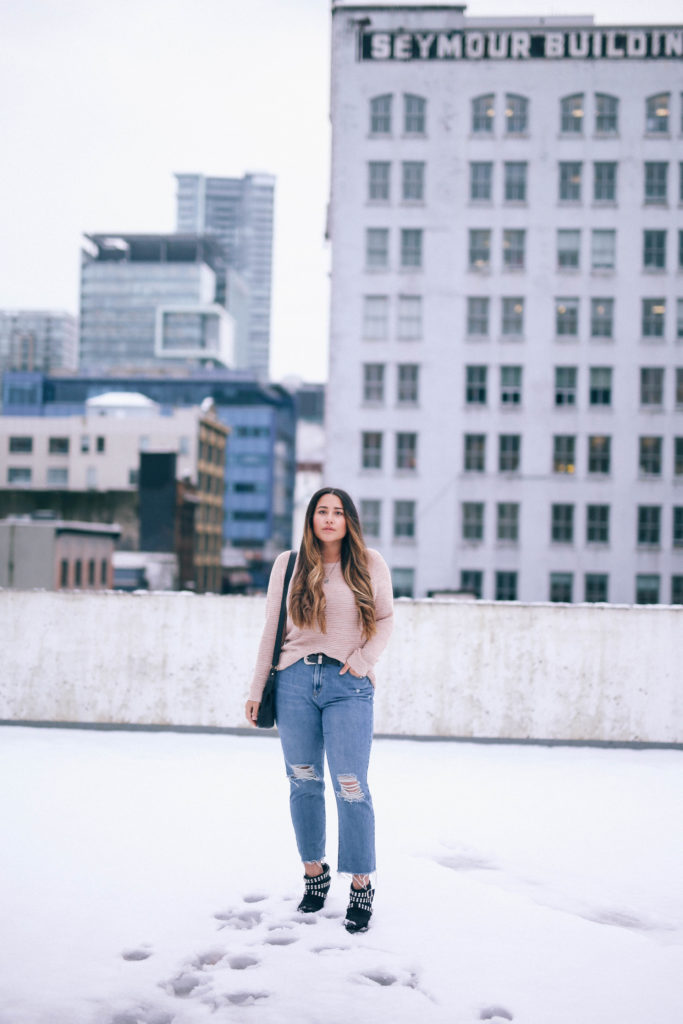 After that flu-like whatever it was (slash is, definitely still fighting a virus) and being stuck in survival mode on an island (more about that debacle tomorrow), I am feeling mighty behind on, well, everything.  I am only now, January the third, able to sit down to sort out some of my goals for the next 362 days and reflect back on 2016.  While I'm at it, I should probably take down all our Christmas decor before we become THOSE people.
Inspired by this Van Mag article and thought it'd be fun to try my hand at a few fashion related changes to keep in mind this year!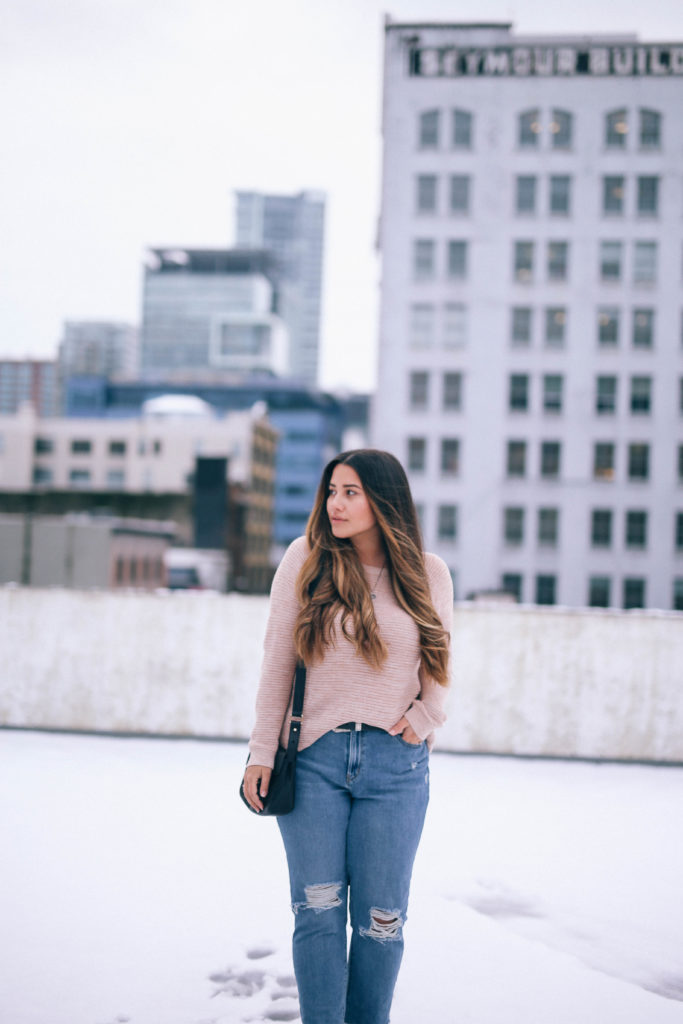 1. Wear More Heels
Damn that athleisure trend really got me good.  You start wearing Nikes and little white sneakers, and suddenly the thought of anything over a one inch heel sounds like trying to stand on stilts.  I still love and embrace flat shoes (and they sure do help me move around faster), but I really need to strike more of a balance between flats and heels.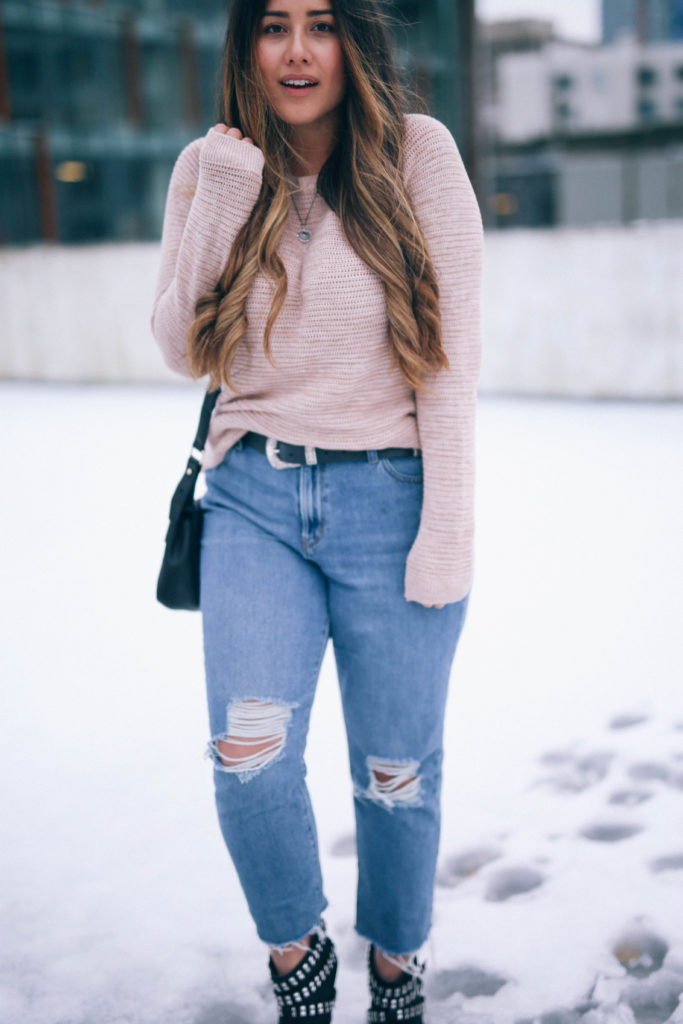 2. Regularly Edit
I went through the biggest closet purge this year and it was more shocking than I'd like to admit.  I'm committing to regular edits this year in hopes that I could perhaps, someday, be the kind of person who always has a clean and organized closet.  Paring down and actually seeing more of what I own has massively eased the everyday dressing process and helped me narrow down future purchases.  Gone will be the days of accidentally buying something I already own!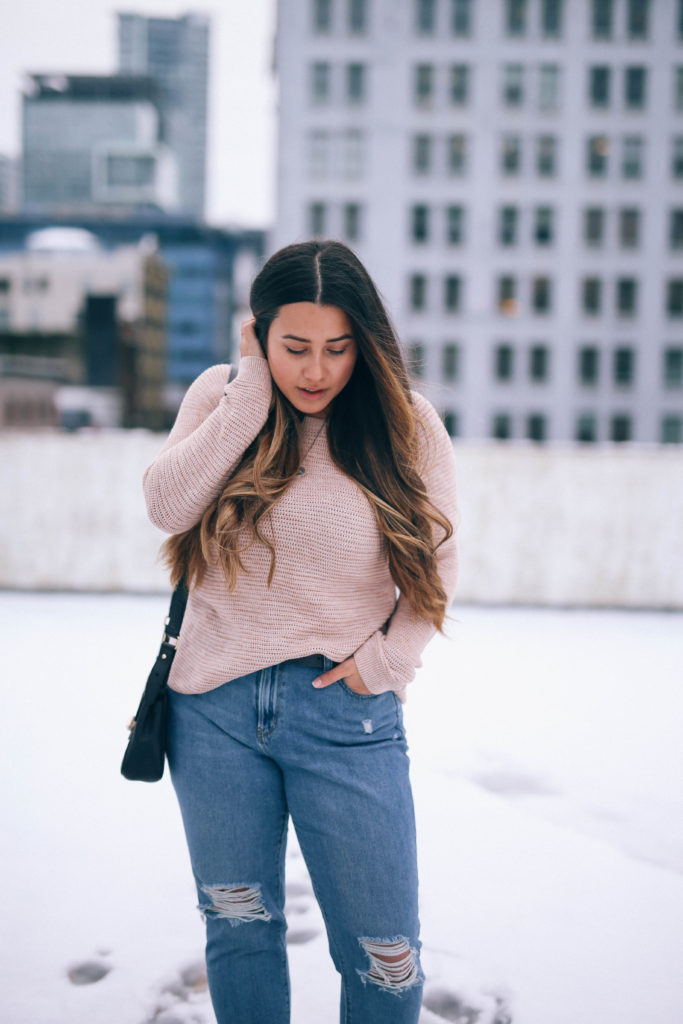 3. Find My Figure
Much like what I mentioned in this post, trends and body changes have largely directed me towards a ton of oversized pieces and stretchy waistbands.  It became so easy to remain casual and hidden that my figure seemed lost forever.  I've recently started and will continue an attempt to bring back some styles and outfits that instead highlight my shape.  A simple way to start was buying a cute belt and tucking tees/thin sweaters into high waist denim!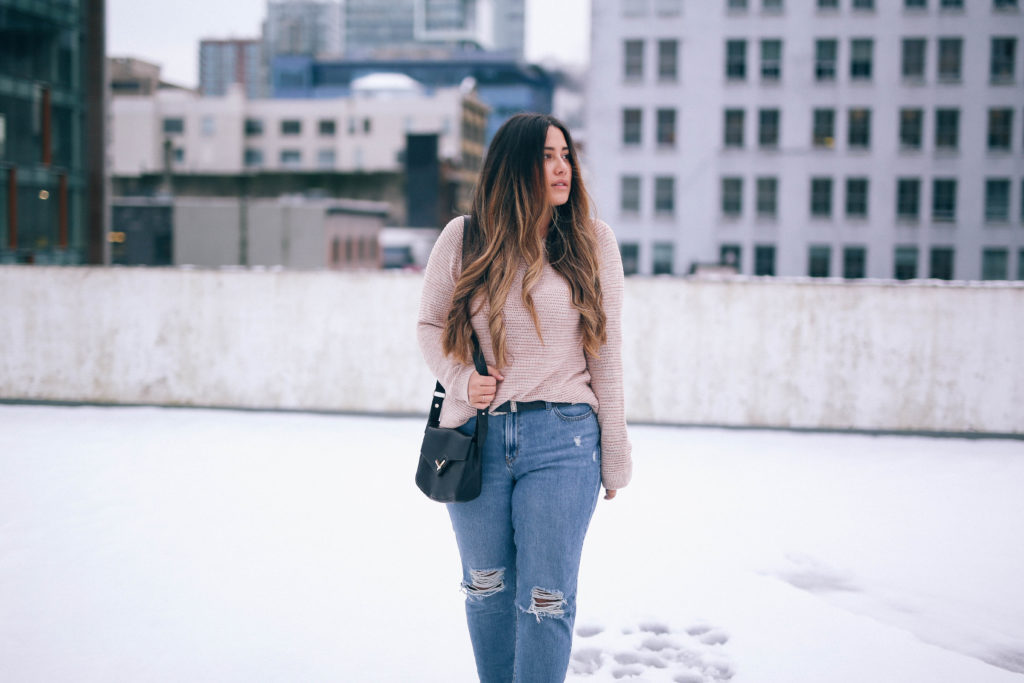 4. Narrow Down A Style
Last year I went through a bit of a personal style crisis, likely brought on by the fact that I'd changed so much in other areas of my life and my wardrobe no longer reflected that.  It's taken me almost all of last year to really figure out what I love to wear, and it's still not an exact style yet.  Still thinking about trying a seasonal capsule wardrobe concept, which will hopefully deter me from over buying certain trends.  Hopefully.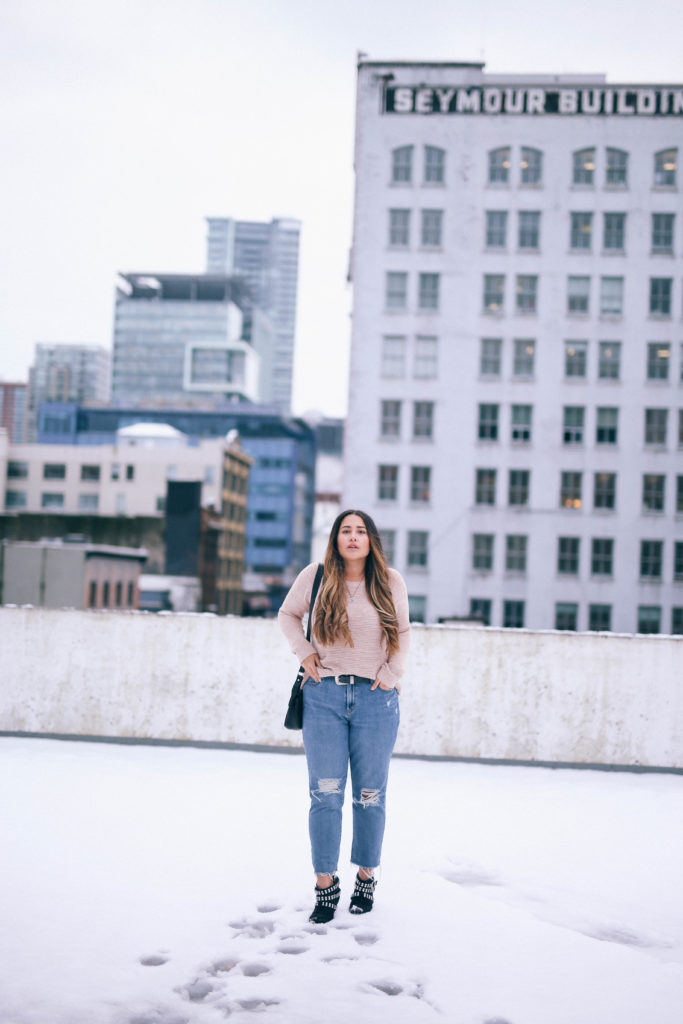 5. Remember To Be Bold
Playing it safe can be SO much easier than taking risks.  Much like everything in life, those big bold moves can often be the most rewarding though, and I will be keeping this in mind for 2017.  Thinking I'll start with things like going for a colour I don't otherwise own, experimenting with combinations and silhouettes, and wearing the unexpected.  Must counter those basic b instincts and embrace more of a Carrie Bradshaw attitude!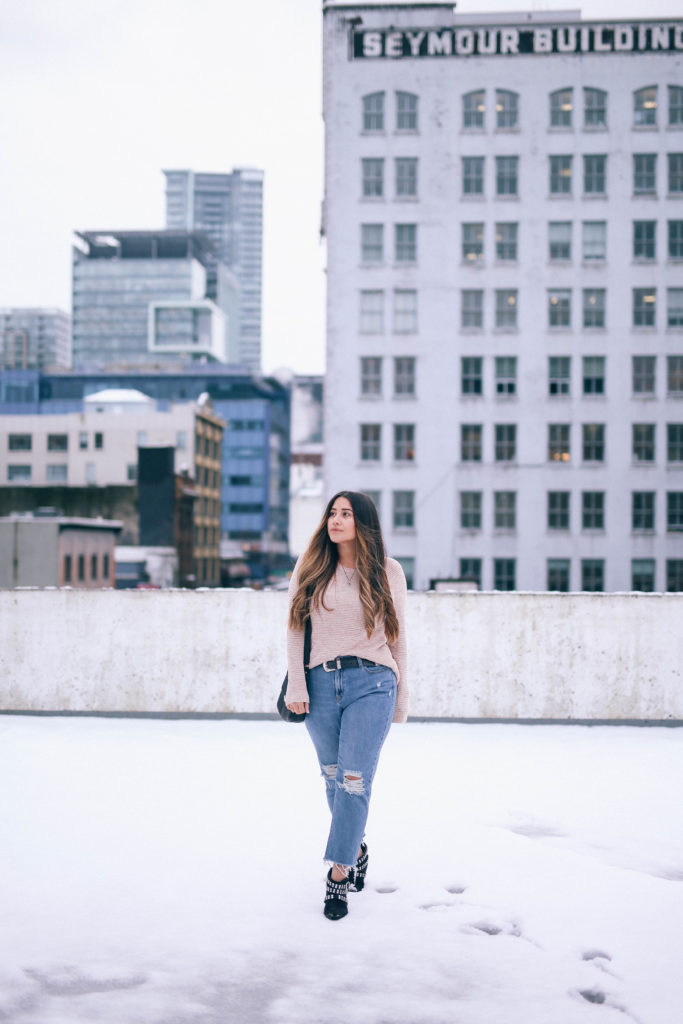 Photos by To Vogue Or Bust
That's what I've got written down for now.  How about you?  Do you have any style resolutions for 2017?  Would love to hear 'em!
Buckle Boots from Zara – Old, shop similar style here
Pink Sweater from Loft – Old, shop similar style here
Distressed High Waist 'Mom Jeans' from Old Navy – Shop similar style here
Cross Body Bag c/o Ela
Western Style belt from ASOS – Still available here
Silver 'Creativity' Pyrrha Necklace c/o my best gal pals for my 30th – Available here