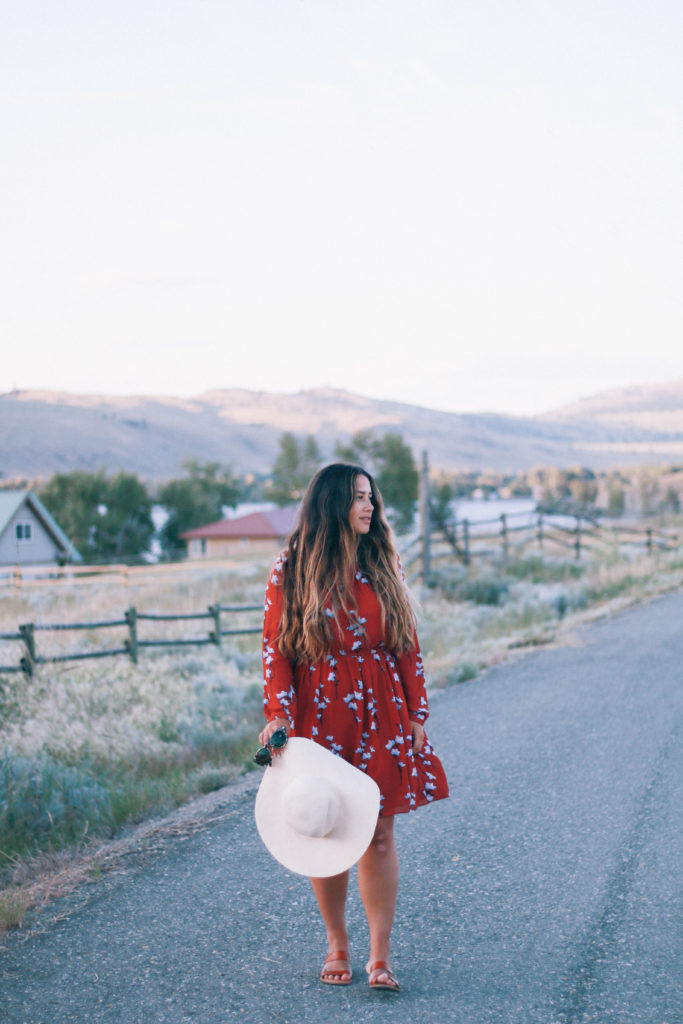 I find it so fascinating how much styles and trend interpretation changes based on location.  Here in Vancouver, I'm always pulled towards a relaxed, casual style and, at the moment, a very neutral palette.  Which, has the benefit of comfort and simplicity, but I have to admit, gets repetitive.  While we were in Chicago, I mentioned to my sister in law that I was almost shocked by all the bright colour that everyone was wearing!  It was so fun and refreshing, and I left the midwest determined to ease some other hues back into my wardrobe.
So, the day we were leaving for the cottage, I raced to the mall looking for pieces that are easy to wear, but that have some colour and pattern.  I ended up finding a couple great frocks on sale at LOFT, including this dress.  I especially love how this piece will easily translate into the fall as well, it's always a bonus when something can be worn cross-seasons!
What about you?  What is the fashion scene like where you live?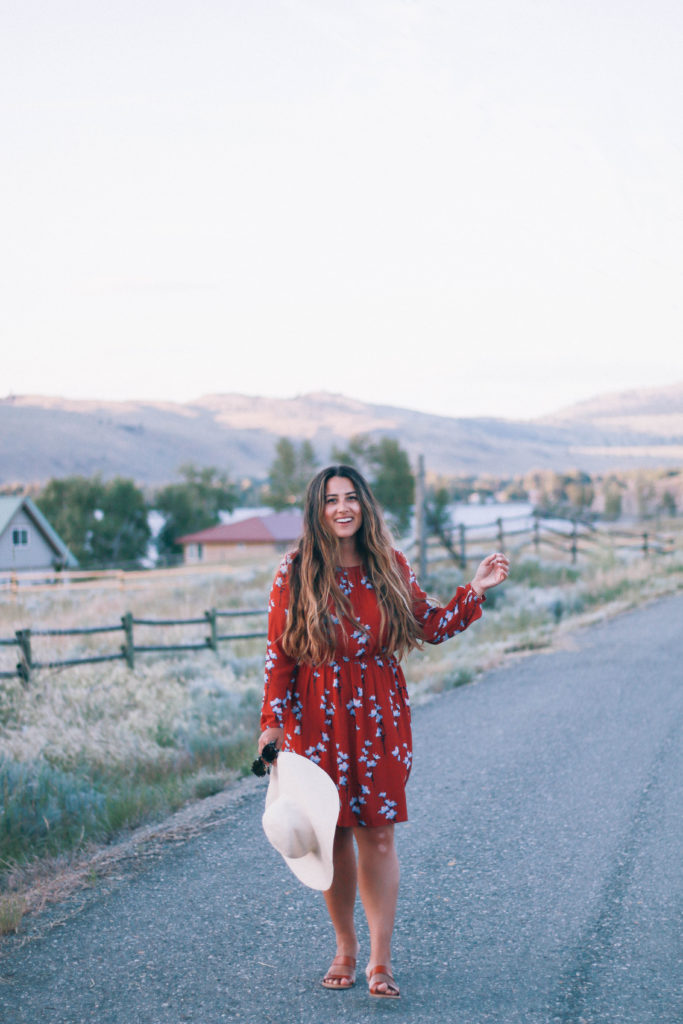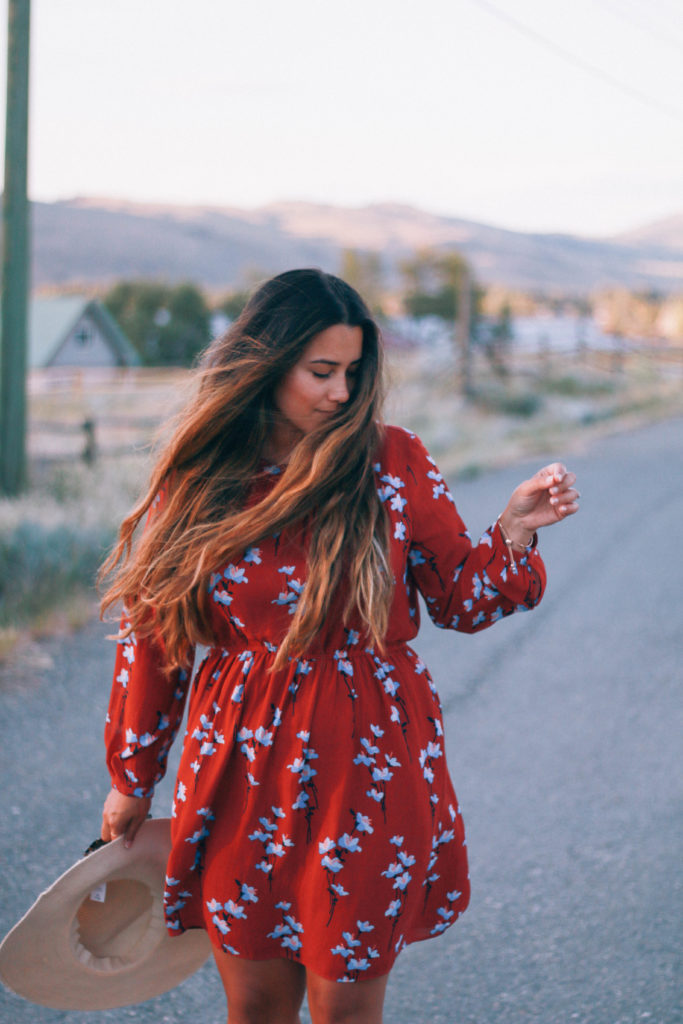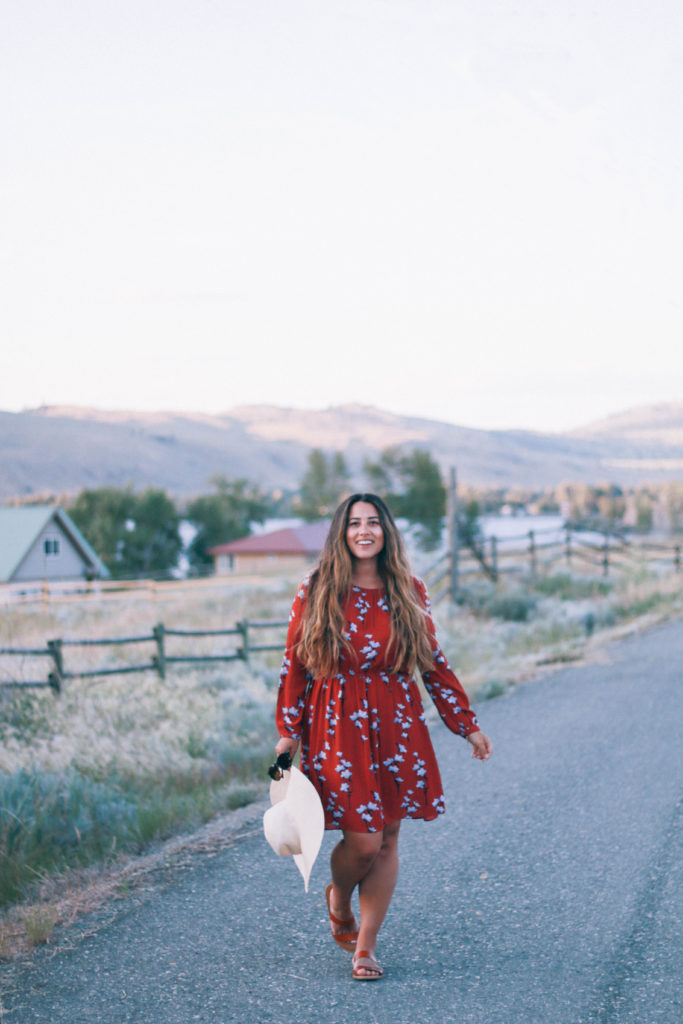 Bluebell Blouson Dress from LOFT
Cognac Double Strap Sandals from Old Navy
Floppy Hat is old, similar here