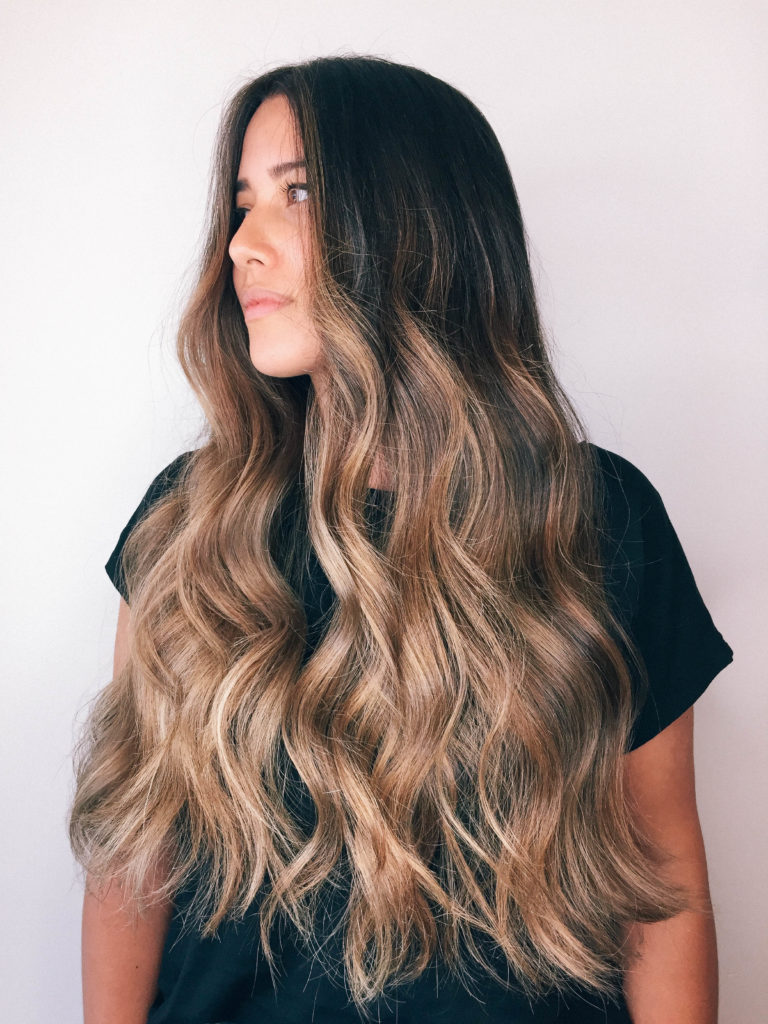 The last time I consistently coloured my hair, I was 19, single, and testing out the theory that blondes have more fun.  And though, I ended up not being able to afford the upkeep, I always felt really confident with the lighter locks and look back at those years with such fond memories.  I'm obviously a natural brunette (those Asian genetics are strong within the Quan family) but truthfully, I feel the most 'me' with some lighter colour mixed in there too.  Maybe it even has something deep down to do with my mixed heritage.  I've truthfully never considered that until this very moment.
I recently shared what I learned about going golden balayage, but since the lovely Rosie left town, I was desperate looking for a new stylist.  I was so excited when THE Chris Weber suggested that I see him with the help of his friend Ali Eskridge.  You see, Ali just moved back to Vancouver from NYC and is building up her local client base and Chris is technically full and unable to squeeze in new guests.  Teaming up was a brilliant idea, and two senior stylists and 3.5 hours later, they created absolute creamy balayage magic!  If you're also in need of stylist, Ali is your gal, she was beyond awesome!
Don't fall over, but it might finally be time that I keep my promise and actually VLOG weekly.  Below is a little video with footage from my day at the salon and beyond.  Adam watched it and told me that it's shocking what process we have to go through to dye our hair (lol).  Hope you enjoy it and let me know in the comments below if there's anything specific you'd like to see in my vlogs or videos in general.
Watch The Vlog:
Photo by Chris Weber at Artel Salon