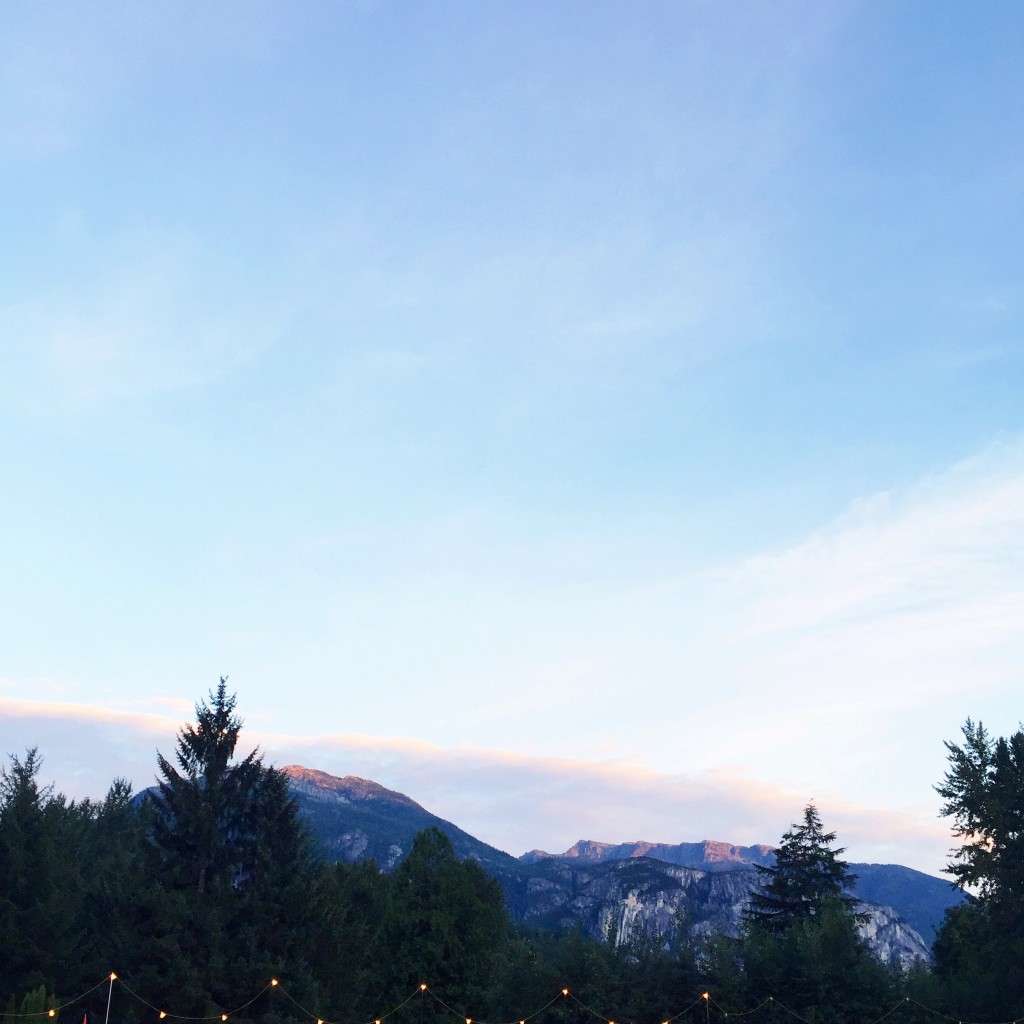 I'm hanging onto those last summer memories, including the amazing Squamish Valley Music Festival experience with To Vogue Or Bust.  My very first time at this fest (which also happened to be DAYS before the wedding, hence why it has taken me so long to post), it was all thanks to my friends at Gentle Fawn for the opportunity.  Speaking of which, it's your LAST CHANCE to use the exclusive Alicia Fashionista x Gentle Fawn promo code!  Details below…
First of all, I loved how close to home Squamish Valley Music Festival was!  One of my favourite spots, I think that Squamish is somewhere that you should visit in British Columbia regardless.  That being said, the festival was of course drop dead gorgeous!  I went into the weekend with very little expectations and was pleasantly surprised by the ease and organization of everything.  It has been a delight seeing this festival grow over the years, the 2015 acts were all incredible.  With such an impressive lineup and venue, it'd be tough not to have an amazing time!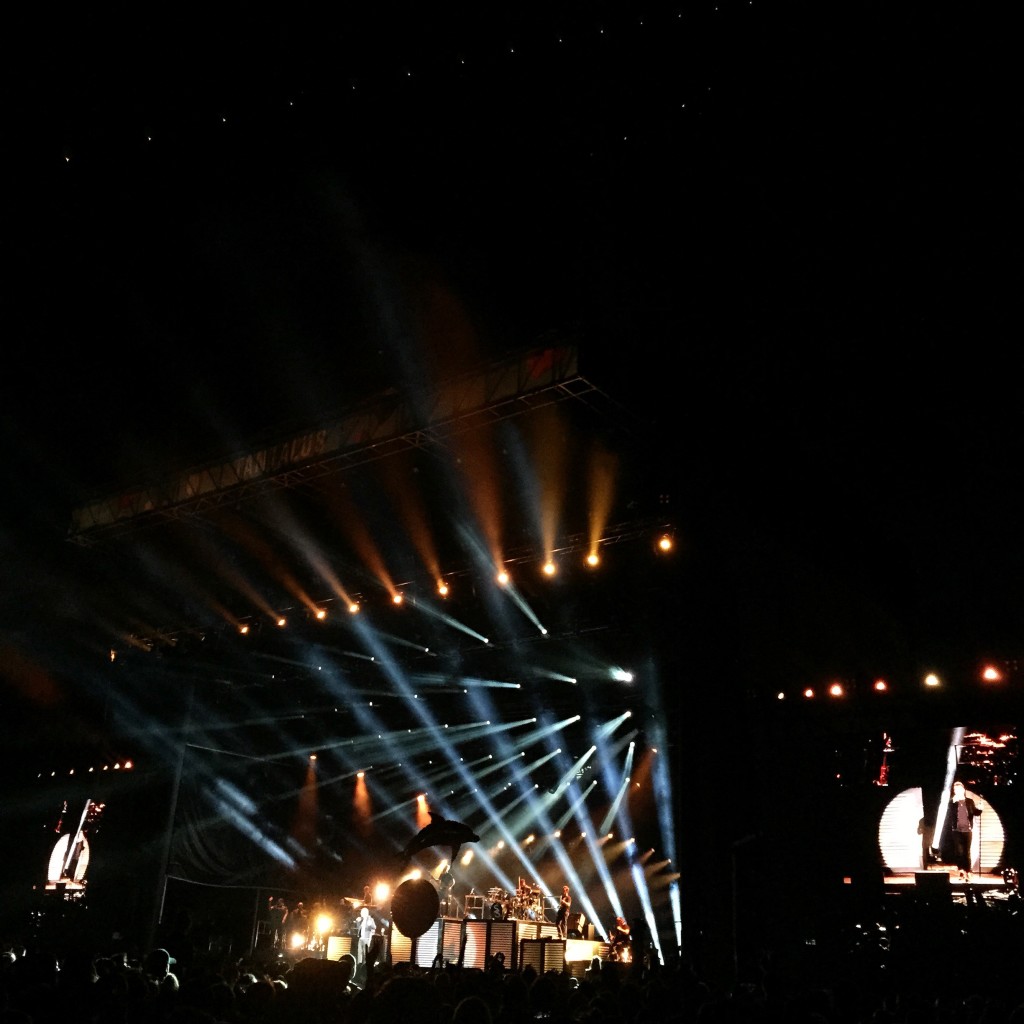 Oh that talented and handsome Sam Smith always puts on an entertaining show!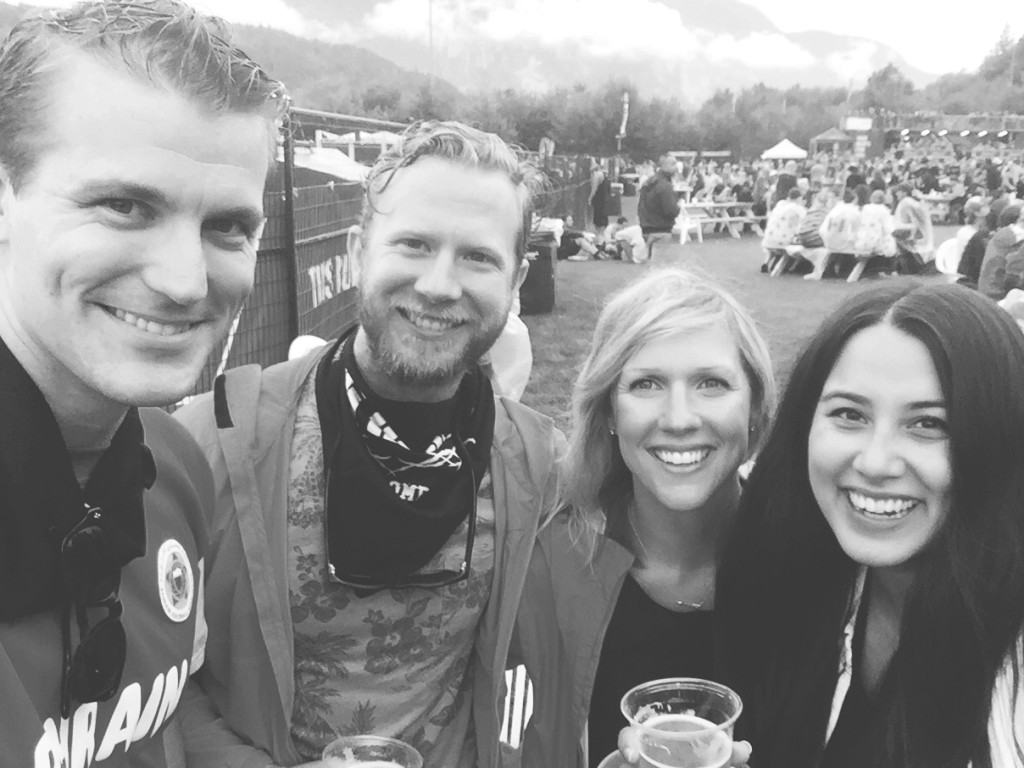 Was such a treat that Adam, Andy, and Kate drove up for the one day!  The rain on Saturday was pretty much expected, since every outdoor music festival I've ever been to has had either a windstorm and/or rainstorm.  Living amongst the elements, it's really inevitable!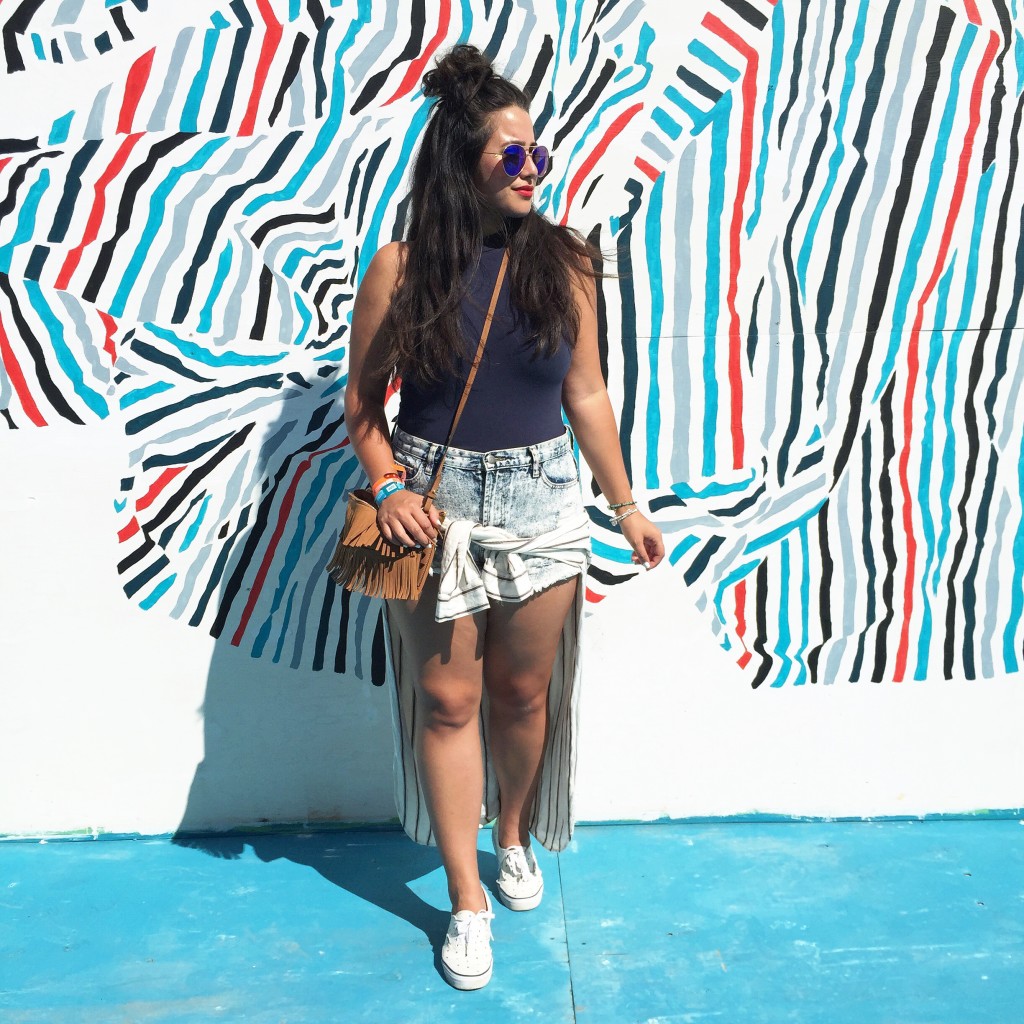 Recognize this Gentle Fawn Voyage Shirtdress that I wore in this post?  Told you it was versatile!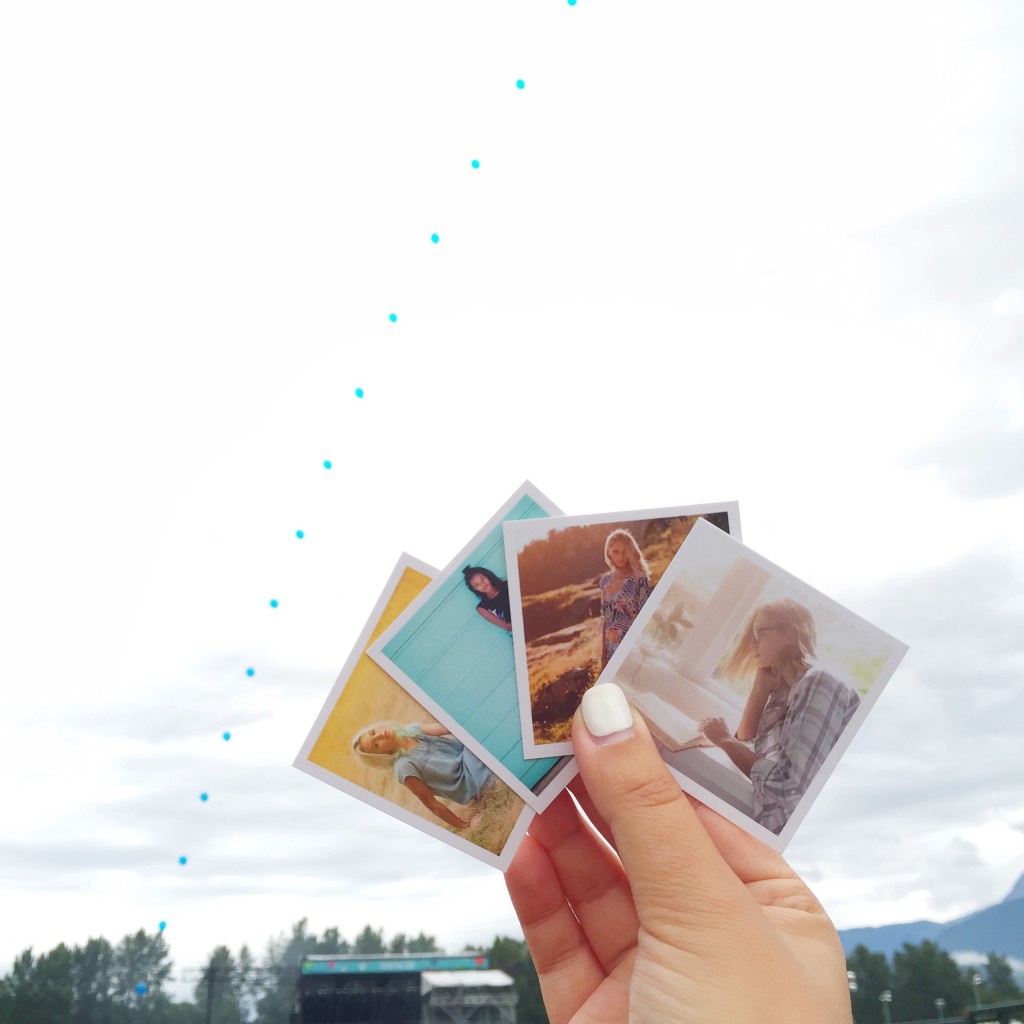 How cute are these promo cards?!  We had a blast handing them out at the festival.  If you weren't there to get your hands on one, the Gentle Fawn discount code is still available, but for a limited time ONLY!  Shop new fall arrivals and use code 'AliciaxGF' at checkout for 15% OFF your purchase!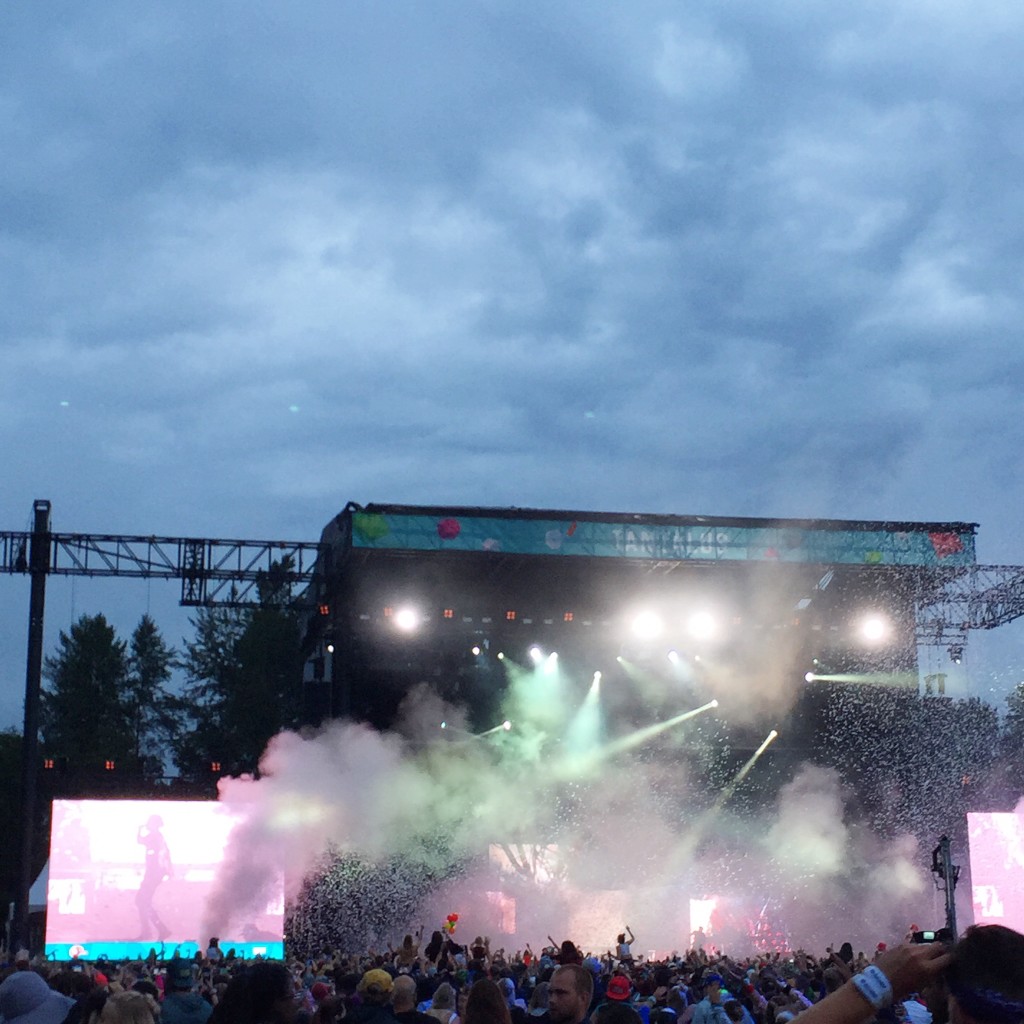 The rain held off just long enough for ASAP Rocky to put on an awesome show!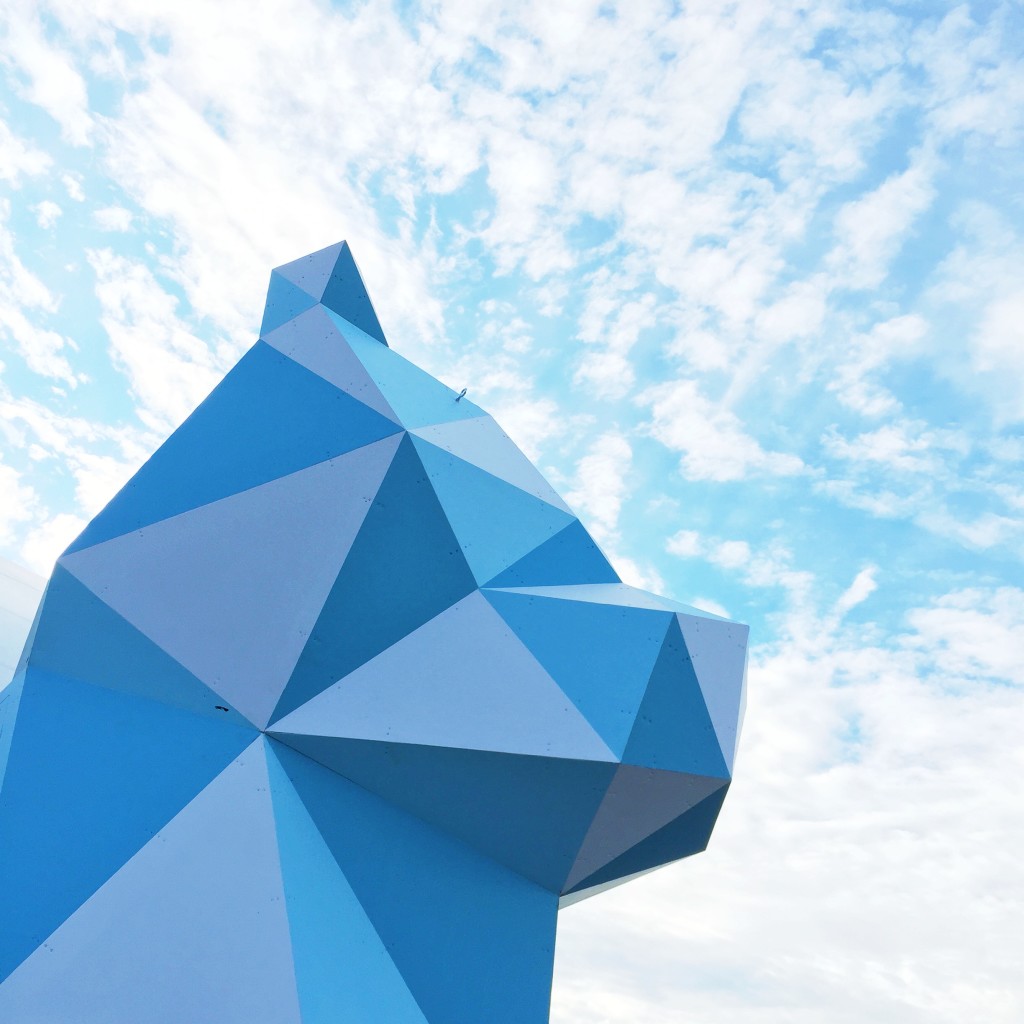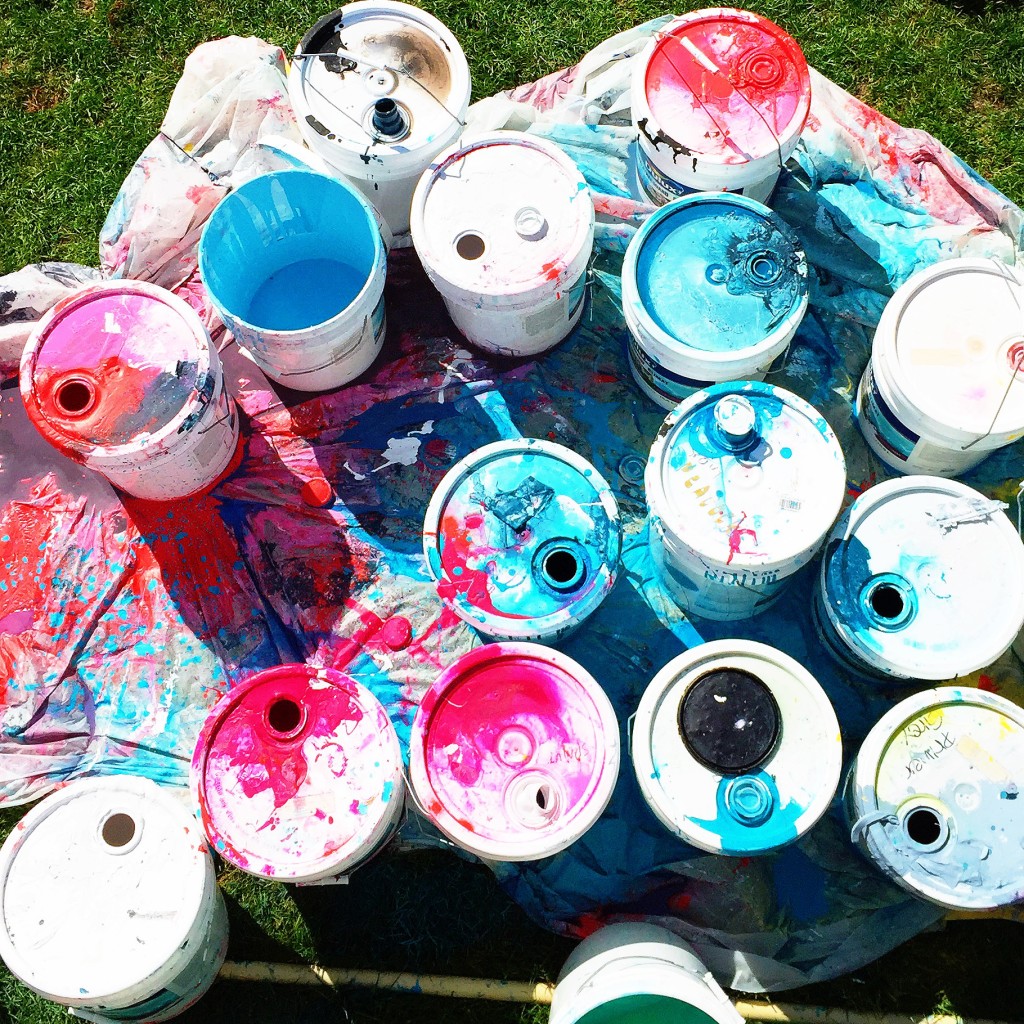 One highlight was discovering the art instillation and my cousin Fourhundred mL there painting!  He created this balloon letter 'Squad Goals' wall using spray paint.  He's kind of the best.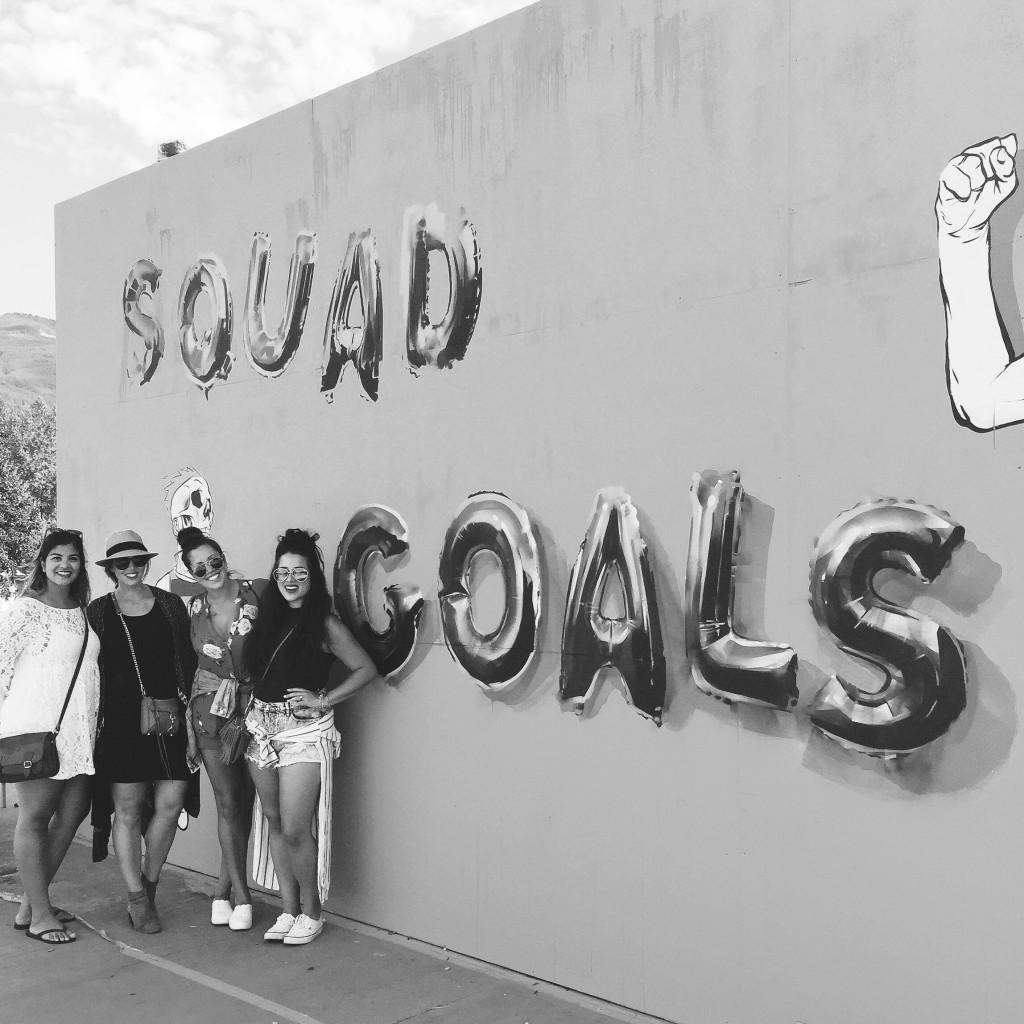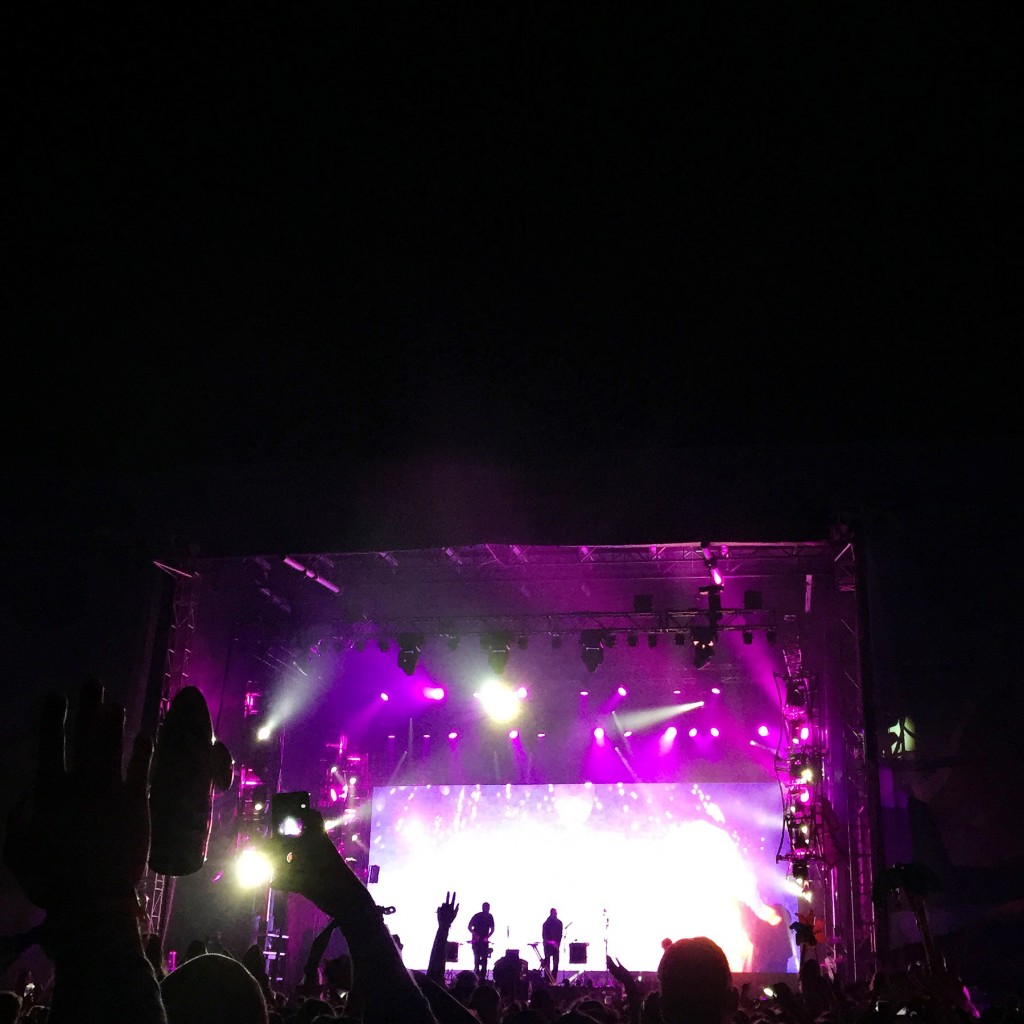 The Odesza obsession continues after their SVMF performance.  Already bought tickets to their next Vancouver show!  Their 'In Return' album was my New York soundtrack last winter and it brings me back to such a happy place.  They truly didn't disappoint live, a must see!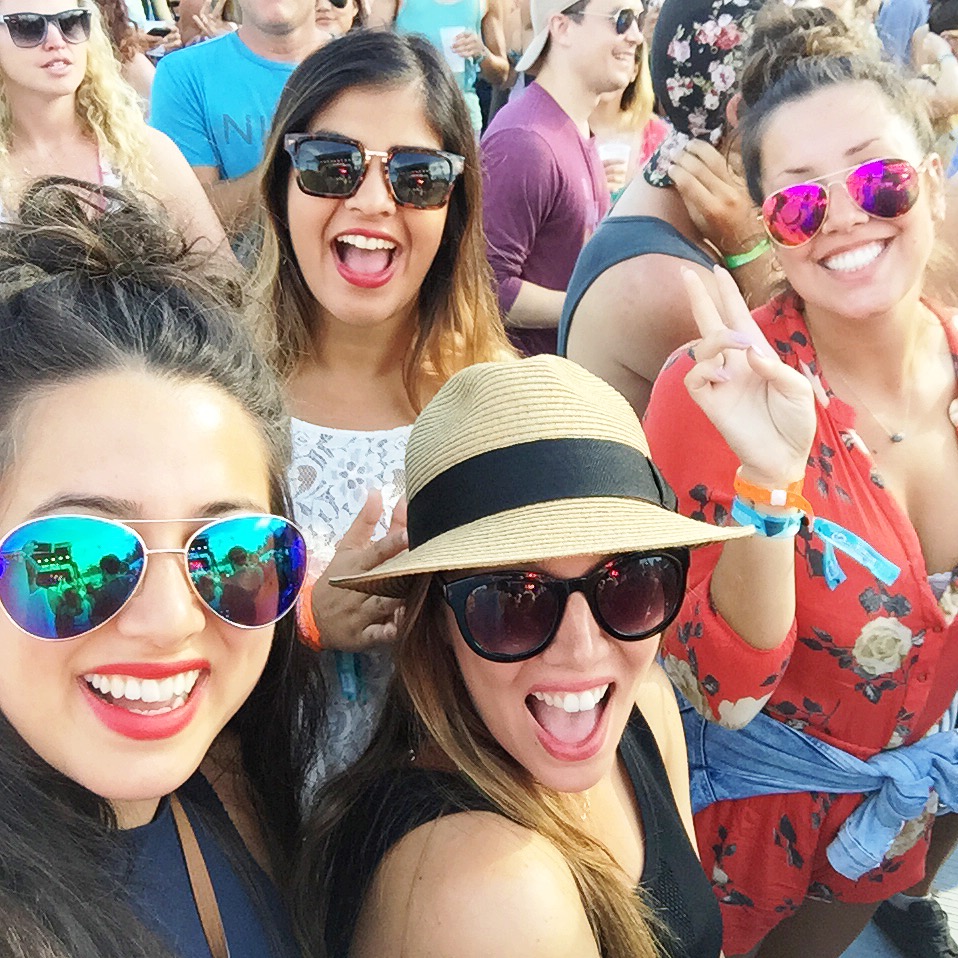 Camping at a music festival was…an interesting and sleepless experience.  It's something that we all survived together and I can't imagine having to endure that cramped tent with anyone other than these fabulous ladies.  Though, it's a huge lesson learned that perhaps our days of festival camping are long over.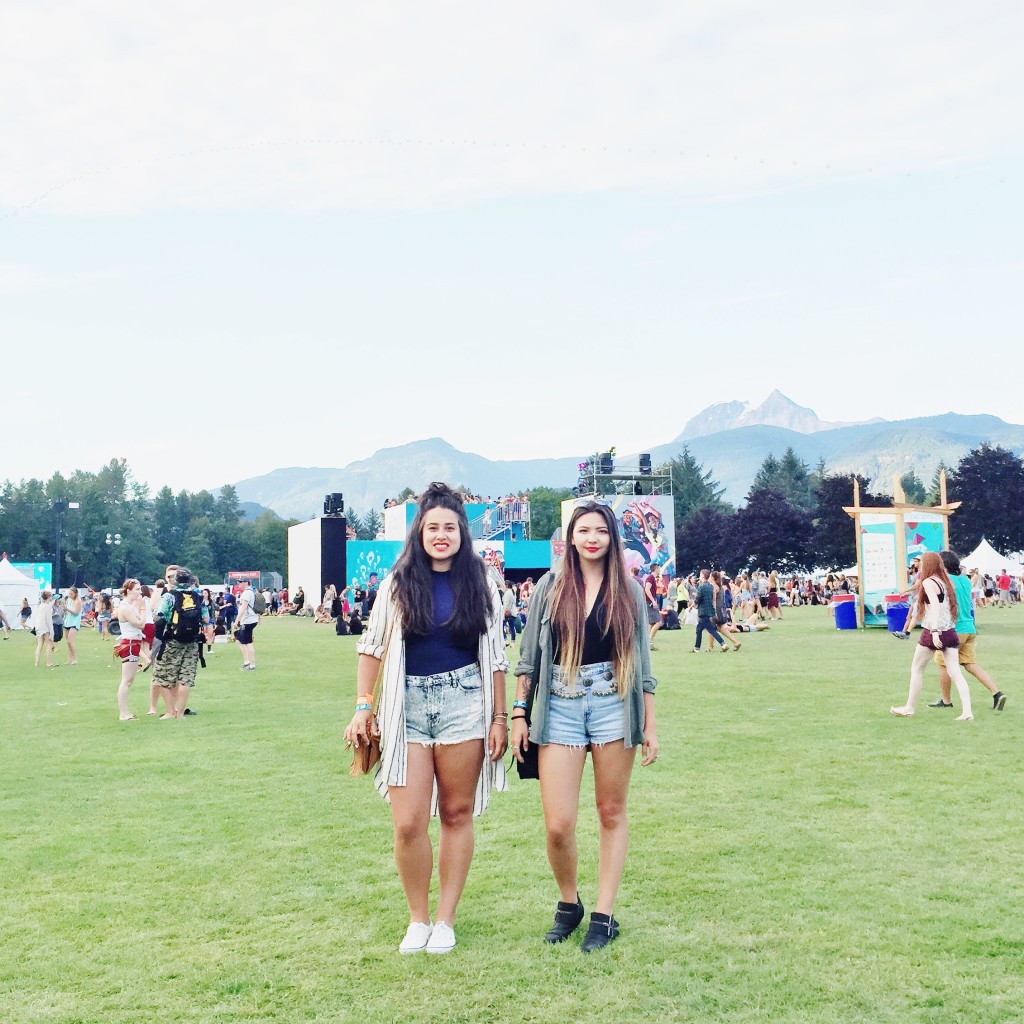 Managed to meet up with my cousin Olivia and OF COURSE we were completely matching – again!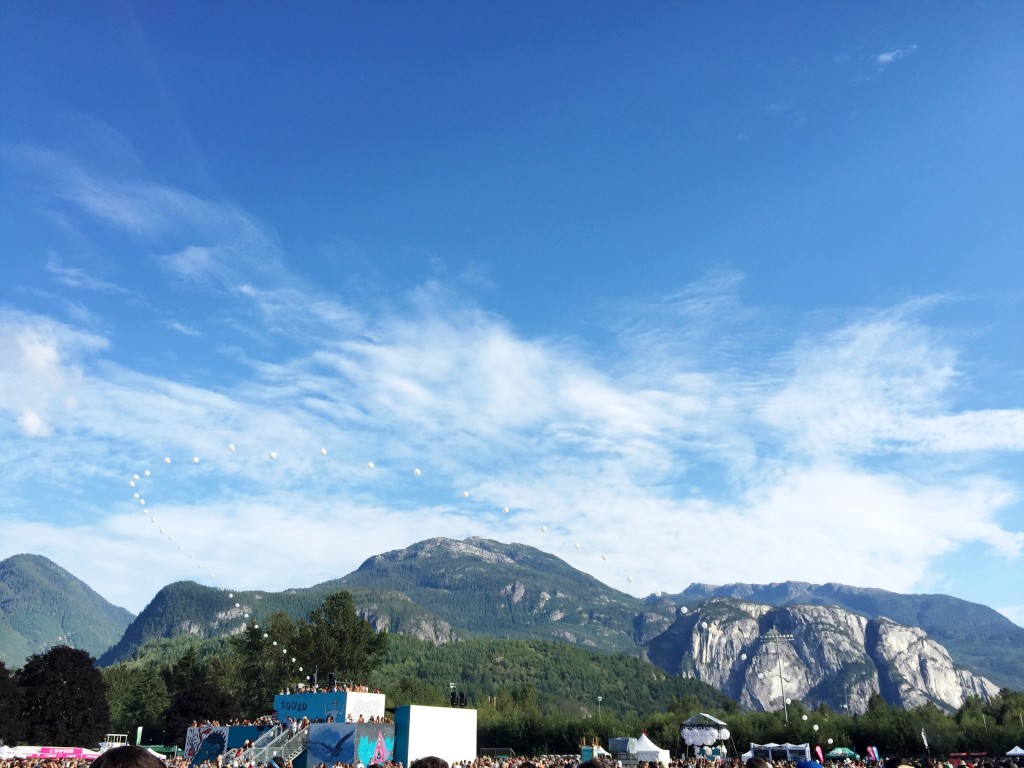 Squamish Valley Music Festival was a beautiful and well run festival.  I loved that there wasn't claustrophobia inducing crowds and that you could get relatively close to larger acts without feeling unsafe.  It was a REALLY fun weekend and I absolutely plan to go back in 2016 ( just with hotel accommodations next time).  Thanks again to Gentle Fawn and SVMF for the awesome summer weekend!