Heck yes we took a group photo at every single stop on the tour ?
Did you know that Langley has its own little wine country?  Just a 45(ish) minute car ride from Vancouver.  And you guys, it's REALLY good!
We had the idea to do a self guided Fraser Valley wine tour at one of our cousin hangouts.  We locked in a date and a plan (we'd take 2 cars and have 2 designated drivers), as well as loose itinerary.  I'm sure the beautiful weather, delicious wine, and great company had a lot to do with it, but it was, hands down, one of my favourite days last summer.
If you are looking for an activity that takes you just out of the city, below is more info about the 3 wineries and 1 cidery we visited!  If you are wanting to do a full day trip, I recommend heading to Fort Langley in the morning, getting brunch, exploring the cute little shops, walking the riverfront, and then setting out on a wine tour!
Backyard Vineyards
The group met up at Backyard Vineyards to large crowds and some delightful live music.  Definitely had that neighbourhood feel, I'm sure people in the area spend many summer evenings there!  We left after our tasting, so I unfortunately didn't get a chance to explore the stunning property.
Township 7 Vineyards and Winery
I am so obsessed with Township 7!  I could have purchased so many bottles of wine there, I genuinely loved everything we tasted.  The tasting is indoors, but they do have a patio with plenty of standing room to enjoy a glass outside.  I will be back for their Sauvignon Blanc, and hopefully more, this summer.
Chaberton Estate Vineyard
Nolan booked us a private winery tour, which was such a nice touch.  We got a behind the scenes look at their wine making process, which was really fascinating.  Then, we got to do an outdoor long table wine tasting and things got really silly.
Our tour was supposed to end there, but then we decided to try out a brand new spot, which brings us to…
Fraser Valley Cider Company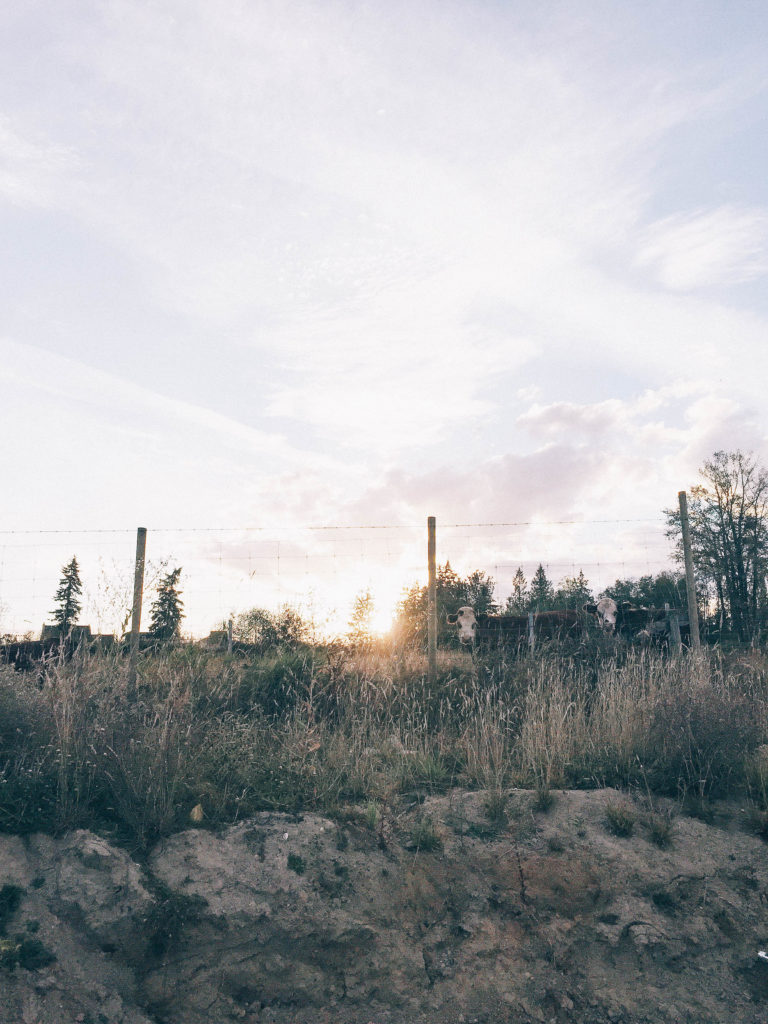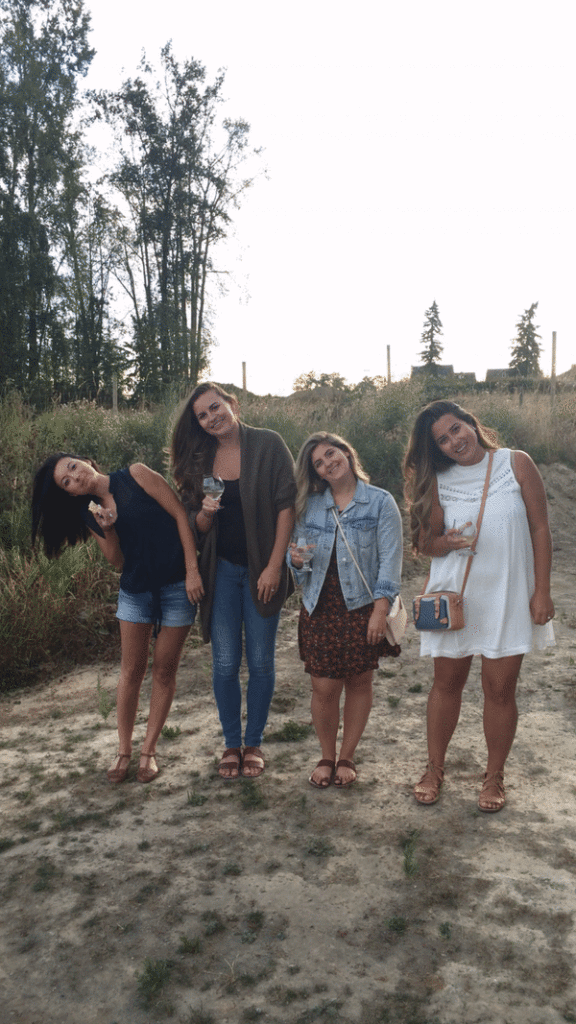 Things got even sillier by the time we reached our final stop of the day.  The cidery was fairly new and we were the only ones in the tasting room, which is always such a treat.  In fact, she gave us a tour of the back area to show us her cider making process and how they carefully perp all those apples.  The ciders were all absolutely delicious, the Elderflower is my favourite, though I seem to having such an elderflower moment.  We ordered a charcuterie plate and sat outside in their rustic patio area, enjoying the country views and watching the sun go down.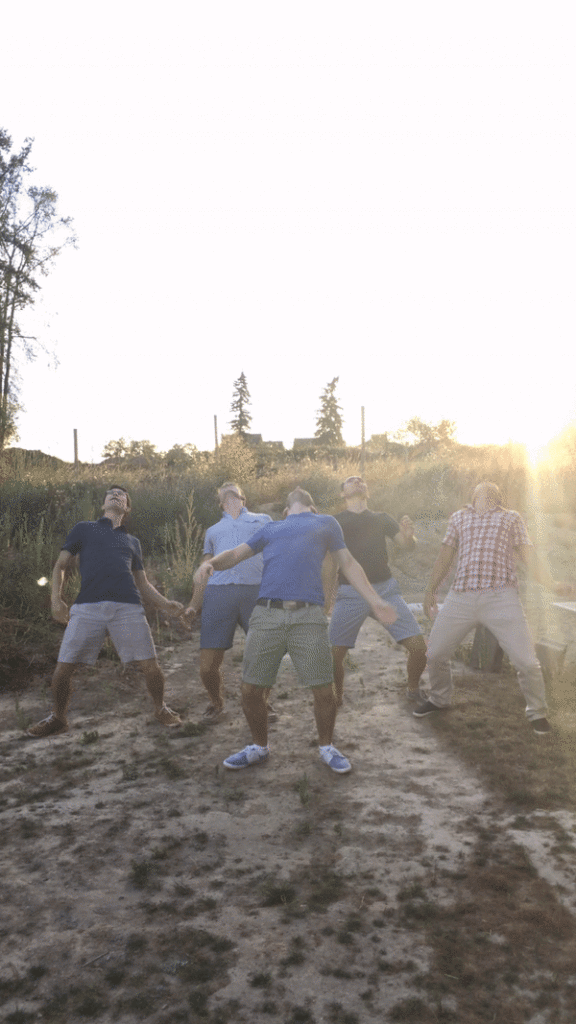 Can you tell who's related and who's married in? LOL.
If you haven't already, you absolutely have to make to Langley for a wine tour!  It's such a fun way to spend a summer evening.
Have you been before?  Was there anywhere we missed?  We're going to be re-creating this tour in August and I can't wait!