And by no-brainer, I just mean that my brain has turned off.  Bye, bye, thinking.  It has been a wonderful thirty years.
The beginning of spring is always strange because I have no idea what to wear for the unpredictable weather, or if it'll curse all of us if I put my winter coats into storage too early.  I basically rock all black or jeans and a white tee every day.  This is the uniform.  Things went as far as 4 of us gals wearing the same t-shirt and medium wash 'mom jeans' at an event last night.  It was ridiculous/kind of basic b awesome.  I just can't put in too much effort when it rains for 30 days straight, ya know?  Which is what has led us here, to the sneakers I just can't quit and the last of the coat wearing days.  Plus, a high pony t., because day five hair must be contained.
What's been your go-to spring look so far?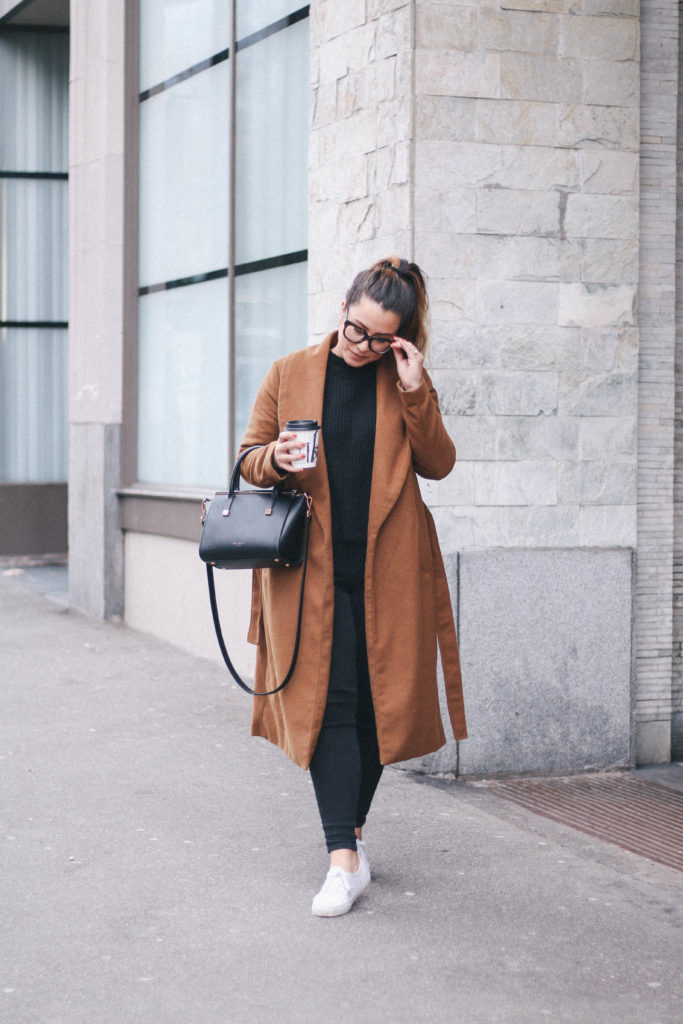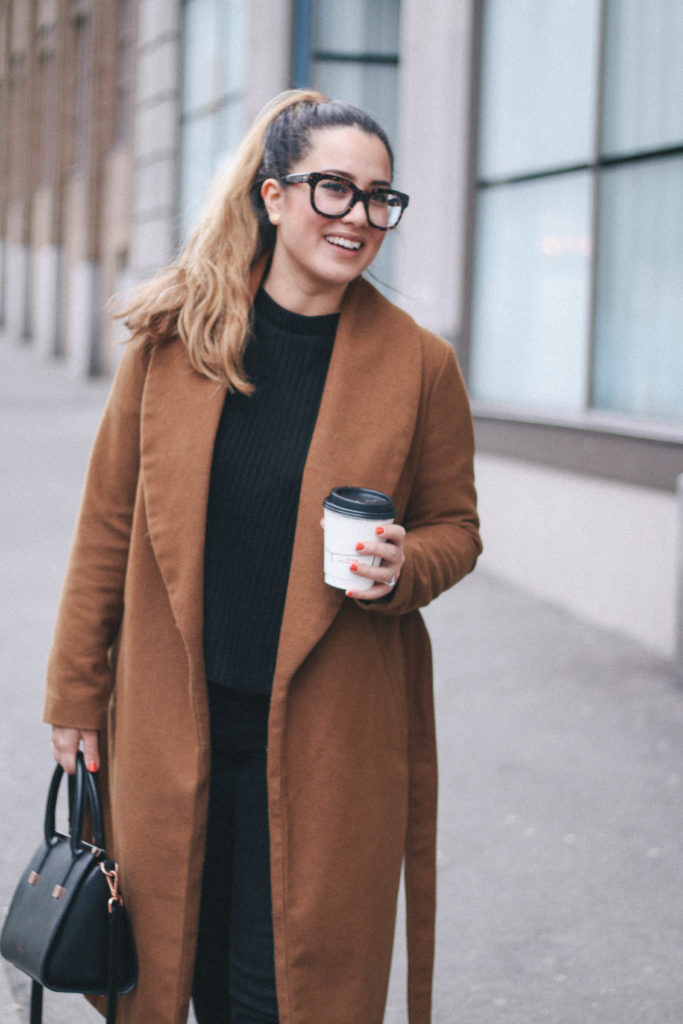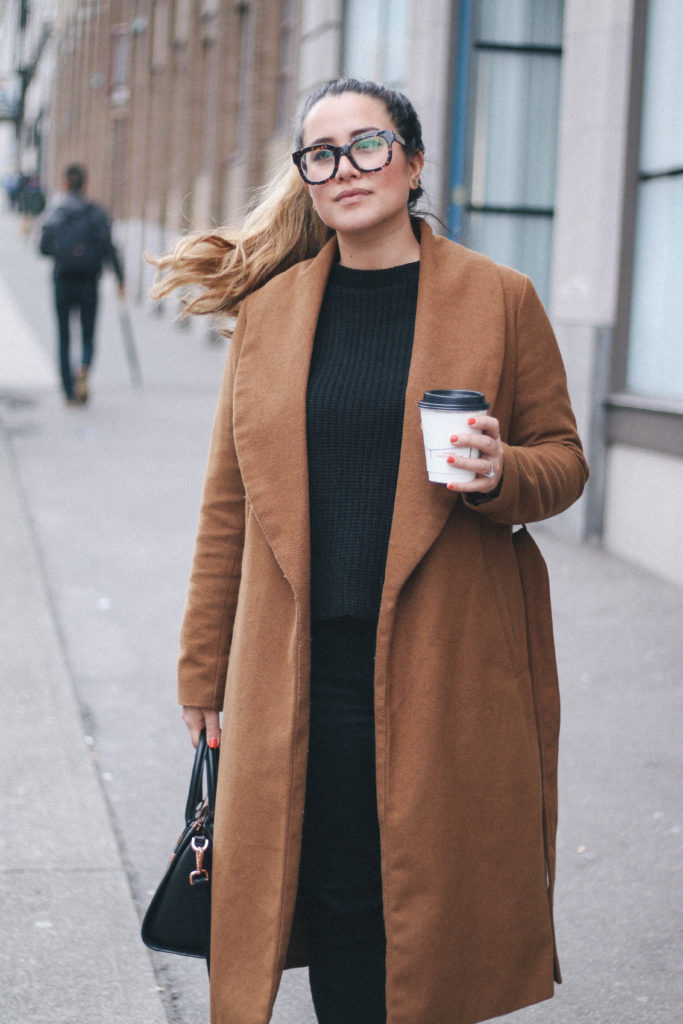 Photos by To Vogue Or Bust
Black Missguided Sweater from ASOS (the one with the bow back, seen here)
Wrap Coat from ASOS, similar here
Black Denim c/o Mavi
Classic White Sneakers from Vans
'Mim' Glasses from Bailey Nelson
Black Bag c/o Ted Baker
CND Manicure c/o Onyx