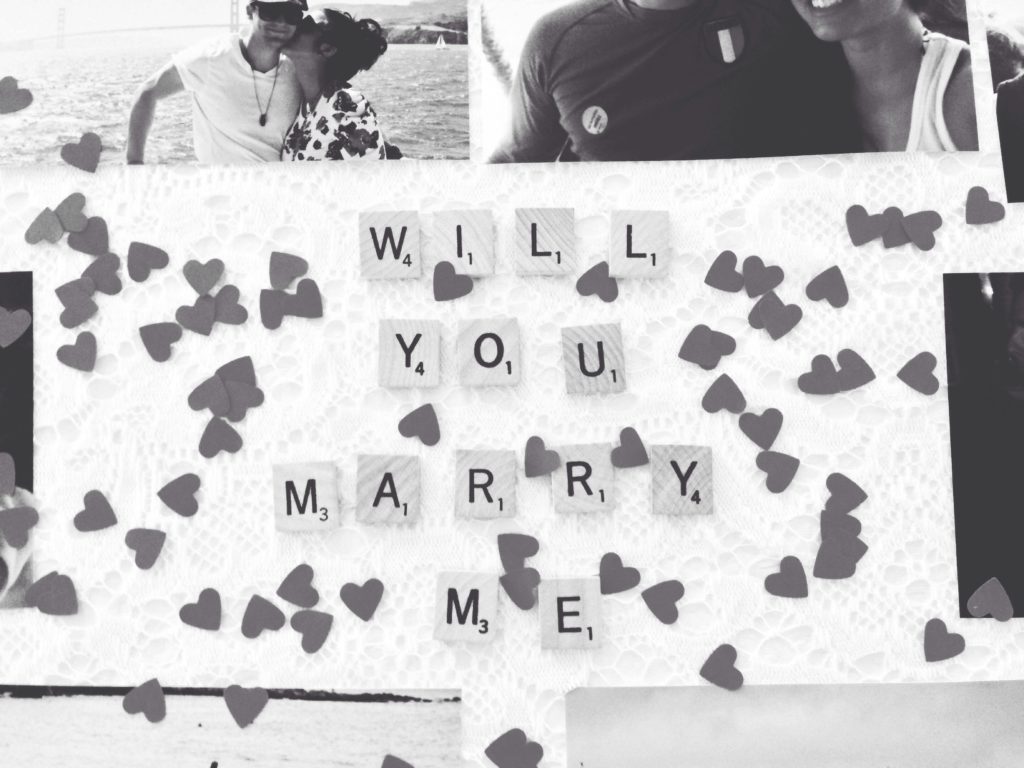 September 22nd was just like any other day.  In fact, it was actually less exciting than all of the Sundays we have endured in the last few months.  The first weekend of Vancouver rain, we lazed around and just relaxed – heck, we even napped for an hour!  There wasn't a single tense moment or hint of nervousness at all.  Which is why, as we were walking out the door to go to my parent's house for dinner, something felt slightly off.  It started with the look of panic in Adam's eyes as he stood there in a nice button up and his best shoes, dangling his car keys.  I glanced back at my own reflection to see an old sweatshirt and jeans, with tattered runners.  We WERE just going to my parent's for a Sunday dinner after all.  But there was something about this moment that hit me like a ton of bricks.  It was potentially happening.
I immediately felt a wave of nausea at the possibility that this was all a setup for something a lot bigger than a family dinner.  I awkwardly declared that I wanted to change into something nicer and Adam agreed in a sincerely relieved kind of way.  I stood in the bedroom staring at my closet, thinking, "What on earth does one wear to their own proposal?"  I settled on a floral skirt and navy blouse, frantically filed my nails, grabbed my camera, and emerged once again from the bedroom, this time ready to face one of the biggest nights of my life thus far.
Adam was so calm the entire drive over though, which immediately made me doubt my suspicions.  I, however, still felt like I was going to be sick.  Plagued with curiosity, I had a thousand little thoughts racing through my mind at Loralei Gilmore pace.  "Where would the proposal happen?  Is it even going to happen?  Would my parents be there?  I don't want people there when he asks.  When we go into the house, should I take my shoes off or leave them on?  Are we even going to the house?  Is there even a dinner?  What does the ring look like?  What will he say?  I hope I charged my camera.  Does anyone else know?  How will this whole thing go down?!"  Everything seemed so unknown until I looked up and saw a beautiful rainbow peeking from the sky ahead of us.  It was the exact sign I needed to calm my nerves.  I pulled myself together and was ready to face the amazingness that was about to ensue.
Sure enough, we arrived to an empty house (I kept my shoes on, in case you were wondering) and when we got upstairs, there was a table of candles, rose petals, and pictures from our last six and a half years together.  He got down on one knee, asked the big question, and then opened up an empty ring box.  My heart sank for a second thinking that he'd forgotten it or something, but it was another box within a box. "It's like a Russian doll" I told him, to cut the nervousness that lingered in the air.  After a minute of struggling, we finally got the ring out of the box and slipped it on my finger.  It fit me perfectly.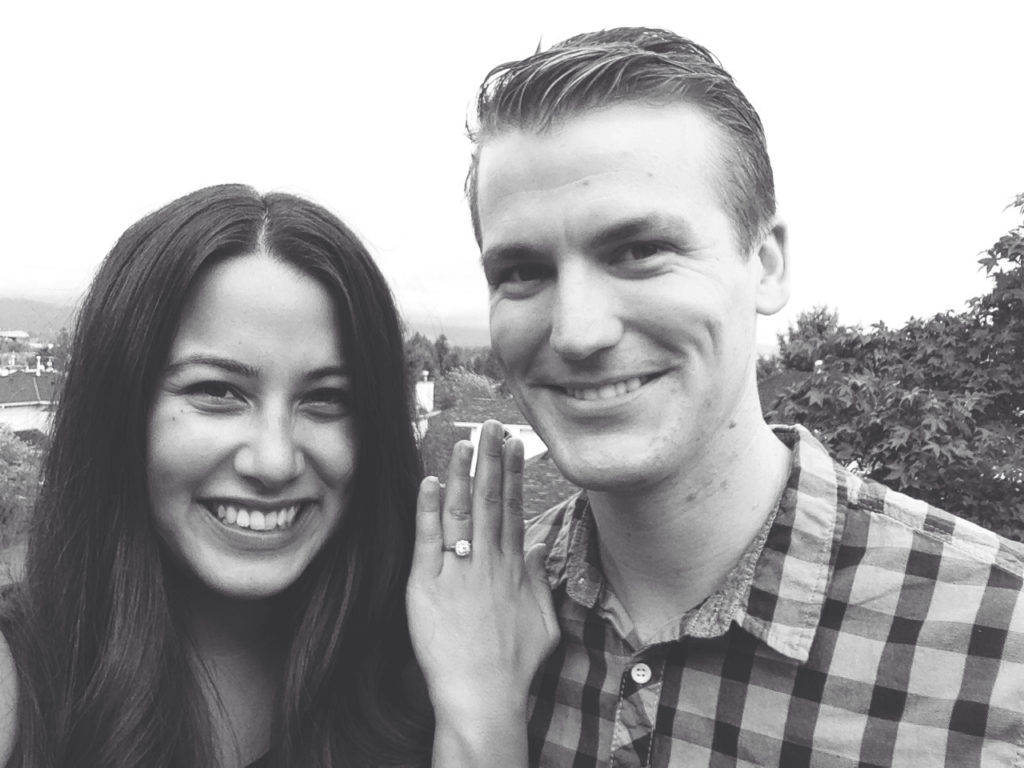 My family came back to the house and we all hugged and took a few photos.  They informed me that we'd be having dinner at the golf course my dad is a member at.  We all piled into the minivan and went out to what was soon to be surprise number two.  I think I knew that there would be someone behind those doors to the private dining area, and yet when we opened them and I saw Adam's brother Jord and his girlfriend Kat, I immediately burst into tears.  I scanned the room, still ugly crying, to see my aunt and uncle, cousins, Adam's dad, my cousins Melissa and her guy, and Jessica and her husband.  Having so many people I love all in one room together was the best and biggest shock of all.  A bunch of really great liars, that's what my friends and family are!  I can't believe everyone kept it a secret that week, especially my best friend Jessica, who I hung out with the just the night before!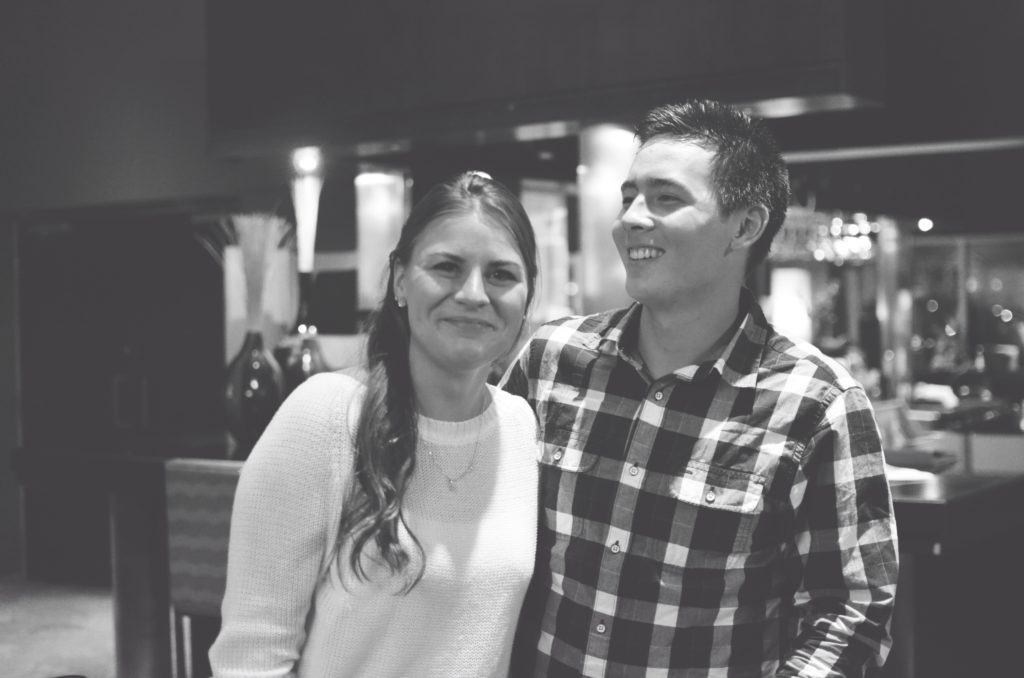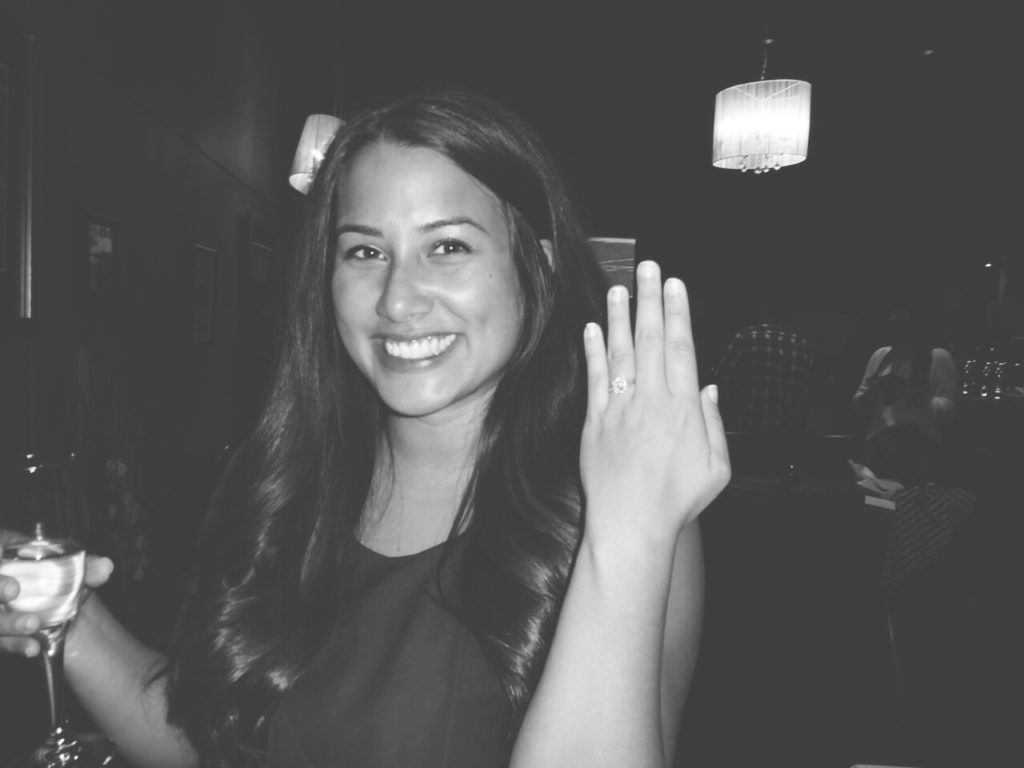 Looking at these images two weeks later still gets me. As a testament to our relationship, Adam executed my ideal proposal, even if I didn't know this was what I'd wanted.  Since September 22nd, I've felt a happiness that I couldn't even describe to you.  I can't wait for an excuse to gather even more people dear to us into one place, to celebrate a love that I never imagined I'd find.  Thank you Adam, and to everyone who was there on September 22nd to share this day with us, whether it was in person or online.  We keep the memory of this day very close to our hearts.