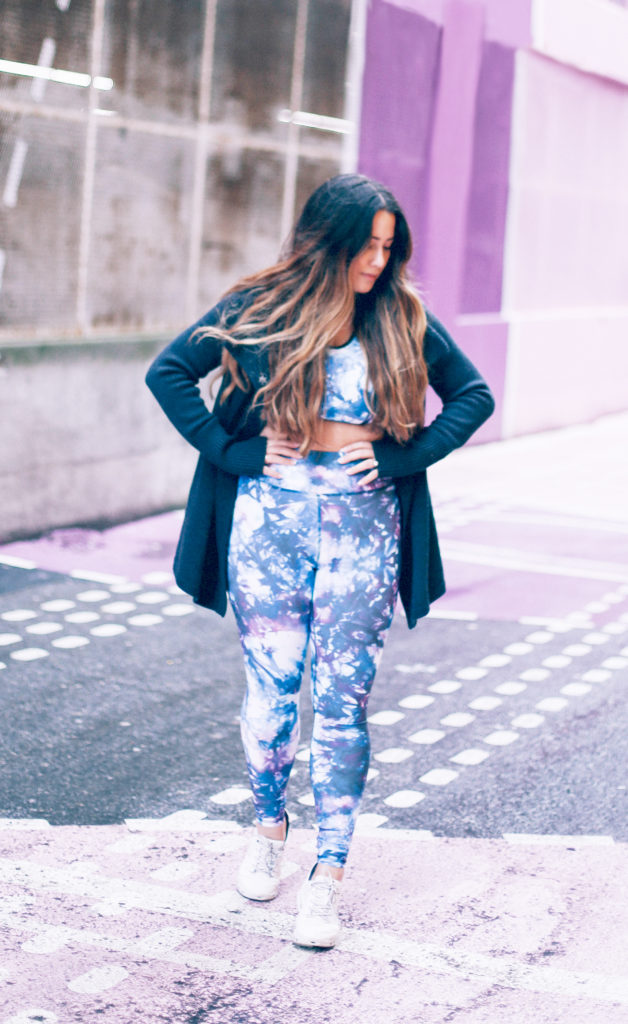 My workout wear has almost always been all black.  Which, if you think about it, is a bit strange for a dancer.  We were always about the flashiest, craziest costumes, so I wonder why I never got into bolder attire in class?  It's a shame really, because now that my dancing 'career' is over, I'm finally getting into bolder prints and patterns when it comes to my activewear.  No matter what kind of style, I always want to invest wisely into any sort of statement athletic gear.  The fits and fabrics need to be top notch and unique. Which, is why I'm so excited to introduce you to the new DAUB | ACTIVE collection, a partner of one of my faves, Daub and Design!
WARNING: This post contains a terribly photoshopped background, a curvy woman in a sports bra, and a borrowed pair of runners that I was forced to wear without socks.  All things that may shock and surprise – you've been warned.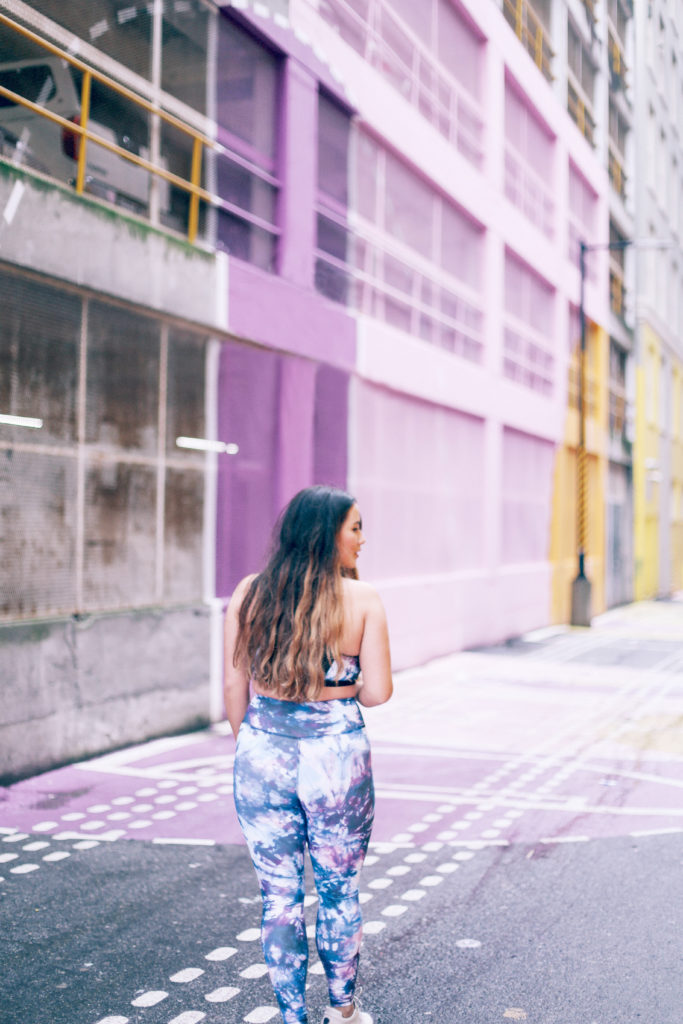 The owner of DAUB | ACTIVE, Lexi, was kind enough to invite Alex and I to her studio to preview the line and try on some of the new pieces.  I really need to be better about supporting and featuring local brands, so I love that all the items are manufactured here in Vancouver.  I watched her Kickstarter video before going, but honestly, everything was even prettier in person.  I was immediately drawn to this cool-toned tie dye print (that's exclusive to DAUB | ACTIVE, as their Creative Director hand dyes them).   It really makes these pants and sports bra feel like one of a kind!  Worn together, they are a really adventurous combination, but when you pair them with neutral black/white/grey pieces, they are actually incredibly versatile.  And guys, I don't actually workout in just a sports bra.  That is miles outside of my comfort zone.  It was tough enough to stand in an alleyway to get these photos!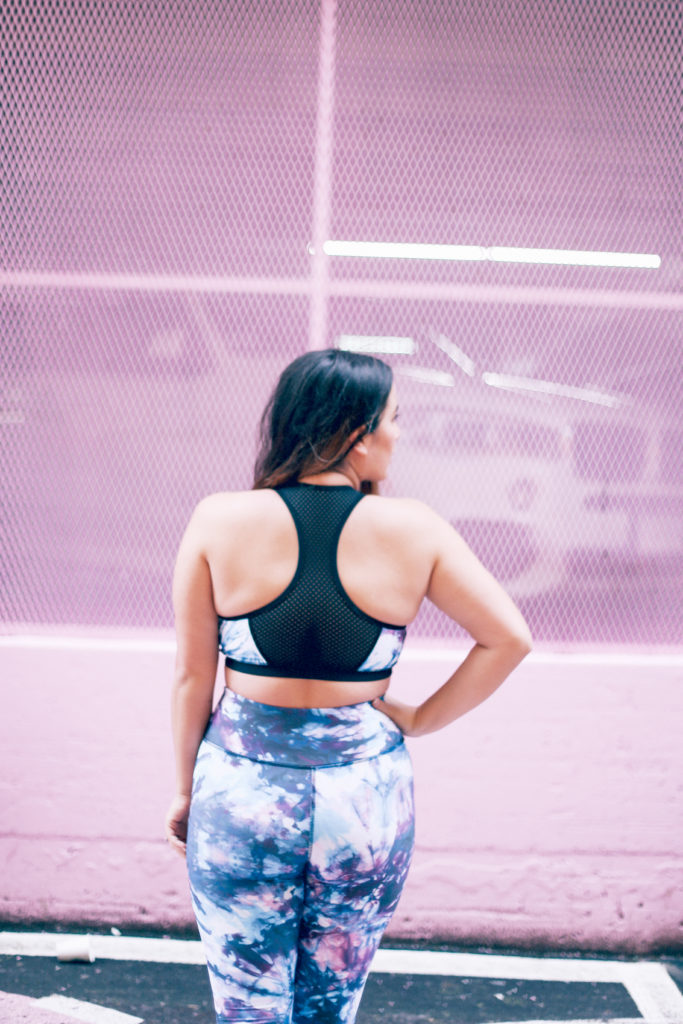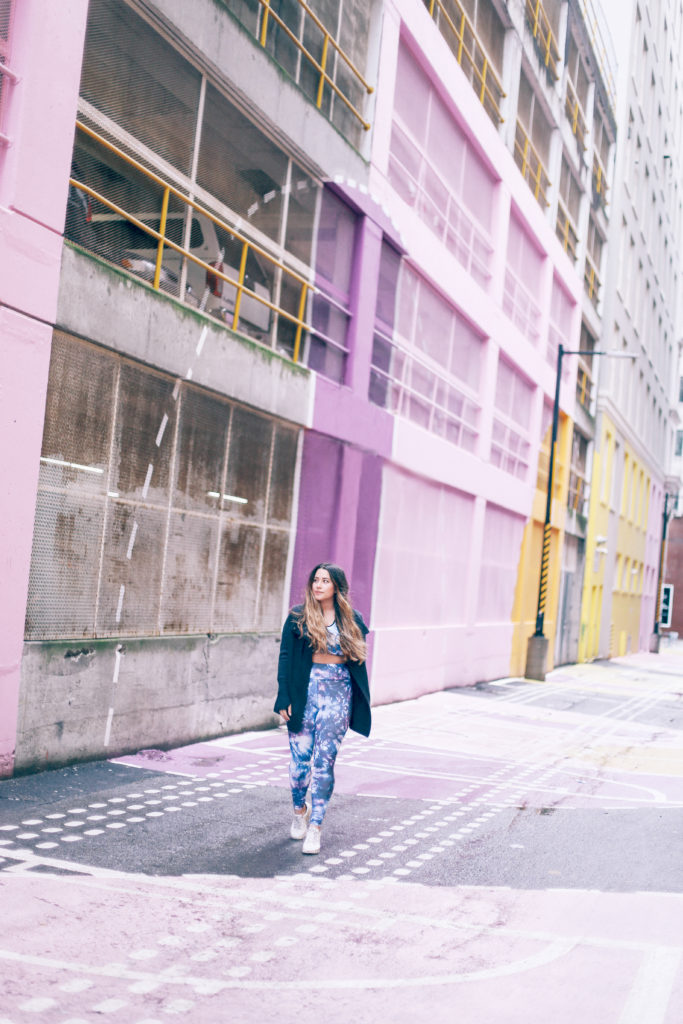 I was thinking about it yesterday, and I don't think I'd ever work out again if high waisted pants weren't an option.  Has to be a wider waistband like this one though, otherwise as soon as I start moving, my pants fall down.  Not in a cute, I'm so petite that my pants don't fit kind of way.  More like my tummy just rejects the fabric and it starts rolling away to safety.  It also helps that the Daub pieces are made with Italian fabrics that are specifically designed for elite athletics like running, cycling, and hockey, so that probably makes a difference.  Fun fact too, these pants are apparently velcro resistant which is actually a big deal, because I've definitely had lower quality pieces that have pilled or pulled, which kind of ruins them.
I just think the entire DAUB | ACTIVE line is so stunning and I love their quality and exclusivity.  That laid back West Coast feel, with boujee undertones.  I don't think I've ever even said boujee before, but it felt right.  Let's go with it.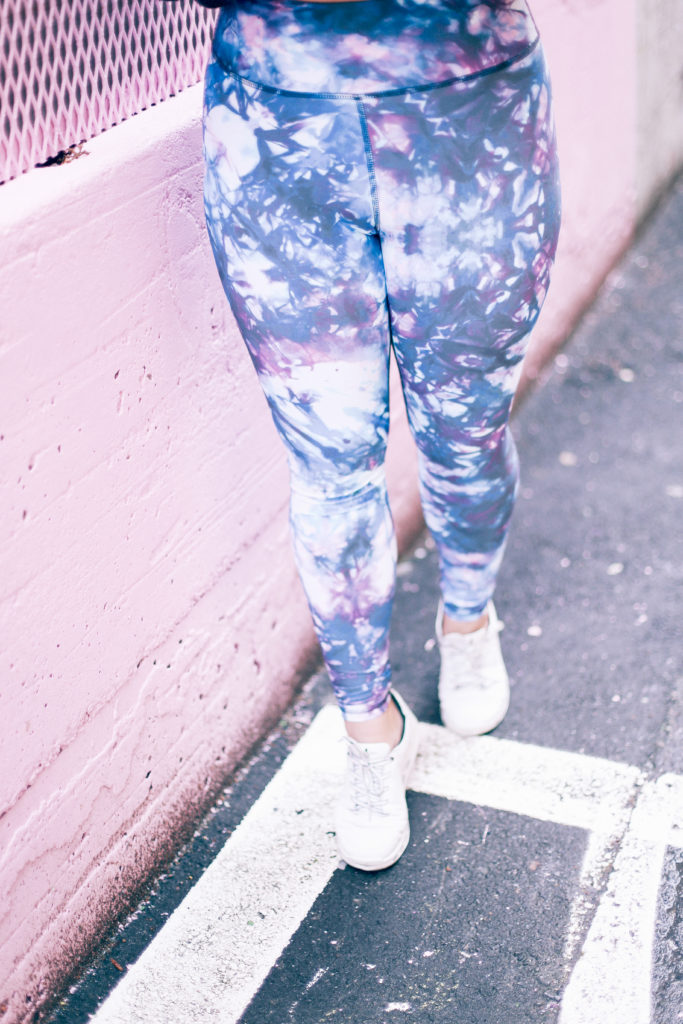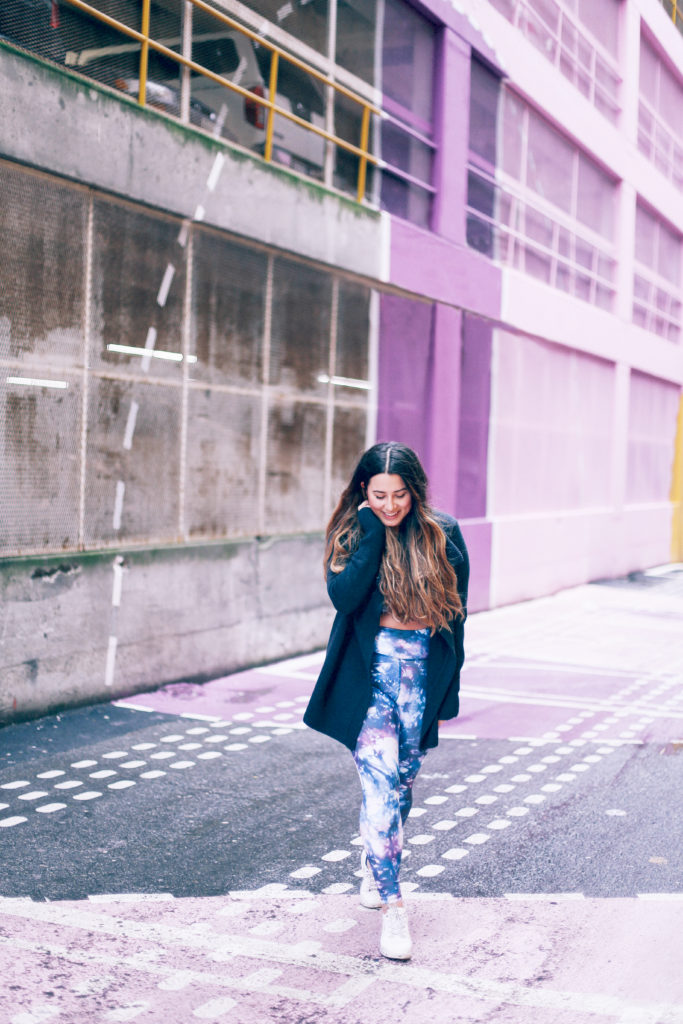 The pre-sale of DAUB | ACTIVE line ends this weekend!  Don't miss out, head on over to their Kickstarter to pledge and be the first to rock the new collection.  If you're local, these pieces will also be available at Semperviva in Kits Beach and at Barre Fitness in Yaletown in June.
You should probably also go check out Alex's DAUB | ACTIVE wear in yesterday's post, I'm especially obsessed with the pants!  If you check out the collection, let me know which pieces are your favourite in the comments below xo