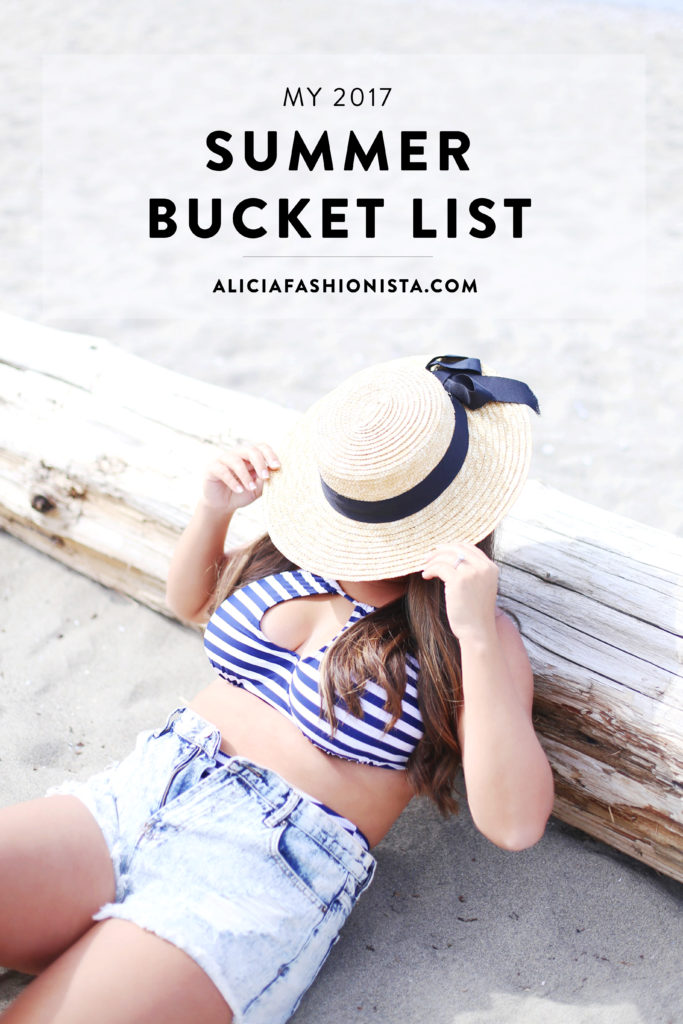 We are currently in the middle of a heatwave and enjoying the perfect first weekend of summer!  Since I just returned from my 24 hours in Iceland and spent half of this weekend sleeping (or sleepy), I instead dedicated yesterday to planning out our summer to-do list.  I always find that it's best to write down our July/August activity wishlist, as those summer days tend to fill up fast.  I am SO excited for summertime, there's so much to do!  Be sure to read on below to find out what our musts are this season.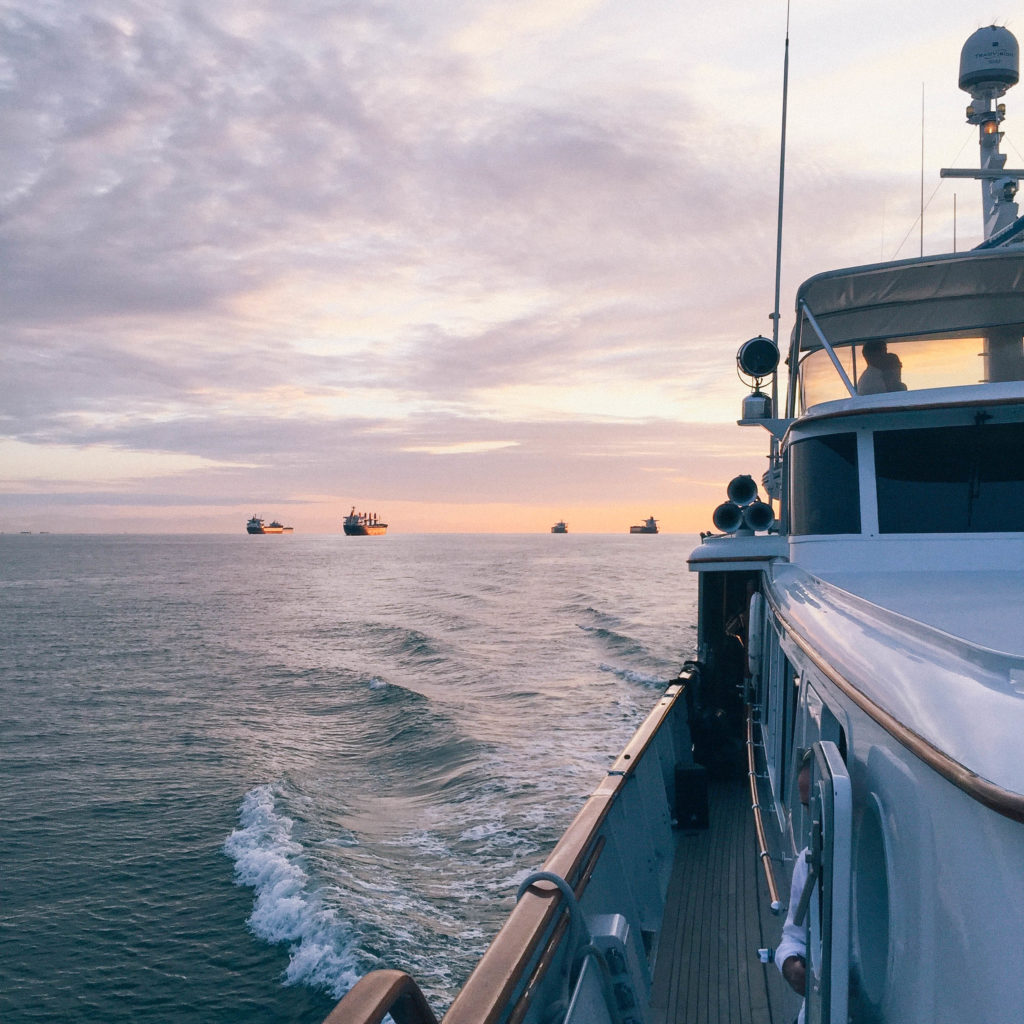 Go On A Boat
I mean, first we must source someone with a boat. Then, we must convince them to take us on said boat.  But I'm very hopeful that we can make this happen – any volunteers?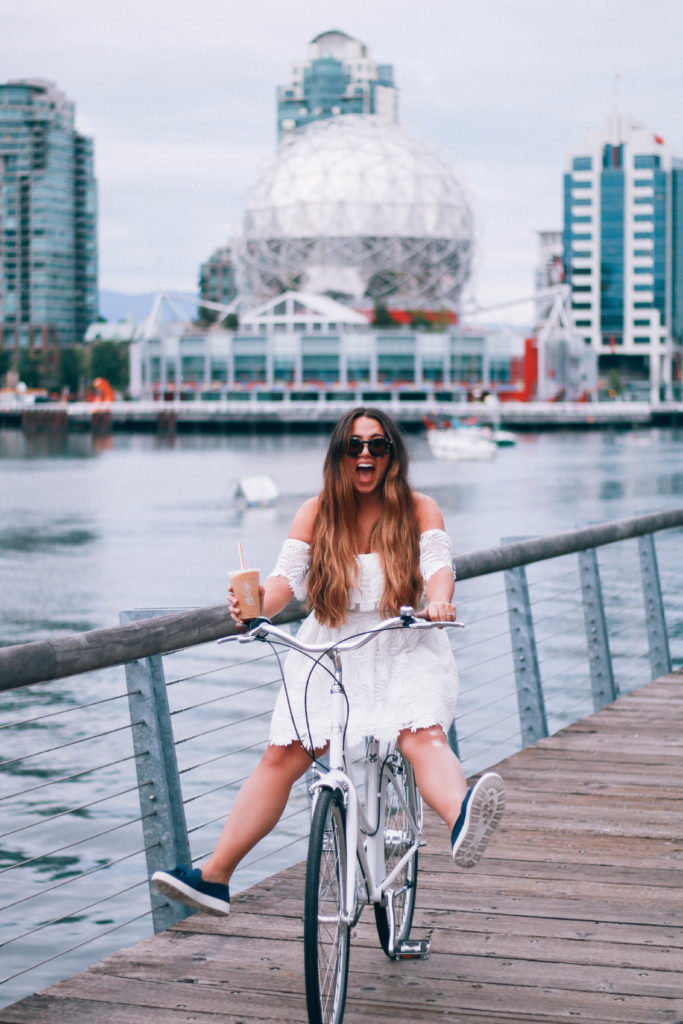 Become A More Confident Cyclist
Remember our self-guided Bikes and Brews tour last summer?  Well, I had so much fun that I finally got my first bike since childhood!  I'm honestly over the moon about this Lochside Cycles city cruiser (more about this beauty on the blog soon), and I can't wait to take it out to become a more confident cyclist.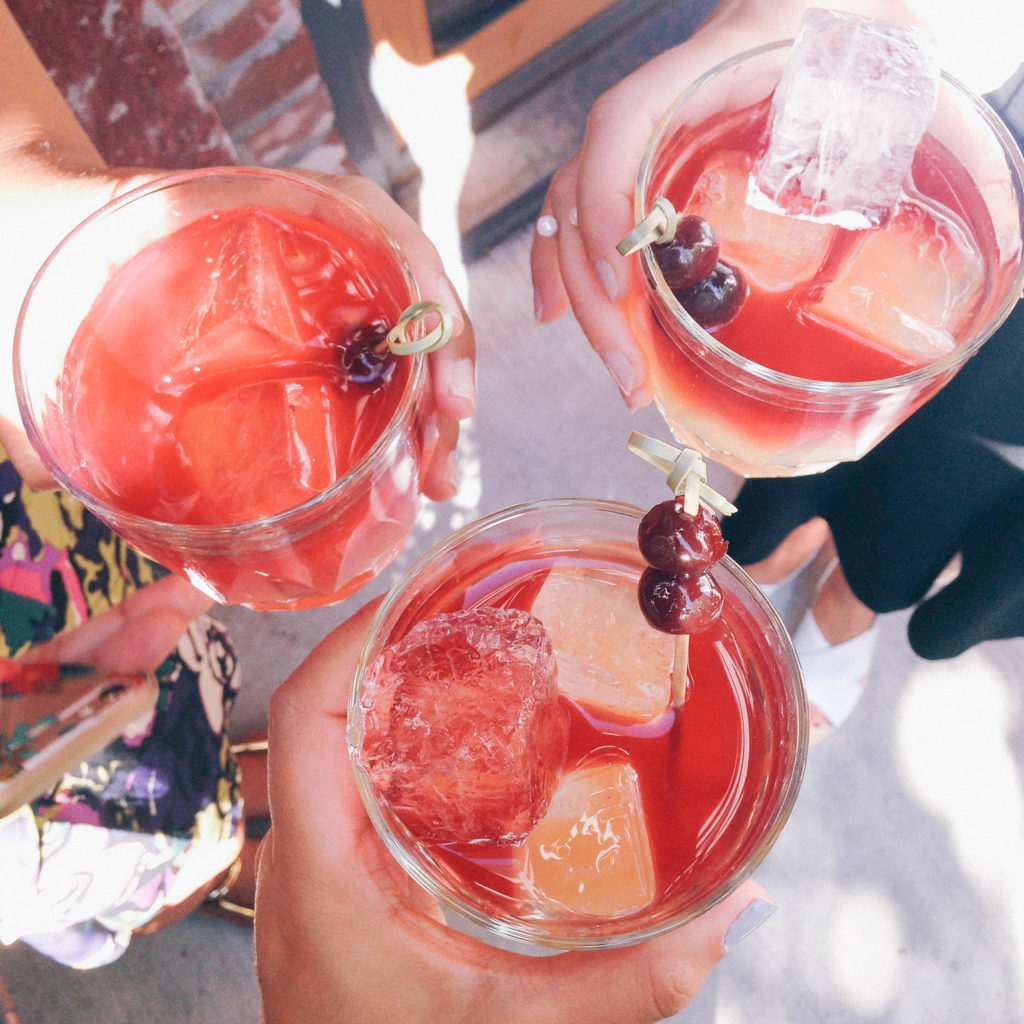 Take Full Advantage Of Patio Season
I'm talking iced coffees, sangria, mojitos, mint juleps, margs, pimm's cup, all of the summery drinks!  We're going to utilize patio season as much as possible over the next few months.  Bonus points if we can find some patios that Reggie can join us on, he sure hates to be left alone and loves basking in the sun.
Lounge By A Pool
Would it even be summer without a couple pool days?  I am determined to check out Kits Pool for the first time and to somehow find us an invitation to a pool party.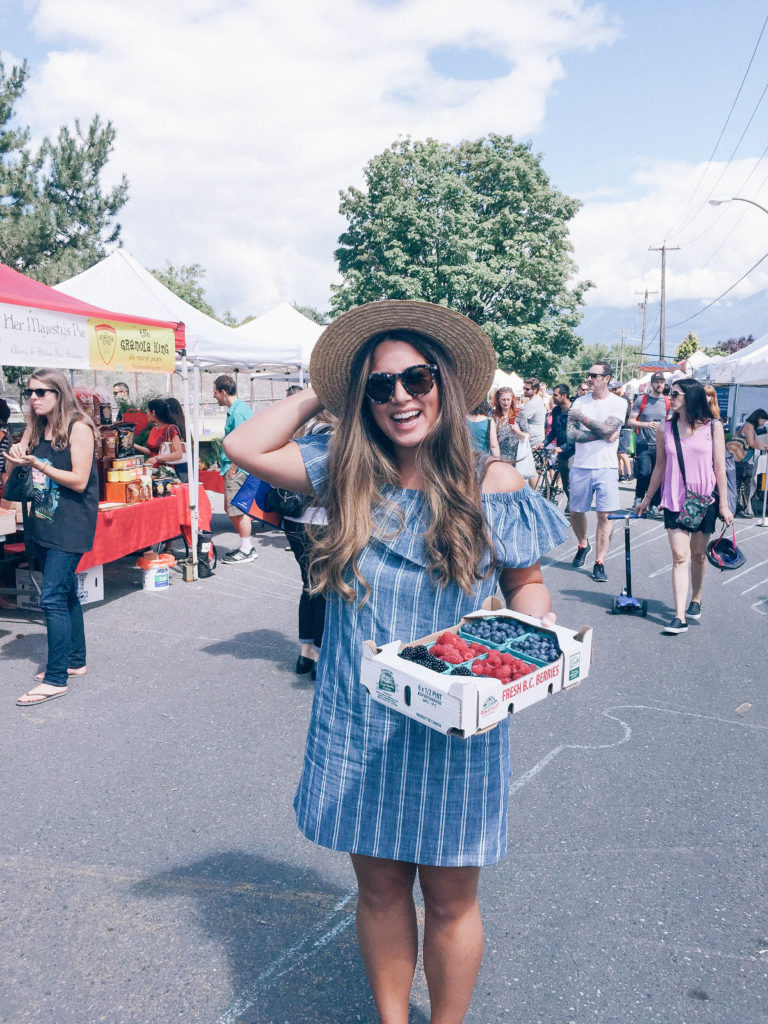 Frequent The Farmer's Markets
One of our favourite traditions is to go to the Trout Lake Farmer's Market on Saturday afternoon.  It is, for reasons unknown, one of the only places we can bring Reggie where he doesn't care about other dogs.  We don't know why, and we simply don't question his calm behaviours.  I can't wait until berries are in season, we always go berry crazy at the market.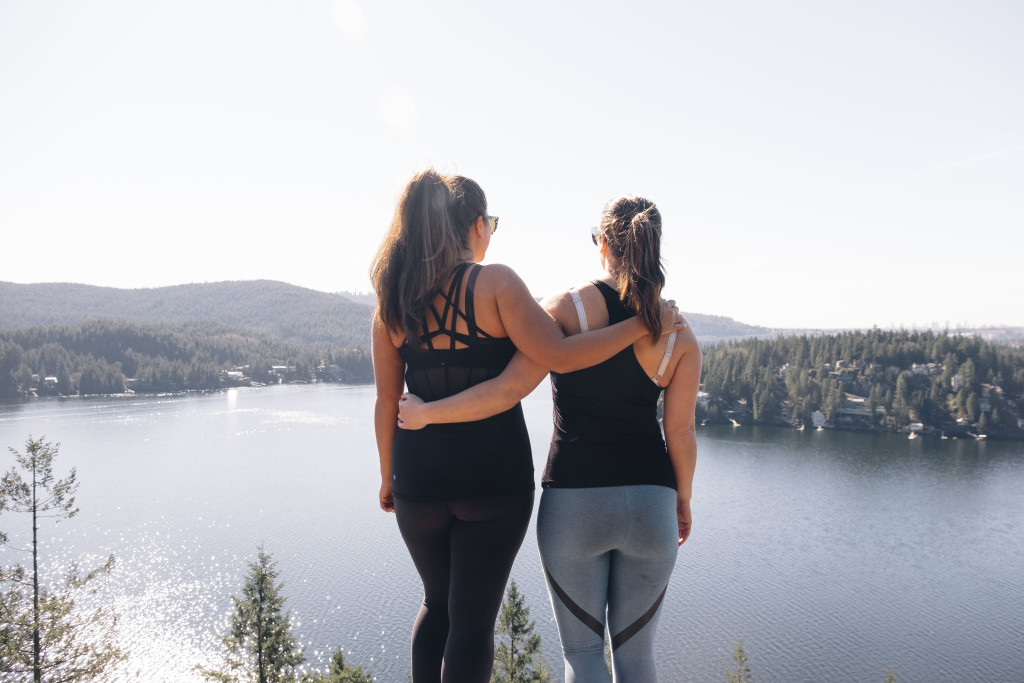 Try Some New Hikes
I really enjoy hiking, and admittedly there's a ton of really awesome, well known hikes around here that I've yet to experience!  I've still never done the Grouse Grind, The Chief, Joffre Lake, etc. and I think that this summer is finally the time to do it.  What are some of your favourite hikes?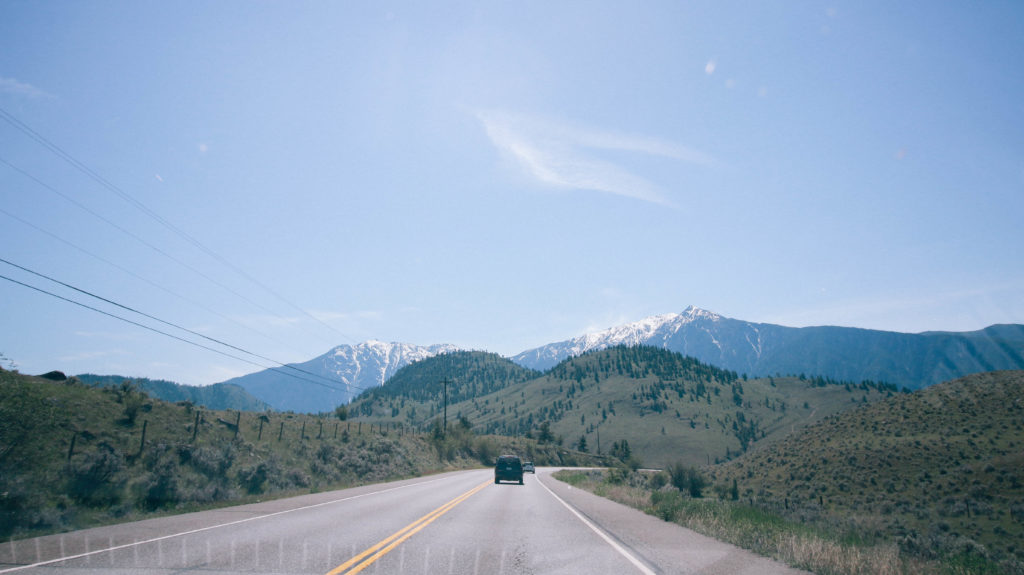 Two Words: Road Trip
I absolutely love hopping in the car and taking a scenic drive.  Weekend road trips are extra fun in the summertime and I'm so excited to head up to Nicola Lake next weekend for Canada Day, and to Naramata again for our anniversary weekend.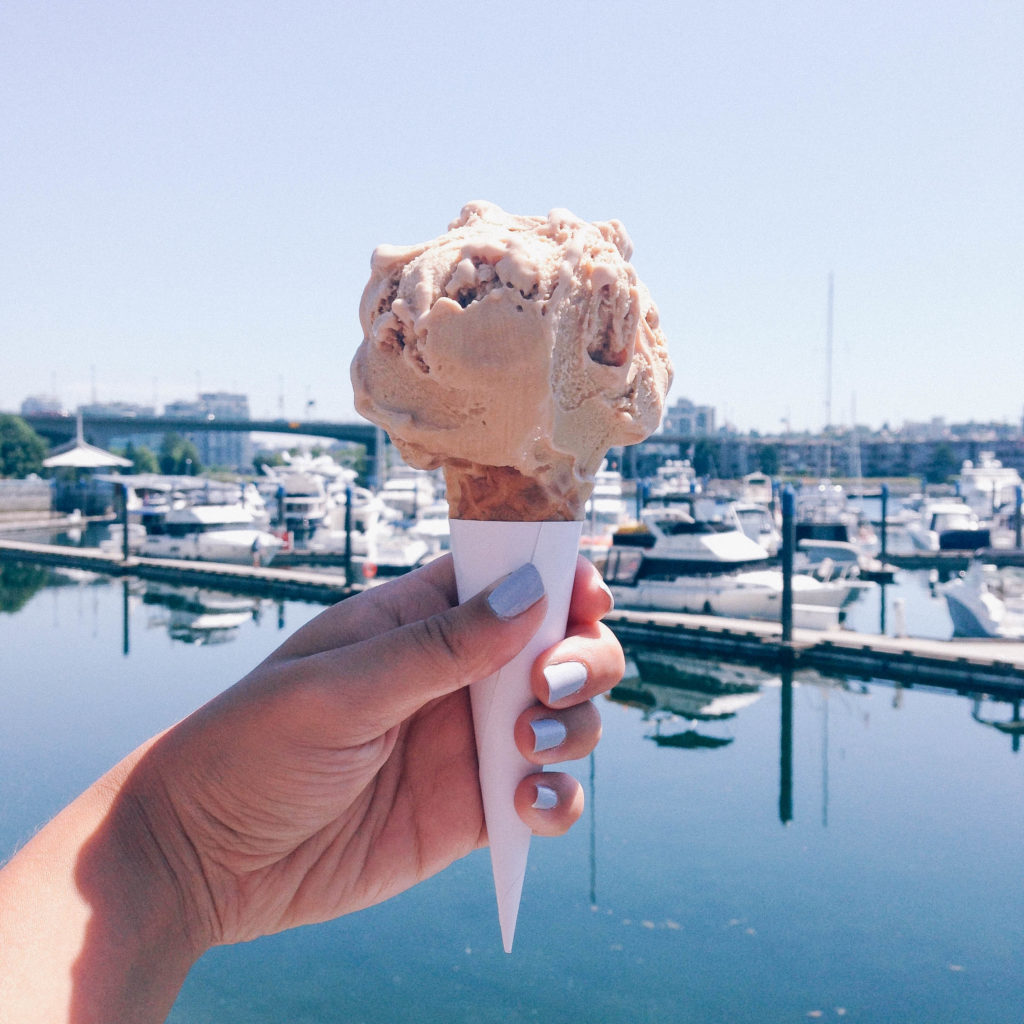 Lots And Lots Of Ice Cream
One of my favourite things about summer, is to justify an increased ice cream intake.  It almost makes the Earnest Ice Cream lineup worth it.  Almost.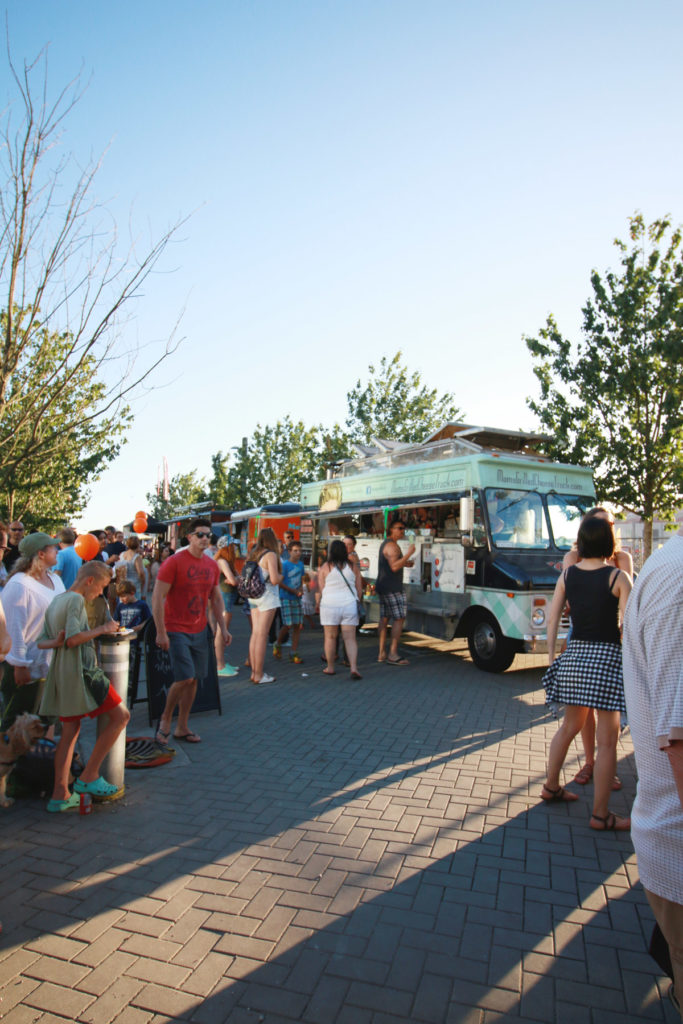 Source Some Cool Events Around The City
Summer in the city is simply the best.  Vancouver positively shines in the sun, and we always love discovering new and fun things to do in summertime around here.  Last year, we had a blast at the North Van Shipyards Night Market.  I definitely want to go to the Richmond Night Market as well.  We're aiming to go to an outdoor movie and/or the drive-in, as well as the Symphony of Light fireworks.
Also up for honourable mention: BBQ's in the park, evening tennis, beach days, camping, a spontaneous night drive, and watching the sunrise and/or set!  What's on your summer to-do list?  Let me know in the comments below!