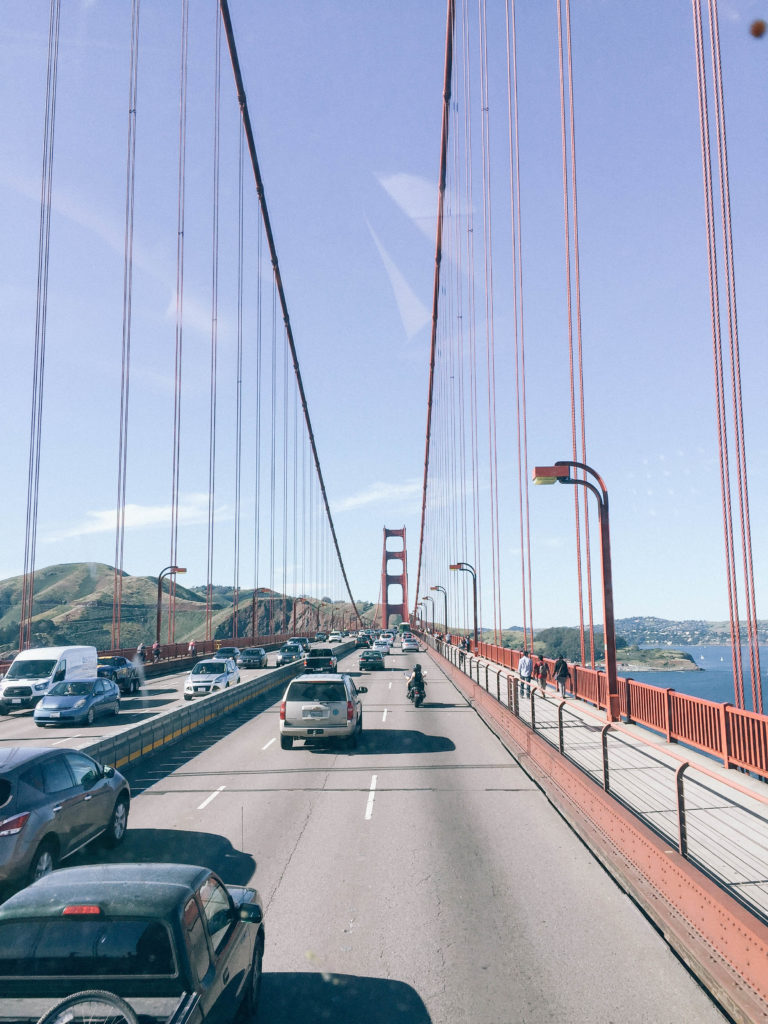 My friend Saschie had texted us on a Saturday last March.  She was heading to San Francisco for a work trip in April and wanted to know if Kate and I wanted to join her.  Within a few days, we'd secured the dates and booked our flights.  We'd never travelled together and it was all incredibly spontaneous, but plans came together as seamlessly as the trip itself went.
I had the best time with the girls in San Francisco.  We stayed with Saschie's cousins in Daly City for the first few nights and it was so special to get to meet her relatives. Attending a casual family dinner as an outsider is actually such a beautiful experience. It was also really helpful to have around for insider information on what to do and see and eat while we were there!  They were so kind to let us into their home and host us, I'm still really grateful.
When it came time for Saschie's work conference, we stayed downtown for a fun change of pace.  We opted for a lot of touristy SF activities, opting for a hop on hop off bus as our means of transportation.  It gave the trip a really nice balance of classic sights and also experiencing pieces of San Fran that I'd never explored before.
At the time, I had so much fun and it's one of my highlights of 2016.  And yet, for some reason, I'd convinced myself that the photos I'd taken weren't any good or worth sharing.  In fact, I forgot about them until I found them on a memory card last week.  Which, I think is crazy because looking at them a year later, I am in LOVE with every photo!  I'm a huge believer in meant to be, and maybe I was to discover these now to infuse some sunshine into our lives.  There's so much SF focused posts coming your way because it was impossible to capture my love for this city into just one or two posts.  First up, here's a visual diary of our 5 days in San Francisco!