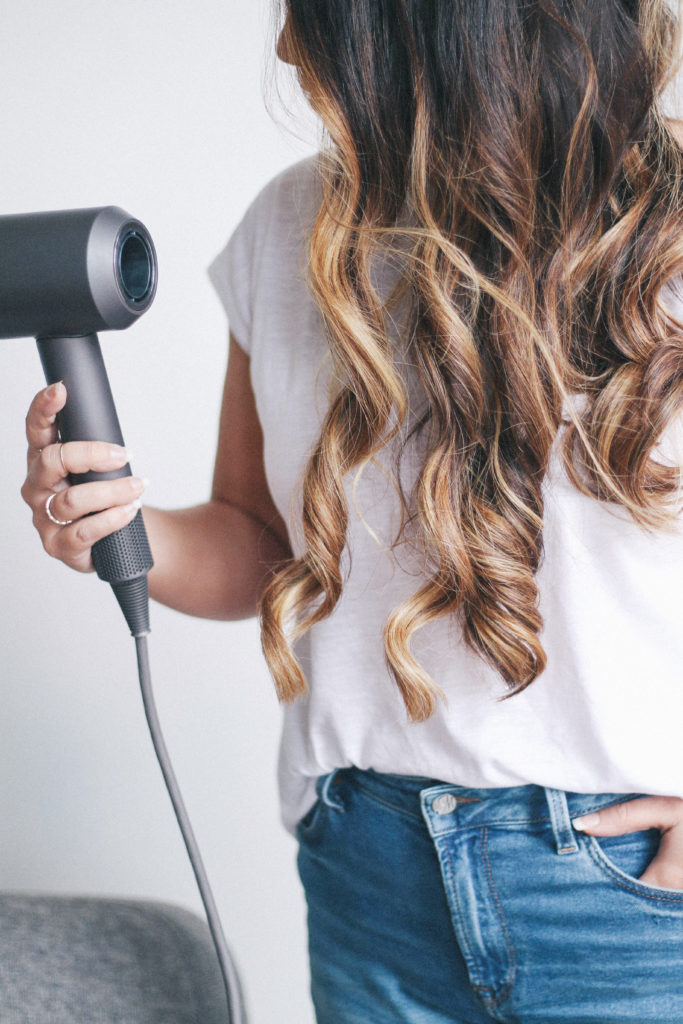 Of all the material things to become attached to, I never would have guessed that it'd be a hair dryer that would ultimately steal my heart.  And let's just start out by saying that the fact that this entire post will be an essay about my love for a blowdryer is, of course, ridiculous.  But, I have a lot of hair and I hate washing it because inevitably that requires drying, which is daunting and I'm lazy, so this is actually a big deal in my little world.  What might surprise you most, is that things will begin with a tale of murder.  That's, right, murder!
I have, unfortunately, killed a number of blowdryers in my lifetime.  This heavy mane is unforgiving when it comes to the lifespan of hair appliances and I'm actually shocked that they've never caught fire in my hand (though this still remains an irrational fear of mine).  Especially in the early 2000's, when I'd wash, dry, and straighten my hair almost daily.  I've spent hundreds of hard earned dollars on blowdryers over the years.  The most expensive one I've invested in (I think it was around $200) only lasted me a year before it died.  ONE YEAR!  And even in that year, it did dry my hair faster than lower end models, but it made my hair extra tangled and frizzy in the process.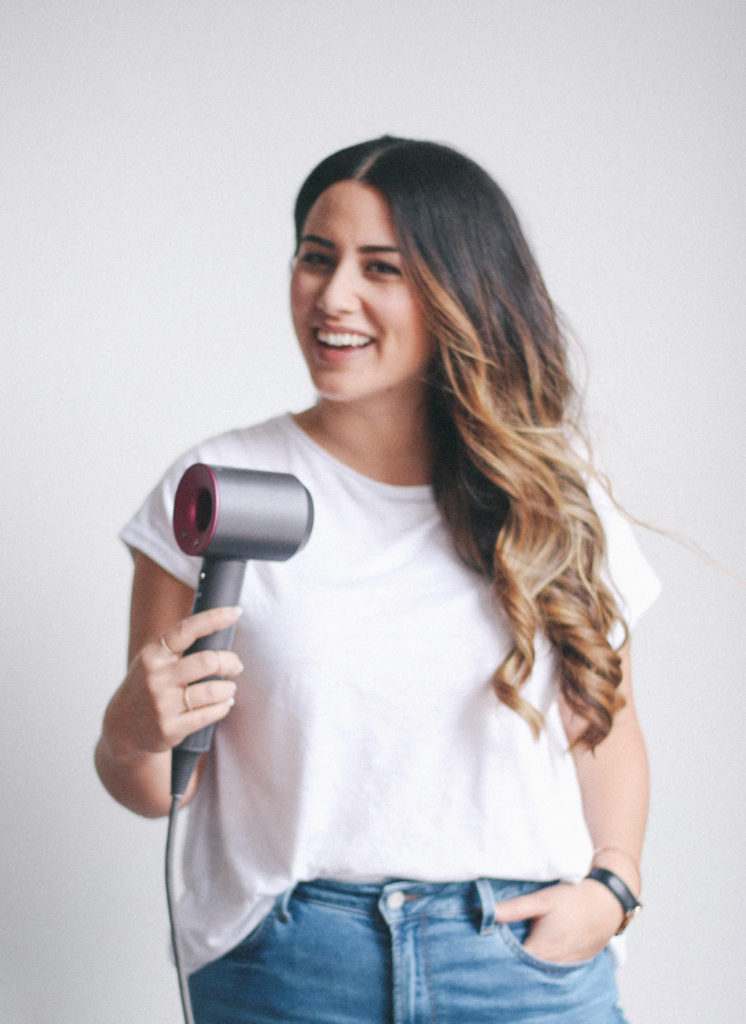 The Dyson Supersonic is the most unique and wonderful hair dryer I've ever had the honour of using.  They really thought of everything and took an appliance that really hadn't seen a great deal of innovation in recent years and revolutionized it.  Classic Dyson!
It's in the little details.  A notification when you need to clean the filter.  Putting the motor in the base handle, rather than the back (though, that doesn't make it any lighter, just more balanced).   The fact that it measures air temperature to prevent heat damage.  That it has three speeds and four heat settings, as well as magnetic attachments.  There's no chance of rogue hairs getting sucked up.  How could I possibly ever go back to anything else?!
I've had a lot of friends ask me privately if the Dyson Supersonic is worth the investment and truthfully, that's up to you.  After getting the chance to test it out at home, yes, I would absolutely save up and invest in one myself.  I have super long and thick hair, so I would purchase it for the convenience alone.  I now spend almost half the time blowdrying my hair than before and I actually look forward to the task – which, says a lot!  Using other dryers would leave my mane would look like I'd stepped out of a convertible windblown, quite puffy and tangled.  Somehow the force of the Supersonic makes my locks shiny and smooth and I don't even have to run a straightener through it afterward.  In the hair dryer market, the price tag is shocking, but in the realm of appliances that add convenience to everyday life, it's pretty on par.  And if you have hair like mine, I really think you'd agree!
This growing obsession with a blowdryer is next level.  I won't even keep it in the bathroom, because I'm worried about the moisture in there and what damage that could do to my precious gadget. Haven't even taken off all of the protective stickers from the packaging to avoid scratches.  Who knows, maybe this technology and extra care can end my murderous blowdryer streak!
Thank you so much to Dyson and Citizen for the chance to get to know the Supersonic and ultimately changing my attitude towards one of my least favourite 'chores'.  This was not a sponsored post, but full disclosure, I was gifted the Supersonic to try out.  If you have any questions, be sure to leave them in the comments below!