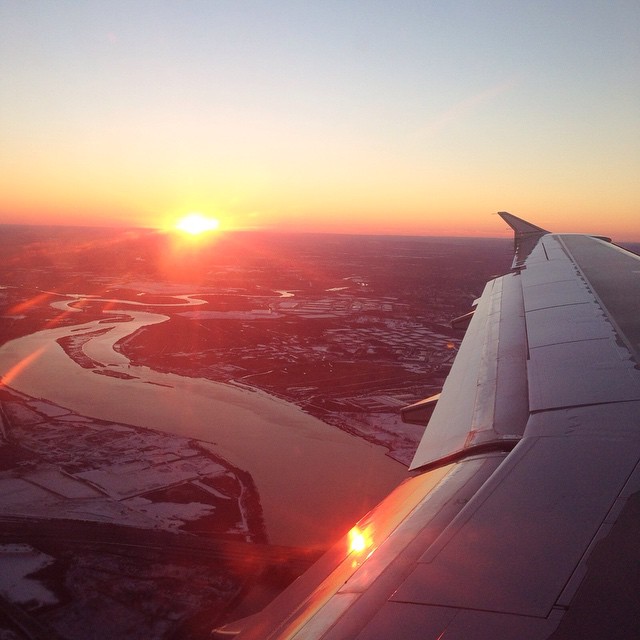 There was no particular reason why it happened.  It wasn't a specific turbulent flight, or a questionable landing.  It was just that one day, about 14 years ago, I sat on a flight and felt every NO sense possible.  My airways tightened, as the plane's engines revved up and picked up speed for take off.  I clenched my fists and my teeth, and my entire body.  I prayed.  I hummed.  I opened my eyes and then shut them as hard as I could.  I kicked my legs around in a desperate attempt to make this terrible feeling go away.  My breaths became increasingly faster, which made my head feel lighter and my body warmer.  I was having my first panic attack.
Thankfully, I travel with my inhaler, even though I have VERY mild asthma, which helped subdue the hyperventilation.  I was also with my family, so my mom was near by to help calm me down.  But it was so much more than those few minutes.  It was a sense of fear that I would carry with me forever.
I don't like to call it a phobia, as I can and will still go on an airplane.  Heck, sometimes I even enjoy flights now!  I like to refer to it as being a "nervous flyer" because I can now be okay 95% of the time, but there's always that possibility of another episode.
Since air travel is such a common occurrence, I know that I'm probably not the only nervous flyer out there.  That's why I've compiled a few of the ways I make flights as comfortable as possible, without the help of drugs, in hopes that it might help you feel a little more at ease on your next trip!