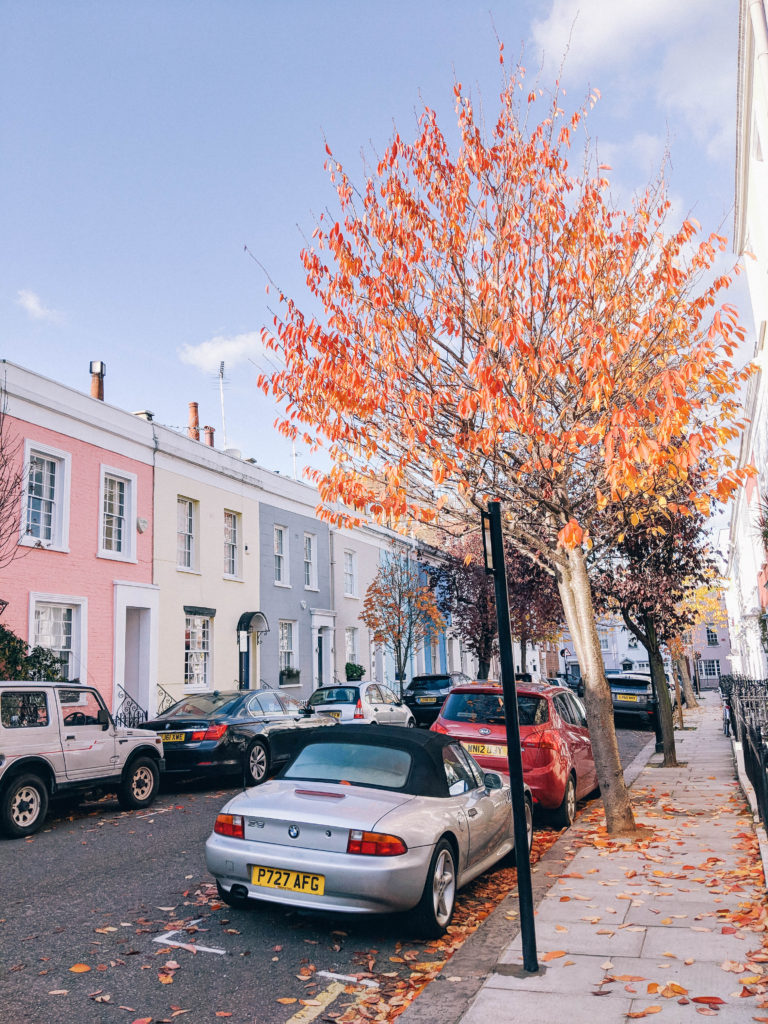 Back in the fall, I had a short stopover in London.  Here is what happened in 24 hours.
My most recent visit to my favourite city was the starting point of a two week European adventure.  You might recall that at the end of last year, I impulse purchased very inexpensive roundtrip flights that took me from Vancouver to Dublin via London, and then back home 14 days later.  In order to make my budget-friendly Euro trip work, I had to deliberately "miss" my connecting flight to Dublin, which gave me 24 hours in London, before flying out to Malta the next day.  This was really tough for me to do, as I'm a huge rule-follower and it really broke my heart to have to lie in any way.  I did what I had to do though, and hopefully I never have to cheat the system ever again.
London In November
This was my first time experiencing Autumn in London and my goodness, what a combo.  I flew in on a Thursday in the middle of November, and was quickly reminded how much Europe loves Christmas.  They go mad for the holidays and I welcomed their enthusiasm with open arms.  My biggest regret is that I'd packed my carry-on full and didn't leave any room for shopping of any kind.  Such a rookie mistake.  Though, I was trying to be conscious of spending, so I suppose it was all for the best.  The weather was chilly and a winter coat and gloves were required, but I was also, as I often am, greeted by a beautifully sunny day in the city.
24 Hours In The City
With such few hours in London, every minute was precious.  I had to maximize my time from the very beginning.  This started with my flight over.  I was able, thanks to my new airplane sleep routine, to get some rest on the 9 hour journey across the pond.  This is crucial for a red-eye flight and something I normally cannot achieve.  It's a game changer for these shorter trips, I tell ya!  My next hack, was that I made plans with a friend that I had to head to straight from my flight.  Having a restaurant reservation kept me accountable and gave me the momentum to push through any sort of jet lag.
My focus of my 24 hours there was to eat delicious food, walk as much as possible, browse the stores, and say hello to some of my favourite iconic London spots.  Here is what I managed to accomplish in 24 hours.