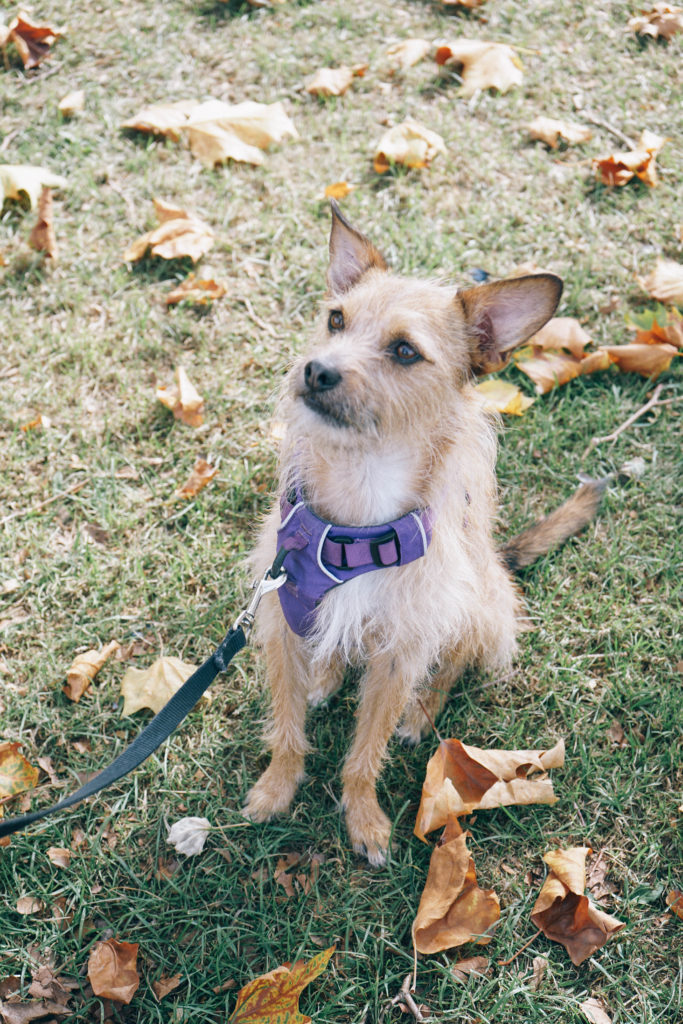 Okay, these aren't necessities, but I'm pawsitive you'll love them!
Hey guys, Alicia here with yet another post about our pup.  What can I say?  It's Reggie's world and we just live in it.
Everyone knows the list of basics that you need when you get a dog like a collar, leash, harness, dog tag, food/water dishes, comfy bed, treats, etc.  But, there's a few things we've acquired over the past year that aren't necessarily top of mind, but have been super helpful day to day.  Adam and I worked together on this one, but that turned it into quite the random list.  Hope you enjoy!

Proper Rain Gear
This might be specific to the Pacific Northwest, but are you even a dog owner if you don't have a damn good water resistant rain jacket?  Last September, our poor California dawg was subjected to new parents, an unfamiliar home, and three months of non-stop rain.  Luckily, just before we got Reg, I picked up a pair of $18 rain boots for Adam at Wal-Mart, and he wore them everyday for months. I, of course, have a variety, like these Kensington Chelsea Boots from Cougar and a few taller pairs.
Over the past year, we've worn our water resistant/water proof jackets more than I ever could have imagined.  I prefer one with a hood (much like this yellow Zara jacket) because I am a hundred percent too lazy to carry an umbrella on dog walks.  My arm gets tired, mmkay?
Bonus life hack, the BEST money I spent last year was a $5 plastic boot tray for our front entrance.  No more water and dirt on my beautiful hardwood floors, I'd just clean out and vacuum the tray every few days.  Which leads me to….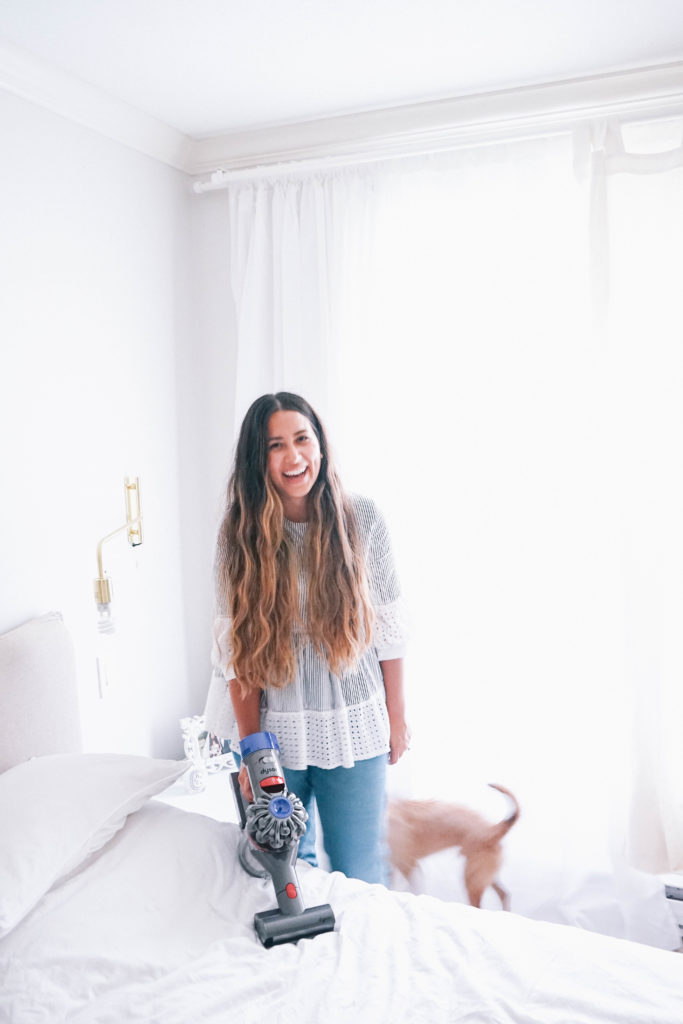 A Really Good Vacuum
Since we got Reggie, we've gone from being sporadic sweepers, to needing our own vac and hoovering at least a few times per week. Between Reg's fur, my hair, and our living room rug that sheds like crazy, there's no option to leave things for too long.  Those furry dust bunnies will reappear so fast, like some cruel magic trick.  We recently got the Dyson V8 Animal* Vacuum and it's a definite game changer.  The fact that I no longer have to carry the base of the vacuum around with me is amazing.  With a lack of storage space at our place, it's also really nice that things can be wall mounted when not in use.  I also feel like the power of the Dyson has given our living room rug a deeper clean than it has ever received!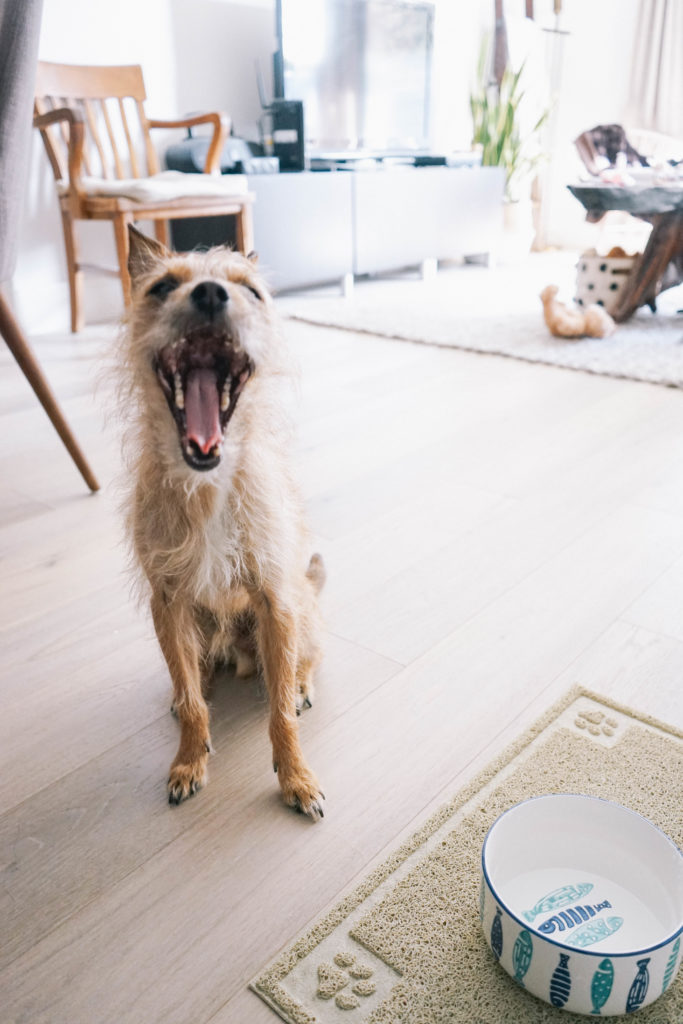 The Right Food For Your Pup
Oh boy, we sure went through it with Reggie's tummy problems.  It has taken some time to figure out what works best for him and his sensitive little stomach, but we've actually landed on something quite shocking for a lifelong vegetarian…we feed Reggie raw food!  All these years people asked me, "Would you cook meat for your hypothetical future children?" and I'd really pause and tell them that I didn't know.  We have the answer now.  The second my dog was having digestive issues, I was like WHATEVER IT TAKES!  Sometimes I think life would be much easier if he still just enjoyed the regular  kibble we were feeding him, but this particular pooch isn't about that life.  For now, anyway.
Also, this is just a photo of Reggie beside a bowl of water, yes.  If I took his actual food out, there's NO chance that he'd pose for a photo LOL.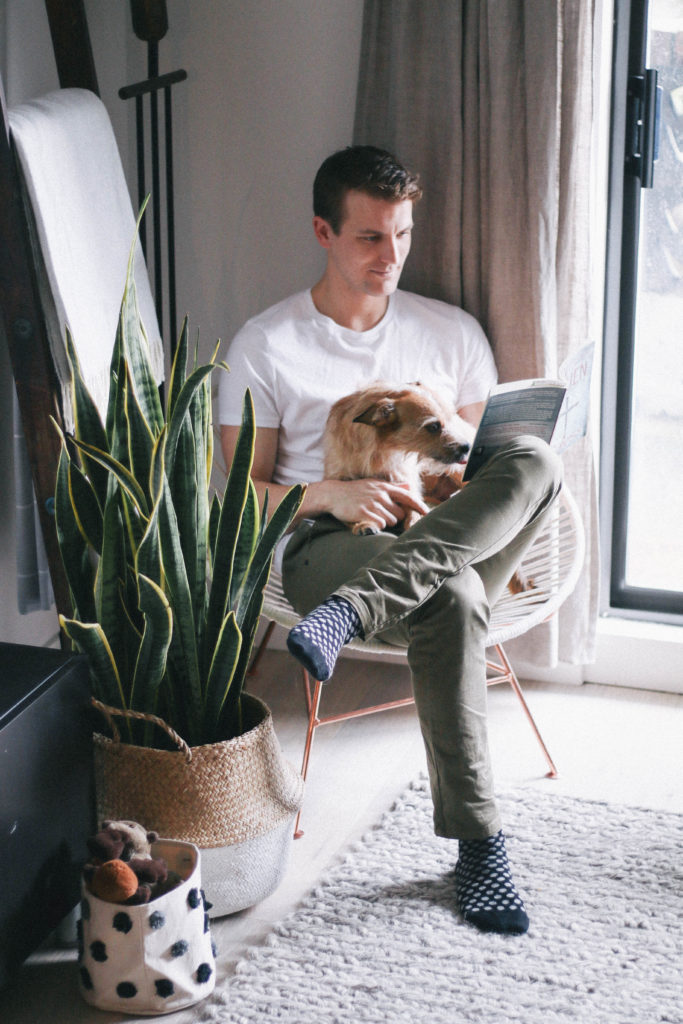 A Cute Basket For Toys
When we first got Reggie, his toys littered our living room and we tripped on a Chuck It Ball more than once.  Wanting to contain the mess, I found this little pom pom basket on sale at a children's store.  He IS our fur baby, so it's only fitting.  We're pretty strict about how many toys Reggie is allowed to have at once, so this is perfect because we keep it to just enough toys to fill the bag.  Plus, I find it hysterical when Reggie puts his entire upper body into the basket and shakes out every single toy in a desperate cry for attention.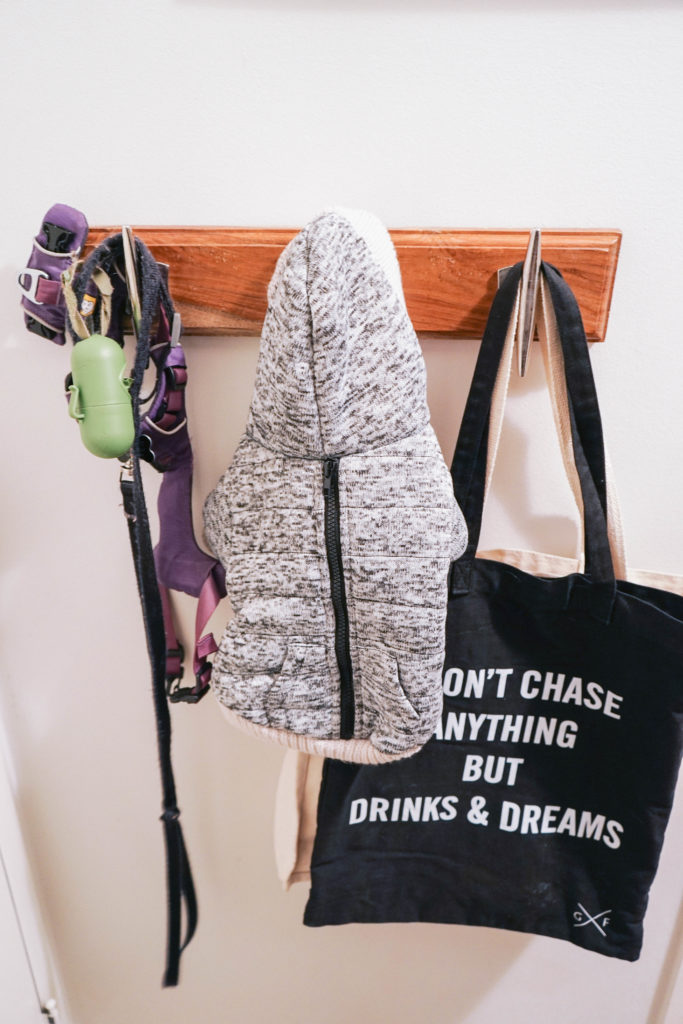 Storage Hooks For Puppy Things
For months we used the handles of our front closet for all of Reggie's frequently used things like his leash, collar, harness, jackets, and a towel to dry paws.  As you can imagine, this started looking extremely cluttered, and would usually just end up on the floor.  Always tripping on things in our front entrance, I finally marched over to Home Sense and found these hooks for our front entrance.  So happy to have a proper place for Reggie's items and we've even borrowed some of the space for our reusable grocery bags and a couple baseball caps.
What are some of your favourite purchases as a dog owner?  Let me know in the comments below!
*Full Disclosure, our Dyson V8 Animal was sent to us.  However, this was NOT a sponsored blog post and I was not required to mention or write about it.  All opinions are my own etc. etc.