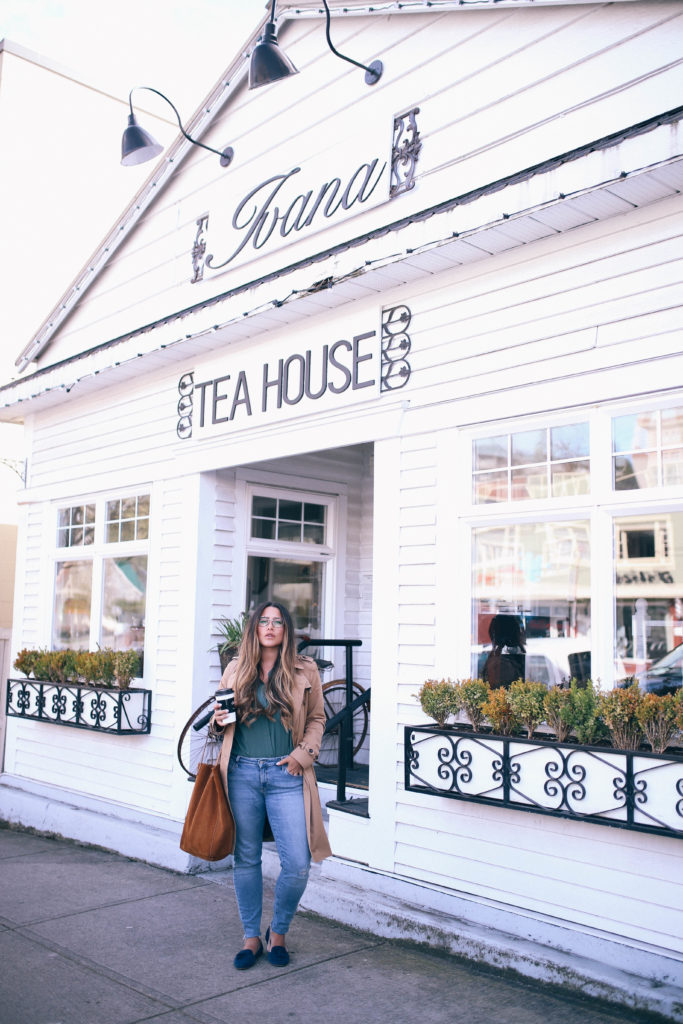 Nothing keeps me going like a large Americano and new glasses!  I'd settled on an oversized pair of tortoise frames a few years ago (you guys have seen them a million times, I'm sure) that kind of turned into my signature look.  It was about time to branch out though, and give my face a chance to be seen once again.  Plus, I finally got my eyes checked again and the prescription changed ever so slightly, so it was definitely time.  I love these specs from Bonlook but they have taken some getting used to.  My other glasses are SO giant that they even covered peripherals, and now it's confusing to my eyes.  Never considered this to be a thing, but starting out in shorter increments to avoid any headaches or strain.  They look adorable though, it's nice to have slightly daintier frames as an option!
That's about enough in terms of my eyesight today.  I'm far more excited to report that it is the FOURTH sunny day in a row here, which hasn't happened here since probably September.  It is amazing and I barely know what to do with myself.  Good thing Adam and I cleaned up our patio on the weekend, I just might have to get out there and work outside!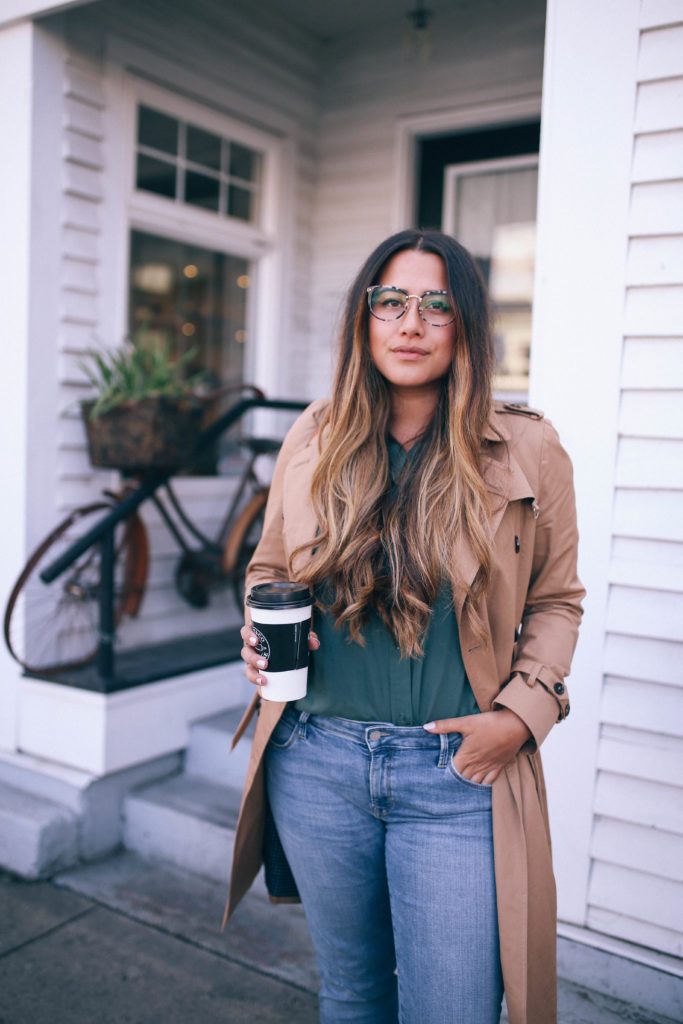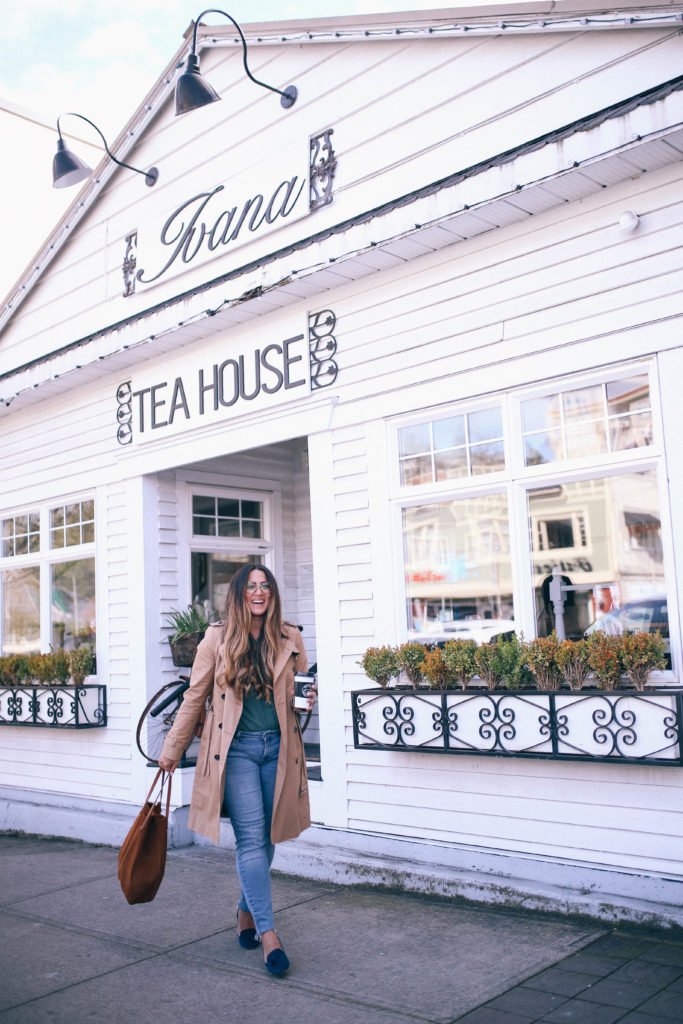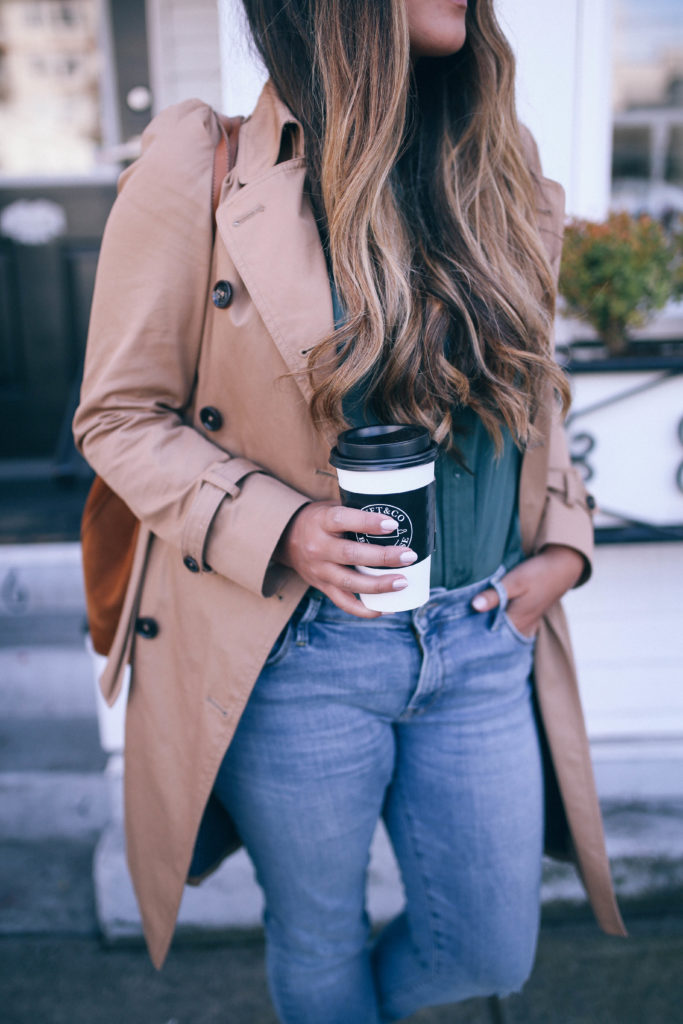 I've been on such a podcast kick lately, since Reg is finally well behaved enough on walks for me to have one earbud in.  Working on a post with my top picks, but do you have any podcasts that you love?  I'm always looking for recommendations, I feel the iTunes selection always suggests the same ol' shows.  Let me know in the comments below, please and thank you!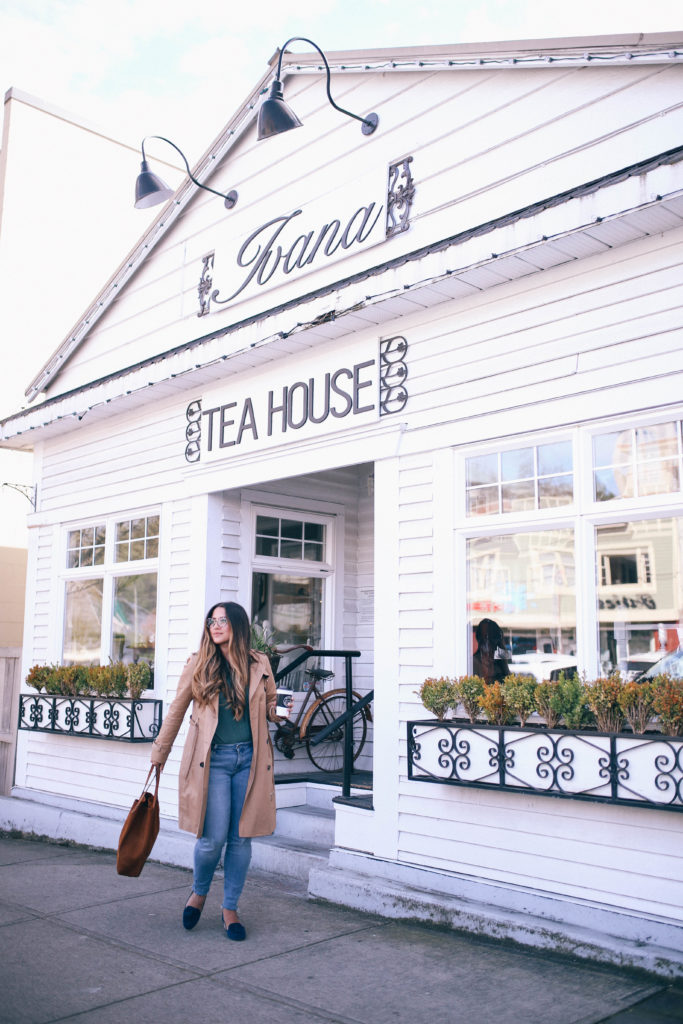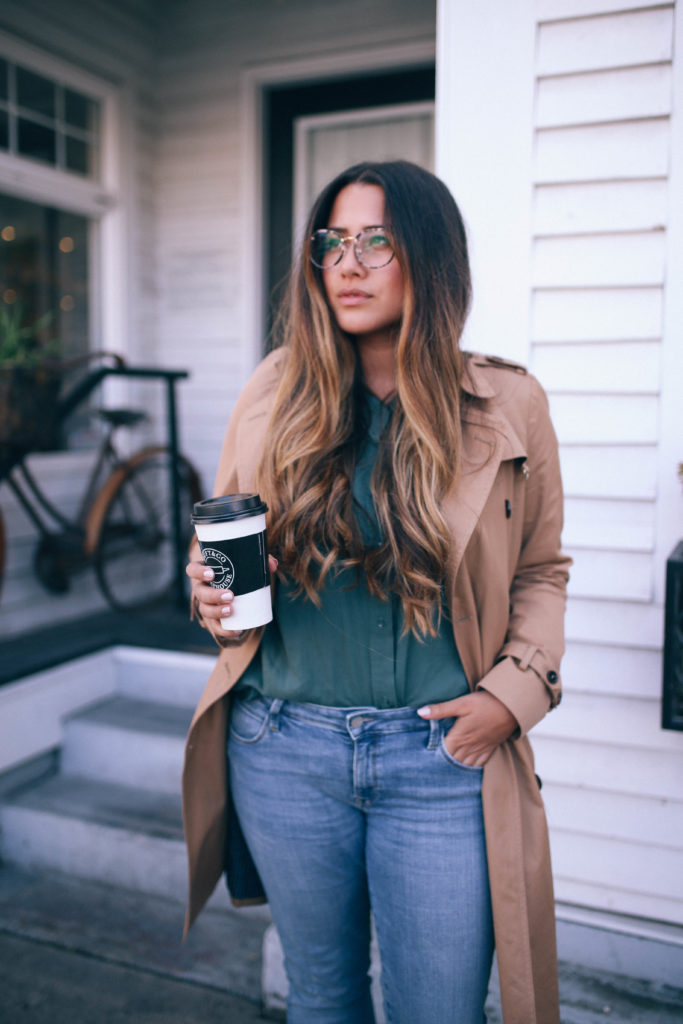 Photos by To Vogue Or Bust
Mocha Tortoise 'Amaze' Frames c/o Bonlook
Light Denim Skinnies c/o Mavi
Trench Coat from Massimo Dutti | similar
Blouse c/o Gentle Fawn | similar
Blue Loafers from Italy | similar
Suede Tote c/o Massimo Dutti | similar