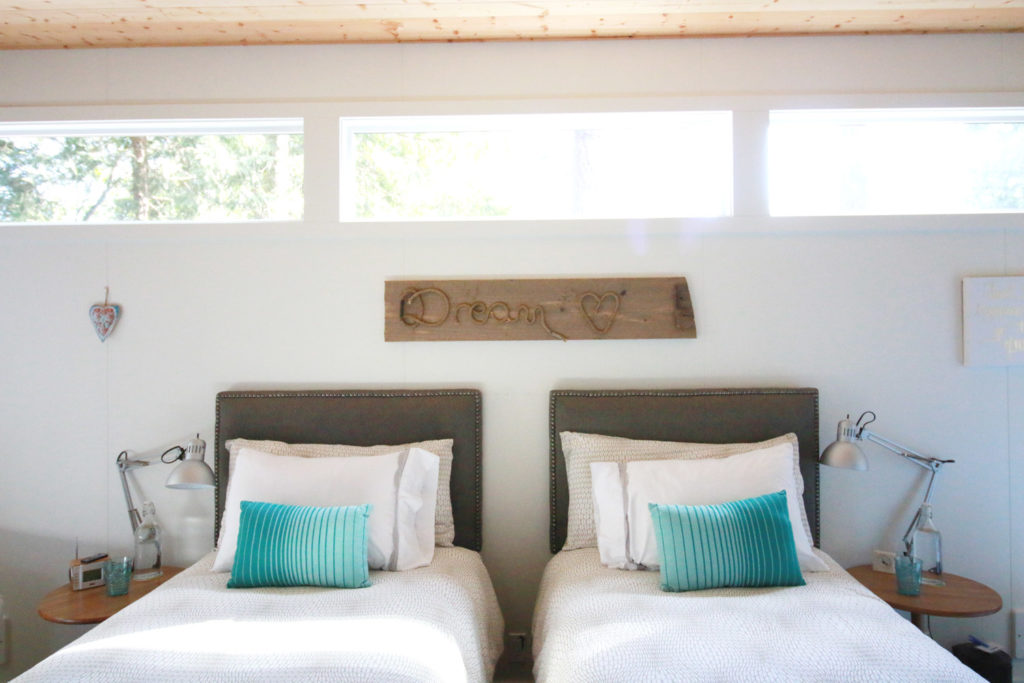 I swear I do this to myself, but life has been absolute insanity lately.  The end of summer rush was only magnified by oh, you know, getting a dog, and then, oh, you know, fighting with strata.  I was so tightly wound when we left for our two day yoga retreat on Bowen Island, that I actually breathed a sigh of relief as the ferry crossed the Howe Sound.
Alexandra and I had never been on a yoga retreat of any kind, so I wasn't sure what to expect.  Thinking about it now, I love yoga, and I love local adventures, so this was bound to only be amazing.   I cannot even tell you how wonderful our experience was at Nectar Yoga B&B.  Andrea is the best yoga instructor I've ever had.  The food was incredible.  Bowen is always a great escape from the city.  You know what?  Why don't you watch it all in the VLOG that I put together from our retreat!  Photos, more details, AND a giveaway are below as well!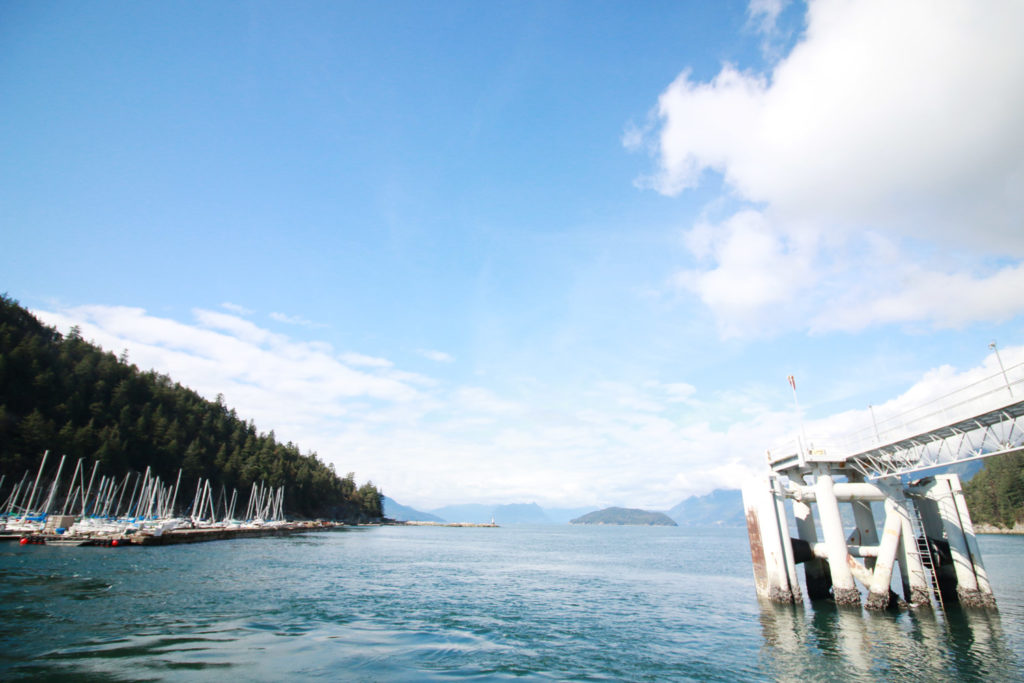 Bowen Island is only a 25 minute ferry ride from Horshoe Bay in West Vancouver, which makes it the ideal local getaway.  You really feel that sense of being on vacation without going too far at all.  Andrea from Nectar had given us clear and concise instructions beforehand and even offered to pick us up from the ferry if we had gone by foot.  In fact, her communication even before we'd arrived impressed both of us.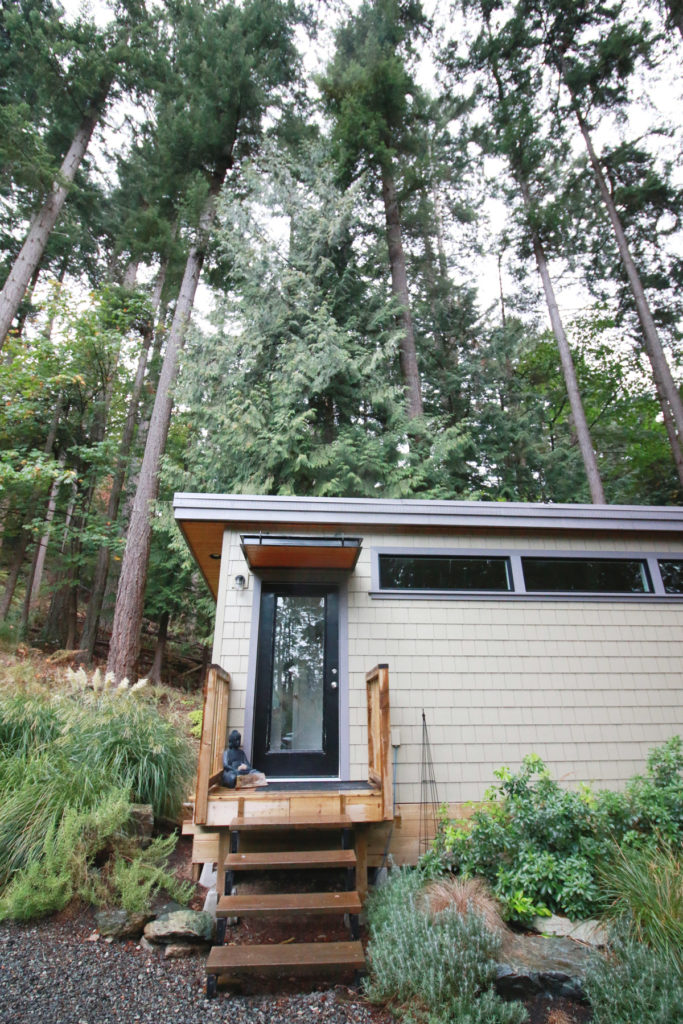 You turn left and up the long rustic driveway to arrive at their little compound in the woods.  We were greeted right away by Seth and given the lay of the land.  The cabin itself was a newer build and very modern, while keeping a relaxed boho decor vibe.  It wasn't just cute to look at either, there was all sorts of thoughtful additions like slippers, flip flops, an umbrella, ponchos for the rain, books to read, tea and a kettle, a fridge, and water by the bed.  I was already won over!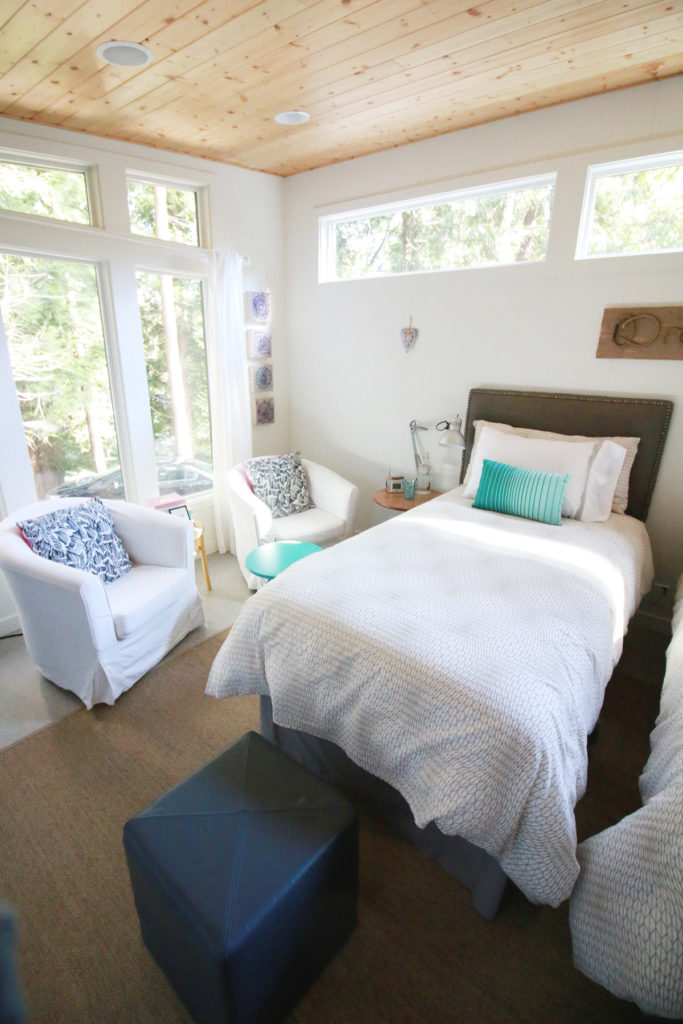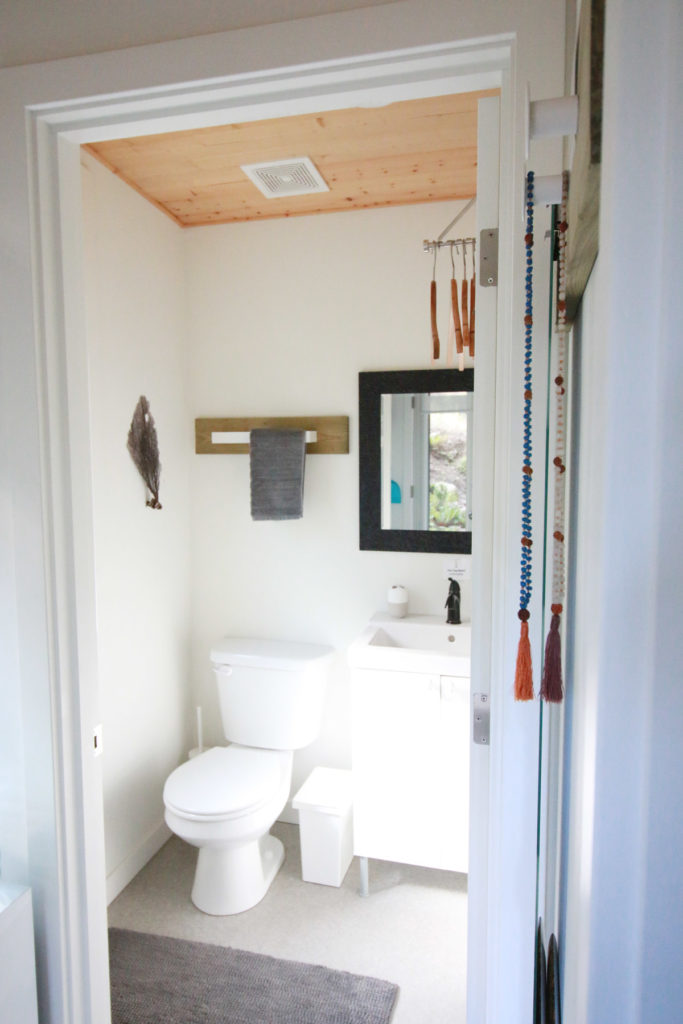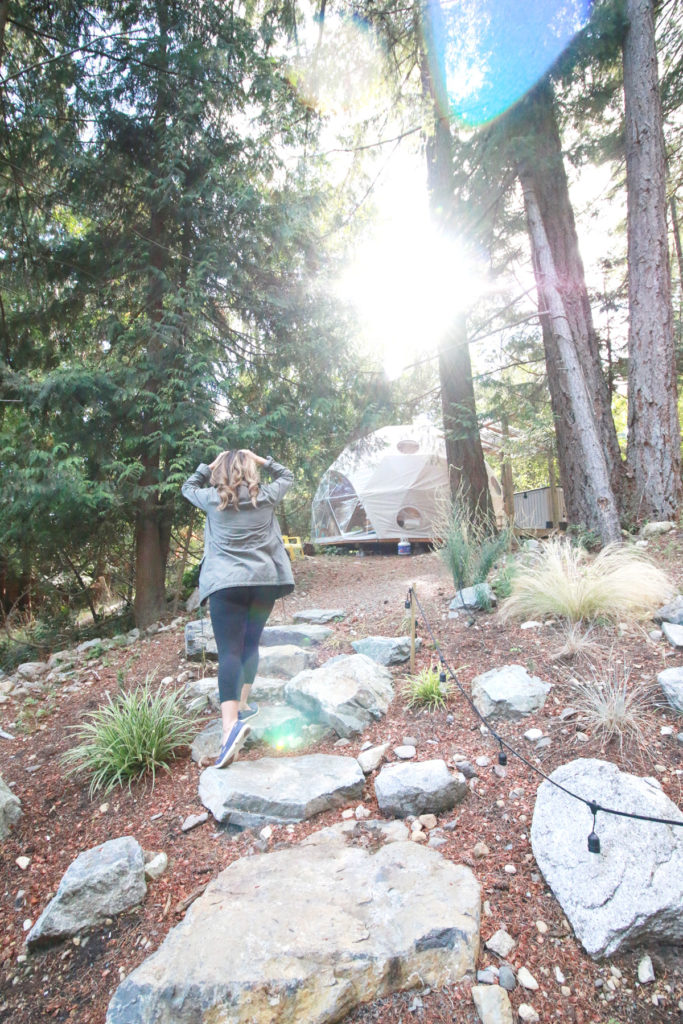 Our first yoga class was an evening one and we did a great hatha style.  It was like Andrea could read my mind, as she provided reminders of our intentions within yoga and how life inevitably changes and gets crazy, that we just need to learn the tools within our practice to work with these extra stressful times.  The yoga dome in the woods was unique and having a class with just the two of us was very special.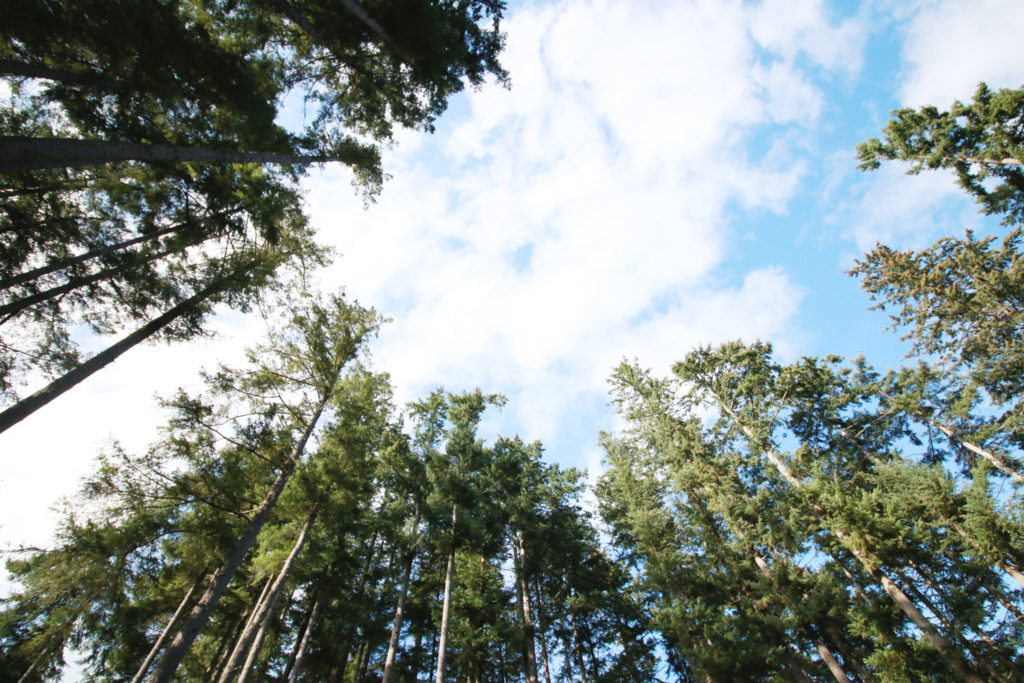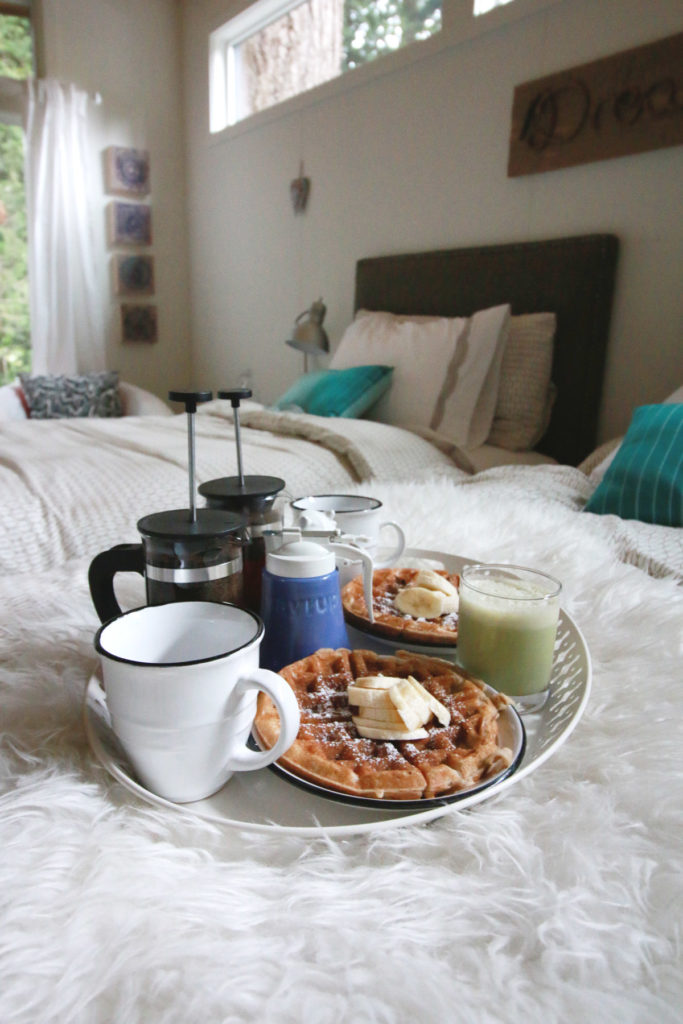 The FOOD!  Oh my goodness, their breakfast options were superb.  The first morning, we were given the above offerings only a few minutes after our yoga class was complete!  A waffle with banana, fresh smoothie, and french pressed coffee.  The second morning was some kind of scramble with toast.  Both breakfasts were vegetarian too, which I very much appreciated.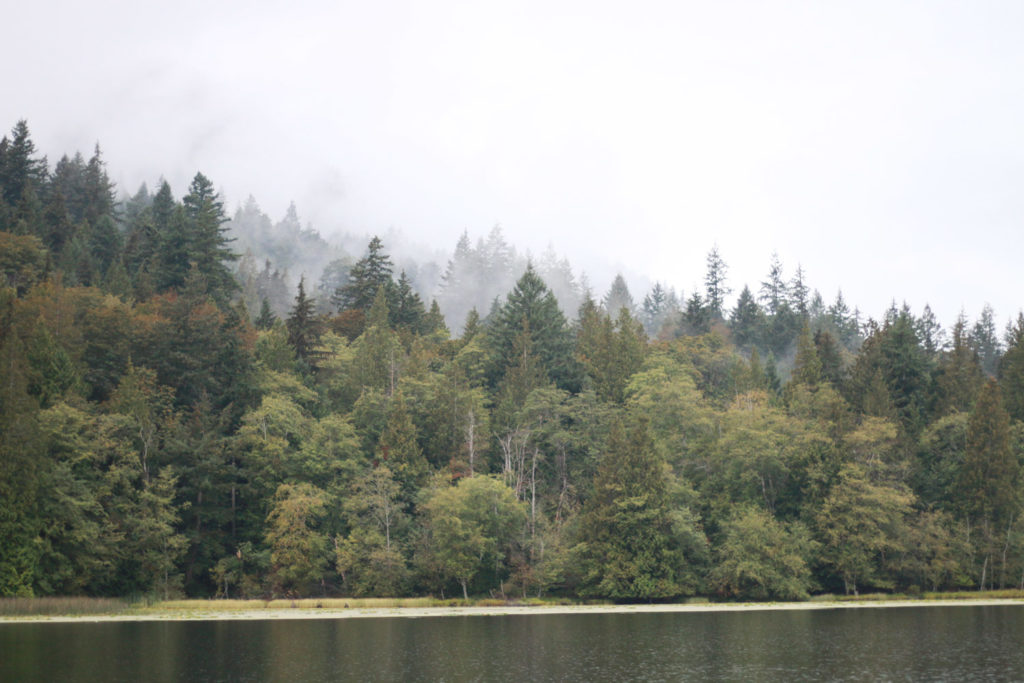 There's tons to do on Bowen, including hiking the Killarney Lake.  It's a VERY gentle hike and was even a nice jaunt in the rain!  We had a scrumptious lunch and coffee at Artisan Eats, and takeaway pizza from Tuscany (that ended up  lasting us both nights).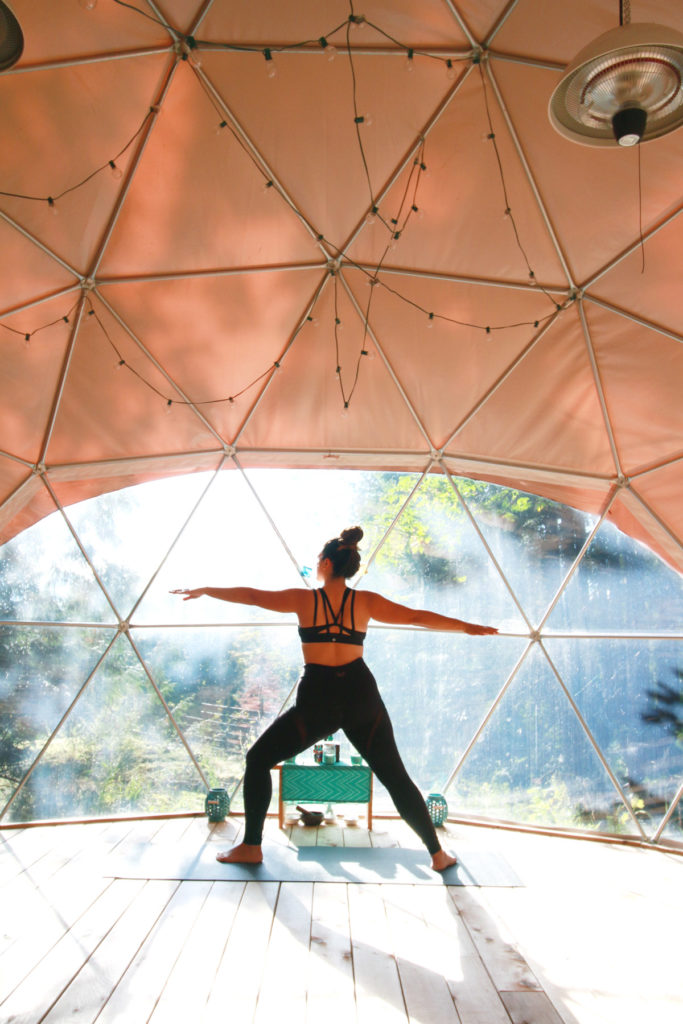 Teaser Mesh Leggings c/o Public Myth
Energy Sports Bra c/o Lululemon (favourite low impact sports bra)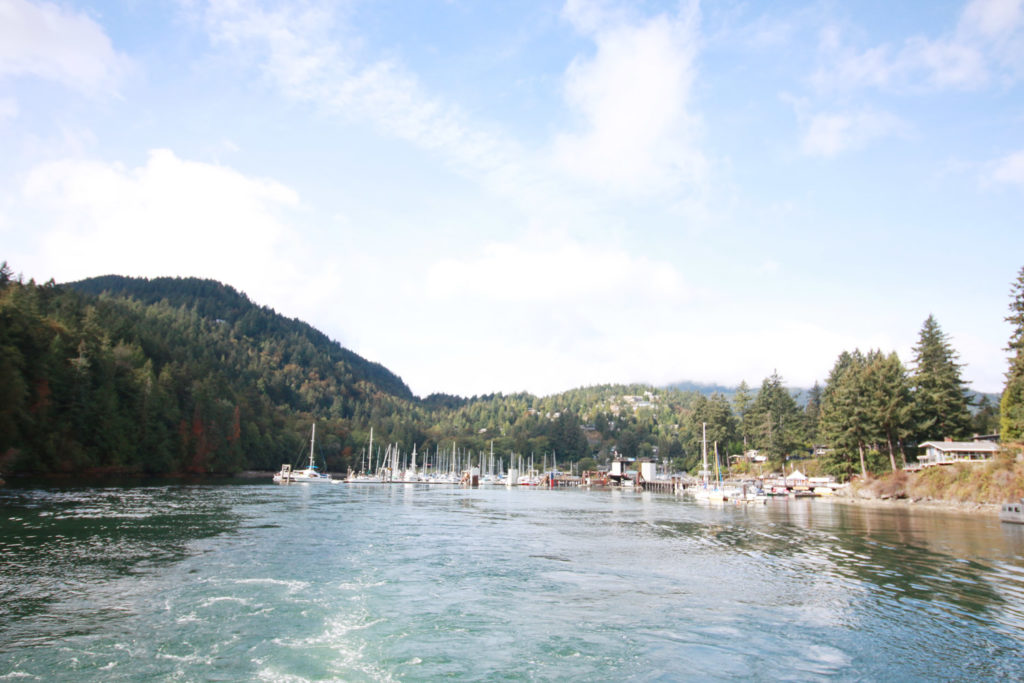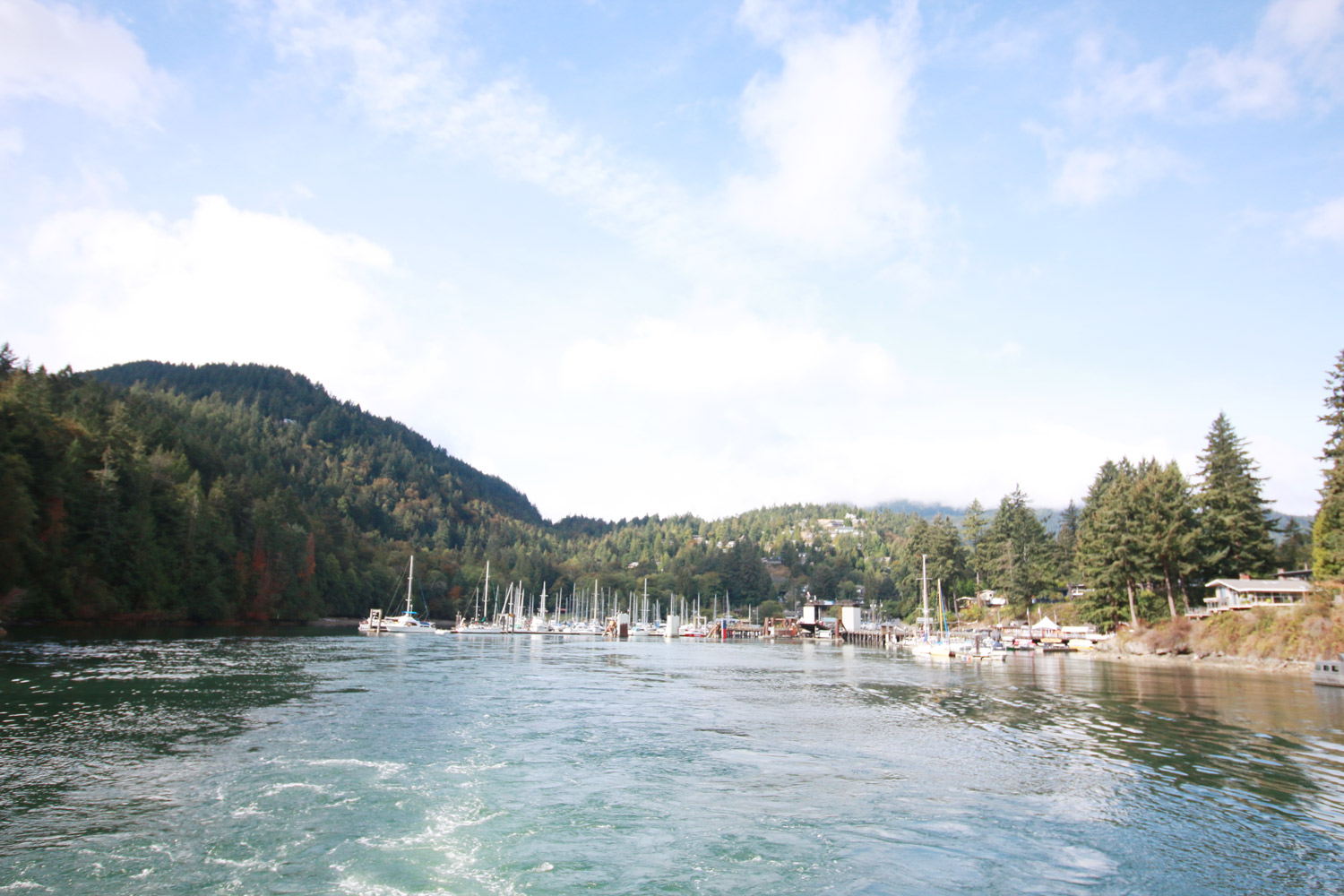 The entire experience was beyond words, really.  In fact, I'm already planning my next stay there (considering spending my 30th birthday there, wouldn't that be divine?!).  I want to thank Andrea and Seth at Nectar Yoga for SUCh an incredible few days to recharge and re-centre.  If you want to keep up with the fun, including their yoga detoxes abroad, be sure to sign up for their e-newsletter!
Now, how selfish to go on and on about MY experience, when really, I should be sharing the love with YOU.  And so, Alex and I are teaming up with Nectar Yoga B&B to do just that!  At 3PM pst today, Alexandra and myself will be posting an Instagram photo that's your ticket to your very own stay at Nectar Yoga B&B!
THE PRIZE: A 2-night Forest Cottage Yoga Package for you and a guest, including breakfast in The Forest Cottage (a $490 value)!  Valid any Tuesday-Thursday valid between January 10-26, 2017.  THE perfect new year retreat, right?!
To enter, give @nectaryogabnb a big FOLLOW on Instagram and be sure to tag who you'd bring with you in my @aliciafashionista photo!  To increase your chances of winning, be sure to enter on @tovogueorbust's Instagram as well.  The contest will run from September 14th-21st, 2016, when Alex and I will pick one lucky winner at random.  Good luck xo