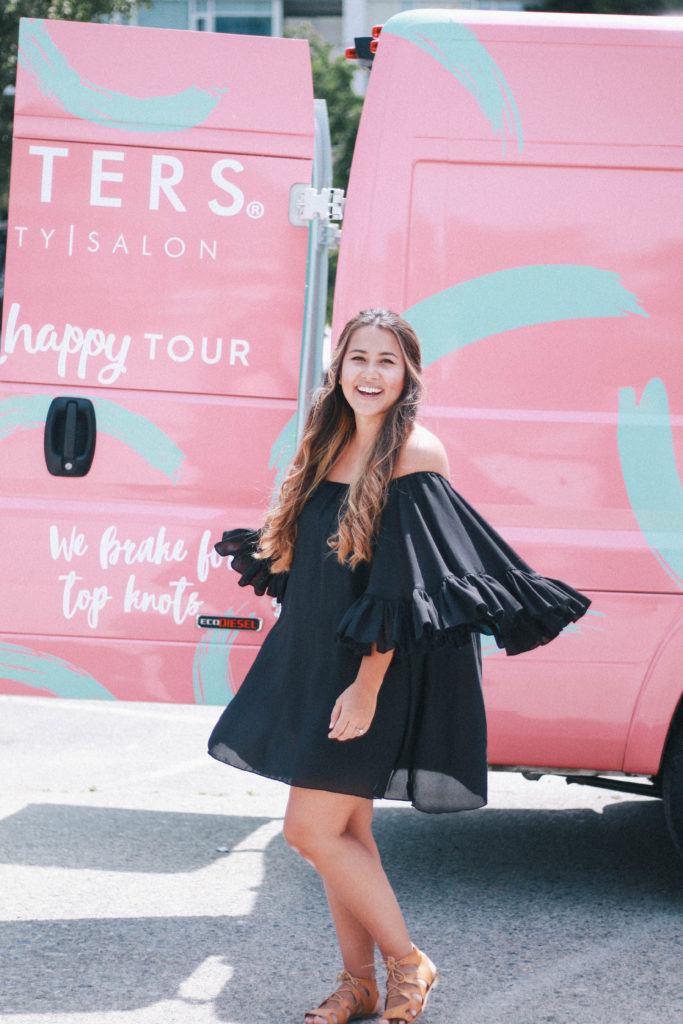 This past week, I was invited to stop by Chatters Salon to check out their Style Happy Tour.  This Canadiana adventure launched here in Vancouver and will take the Chatters team across this beautiful country, brightening people's day along the way!  They've completely customized this 'tour bus' and converted it into a salon-on-the-go.  Wrapped in the sweetest pink, with happy turquoise accents, you can't help but smile when you see the Style Happy set up!  Their menu included quick hair styles like curls, braids, or a top knot, to help combat those bad hair days.   I opted for a half fishtail braid and some flat iron curls and the entire service only took about 15 minutes.  I mean, could we make this happen every day?  How lovely to get my hair done before a day of meetings and work.  It was really nice being a small part of this cross country journey and to wish them luck as they hit the road!
And so, my fellow Canadians, keep an eye out for the Chatters Style Happy Tour!  If you see this pretty pink van roll up in your area, be sure to stop by and get a free consultation and simple style update.
Tour Dates
The Chatters Style Happy Tour is set to run through June, with the last stop scheduled in Ottawa on June 29th. The Tour is making stops in Vancouver (June 7th), Kelowna (June 8th) Calgary (June 10th), Edmonton (June 12th) Regina (June 16th) Winnipeg (June 18th), Toronto (June 23 & 24th), London (June 26th) and Ottawa (June 28th and 29th).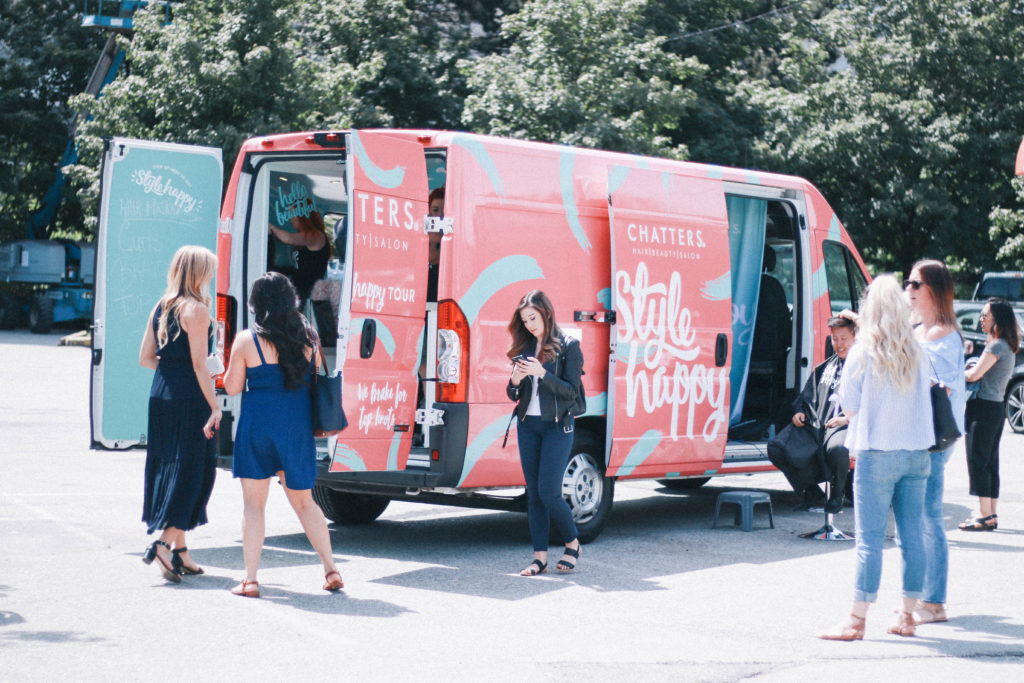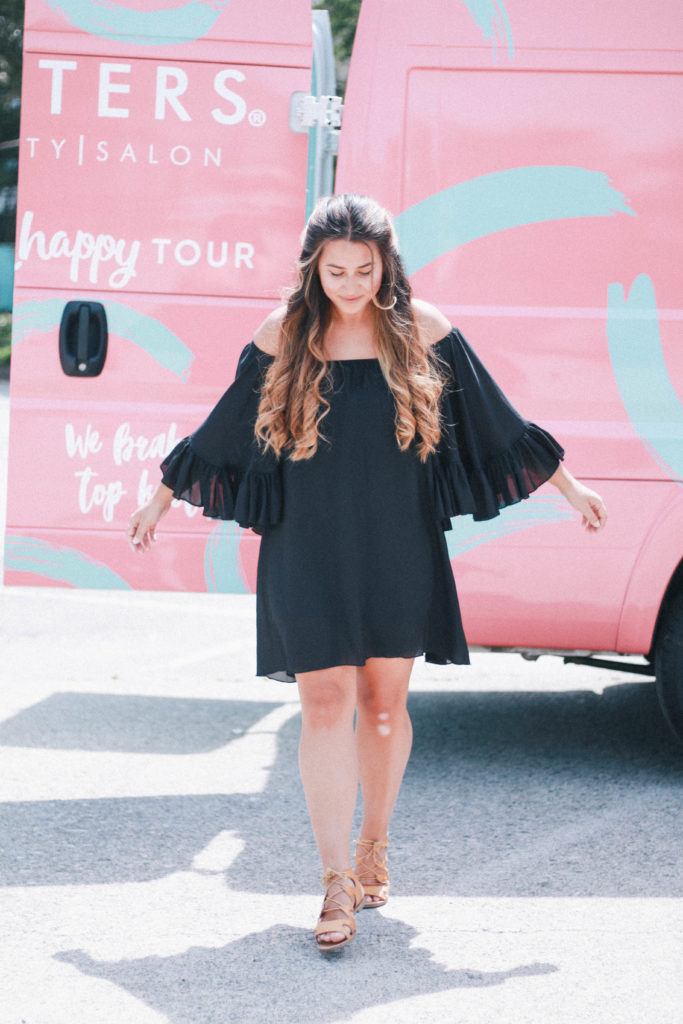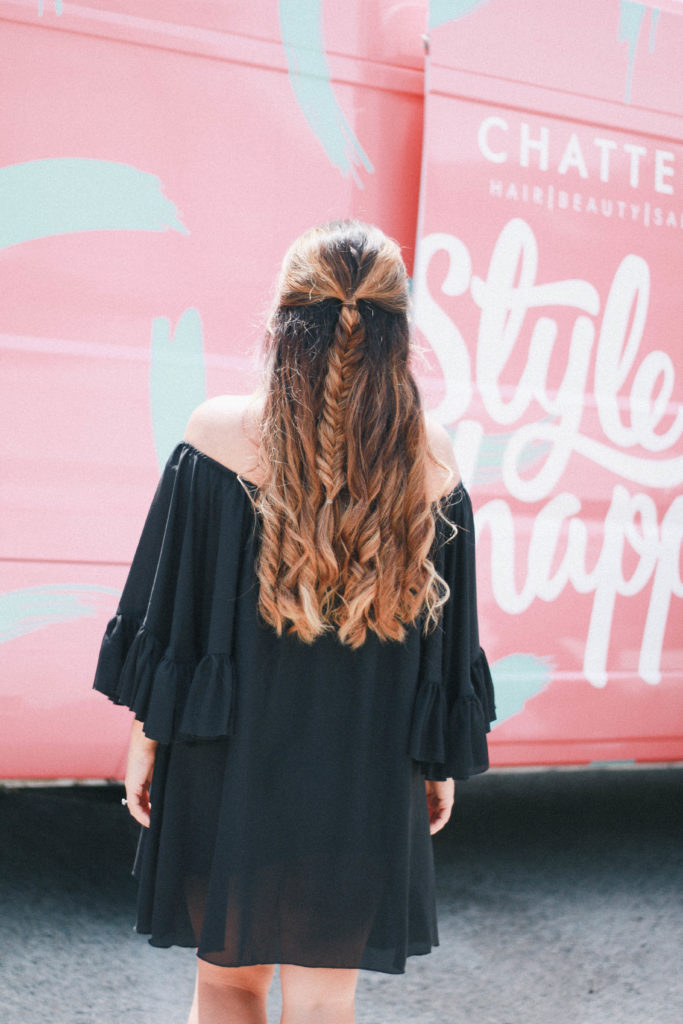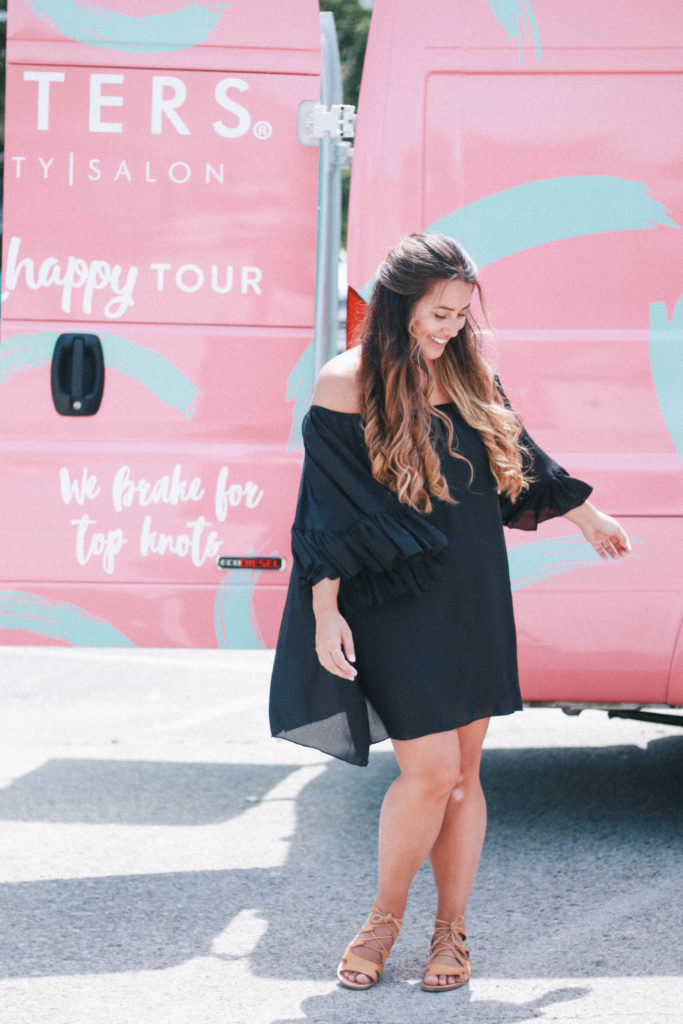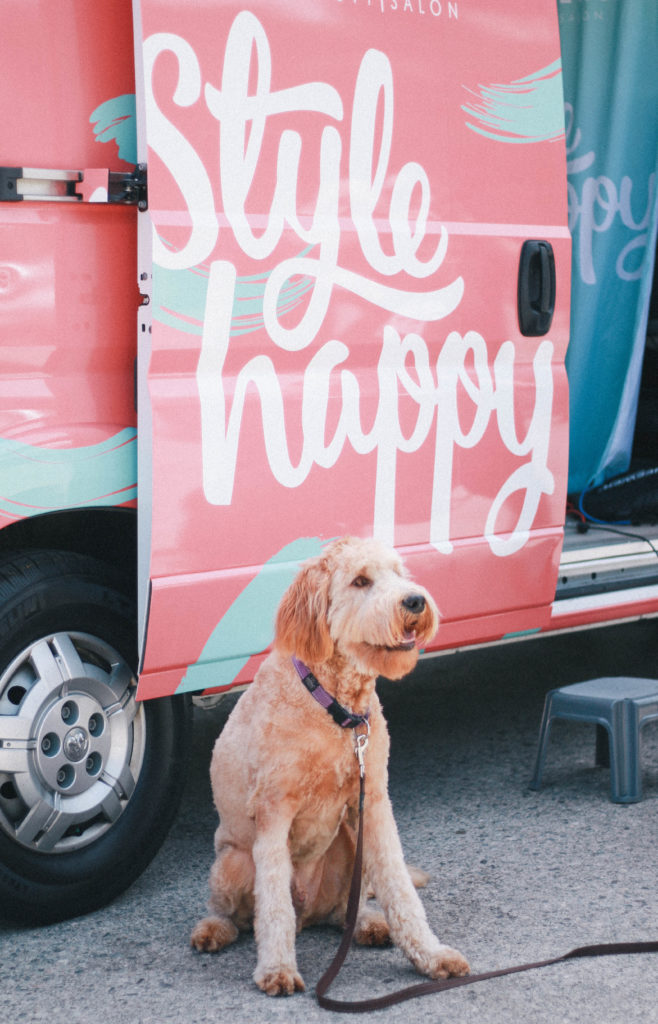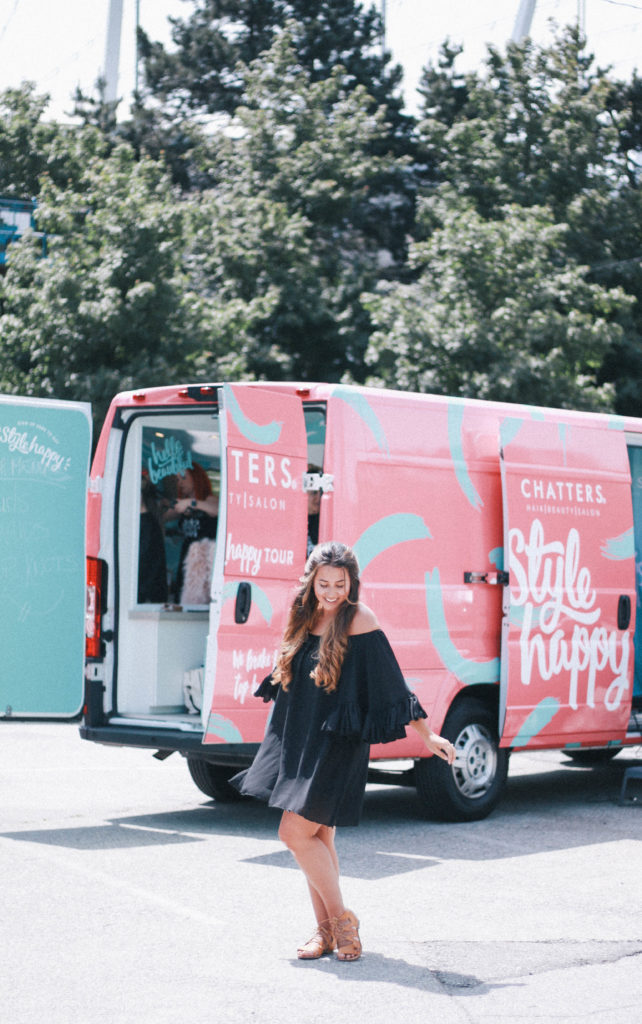 Big thanks to Chatters Salon for partnering with me on this post and for the adorable hairstyle!  It was such a beautiful day and what a treat to get a styling service before work.  You can keep up with their tour updates here!