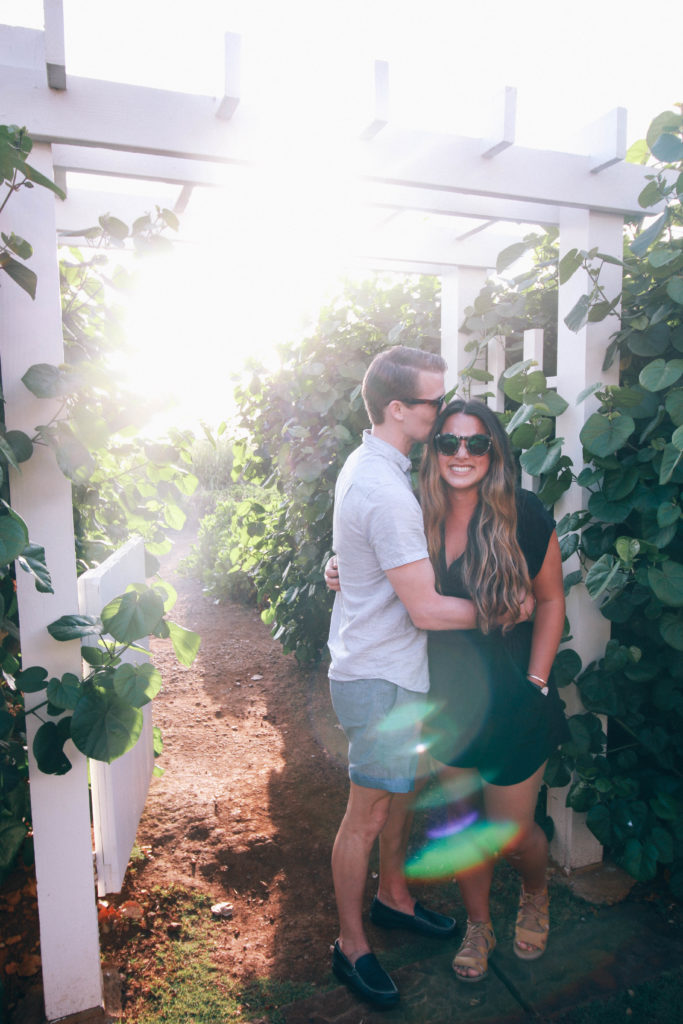 The fact that the only other recent photo I have of Adam and I is a blurry iPhone selfie taken in the windblown back row of a mini van says it all.  Ten years!  I mean, holy smokes.  I don't think I've committed to anything for a decade.
A million moons ago, when I was in 8th grade, I made the tough life decision to quit my piano lessons.  I was feeling bogged down by school, long hours at the dance centre, gymnastics, skating, the yearbook committee, the school play (I performed a really convincing 'Boots' in Newsies. One of my favourite Disney movies, and the film that launched my crush on Christian Bale), volleyball, and those regretful few weeks when I joined the basketball team (until I realized mid-game that I knew nothing about the rules of the game of basketball). High school was also just around the corner and really, did piano up my 'cool factor'?
I had my usual Wednesday afternoon stomach ache on the way to my piano lesson, filled with extra anxiety as I dread having to say out loud that I wouldn't be coming back.  Sitting in front of her on that stiff and squeaky bench, avoiding eye contact and instead fixating on those ivory keys, I finally spat out that I quit piano.  And as if that wasn't terrible enough for a 13 year old, visibly disappointed, my piano teacher then informed me that I'd quit everything ever for my entire life, because "I was a quitter".  Which, at such a young and fragile age, was downright mean (can you tell I'm still not over it?  I'm sure this will all come out to a therapist one day).  I feel like looking her up now to be like HA!  You were wrong Mrs.B, look at this shining example of something I didn't quit for 10 years – wow, go me!
Though, I doubt that it would really be as satisfying as it seems.  Mostly, I apologize to my husband, for using such a momentous occasion to bring up the traumatizing piano quitting story.  It's just that I have complete word vomit lately.  Last week, I met up with someone from a local company I'm collaborating with and though we only spent about 15 minutes together, I managed to ramble for the entire time, confessing unnecessary stories that pertained to the industry and even describe a video I'd watched on Facebook earlier that day.  I keep thinking to myself that I needed to stop talking, but the words kept flowing and I left our interaction wishing to forget it.  Maybe nervous rambling is better than an awkward silence?  Who knows.  I digress.