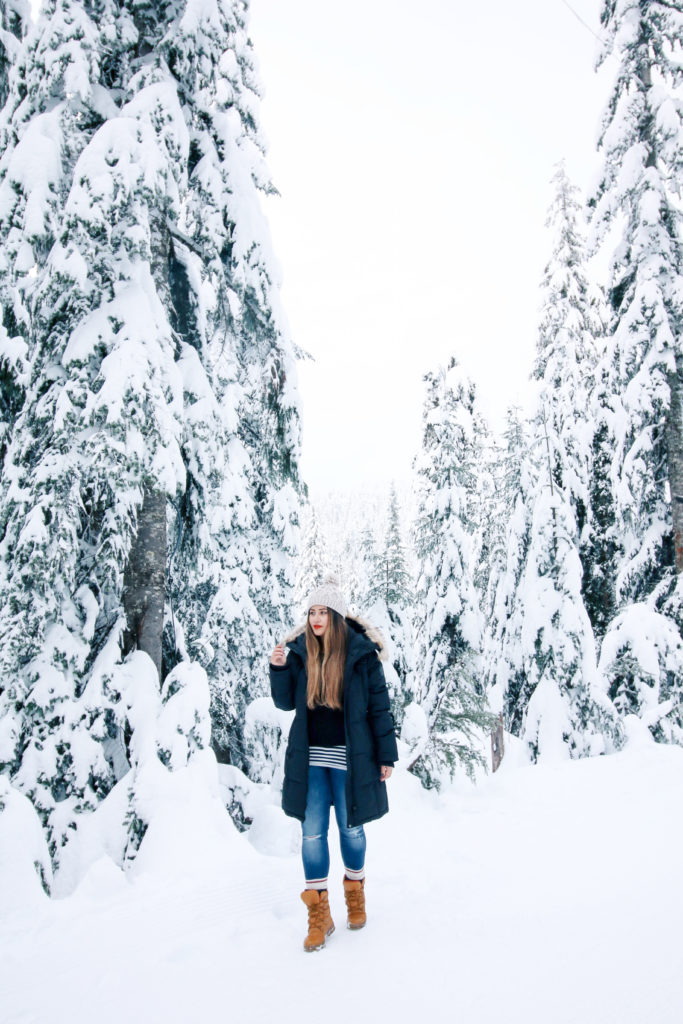 I was in such a panic the morning we were heading up to Grouse for our sunrise adventure.  With a 5:30 AM wake up call, you'd think I would have picked out my outfit the night before, but of course not.  Instead, I was pulling sweaters out of my closet and tossing them onto the bed in frustration.  This seems to happen every year, as we don't normally get a ton of snow here (last time was probably 7 years ago) and my mountain visits are few and far between.  With such a limited timeline, I realized that my go-to way to remain stylish, but warm in the snow is: a really great winter coat, cute practical snow boots, thick denim, and a red lip.  That pop of colour on your lips really makes a statement with that winter wonderland backdrop!  The only thing missing is a scarf, which I happened to forget on this particularly frantic morning, but let's just pretend I remembered one, mmmkay?
SHOP THE LOOK HERE: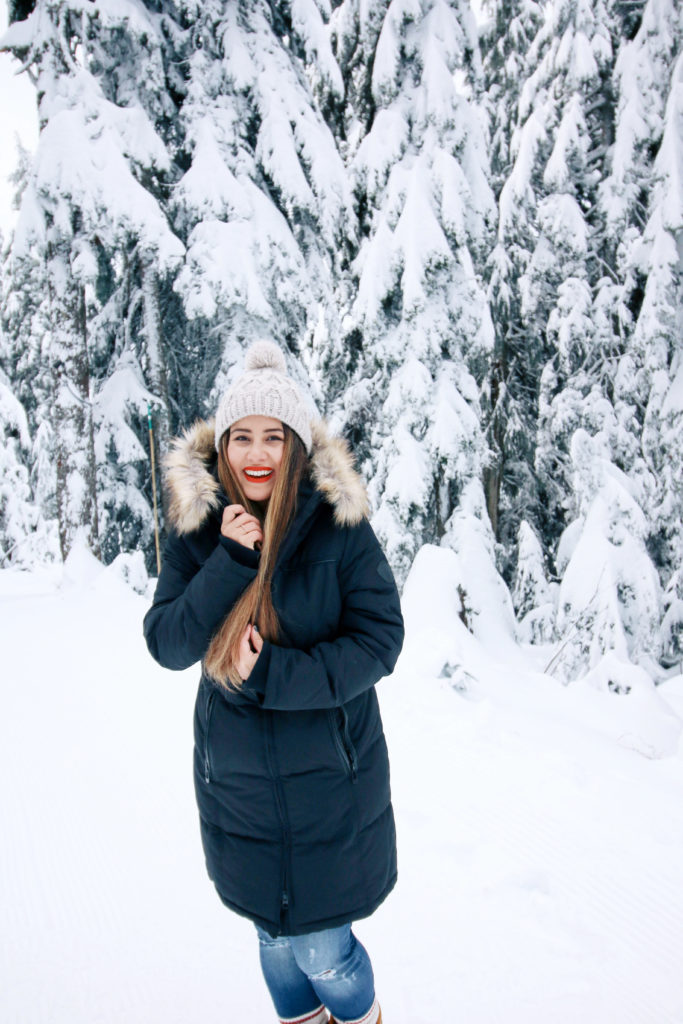 I cannot recommend this Noize jacket enough.  Full disclosure, it was sent to me, but I'm glad they did because otherwise, I never would have known the amazingness that is Noize (ps this isn't sponsored).  In our two months of rain, I wore this jacket EVERY single day.  The material wicks water away and I never even had to carry an umbrella, I'd just wear a baseball cap and throw the oversized hood over my head.  I love that it's faux fur and vegan trim, and that it provides an incredible amount of insulation.  I often just wear a light sweater or long sleeve top underneath and I'm fine in our below freezing temperatures!  It's THE perfect silhouette for a puffy jacket, because I don't feel like a giant marshmallow when I wear it.  And with a $150 price tag, I think it'd make such a great Christmas gift for someone (or yourself lol).  I've been telling all my friends about it because I just can't believe what you get for your money.  It seems crazy!
My other winter staple is these Cougar boots.  I've had them for at least 5 years now and they are comfortable, don't leak, and keep my feet really warm.  As a winter boot, these perform well and have lasted well over the years.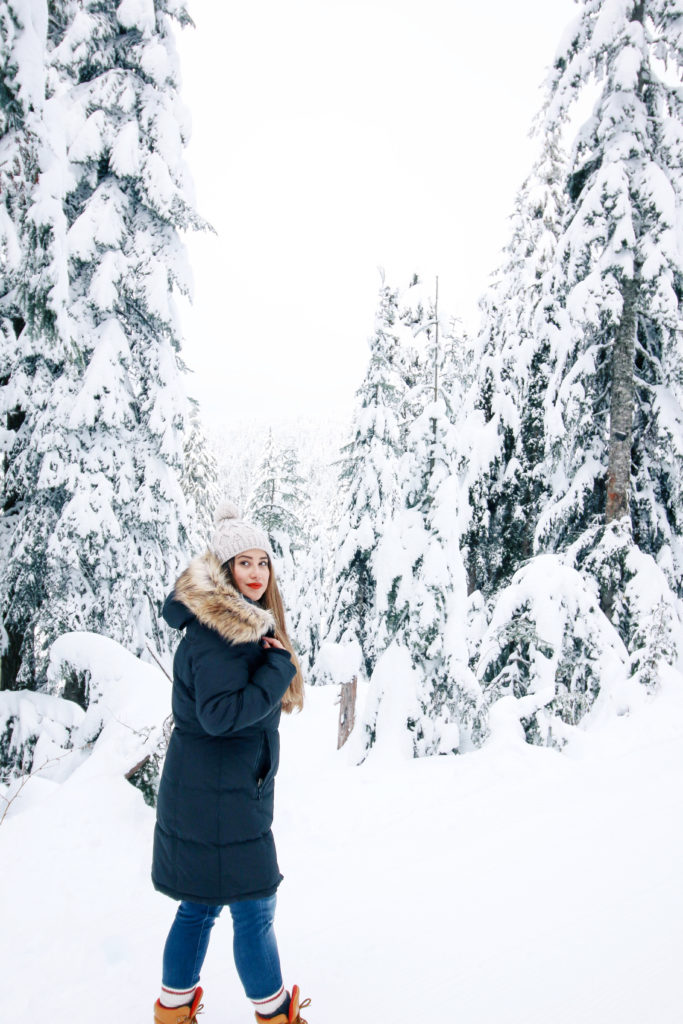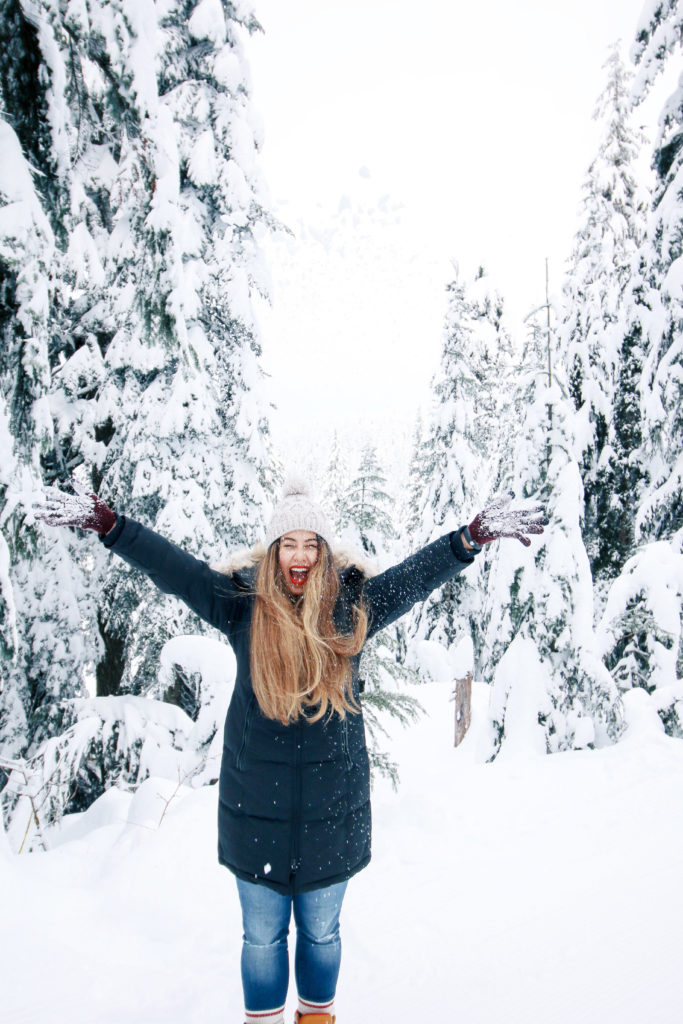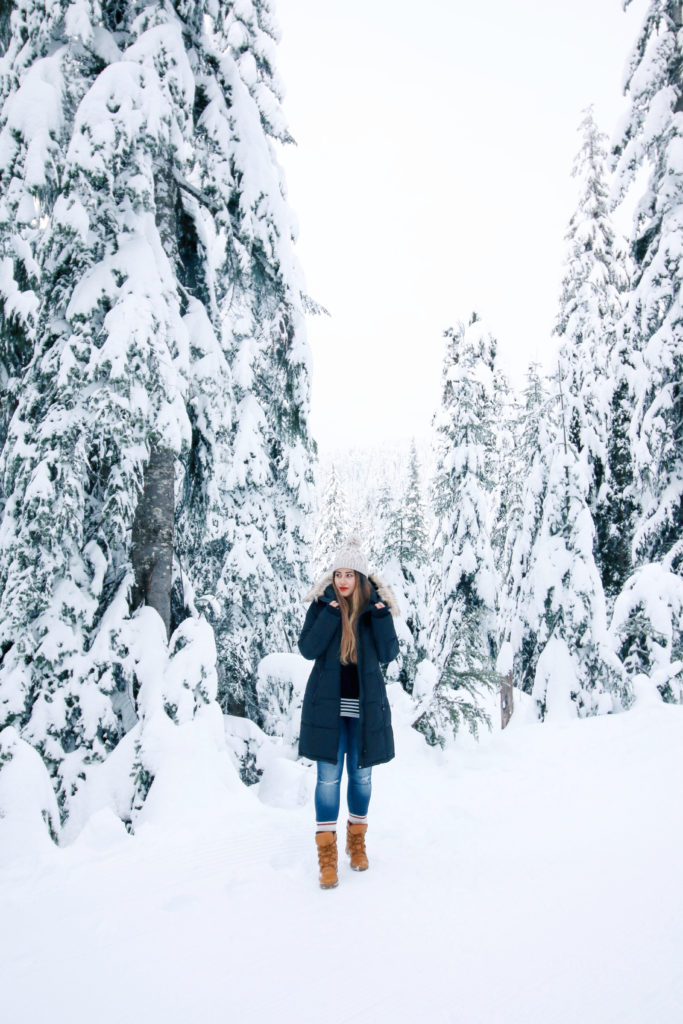 It's definitely about layers in the snow.  I opted for a longer striped long sleeve tee under a black sweater (and where a scarf would have reaaaaally come in handy) which looked great with the pop of lip colour.  The tall cabin socks are comfy and really make sure that no snow gets into your boots.  I'm all about my snow fashions having practical function, ya know?  What do you love to wear to keep warm in the snow?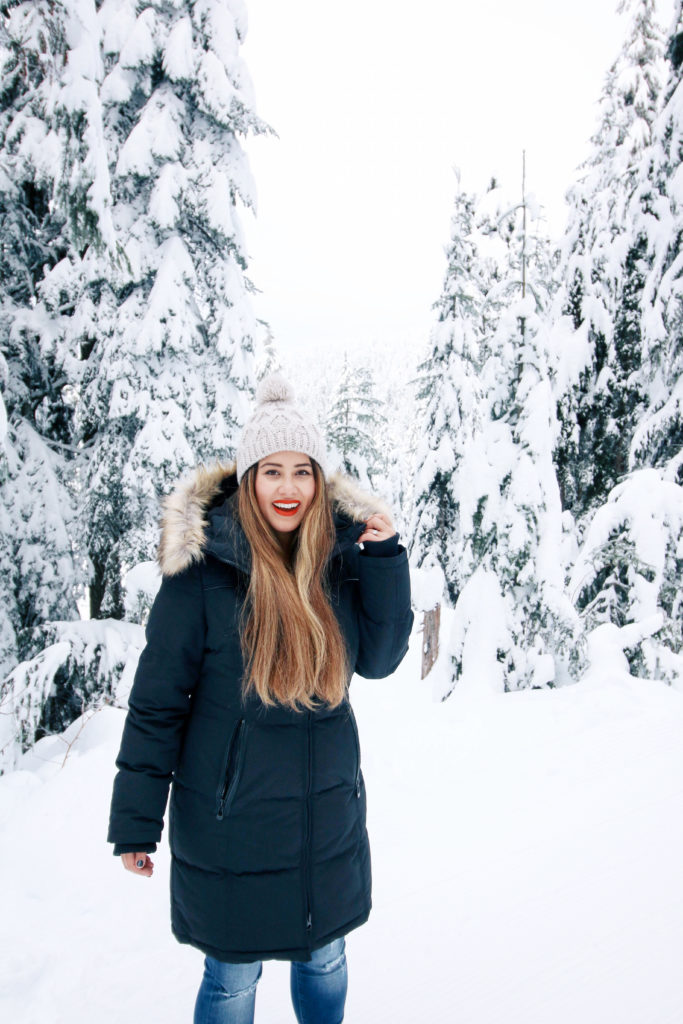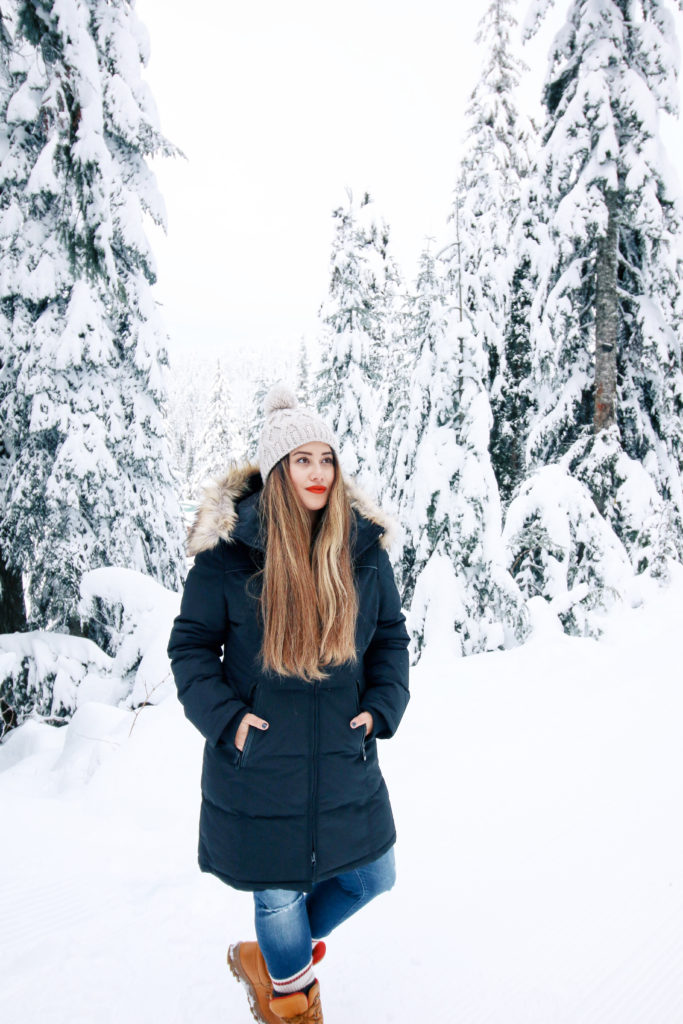 Photos by To Vogue Or Bust
Gail Winter Coat c/o Noize (just $150)
Winter Boots c/o Cougar
Cabin Socks from Roots
Distressed Denim c/o Mavi (they now an online store, so this is the exact pair!!)
Bobble Hat from Target (old, similar here)
'Bang Bang' Matte Lipstick c/o Smashbox
Striped Top from Aritzia (old, similar here)