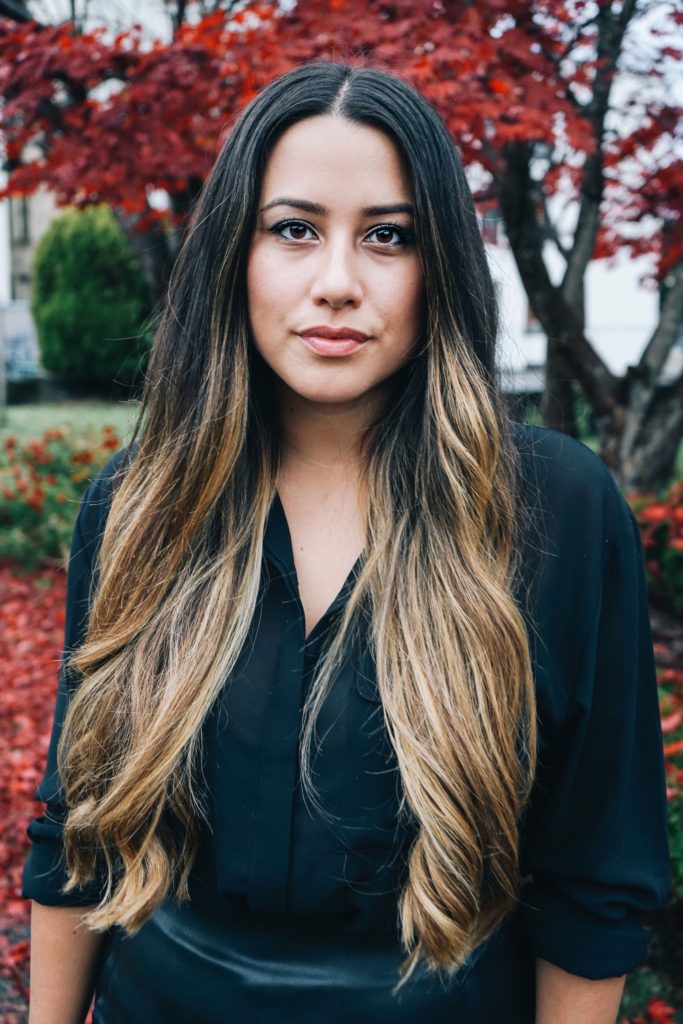 I'm pretty sure it's actually smoky not smokey, but the makeup world doesn't seem to care 🤷🏻‍♀️
I roll my eyes at the guidelines for a smokey eyeshadow for brown eyes, as they always state that purple is the way to go.  As though I'm going to slather various shades of purple eyeshadow on my lids and head out for the night.  I think not!  As stubborn as I am about this, I have to confess something to you.  No matter what shade neutral shadow I apply to my lids, it inevitable turns purple!  Look at my lids!  We put brown and copper colours on my eyes and it all morphed into this silver/purple look.  I mean, I know I'm a rule follower, but for even my skin to follow suit.  I just can't win!
Despite the colour change, it was fun to wear a more dramatic eye than usual to our girl's night at Savio last month.  Melissa came over earlier and we took some photos and did these fun makeup looks.  If you don't know my cousin Melissa, you really should.  We literally talk on the phone multiple times a day, every single day LOL.  She's just getting back into blogging (it was actually Melissa who helped inspire me to originally start this site, so she's legit an OG blogger) and she had a fun idea to do Blogmas.  Which means that she's coming out with a brand new post every day until Christmas!  You should probably go subscribe and follow along, or at least give her an Instagram follow @melissa_cartier.  I know she'd really appreciate it!
MAKEUP
Back to the makeup.  Here are the products we used to create this smokey eye look!
Laura Mercier Foundation Primer | Adds a little extra sparkle, which is a holiday essential.
Laura Mercier Tinted Moisturizer | Even though my skin probably needed the added coverage, I am chicken to go too heavy on skin and eyes at the same time.
Charlotte Tilbury Filmstar Bronze and Glow | I flipping love this bronzer and highlighter combo.  Mine has been smashed to tiny pieces for months and I just carry on with it.  The contour and highlight is natural, yet punchy.
Anastasia Beverly Hills Beauty Express | My go-to for brows, I mix the dark and light shade for a near perfect brow match.
Tarte Amazonian Clay Blush in Paaarty | Went lighter on this to focus on the contour and highlight instead.
Tarte Limited-Edition Treasure Box Collector's Set | For the layered eyeshadow look, we applied the colours bazaar, scenic, tempt, and craft.
L'Oreal Paris Eyeliner | The only way I can achieve a winged liner, no matter how uneven it always is.
Lancome Grandiose Extreme Mascara | So good that I'm almost done this tube of mascara and have asked for a replacement one for Christmas!
NYX Pin-Up Pout in Boundless | A beautiful pinky nude lip shade to add a soft contrast to the dramatic eye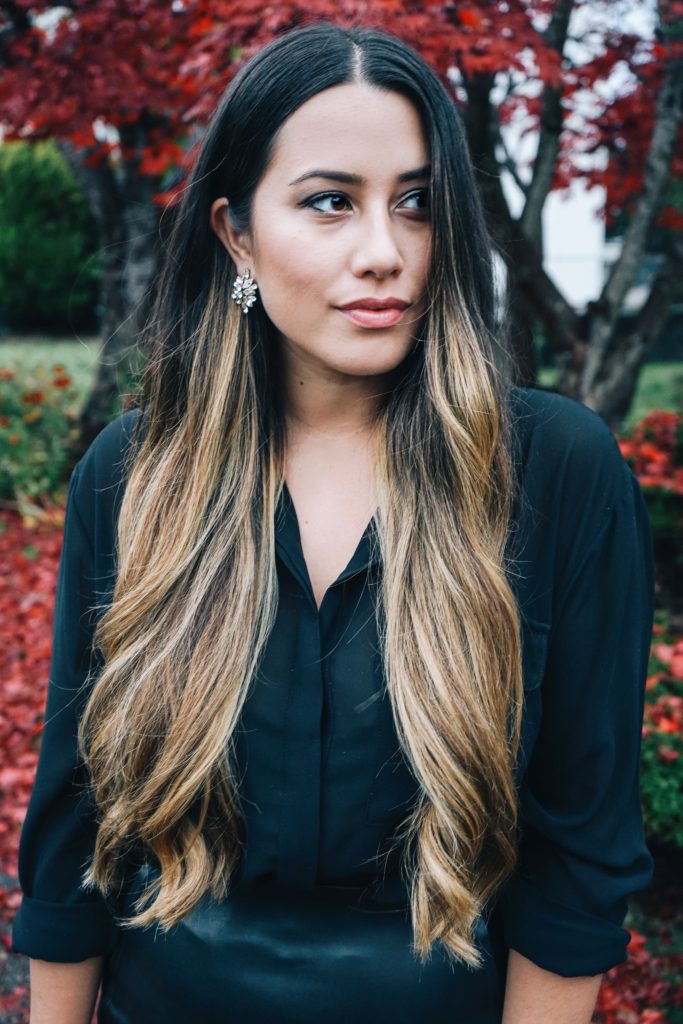 Head on over to Melissa's Blog for details on her smokey eye look.  It's not purple, so there's some variation 🙄