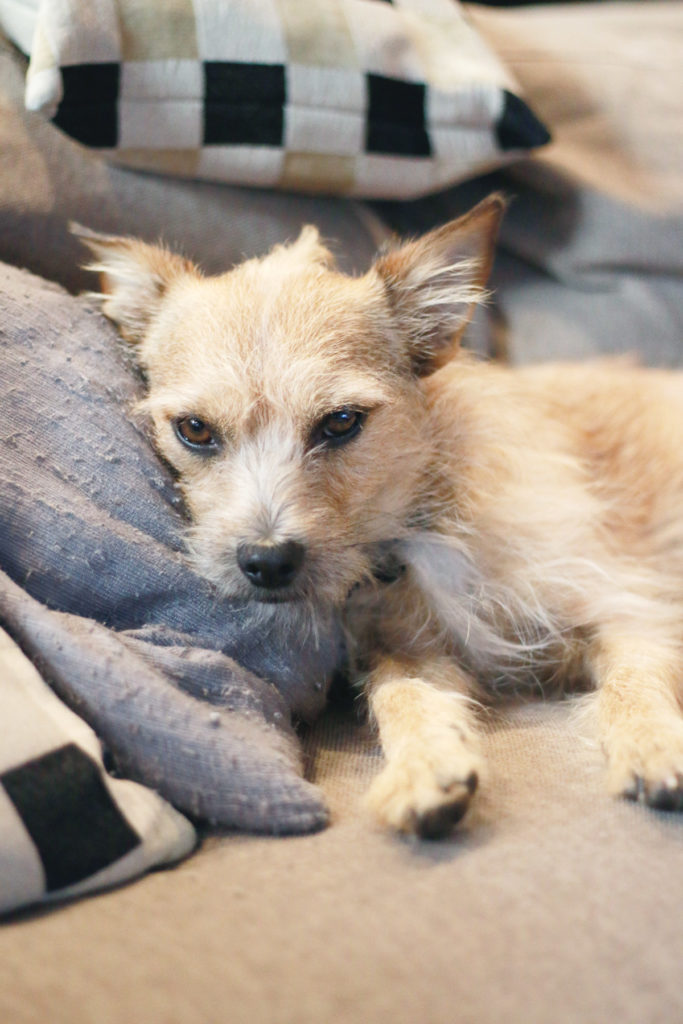 I'm definitely the dreamer in our relationship and Adam is the logical voice of reason.  He's still fun, of course, but I'm always full of crazy ideas and he sometimes has to bring me back to reality.  And at almost 10 years together, I've most definitely tried to convince him that we should get a dog for at least half of that time.  Most notable was the French Bulldog campaign of 2013, which Adam shut down after a few months.  We've always taken our time and been very calculated about big steps in our relationship, so I suppose it all has worked out for the best.  Yes, Adam, you were right…
We've talked very seriously about actually getting a dog in the last 6 months though, as we've been making changes to the apartment and felt that our lifestyle was ready for a pup.  I have been obsessively checking a number of local shelters for 'the one' and was surprised to find out that the dog adoption process is incredibly competitive here.  You'd find a dog that seemed to be SO perfect for you and he/she would already be adopted, or your application would be turned down due to one little thing.  It was just emotionally taxing, but I suppose that's how you weed out those who weren't actually serious about dog adoption.
A few weeks ago, Reginald popped up on my Facebook page.  He was angelically sleeping in the photo and his description sounded like exactly what we'd been looking for.  I carefully filled out the application and sent it off right away.  After they reviewed it, we were, for the first time, moved to the next phase, which was meeting him.  We were just beyond nervous and I'd kind of convinced myself that we probably wouldn't like him because we'd been let down so many times before.  But, as soon as we saw him with his foster mom at the other end of the path, we both knew that he HAD to be the new member of our family.  The perfect size, incredibly chill, but still active, and just a real sweetie.  We scrambled to send applications to strata for approval and crossed our fingers that the wonderful team at CAARE would pick us.  Much to our delight, our lives were changed for the better when they awarded us an adoption trial with Reggie!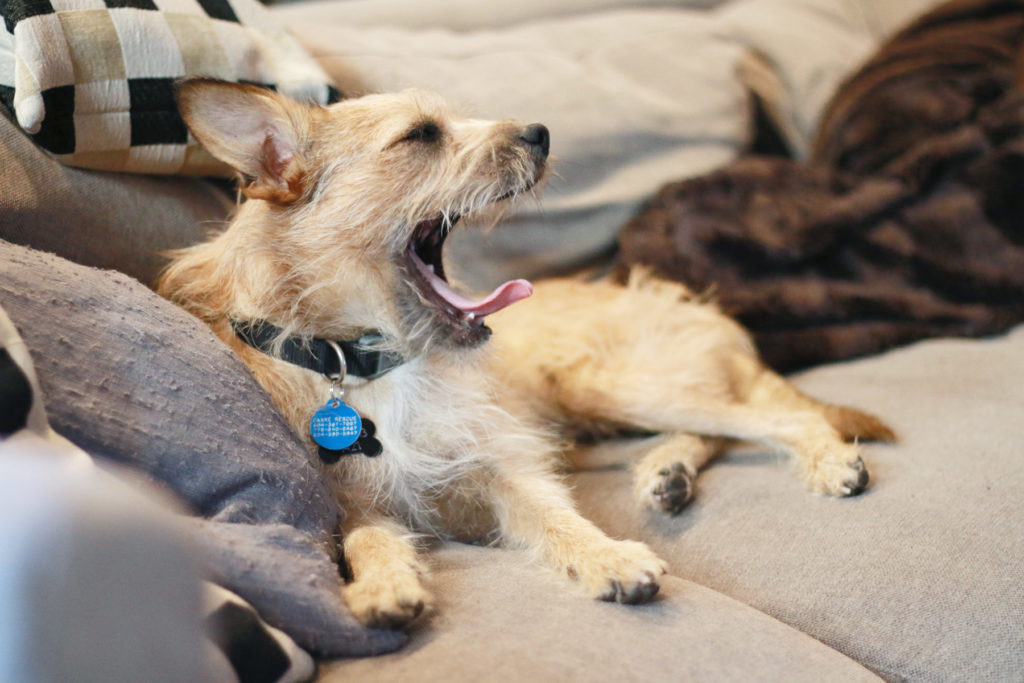 We got him last Monday and the past week has been an absolute whirlwind of emotion.  The stress of the adoption process isn't even comparable to an actual adoption!  Our first 24 hours together, we were all nervous wrecks, I honestly don't think any of us slept that night.  We're only one week into things, but we've definitely made tons of progress already.  Reggie bonds so quickly, we adore how cuddly he is and are so thankful that he loves people.  Dogs are a bit of a different story with him, but we knew there'd be behaviour things to work on!
Getting a new dog is stressful enough, but we also somehow managed to cause what they're calling DogGate 2016 in our building.  It's a long story, but basically there was some misinformation to some people in our building about the dog bylaws, as well as some miscommunication when we sent in our forms and we've just been in the middle of a ton of controversy.  Strata made an official vote last night, and Reggie was awarded the right to stay, thank goodness!  The overwhelming change with the addition of a new dog in the household, coupled with the uncertainty and tension in our building, I've had enough meltdowns this past week to last the rest of the year.
As of this morning, Adam and I are so excited to continue our new life with Reggie.  He's already such a bright light in our world and we're so thankful to CAARE Rescue, Tracy his foster mama, and to our strata for giving us this tiny scruffy gift!  I'd recorded some video the day we adopted him and intended it to be just for us, but I posted the VLOG below if you're interested.  And if ANY of you have any advice about dog adoption or specifically terrier mixes, we're all ears!  Adoption is so different from new puppies, and both Adam and I grew up with Golden Retrievers, so, it's all a big adjustment and we're very open to a little help!