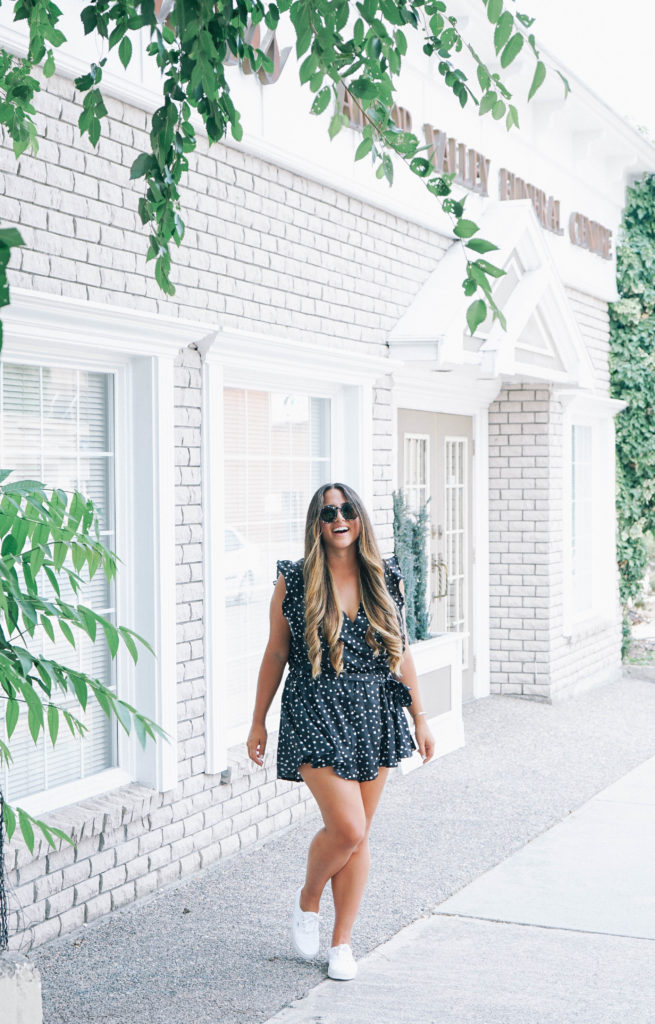 Life is in cosmic chaos ✨
Anyone else feeling like Mercury Retrograde is out of control right now?  I don't know if it was the combination with the eclipse or what, but this madness needs to end soon.  From a tragedy, to communication breakdowns, emotional outbursts, scheduling mixups, and my phone suddenly being on the fritz at random, everything is just…off.  I think we still have one more week of this round of mercury retrograde, so let's just hope it's not as powerful as the first half.  Don't know if our household would be able to handle it!
What this means, is that it was only fitting that this is when I'd first rock my Seeing Stars Playsuit from MACCS!  How cute is that star pattern and those shoulder ruffles?  Love how comfy and fun this little number is.  If you're curious, it's true to size.  I'm wearing a large, and did add a snap closure to the front in order to comfortable contain everything (just a personal preference).  This playsuit is the perfect piece to wear into September with a hat, denim jacket, and black booties.  Ahh, cannot wait for fall!
Speaking of which, I've been doing quite the fall style haul and thinking it needs to be made into a post and video!  Are there any stores in particular you'd love to see items from?  I went a bit mad in Zara the other day, and also have some goodies from Gentle Fawn, but more could be added for sure.  Let me know in the comments below if there's something you'd like to see in terms of fall trends/styling, or a store you've got a massive wishlist at.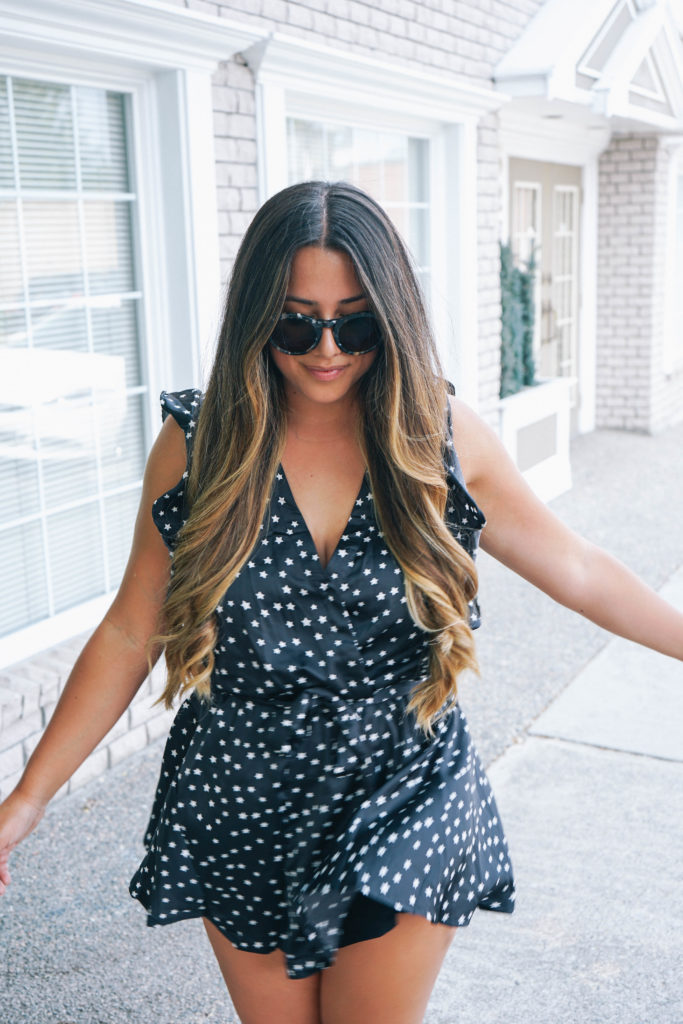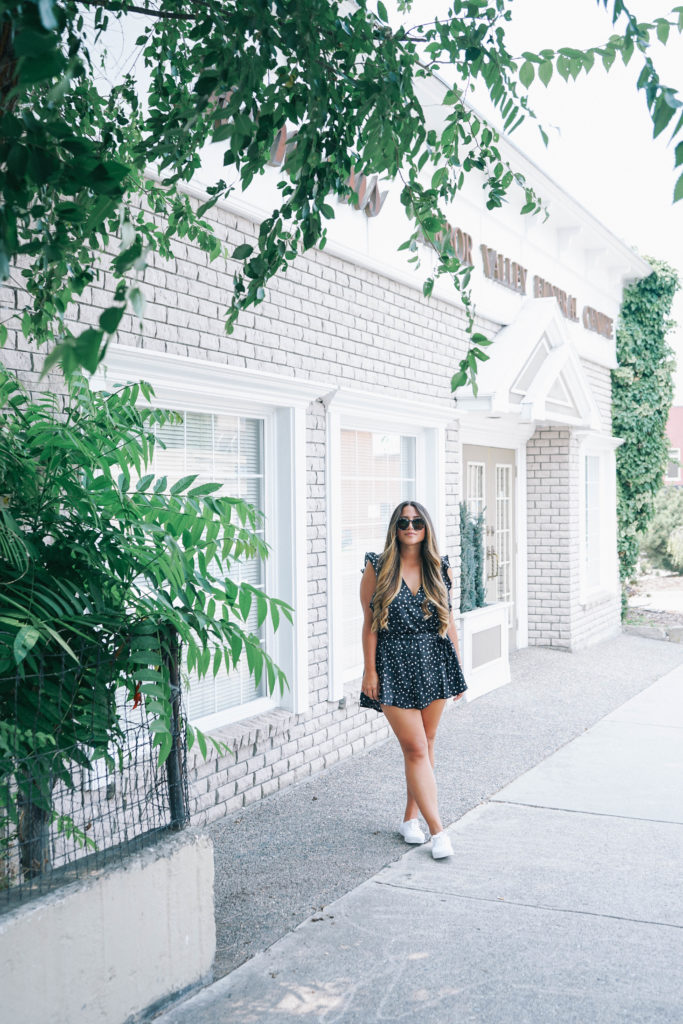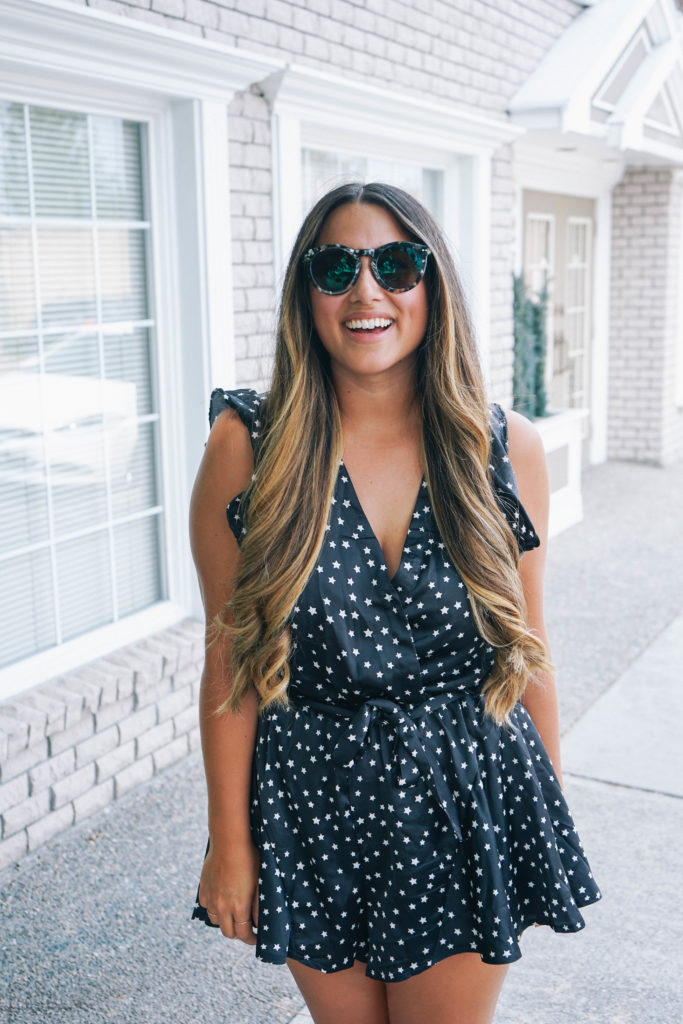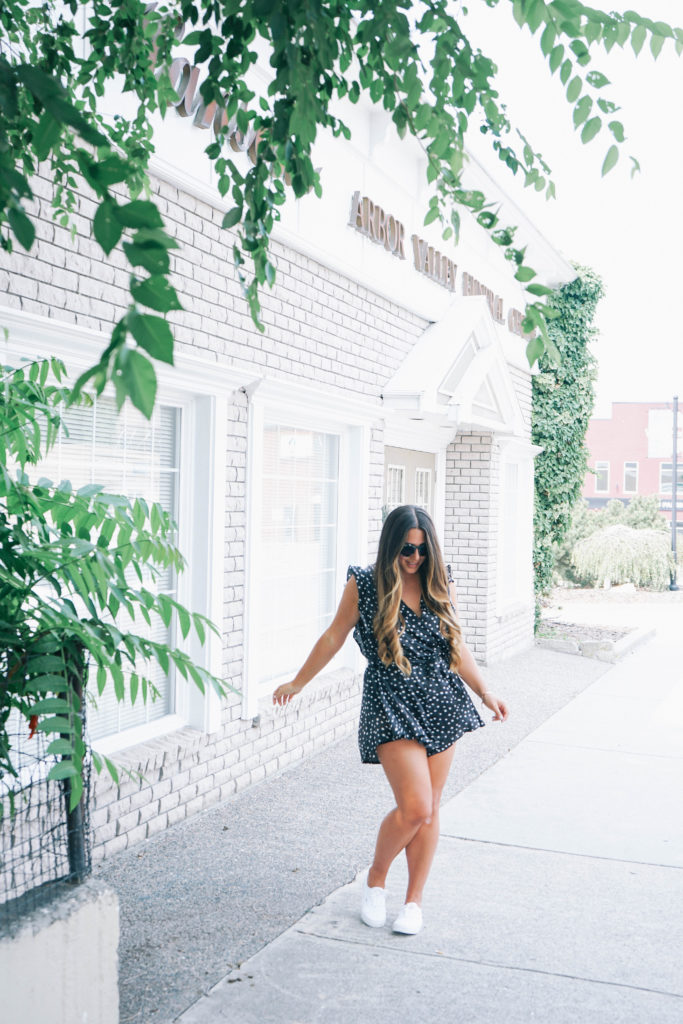 Black Playsuit with Stars c/o MACCS The Label
White Classic Vans from Little Burgundy
Rose Gold Monica Vinader Bracelet c/o Nordstrom