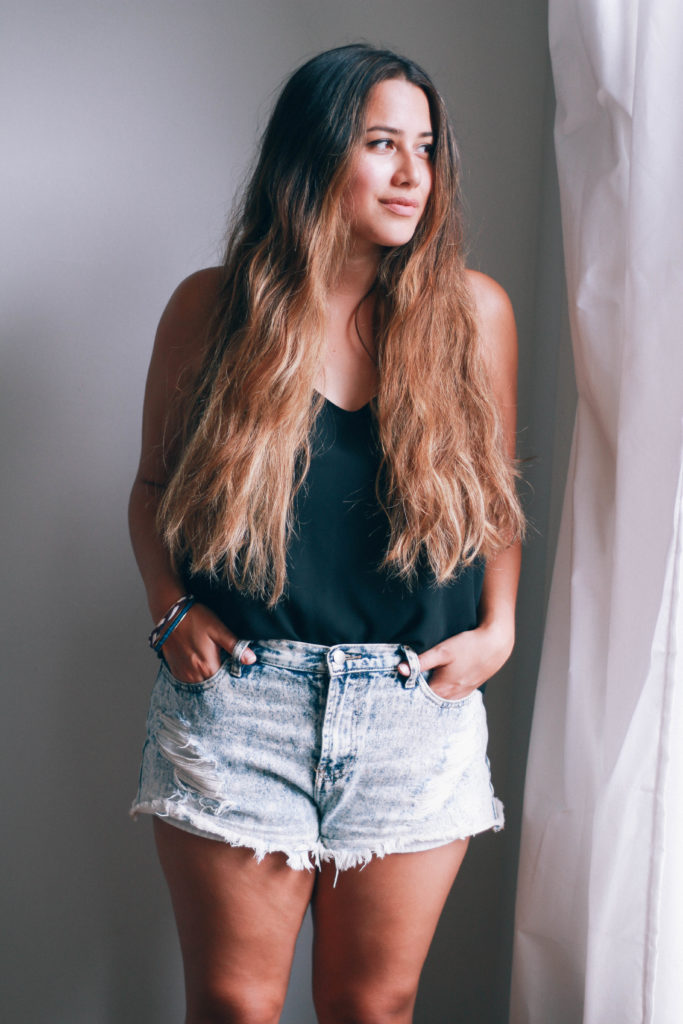 This post is in partnership with Goody.  They're the best, you should definitely keep reading.
I absolutely love leaving my hair mermaid long in the summertime, but that does mean compromise when it comes to styling.  It's too hot and often windy to just leave it down.  Plus, I am rather lazy and just end up air drying it instead of heat styling in these warmer months.  But, it's also silly to just keep throwing it up into a ponytail or messy bun every day.  What's the point of keeping long hair then, right?  I'm really excited that my second post with Goody brought some really great hair accessories into my life.
See below for my top Goody summer hair accessories that are SO easy to use and won't break the bank!  There's also a video tutorial and info about an upcoming Goody giveaway.
Confession.  I had never tried a fishtail braid until using this kit.  Now, as you can see from the finished product, this is more of a regular braid than a fishtail, BUT we can all agree that this beaded accessory is hashtag super cute.  The kit comes with small clear elastics and bobby pins, as well as the beaded elastic braid thingy (that's the official name).  At first glance, I felt slightly intimidated by this braided style, but then I watched a really helpful YouTube tutorial and it was such a breeze!  Love the look and I can't wait to rock this style at the beach or with a boho chic outfit.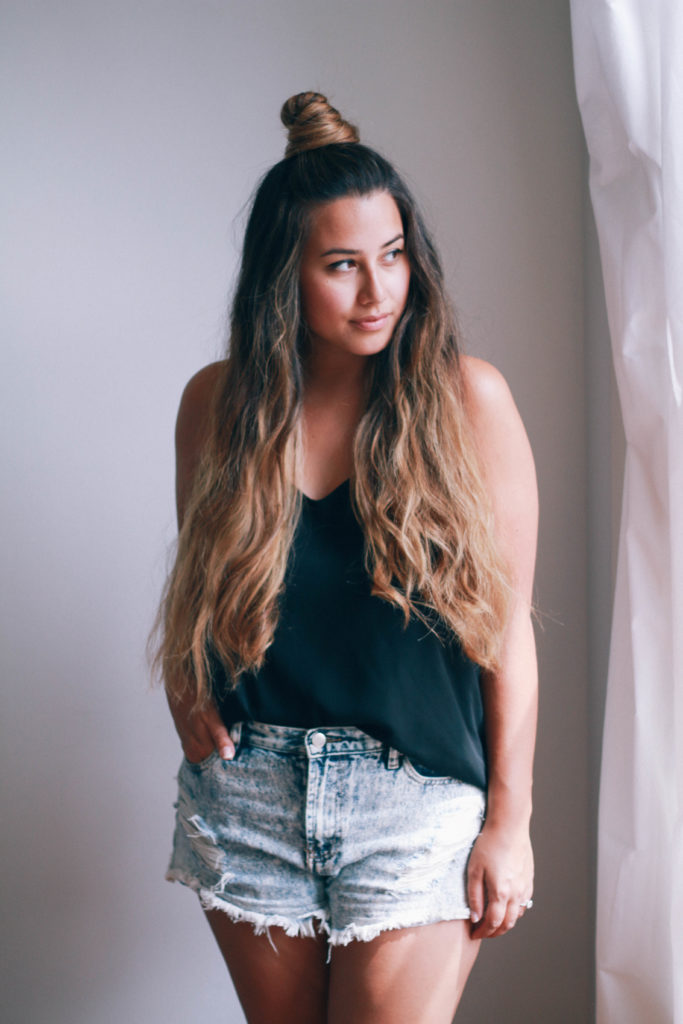 It'a no secret that I am obsessed with the Goody Simple Styles Spin Pins.  With such long hair right now, a half or full bun with these spin pins is my go to, especially on those hot days.  This is such a user friendly and necessary hair tool, be sure to scroll to the bottom of the post to see how to they work!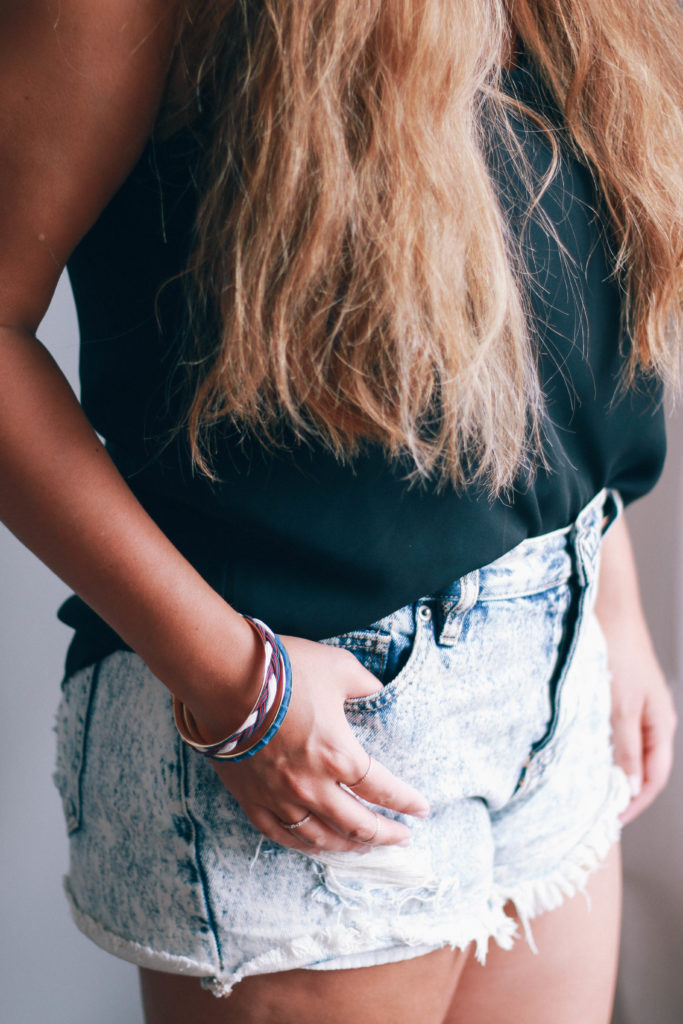 I stopped wearing hair elastics on my wrist a few years ago because they really started to dig into me and to be honest, kind of ruin the look of some outfits.  This has really proven to be tough, as there are now instead hair elastics everywhere in our apartment and in every purse and tote bag that I own.  Goody has a genius solution to this dilemma, which are these fun hair tie bracelets.  They're a bangle type arm candy that a hair tie perfectly fits into!  That way, you can still look put together and not cut off arm circulation.  I highly recommend these, especially at this time of year!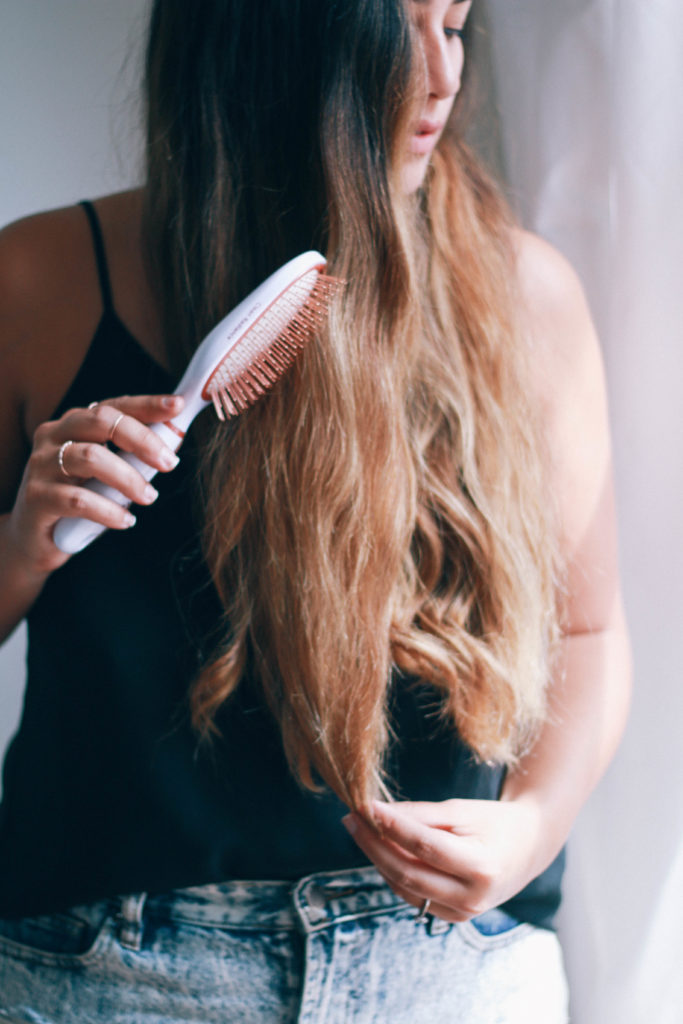 I try to minimize my heat styling in the summertime, which means air drying this wild, wavy mane.  This requires a pretty heavy duty paddle brush, as the knots tend to build up with unkept beach waves.   The best part?  This brush is in an Instagram friendly copper and white combo!
Want to see these awesome Goody hair accessories in action?  Watch the video below: