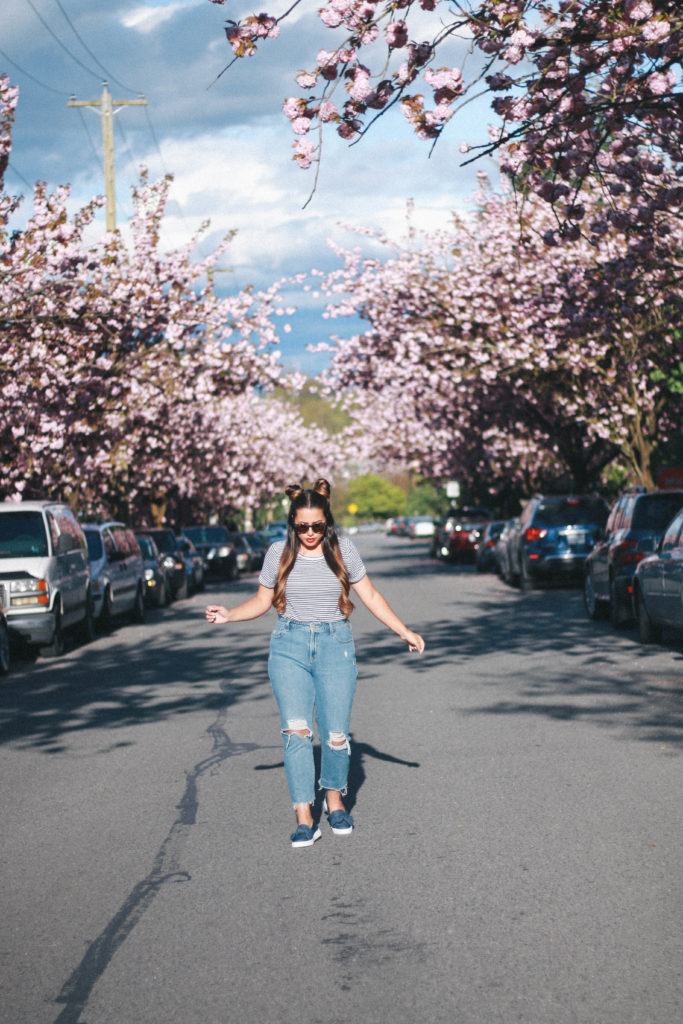 Within my everyday fashion, I love to add a little something to each look that stands out, even if it's just slightly.  A piece that's kind of different, a pop of colour, or a conversation starter. This is why the most unique clothing items in my closet are also my most treasured, why my boldest shoes are my most cared for, and why I've rocked giant prescription glasses for the last few years.  These fun pieces feel like "me" and the basis of my personal style.  Why is it then, that I ALWAYS play it safe when it comes to my hair?
It's beyond exciting to finally share that I'm partnering with my favourite brand of hair accessories, Goody!  My relationship with Goody has been a lifelong one, really, especially as a dancer and then a dance teacher.  I cannot even tell you how many brushes, elastics, and bobby pins I've gone through in my lifetime – and they were always Goody.
This collaboration began with an introduction to their Simple Styles Kits.  A line of easy to achieve hairstyles, packaged in adorable little boxes with the tools and instructions needed to achieve the look.  The moment I unboxed the first Simple Styles Kit, I realized that I never really take the time to experiment with hairstyles unless my hair is a few days old and getting on the greasy side.  Which, is beyond silly, especially when I put the effort in keeping such long and play-worthy locks.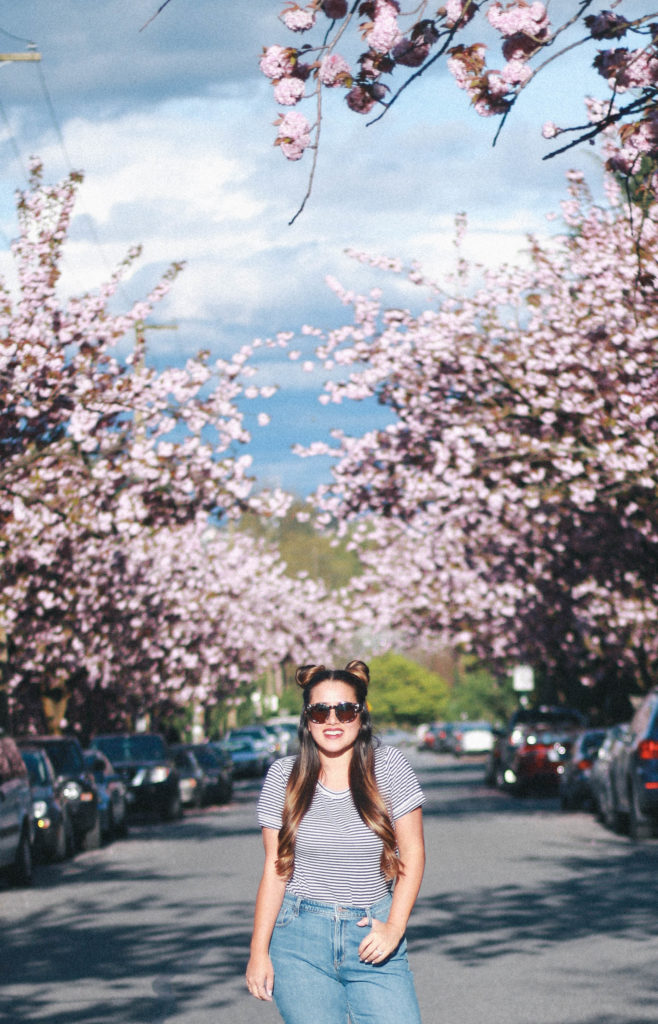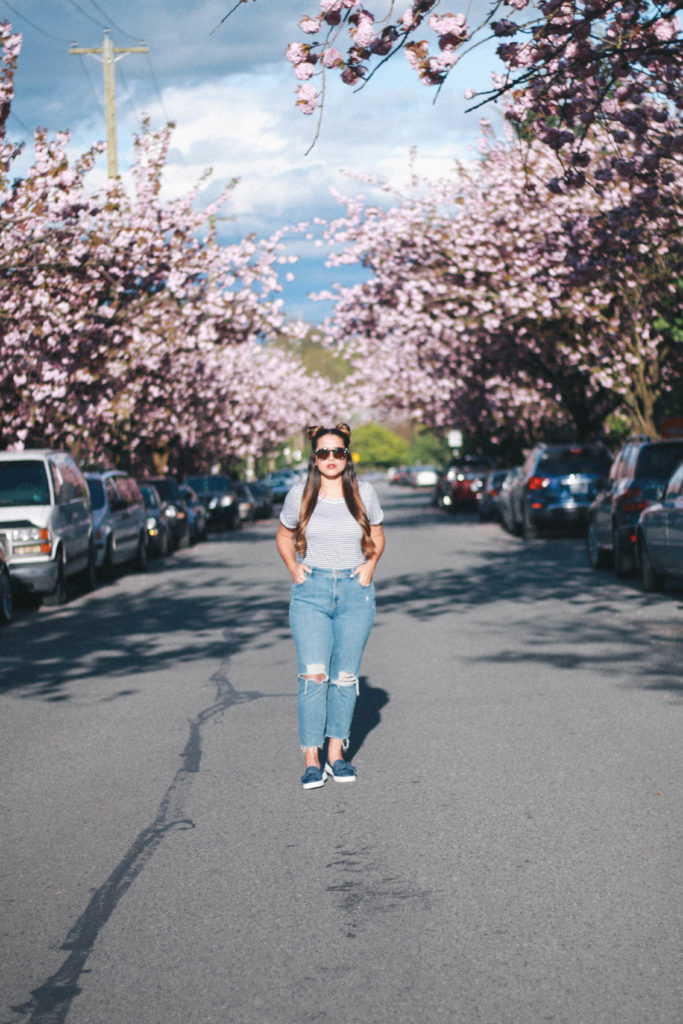 Beyond this hair epiphany, the Goody Simple Styles Kit brought Spin Pins into my life and I'll never be the same.  Throwing my long hair into a bun was okay before, but these coiled pins secure the bun without the need of a hair elastic (plus a hairnet and a million bobby pins, if we're referencing my ballet years).  This led me to finally give the ever so fun space buns a try and for me to get the 90's hit Space Jam stuck in my head for days on end. I really think they took this casual look to the next level and added a really fun and trendy element!
These half-up space buns were incredibly simple to style, I've outlined the steps below:
HOW TO: SIMPLE STYLES SPACE BUNS
Part hair in the middle (works well with curled, straight, or wavy hair)
Section off one side of the hair (I started just above my ears) and secure into a ponytail with an elastic
Follow step two on the other side, doing your best to mirror the other pony tail
Twist the ponytail around into a bun (this might take a few attempts to achieve the desired bun shape) and secure the end with a Spin Pin
Depending on the thickness of your hair, add as many bobby pins as you need to ensure the bun is intact (my one space bun deflated a little, as I didn't put enough pins on that side)
Repeat steps four and five on the other side, again trying your best to make sure they look similar
Et voila, you have SPACE BUNS!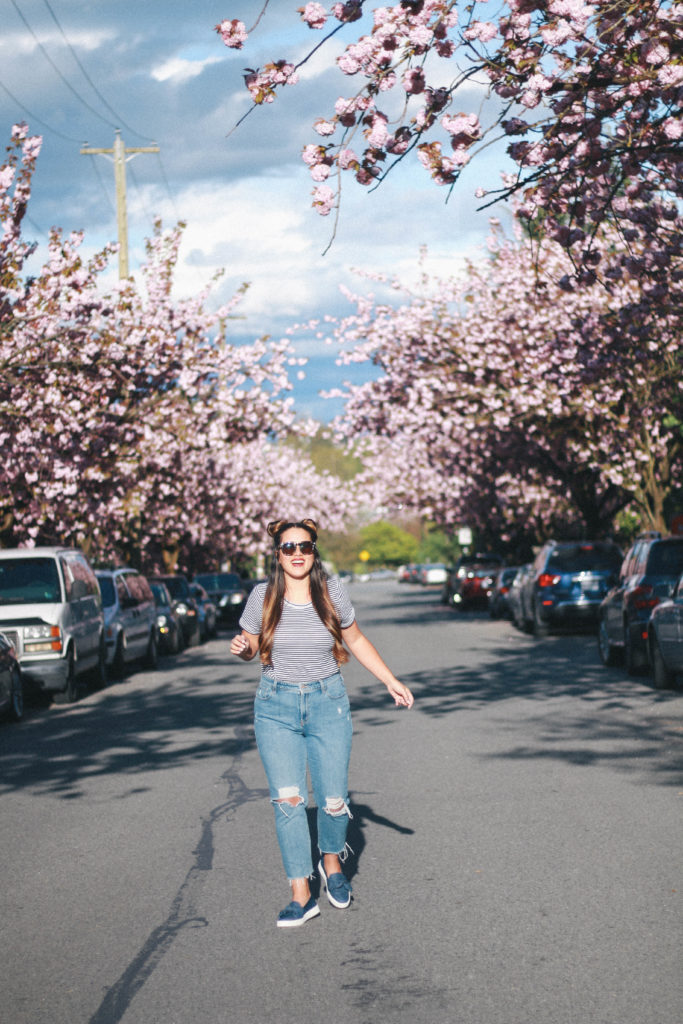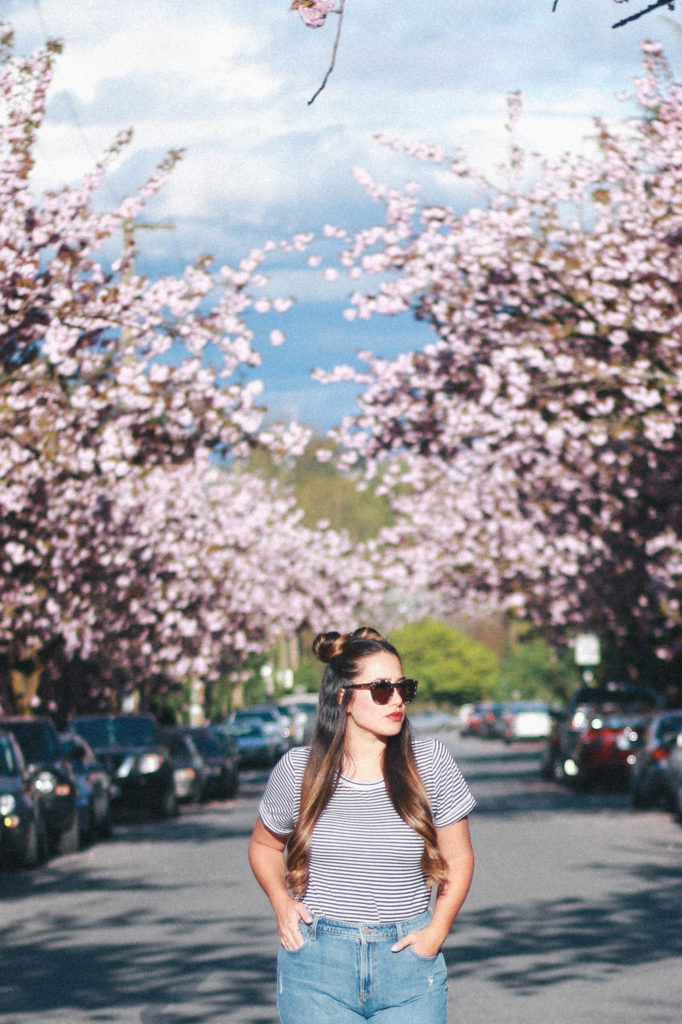 Thank you to Goody for partnering with me on this post. Stay tuned for more hair ideas and even an awesome giveaway coming your way soon!