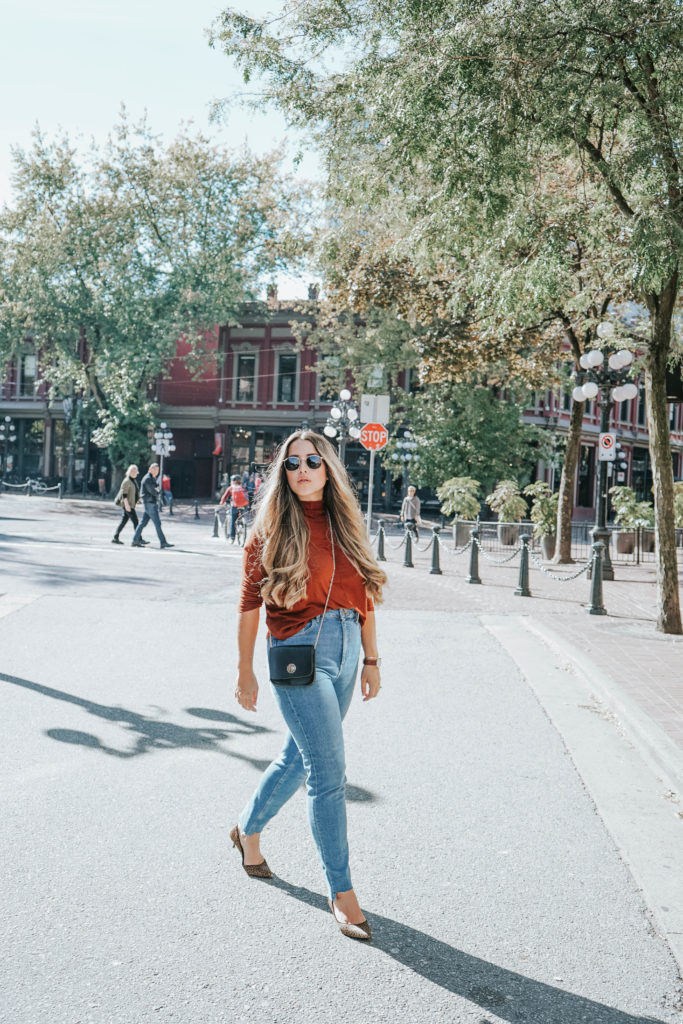 I bought jeans online and lived to tell the tale.
Pairs of the Farleigh Mom Jeans have been on my ASOS wishlist for months.  I first saw them on Sydney and they suit her so well, I felt like I might have to have them as well.  Our vast difference is size was a deterrent, but I did some research online and decided to finally put them in the cart and checked the hell out.  We all know I love a good mom jean!
I do like the jeans.  They're tight in a breathable, but sucks-everything-in kind of way.  They especially hug the behind and lift in all the right places.  The wash is great, the high waist is exactly how I like it and despite my indecisiveness when it came to size (I am anywhere from a 29-31 depending on the denim), the 30×32 seem like the right choice.  The quality is a bit of a disappointment.  At $65, they don't seem to break the bank, but I was slammed with customs charges on this entire order and basically could have got another pair of jeans for the amount of extra money I paid.  Look at the knees, they're completely bagged out after just two wears!
Even at that original price, these jeans also arrived with a snag on the back that literally seem like they will inevitably just split on me one day.  Which, is like denim Russian roulette.  I kind of like the slight danger of it all, but don't actually want to have to deal with the embarrassment that comes along with completely splitting your pants across the derriere.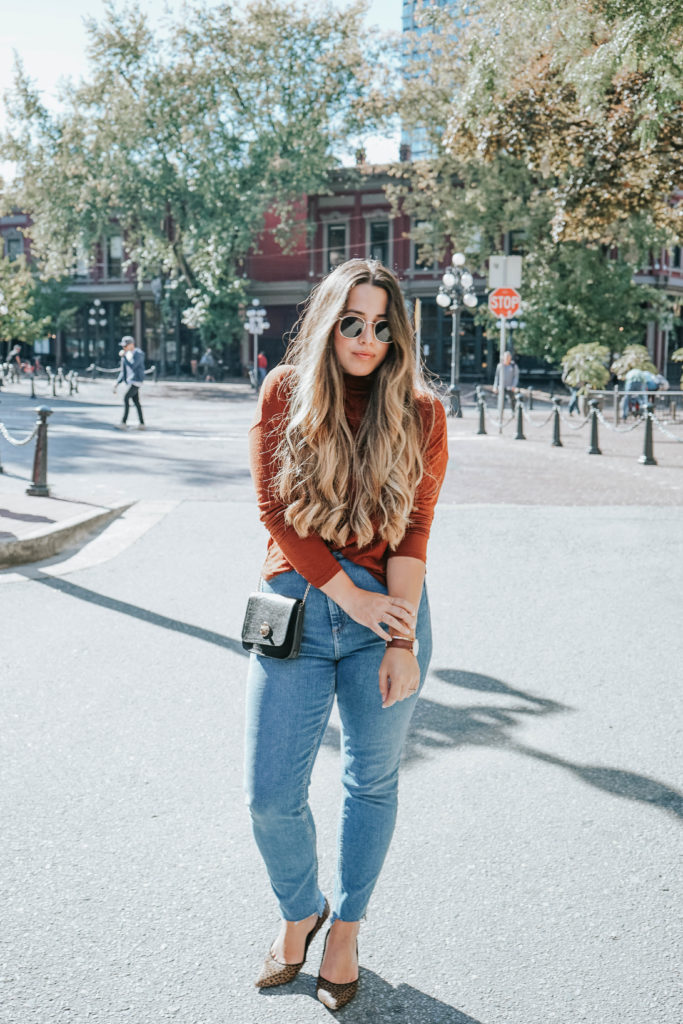 I also, for some strange reason, went with this raw edge mullet look. It's definitely not my proudest choice.  The party in the back just hits me too low and I feel like my poor little ankles are just overshadowed by an awkwardly placed strip of denim.  I'm apparently too short for this style (should have done the 30 length, at least).  That was all on me, but I still had to mention it because I don't want you to make the same mistake I did!
So, this review is a bit mixed.  You need to know that the quality from ASOS is always staggering and if you live in Canada, you might get hit with additional duty charges.  The Farleigh Skinny Mom Jeans still aren't a hard pass, though.  They fit true to size, at least in this particular wash, are flattering, relatively comfortable, and really do achieve that 90's mom jean look.  I would maybe give the Farleigh another try in a different hem, perhaps with some distressing and a darker wash.  Oh God, was this even helpful?  Why did I even write this conflicting post? LOL.
Have you ever ordered jeans online?  What was your experience like?
This high neck Aritzia LUSSAC t-shirt, however, was a great investment. No regrets.  I saw Samantha wearing it the other day and love how she styled it.  She rocks it as a fitted top and tucked it into a skirt. Such a cool take on the same top!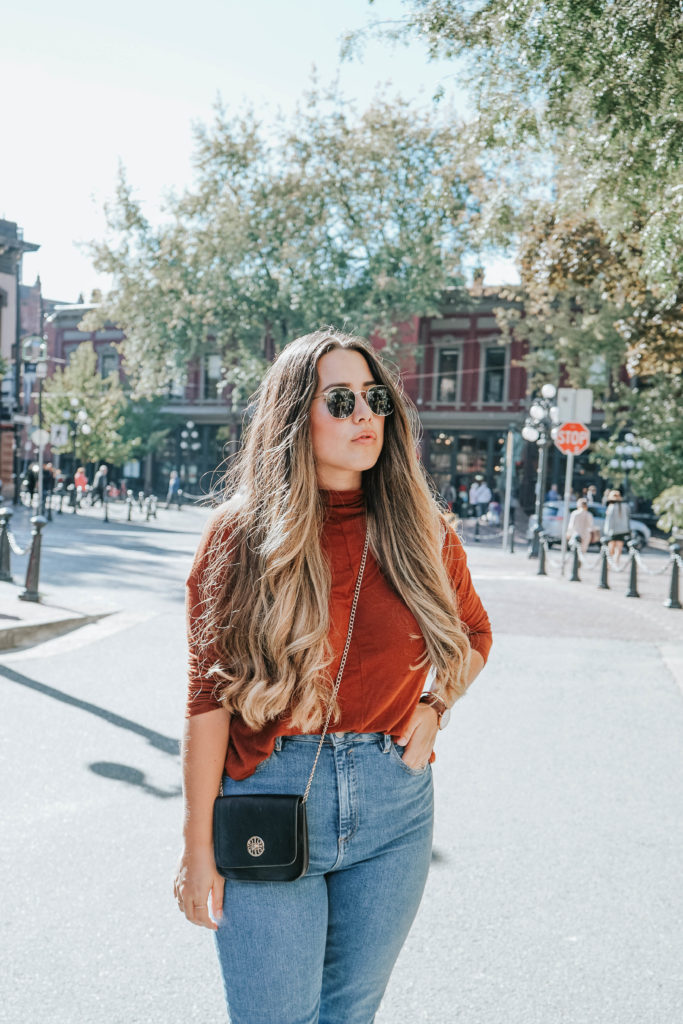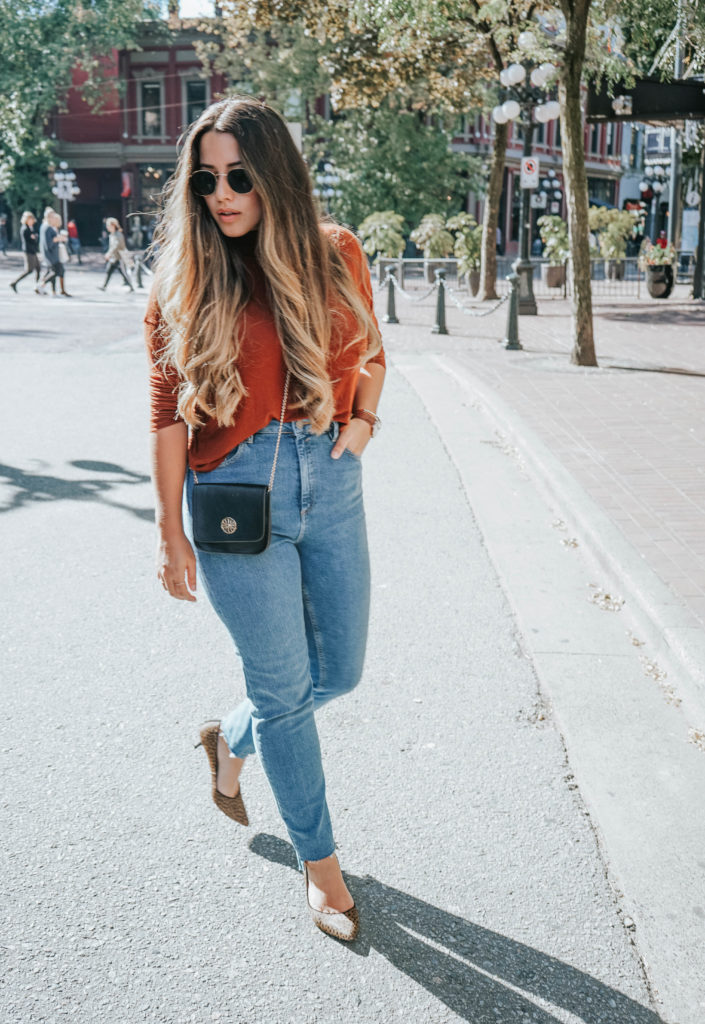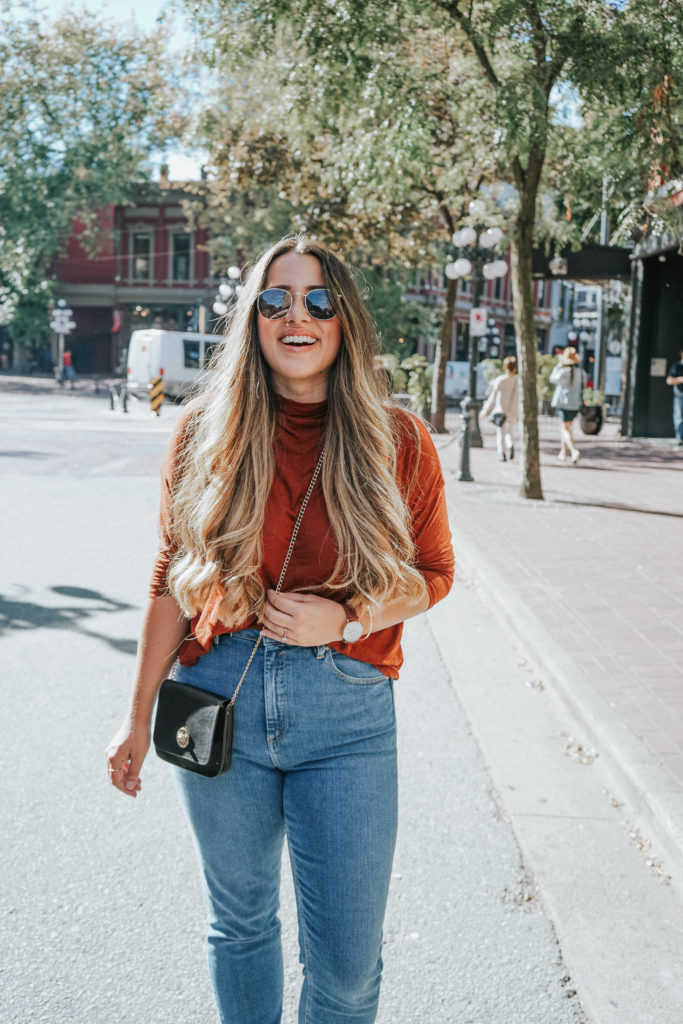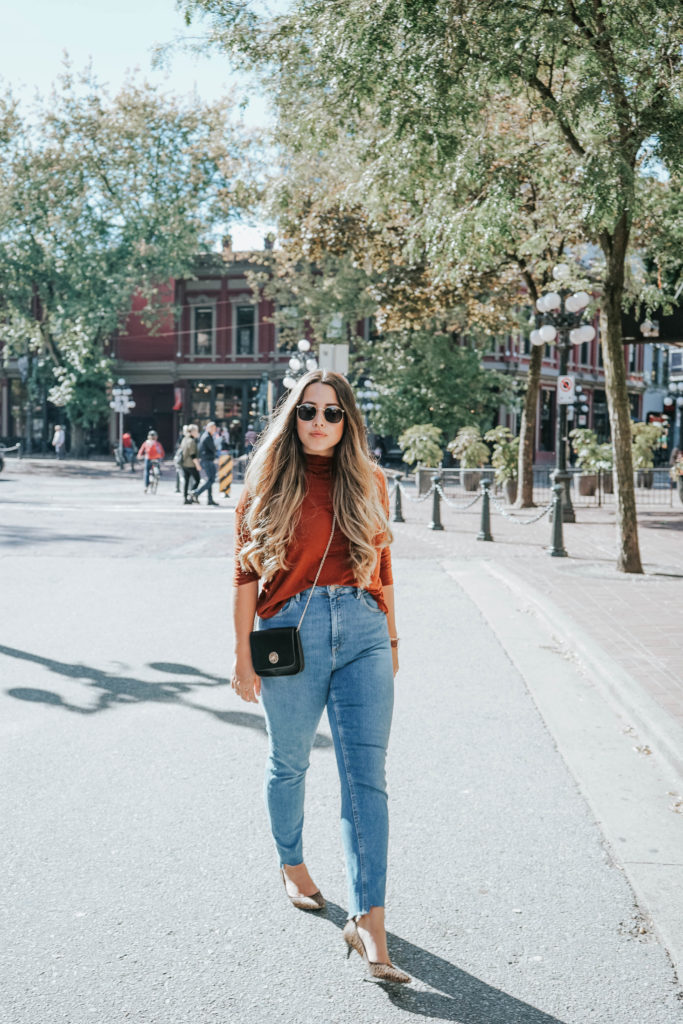 *NEW* High Waist Skinny 'Farleigh' Mom Jeans from ASOS
*NEW* Wilfred LUSSAC T-Shirt from Aritzia | Similar-ish here
Prescription 'Harrison' Sunglasses c/o Bailey Nelson | These are the gold frames with grey lens
Pointed Toe Flex Pump c/o Le Chateau | Similar here and here
Classic Durham Watch c/o Daniel Wellington
Monica Vinader Fiji Chain Bracelet c/o Nordstrom
Gold Chain Cross Body Mini Bag c/o Le Chateau | Older, similar here