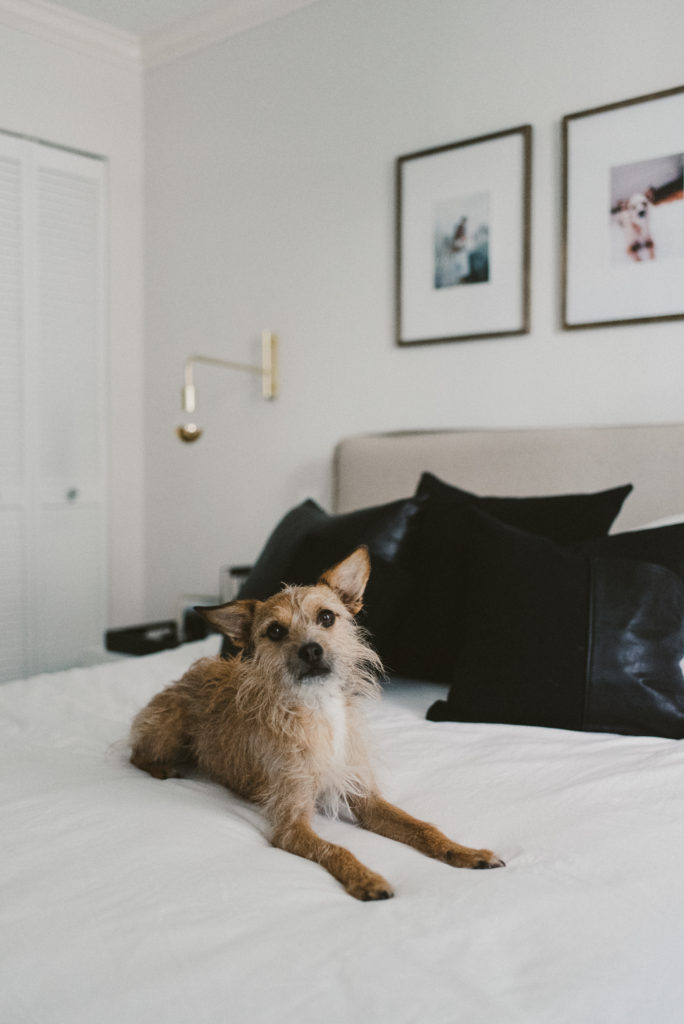 Amanda Hamilton Design has changed our lives!
Adam and I had floated the idea of redecorating our bedroom around for a while.  Actually, years, if I'm being honest.  We truly hated the only room in our 700 square foot apartment, which meant that we didn't like spending time in half our place.  The opportunity to work with Vancouver based Jamie from Amanda Hamilton Interior Design came up and we jumped.  It was time to finally spend the time and money to renovate our bedroom.
The biggest take away from working with interior designers, is that it NEVER would have happened without Jamie and Amanda.  Their professional design concept and guidance was that support we needed to make all the big decisions.  I learned so much throughout this process and have such an appreciation for what they do.
Remember what our bedroom looked like before?  It was a disaster.  We had oversized and mismatched furniture.  I had WAY too much stuff.  We weren't utilizing any natural light or getting maximum square footage out of the room.  It felt cramped and functioned poorly.  And in terms of changes, we really didn't even know where to start. Thanks to Jamie and Amanda's vision, it's a completely different room and I am SO excited for you to finally see it!  I have a million more posts about our bedroom makeover coming up, including a full room tour, details on each piece, how I changed to an open concept closet, etc. so hope you're cool with that!  Scroll down to see our updated room and there's a giveaway at the bottom!
Also, huge shoutout to the talented Meghan Bustard for taking these beautiful photos.  Hope you love it as much as we do!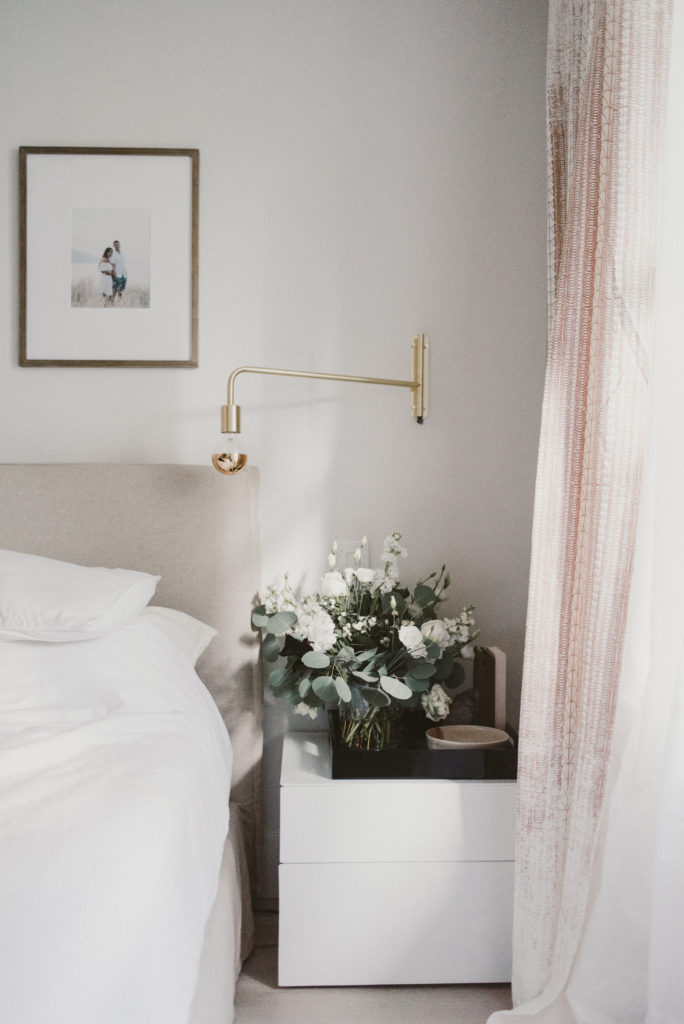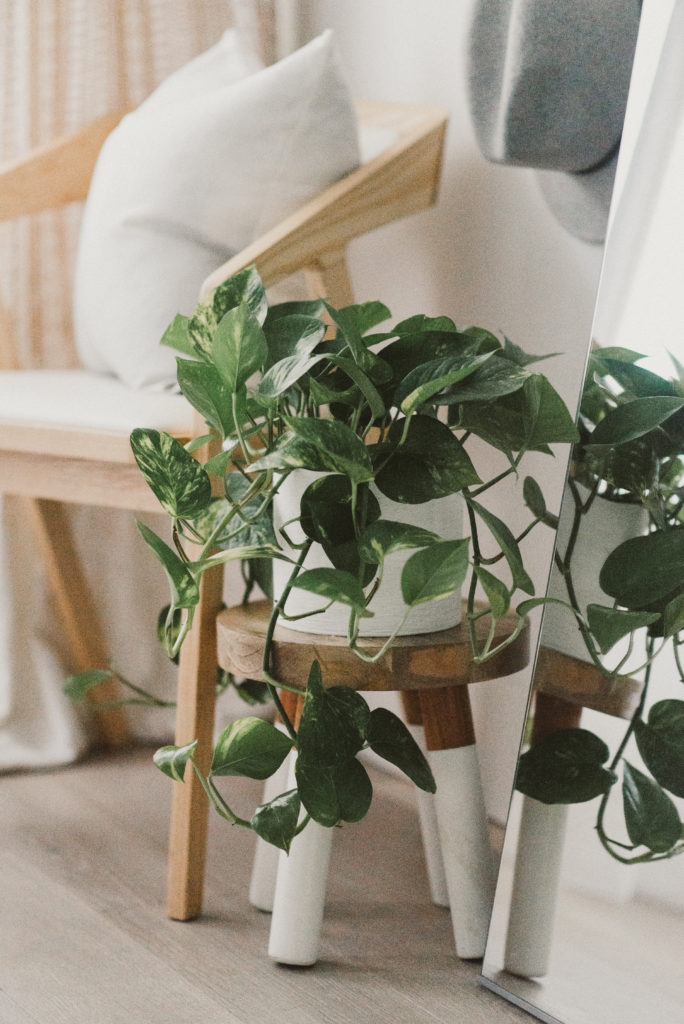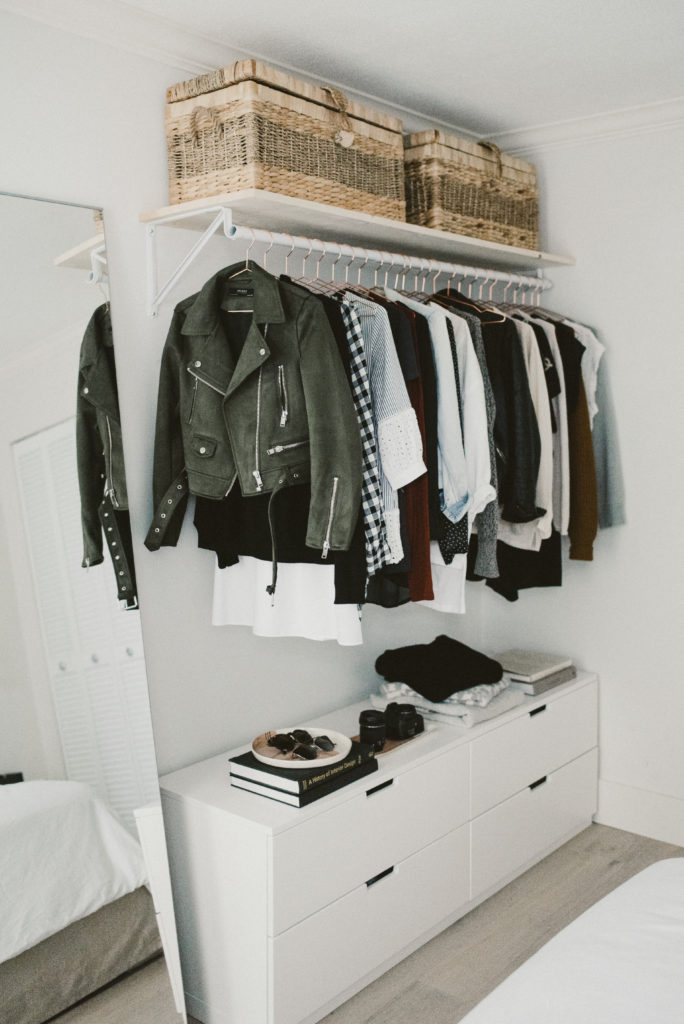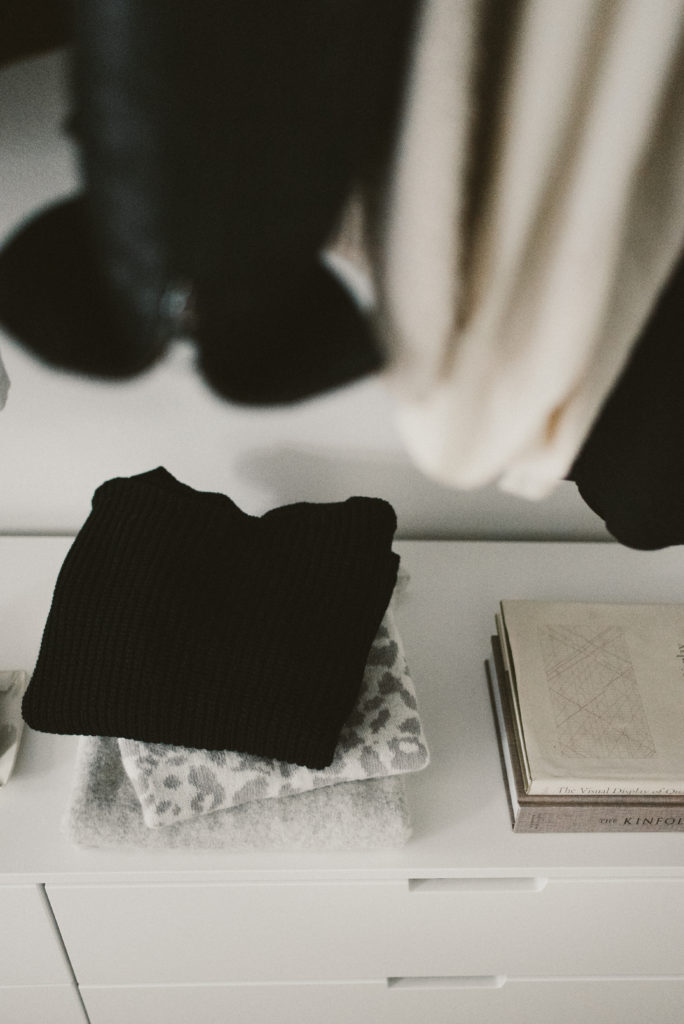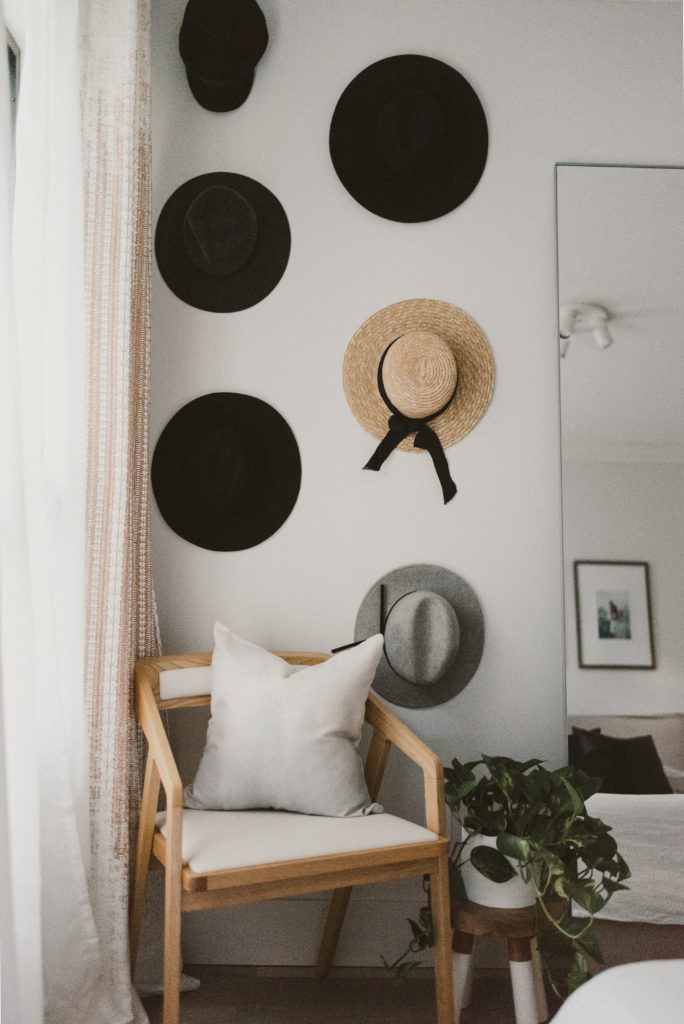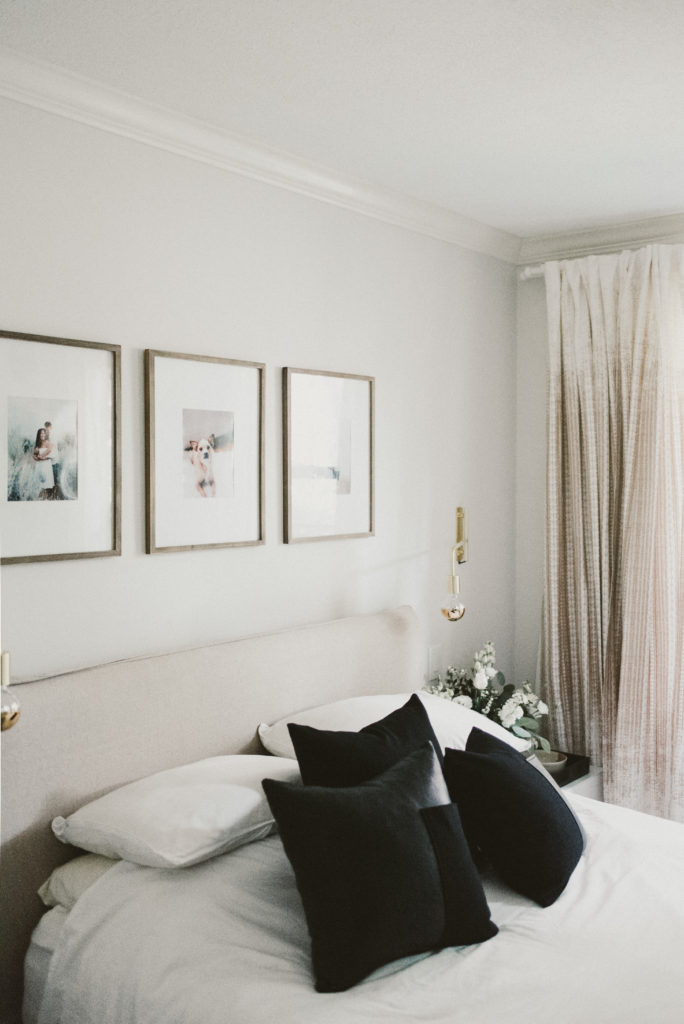 THE GIVEAWAY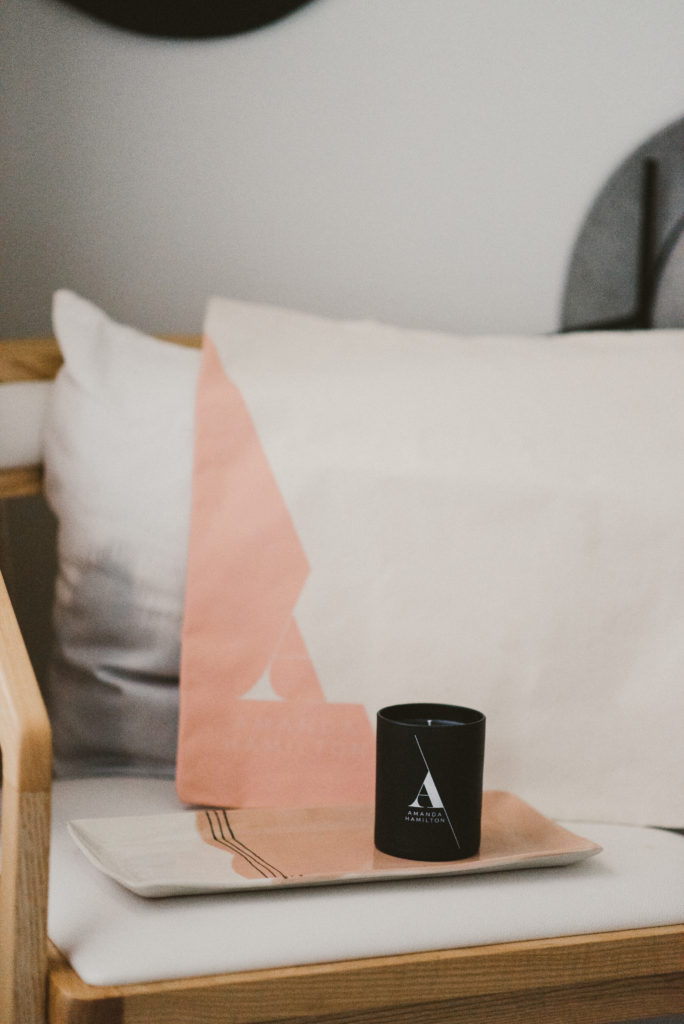 Enter to WIN this amazing decor package from Amanda Hamilton Interior Designs!
The giveaway is happening over on my Instagram and the prize includes what's in the above photo: a unique ceramic plate, a gorgeous scented candle, and tote bag from the Amanda Hamilton collection to help spruce up your place!
All you need to do is follow @ahidstudio on IG and tag a friend in the comments on my photo.  I'll give you a bonus entry if you comment on this blog post telling me which room you'd love to re-do in your place.  Mostly because I love talking about interior design LOL.  Please include your email address in your comment so that I have a way of contacting you!!!!
Giveaway is open to Vancouver/Lower Mainland residents only.  Maximum 2 entries (1 on Instagram, 1 on this blog post) per person.  Contest runs until Friday, Nov 17th at 9 pm PST.  A winner will be chosen at random and contacted soon after.  Good luck, darlings xo