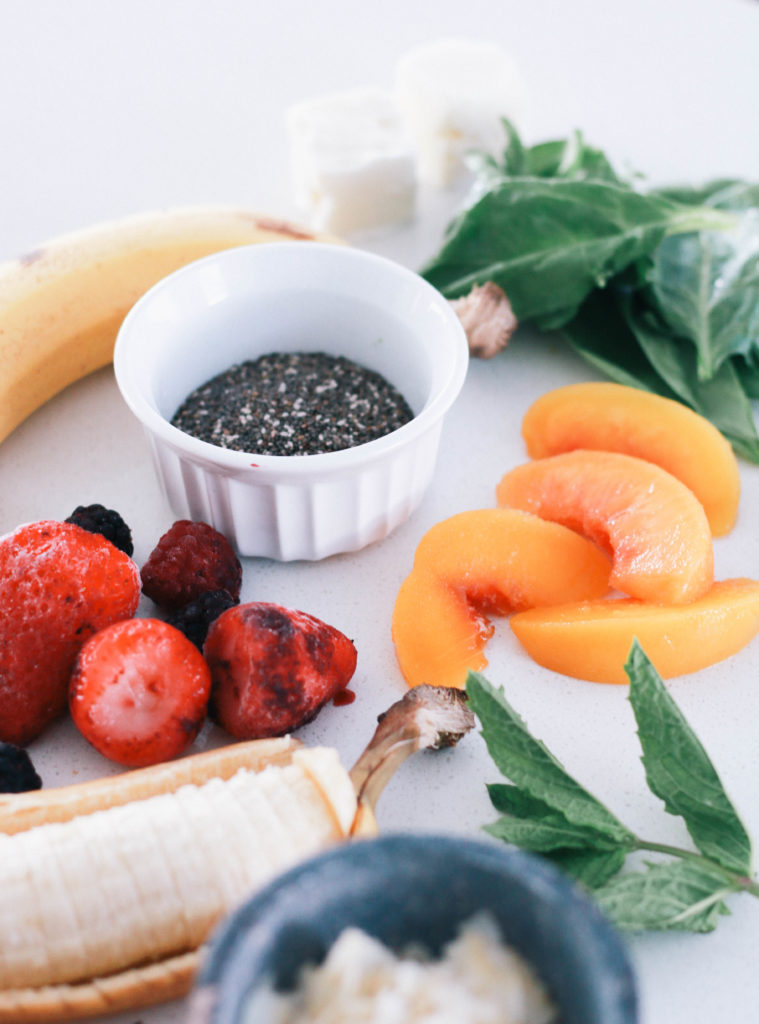 Don't worry, this is not a post about What The Health.
I have always wanted to be a smoothie person.  The one that shows up to a morning meeting with a delicious homemade green smoothie.  This dream is a bit tough to achieve for someone who lacks energy in the a.m. (and truthfully, never has morning meetings) because I really think you have to be a morning person to be a true smoothie person…or do you?  In my efforts to infuse more routine into my life and eat more whole foods, I have been trying out some meal prepping and it has been a massive help!  The fact that even I can be eating three meals a day, homemade, and full of nutrients is impressive for someone inherently lazy like myself.
I just can't believe that I didn't try freezing smoothie ingredients sooner!  It's such a perfect way to enjoy a breakfast or lunch that nourishes your body and gives you energy for the day.  I finally feel like I'm on the way to be a smoothie person, and damn, it feels great!  The concept is very simple, and really, nothing revolutionary, but I've included some helpful notes below in case you want to try it out too.