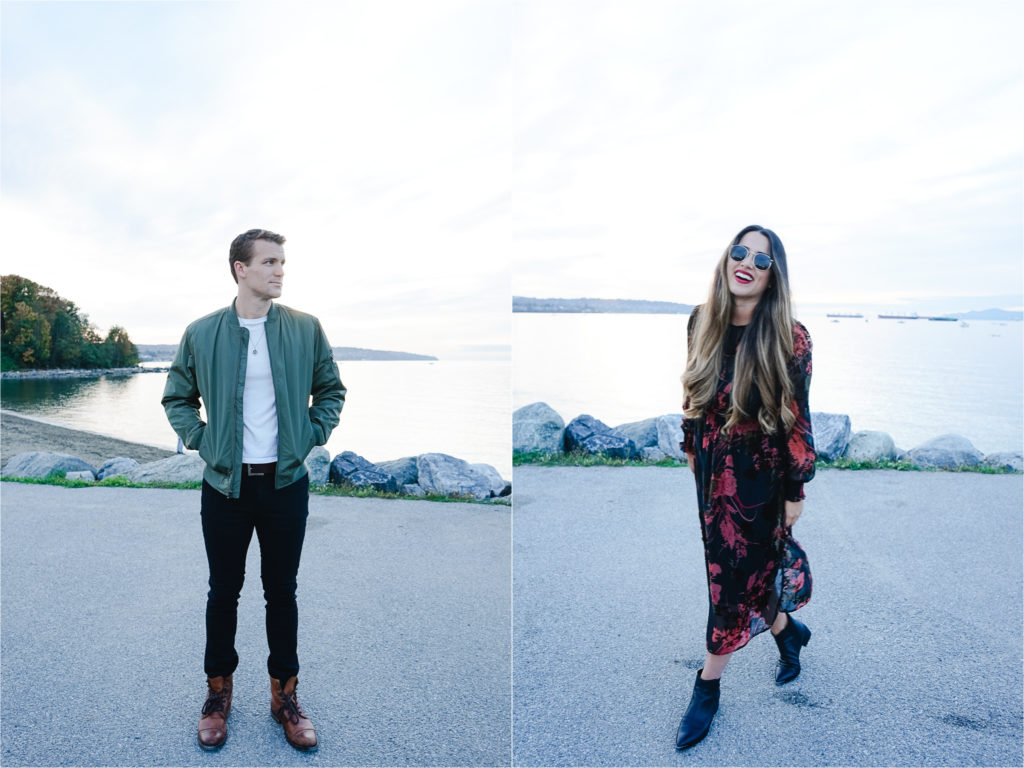 Double Trouble ?
Continuing right where we left off in Monday's outfit post, we have another his and hers Autumn lewk!  I know I've already told you this, but I'm obsessed with featuring both of our outfits and will absolutely continue to do this (sooooo I really hope you've been liking these posts).
Last time we dressed a bit more casual, but we would totally wear these out to on a date night or to a party.  Actually, I did wear this to a birthday celebration last weekend, so there you go!
Don't forget to enter the giveaway for a $100 Metropolis at Metrotown gift card if you haven't already.  Ends in a few hours!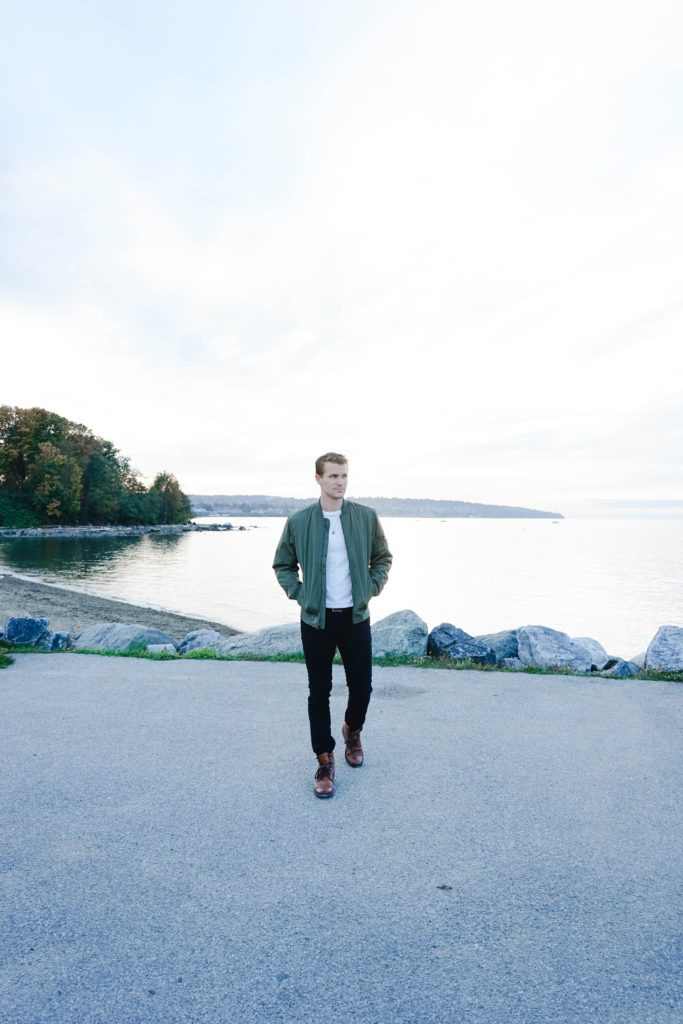 HIS
As I'd mentioned, Adam had a ton of luck finding jackets on our little shopping spree, and was immediately drawn to this green bomber at Old Navy.  It's quilted a bit so it's actually decently insulated  for these colder days.  Or so Adam says, I don't know, he runs warm and I'm always freezing. Anyway, he kept the rest of the look quite simple with just a white t-shirt and some new slim black jeans tucked into boots.  He's so darn cute and I love how he humoured me and participated in these blog posts.  What a champ!
SHOP THE LOOK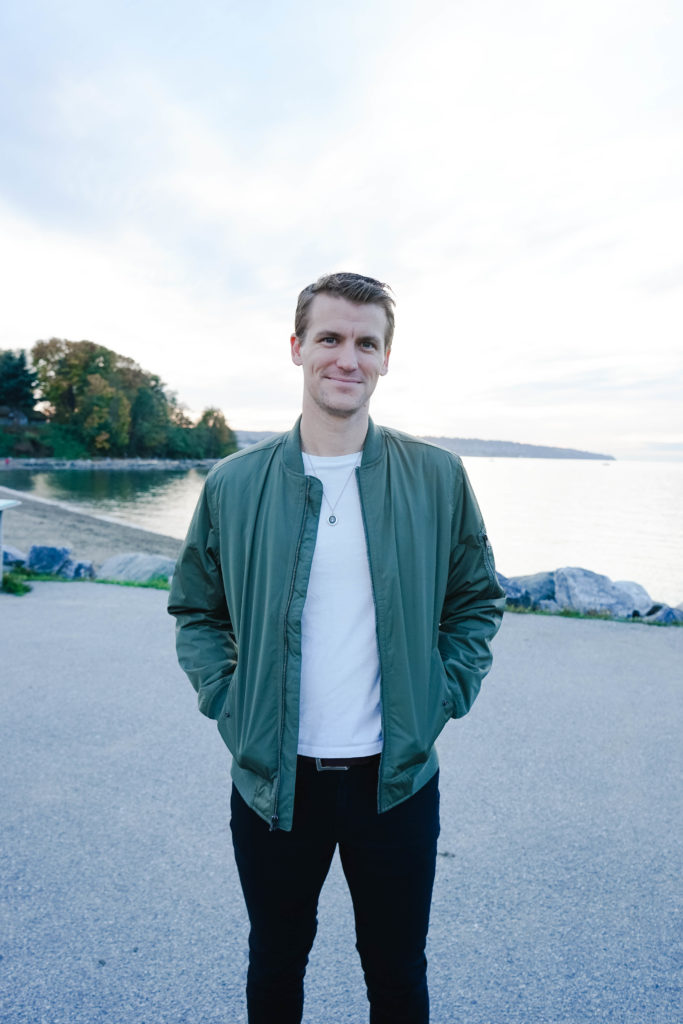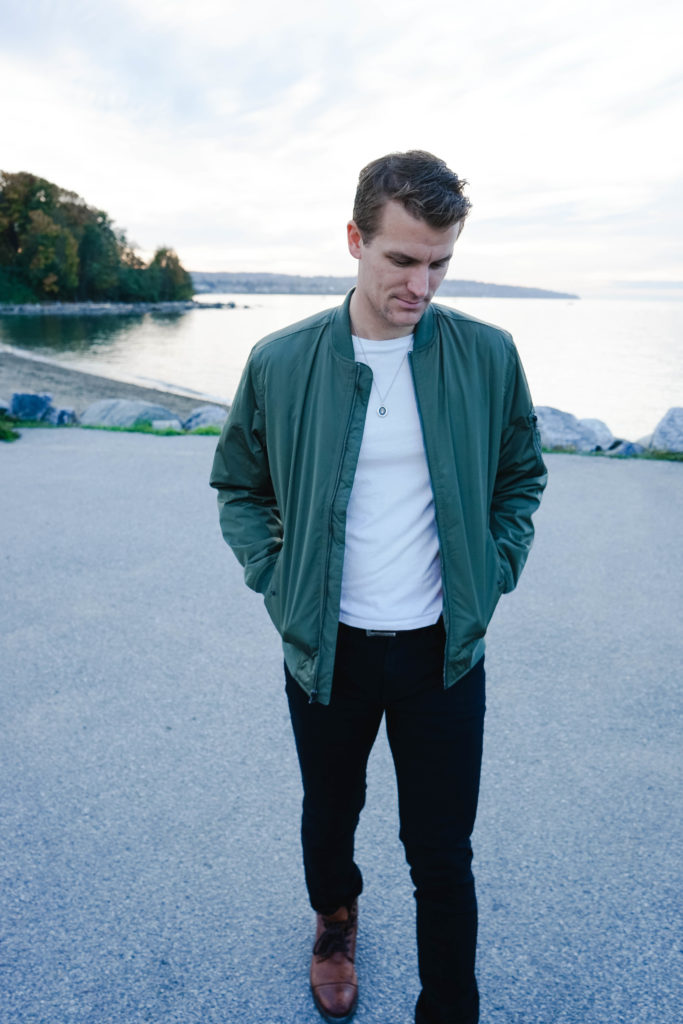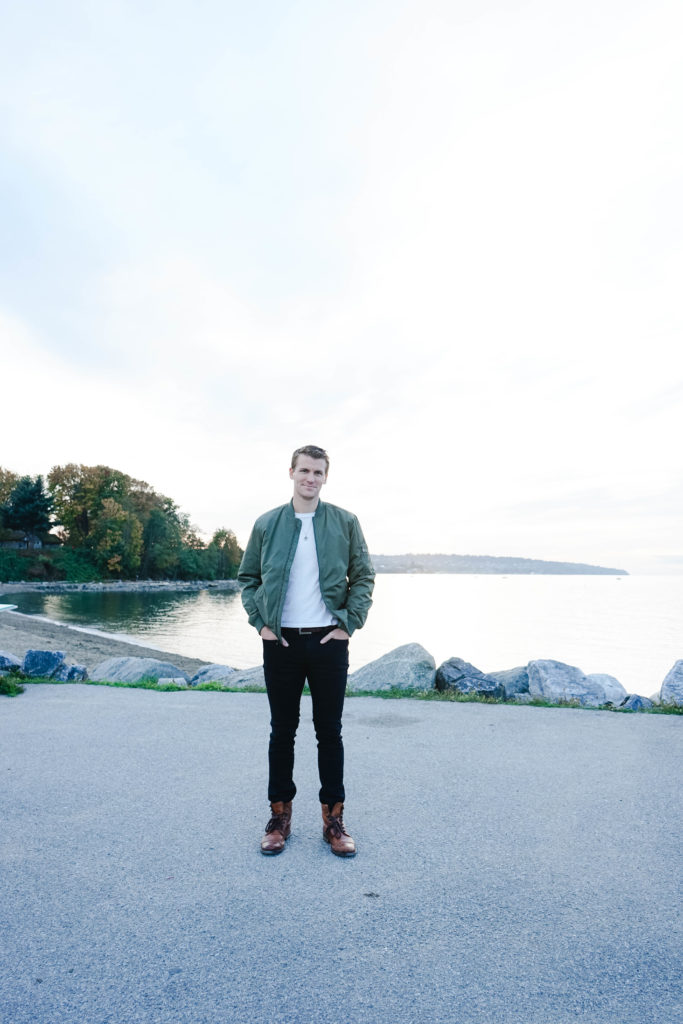 *NEW* Green Bomber Jacket from Old Navy
*NEW* Black Slim Fit Jeans from the Gap
White T-Shirt from ASOS
Similar Lace Up Brown Boots
Pyrrha Eagle Necklace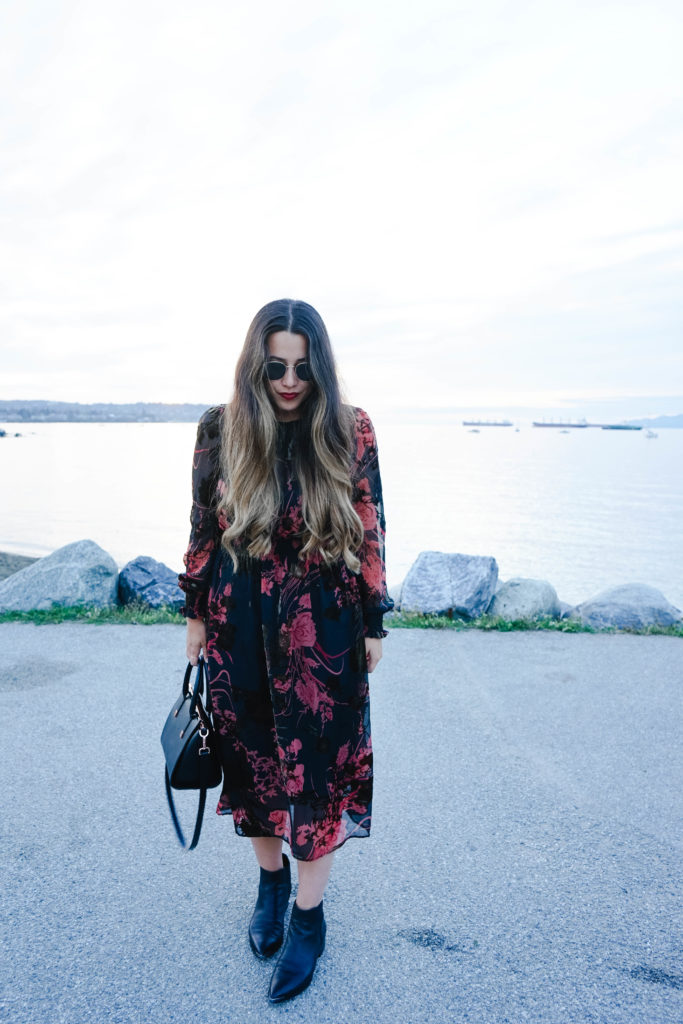 HERS
I have been on the hunt for a midi dress in a sheer-ish fabric, with a waistband for about a month and actually found exactly what I'd been looking for at Zara!  The real test was whether or not it would actually look okay on me, but the midi length didn't chop my legs and the elastic waistband kept this from creeping into muumuu territory.  Love it with my trusty Marc Fisher boots and a leather jacket.  I think I'm going to try styling it with a fur vest next for a 70's vibe, will keep you posted!
SHOP THE LOOK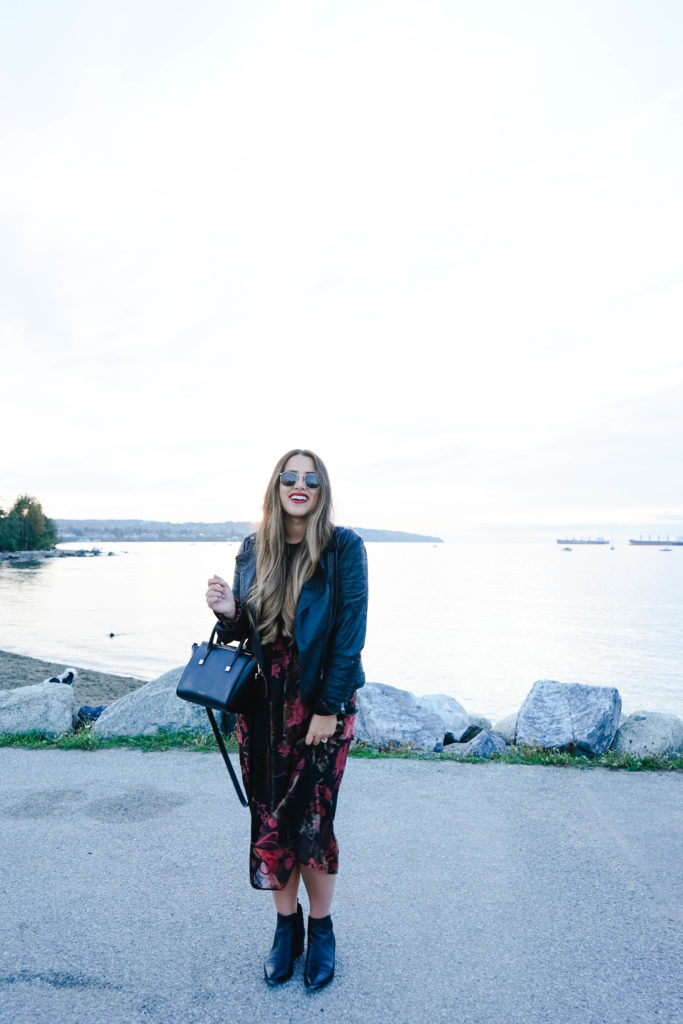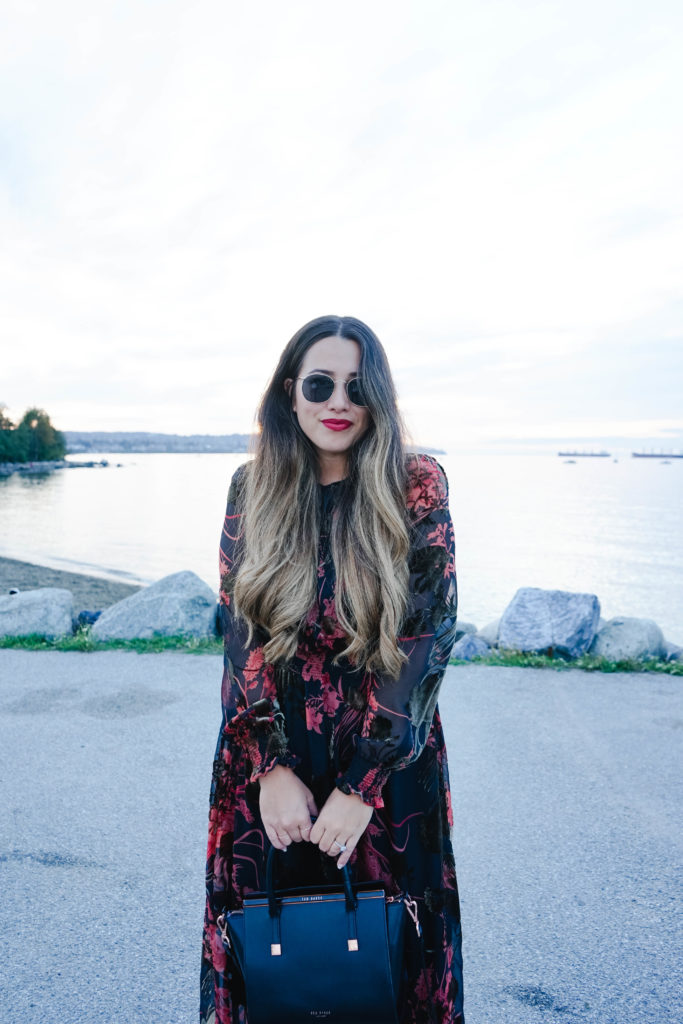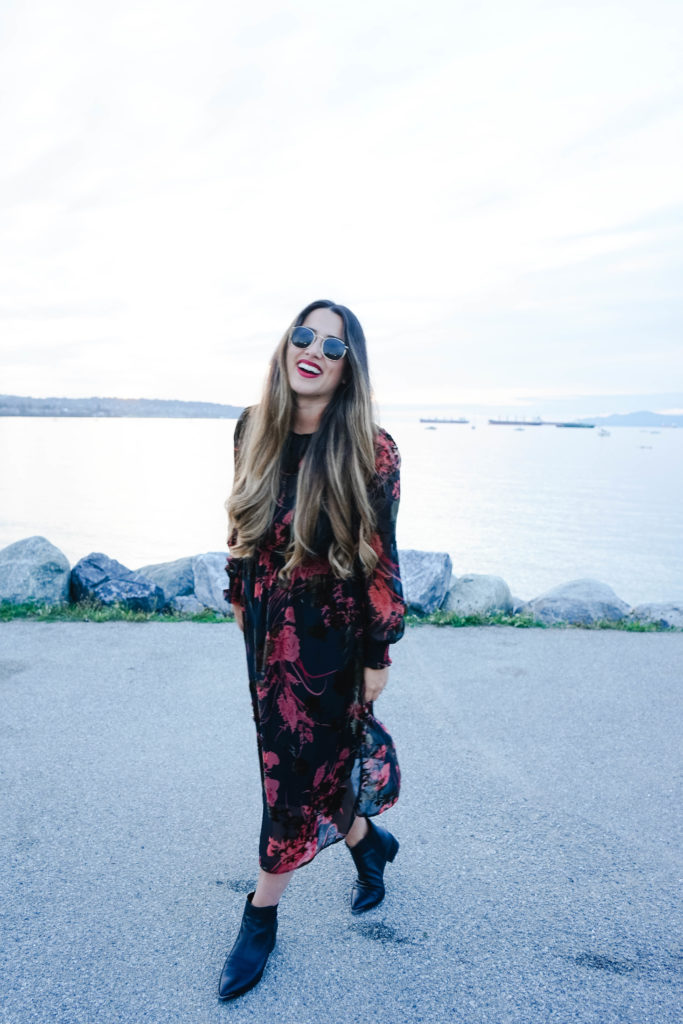 *NEW* Velvet Burnout Midi Dress from Zara
Leather Jacket c/o Ted Baker | Similar faux ones on ASOS here and here
Prescription 'Harrison' Sunglasses c/o Bailey Nelson | These are the gold frames with grey lens
Marc Fisher Yale Boots from WINNERS
What did you guys think of these His + Hers Style posts?  Are they something you'd like to see as a regular feature?  Let me know in the comments below!