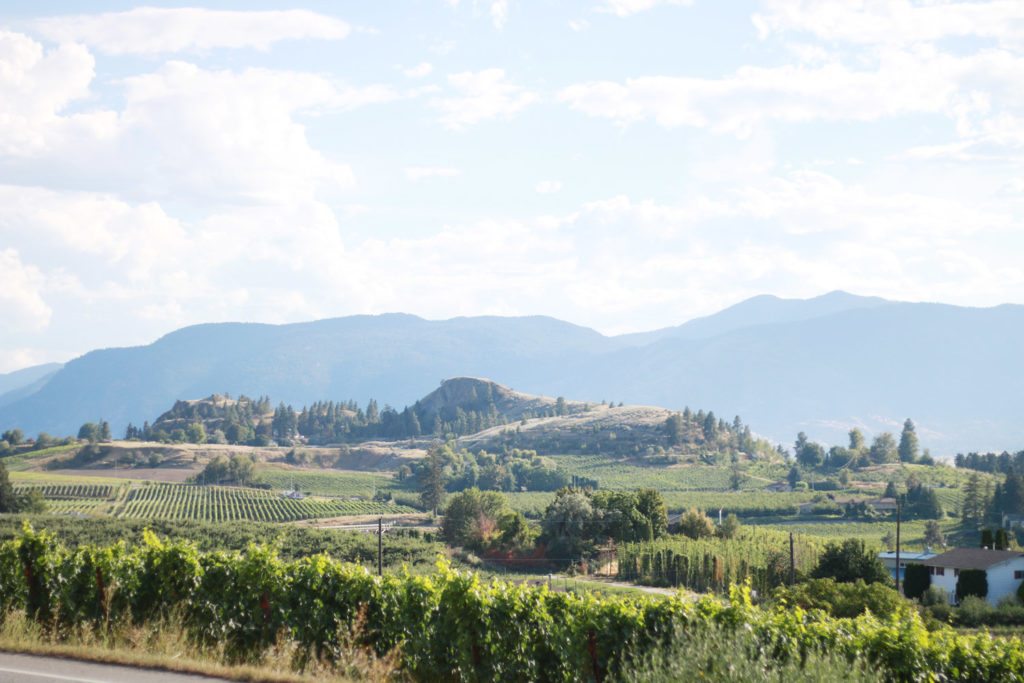 Can you even imagine living amongst these views?  My new life goal is to own property in the Naramata Bench.  It's absolutely ridiculous that Adam and I had never been, we are now Okanagan Wine Country obsessed.  In fact, I'm heading to Vernon the next TWO weekends in a row.  What can I say, there's just more wine to drink and vineyards to tour!
The Naramata Bench is such a special spot within BC.  Just a 4 hour drive from Vancouver, but feels like a completely different world.  We'd spend our mornings sipping coffee with our lake/orchard views, the afternoon vineyard hopping, early evening reading at the beach, and the nights enjoying delicious meals.  If you've never been, you absolutely MUST go, it is THE perfect weekend getaway!  Below, I've outlined what you'll need to know to book accommodation, where to eat the best food, snap the best views, and of course, where to DRINK!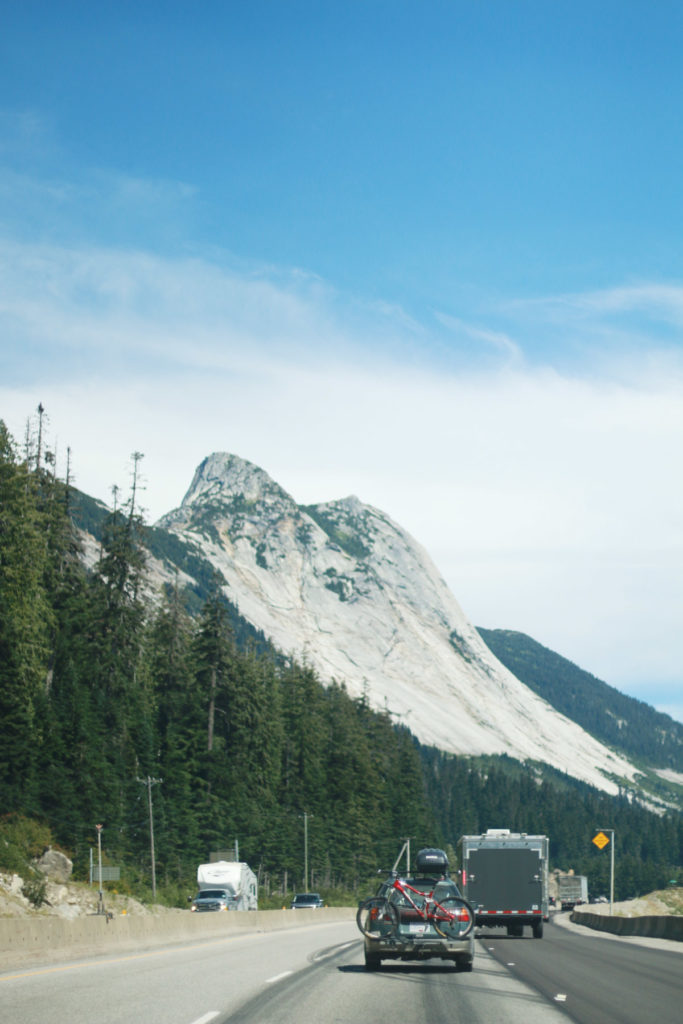 STAY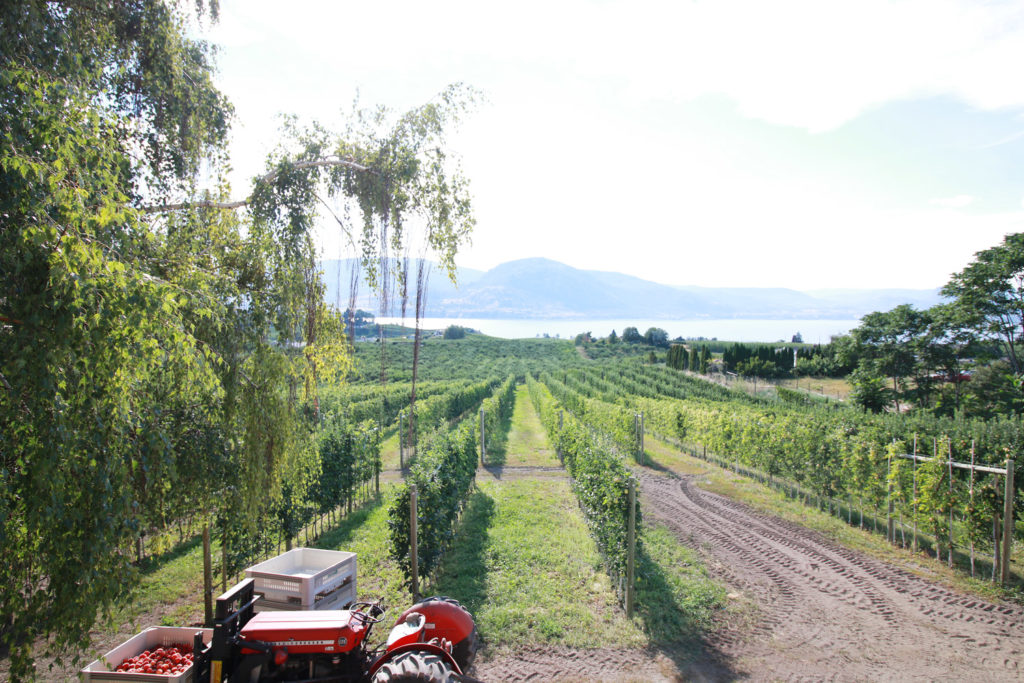 Don't be confused by the Naramata Bench like we were.  You see, there's a large portion of Penticton that constitutes 'The Naramata Bench' and so, staying in Penticton can really be a great thing!  Our place was right on Naramata Bench Road and incredibly central.  If you see on a map that you can walk to a winery, then I'd say you're probably fine!  Even so, Adam and I were able to drive ourselves to the wineries, as we'd limit the amount of wine we consumed and spread the tastings throughout the day.  There's definitely shuttles you can rent though if you are spending a limited time in the area.  Anyway, just wanted to note that you don't have to stay IN Naramata proper to have the stunning lake views and easy winery access.
As I mentioned in Monday's post, we struck airbnb gold in Naramata.  The listing had some darker photos that made me hesitate to book, but someone's review even stated "ignore the photos, this place is amazing," so we took a risk that certainly paid off.  Lucy and Gus are THE sweetest pair and give you plenty of privacy, or are a delight to hang out with if you'd like.  The private suite on the side of their home is affordable, has a stocked kitchen, huge bathroom, queen bed, tv, stunning Okanagan Lake/orchard views, and is in a prime location!  I cannot recommend it enough, we hope to stay with them again next summer.
Book your Naramata Bench airbnb on the orchard HERE!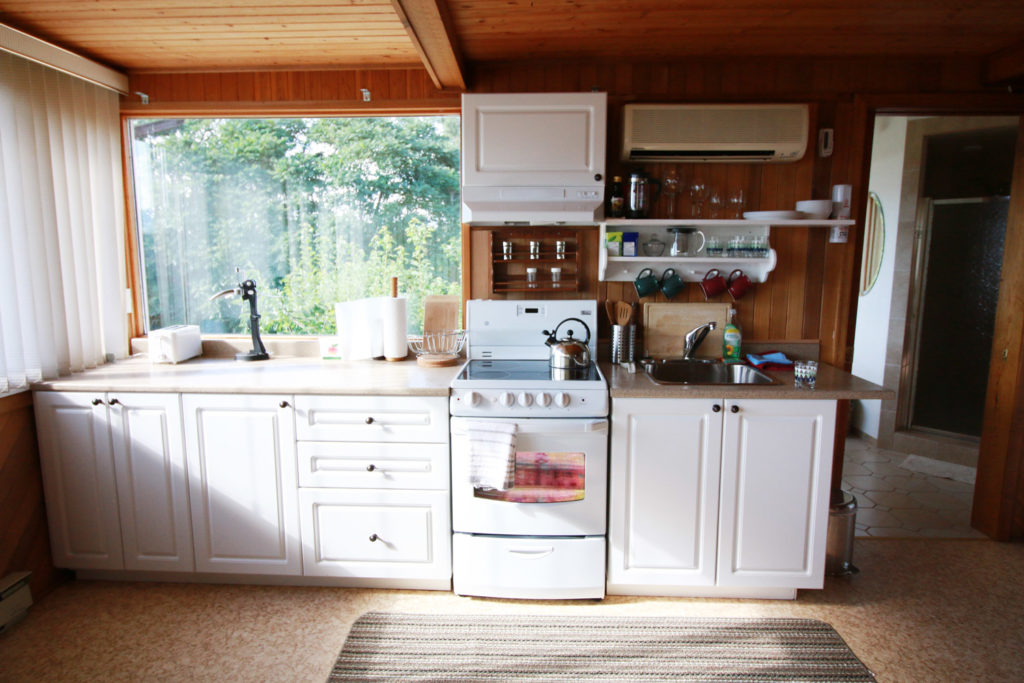 EAT + DRINK
Initially, I was going to break this down into where to eat and where to drink, but the reality of the situation is that you do both at a lot of places (ugh, just awful, right?).  So, I've instead highlighted a few wineries that were our favourites!  We of course didn't get to visit nearly as many wineries as we'd hoped, so if you have any suggestions for next time, please let us know in the comments below!
DINNER AT HILLSIDE
DAY ONE: BENCH 1775 – LAKE BREEZE – THERAPY – BEACH TIME – HILLSIDE
DAY TWO: BREAKFAST AT BENCH MARKET – JOIE – NICHOL – LA FRENZ – BEACH TIME – POPLAR GROVE
HILLSIDE WINERY – hillsidewinery.ca
Our airbnb was in walking distance to Hillside, so we decided to try it out the night we arrived.  That August heat made the walk a pretty hilarious one.  The map said it was only 15 minutes away by foot, but pretty sure at one point, I asked Adam, completely exhausted, "how much longer?" and he turned to me and revealed we still had 9 minutes left!  It was still a nice little walk to and from the restaurant, and we lucked out because we didn't know that dinner reservations are KEY in the Naramata Bench.  Doesn't matter what night of the week it is, I definitely suggest making a reso in advance.
We loved Hillside's food so much that we made plans to head back there the next night as well.  They had lots of vegetarian options and their patios were the perfect spot to sit and relax after a day of, well, sitting and relaxing.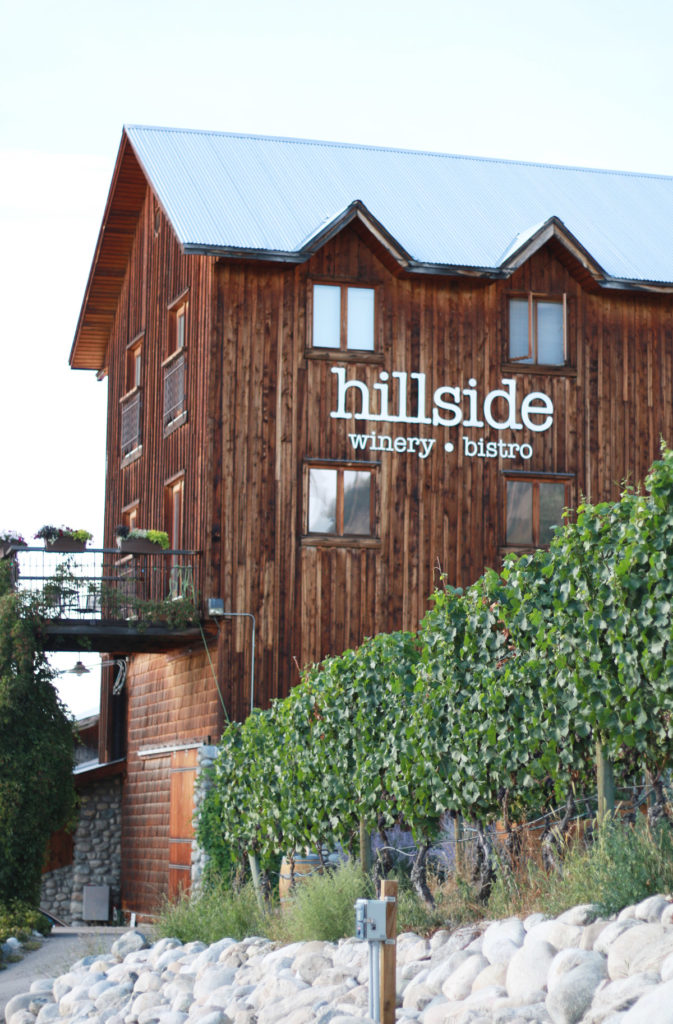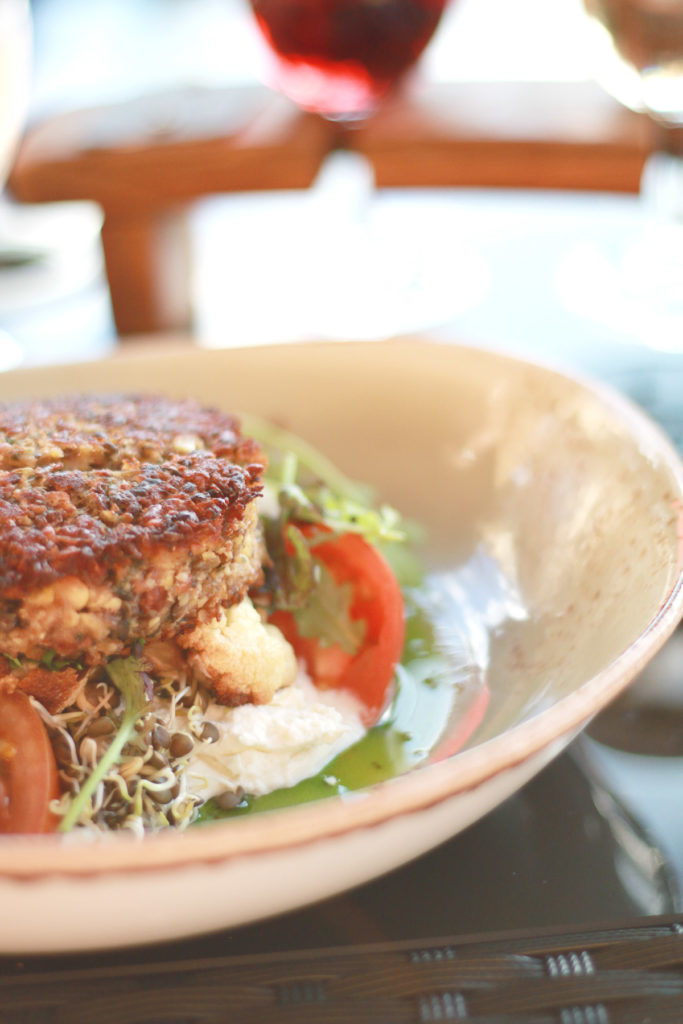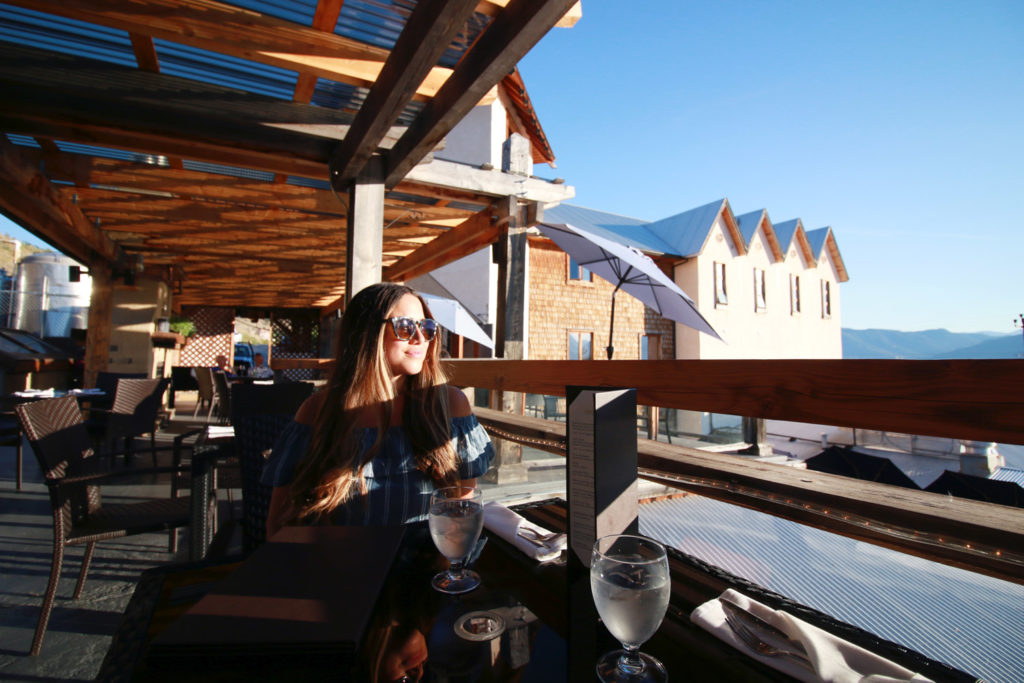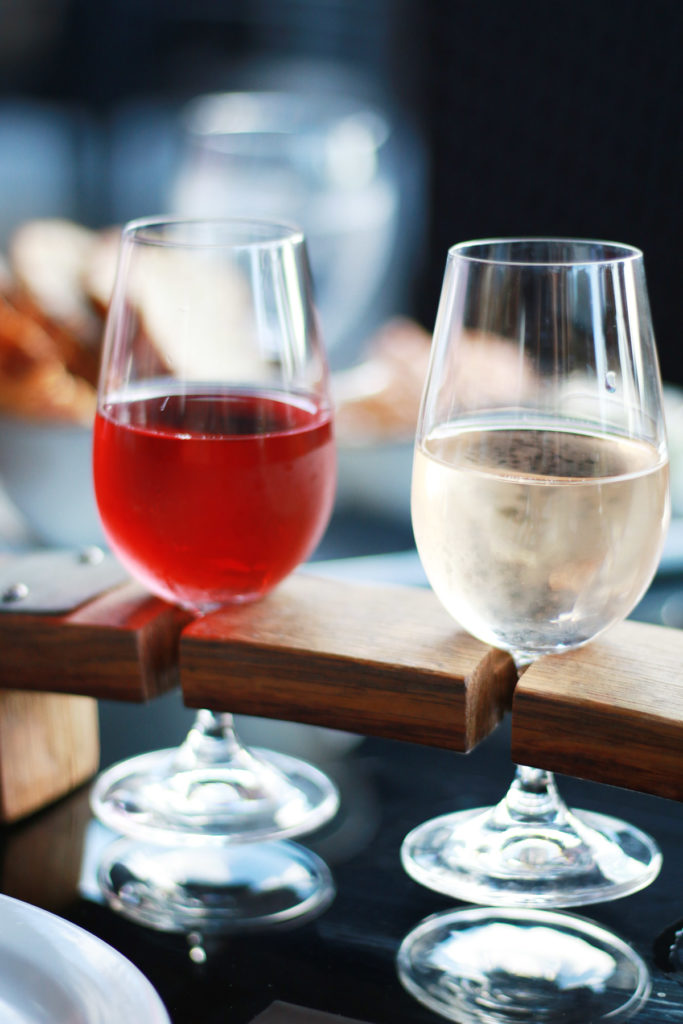 DAY ONE:
BENCH 1775 – bench1775.com
Everyone online was going crazy for the patio at Bench and, of course, they were right.  I loved sitting outside and enjoying the glistening blue lake and then having a little wine tasting.  It was the perfect way to start our first day!
LAKE BREEZE – lakebreeze.ca
Lake Breeze kind of just called our name from the main road.  You wind down the hill to a stunning resort-like serene setting that screams vacation.  We decided to sit on their patio for a glass of wine instead of doing a tasting, though we loved the Windfall so much that we bought a bottle afterwards.  Though we didn't get to eat there, I'm sure it'd be a delightful patio lunch option!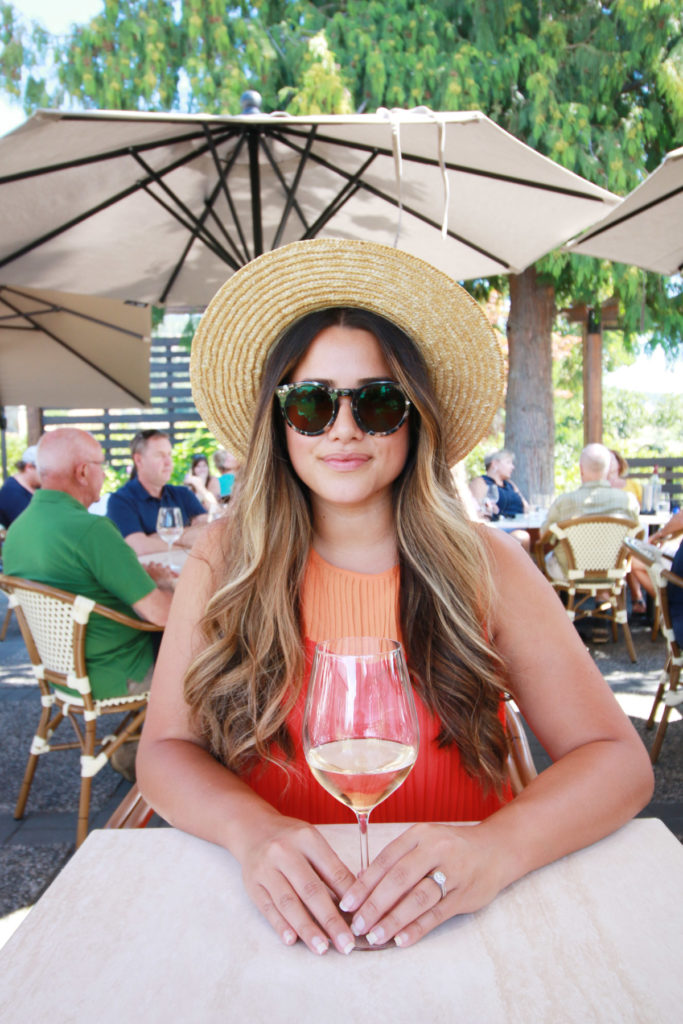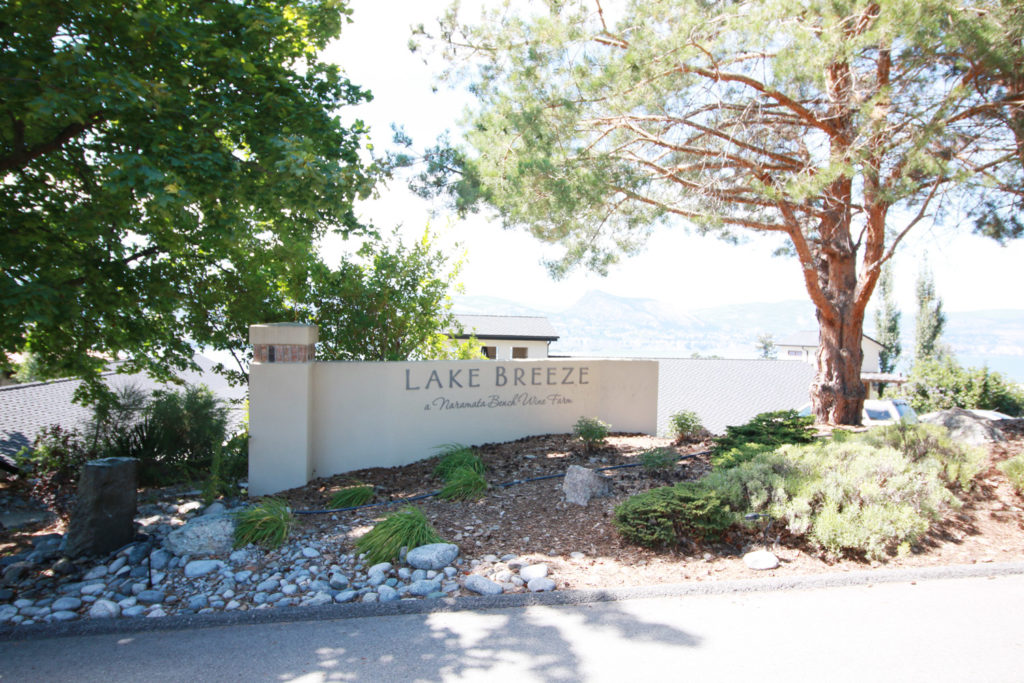 THERAPY
The branding is so clever, I mean it's wine and it's called THERAPY!  Can barely handle it.  I loved that their vineyard was so accessible for a grape photo (haha) and that they had some gorgeous flowers in bloom right as you drove in.  The tasting was quite nice and we ended up grabbing a bottle of the Pink Freud, Freudian Sip, and Freud's Ego.  So, so good!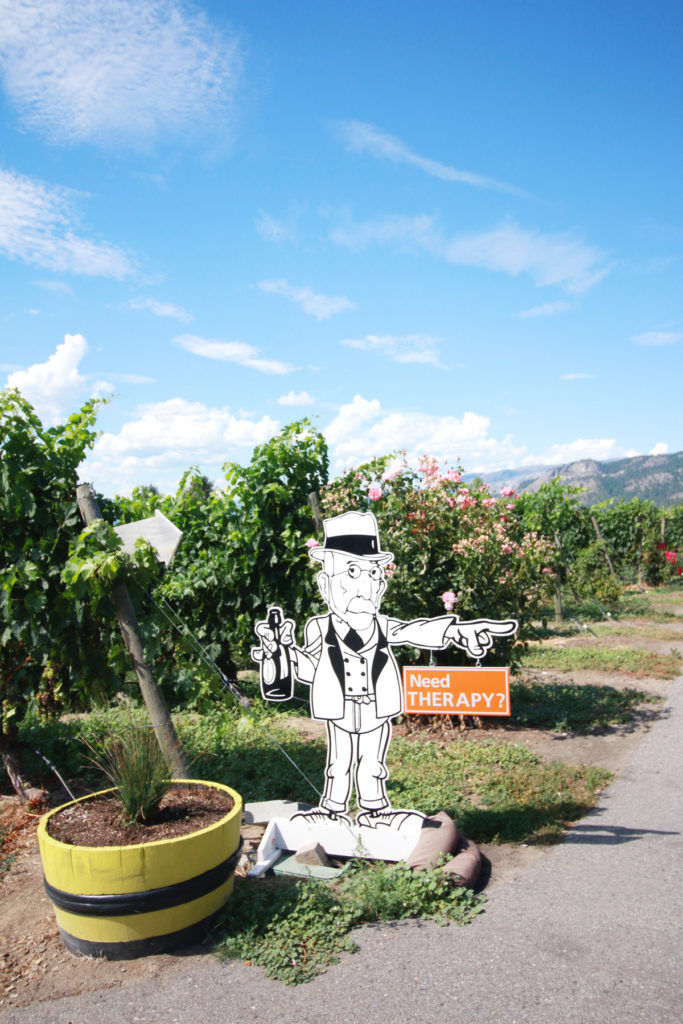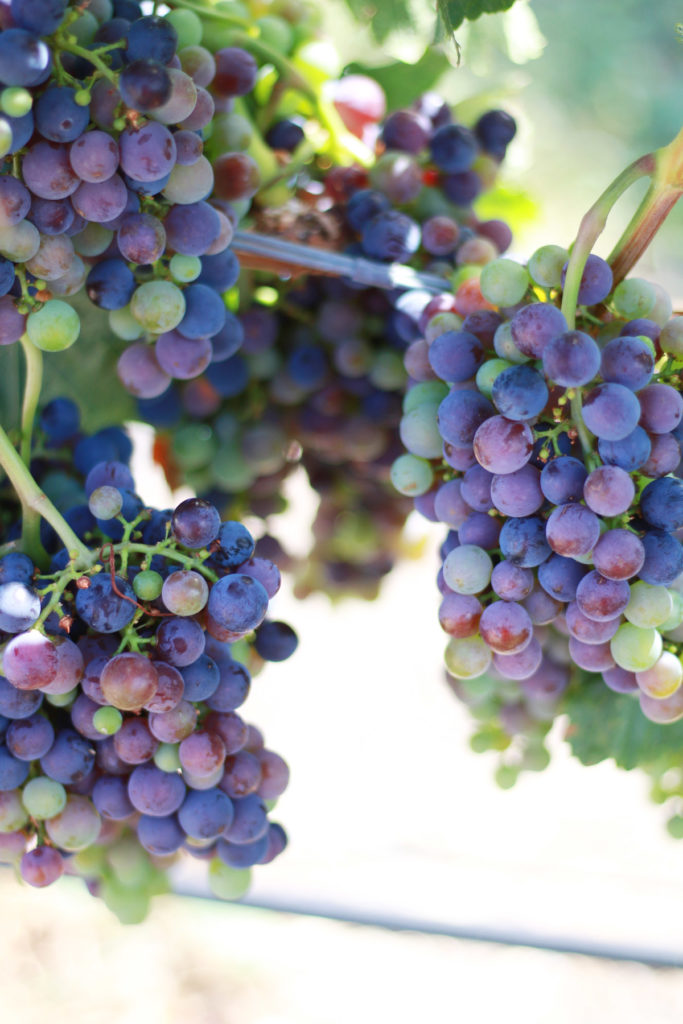 DAY TWO:
JOIE – joiefarm.com
You'd think we'd have been sick of these views but NOT EVEN CLOSE!  The casual picnic style hangout spot at Joie was such a nice surprise, it was the perfect way to kick off the afternoon.  We hadn't even planned on visiting Joie, but the pizza was AMAZING and we had one of our favourite tasting experiences.  We ended up with a bottle of their Gewürztraminer to enjoy with some spicy food back at home.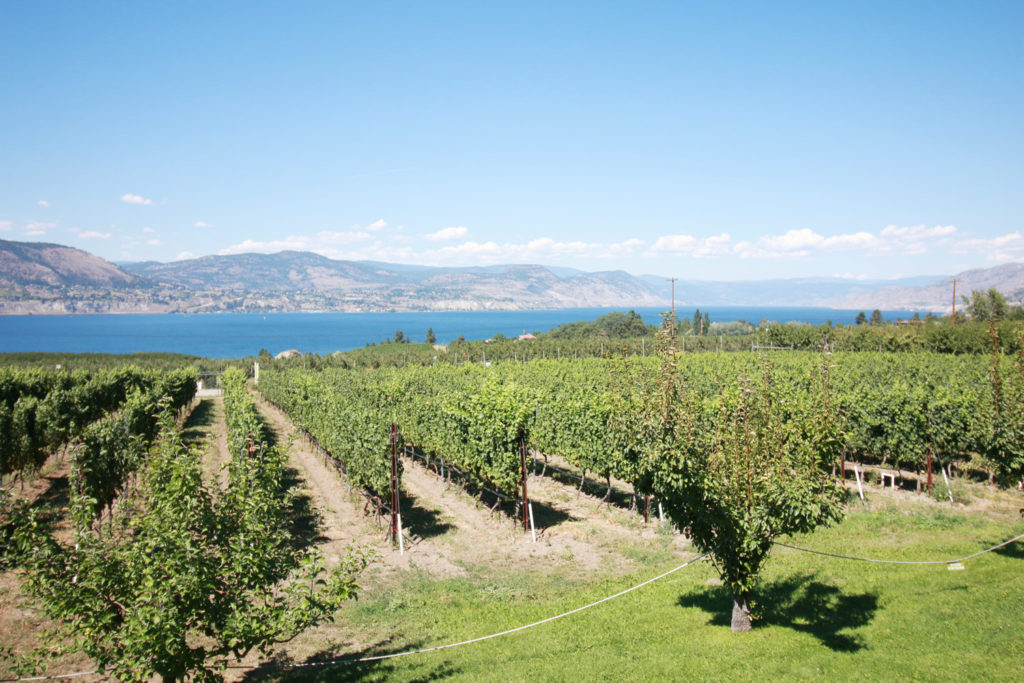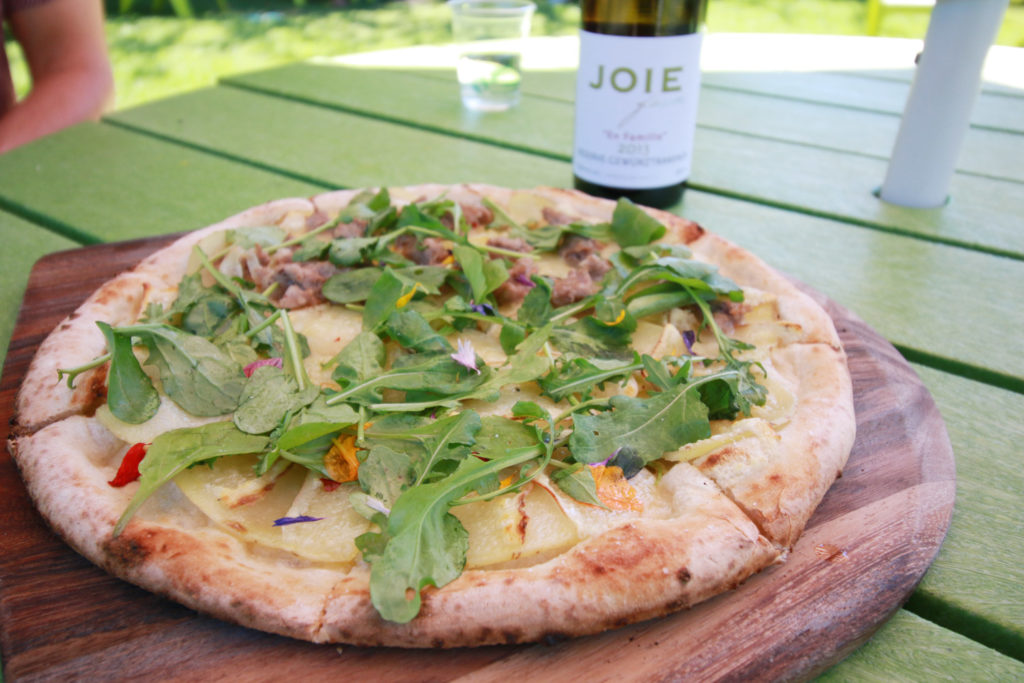 NICHOL – nicholvineyard.com
Right before we stuffed our faces with wood fire oven pizza at Joie, we were telling the server that it was our first time in the area.  She was such a gem and ended up writing down a bunch of her recommendations, one of which, was Nichol.  We lucked out, and happened to be the only two people in the tasting room, which I'm sure is a rarity in the high season.  Adam is a red guy and he quite liked their Cab Franc, though we could have easily bought 2 or 3 other bottles as well!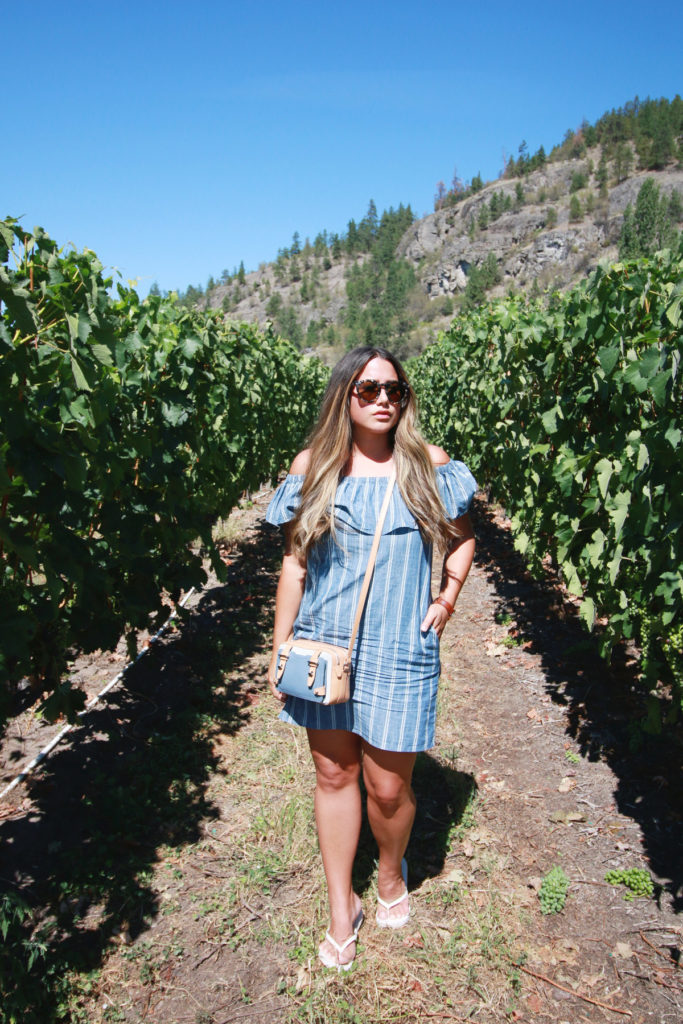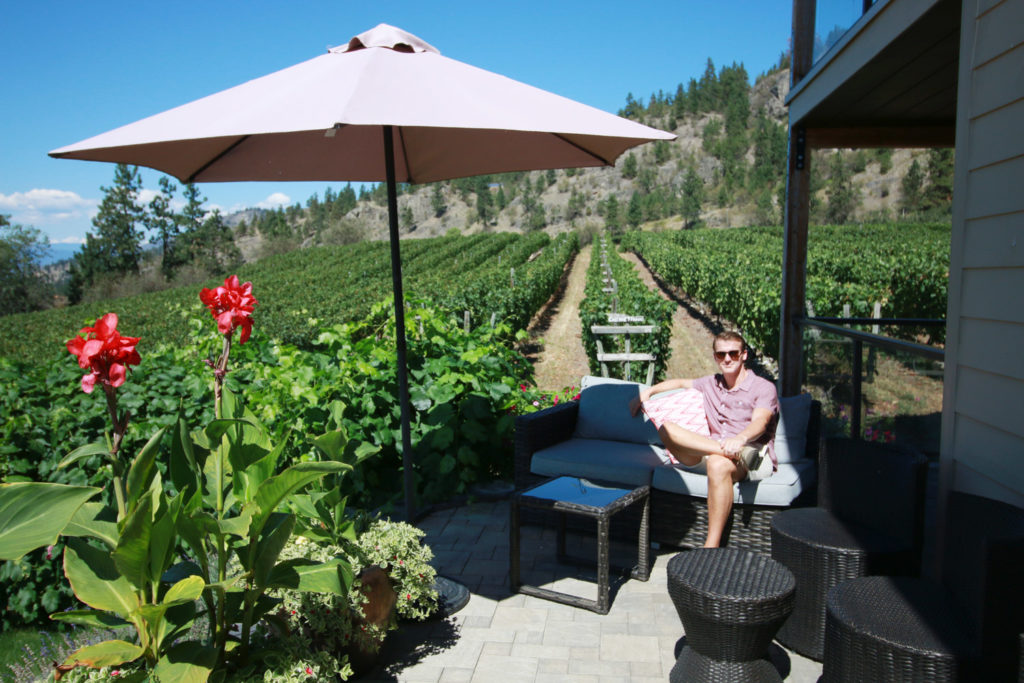 POPLAR GROVE – poplargrove.ca
I've already raved about Poplar Grove, but had to remind you!  Make patio dinner reservations in advance and stop by a few minutes early to have a tasting before you sit down.  The sunset views from their establishment cannot be compared, it was our favourite meal of the weekend!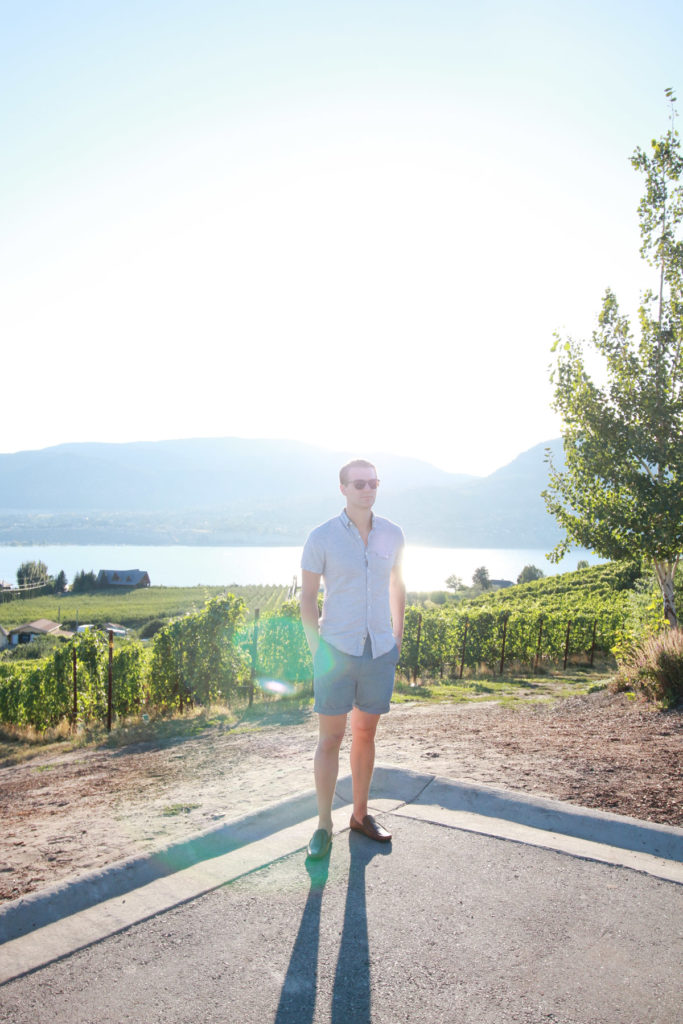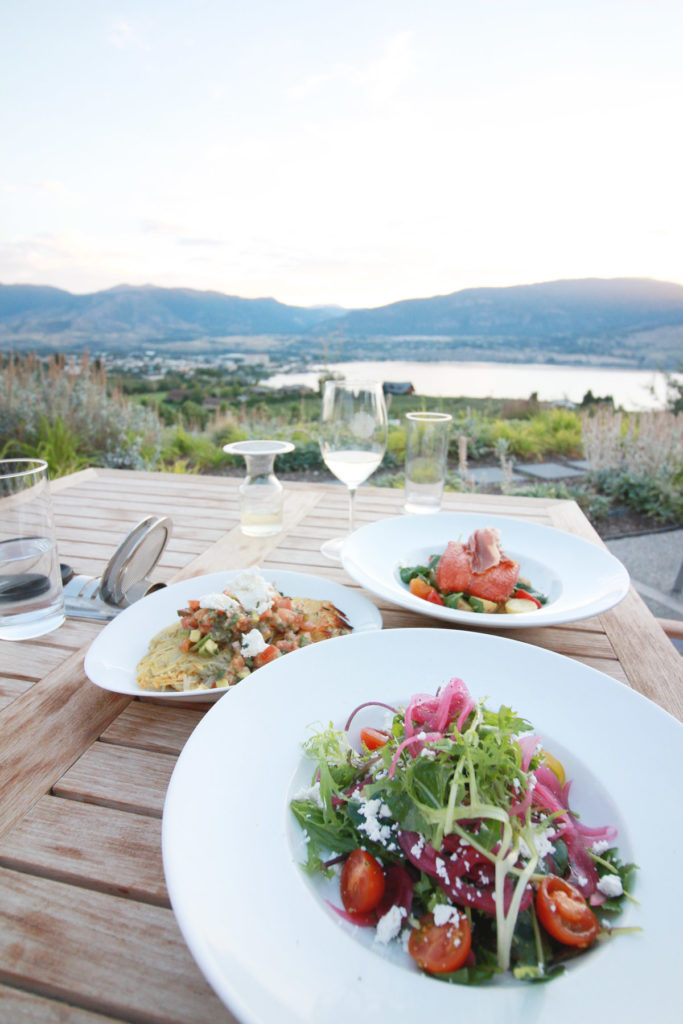 One last piece of advice, drive a bit into Penticton and grab a loaf of bread and some baked goods from Wouda's Bakery!  Everything they make is absolutely to die for!
Below is your Pinterest friendly image too!  Just hover over it and PIN away, so it's saved for your next wine country visit.