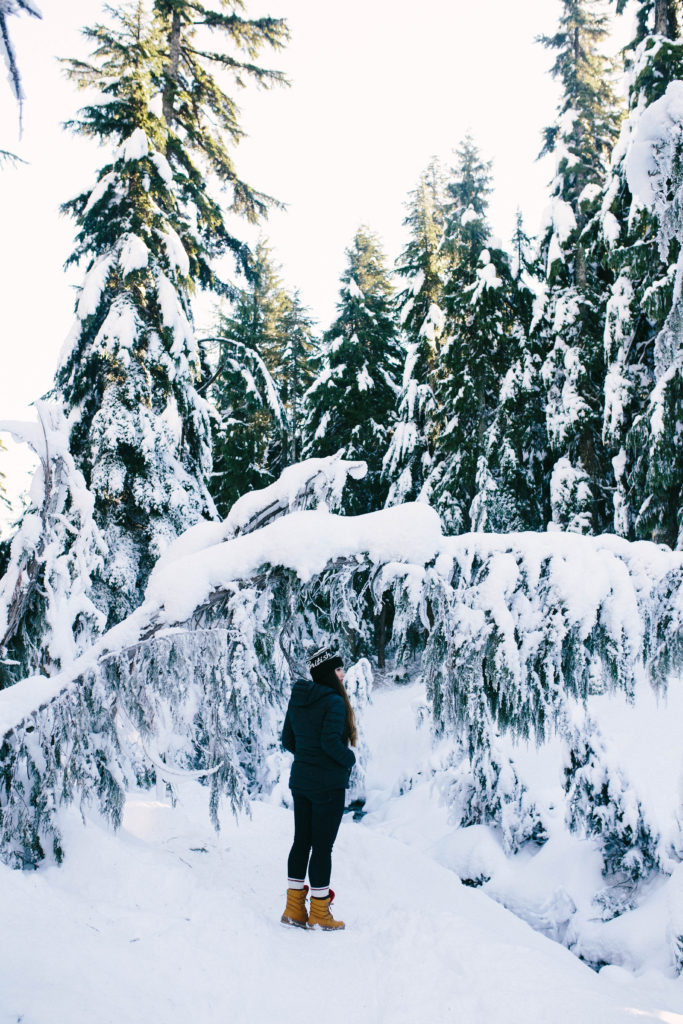 The Lolë Emeline Jacket is warm, packable goodness.
I'd ordered my Lolë packable black jacket as last minute impulse buy before Europe.  I couldn't justify paying upwards of $30 for rush shipping, so I took the risk that I might not get the jacket in time.  The day I was jetting off, I left my apartment for only a few hours to drop Reggie at my parent's house.  Sure enough, I came home to a delivery attempt notice.  I totally meant to leave a note at our front entrance telling them to just leave a package for me at the door, but forgot in the chaos.  Isn't that always the way?
It is too bad, as this would have come in really handy for my cold destination carry-on only packing.  I wore the same winter coat for the full 2 weeks, so having another option would have been nice.  Though, not having it allowed me a tiny bit of a room to do some shopping, so it all worked out.
For a weekend getaway or longer haul trip, it's essential to have a practical coat like this that can be stored away into a tiny little ball (there's a demonstration of how compact the jacket gets if you scroll down to the bottom of this post).  Even just for coat variety alone, as I mentioned.  I've also thrown it on as a lighter option for walks and hikes.  This particular style from Lolë has pockets, a sturdy zipper, a hood, and it actually does provide some warmth.  The price point is reasonable considering how much function and fashion you're getting out of one piece and it packs away without any trouble.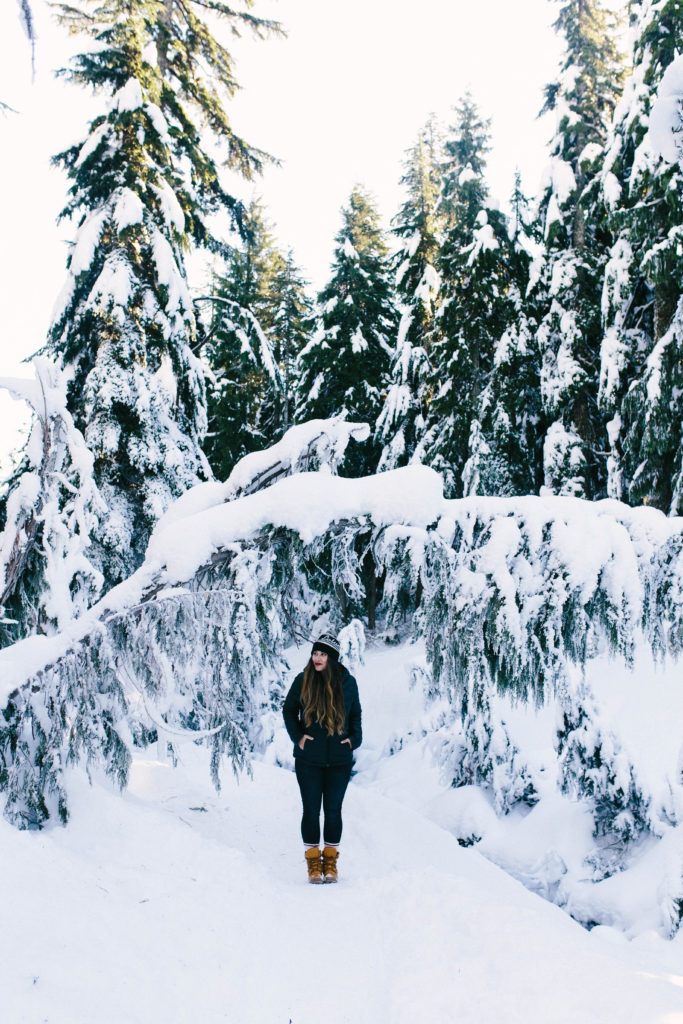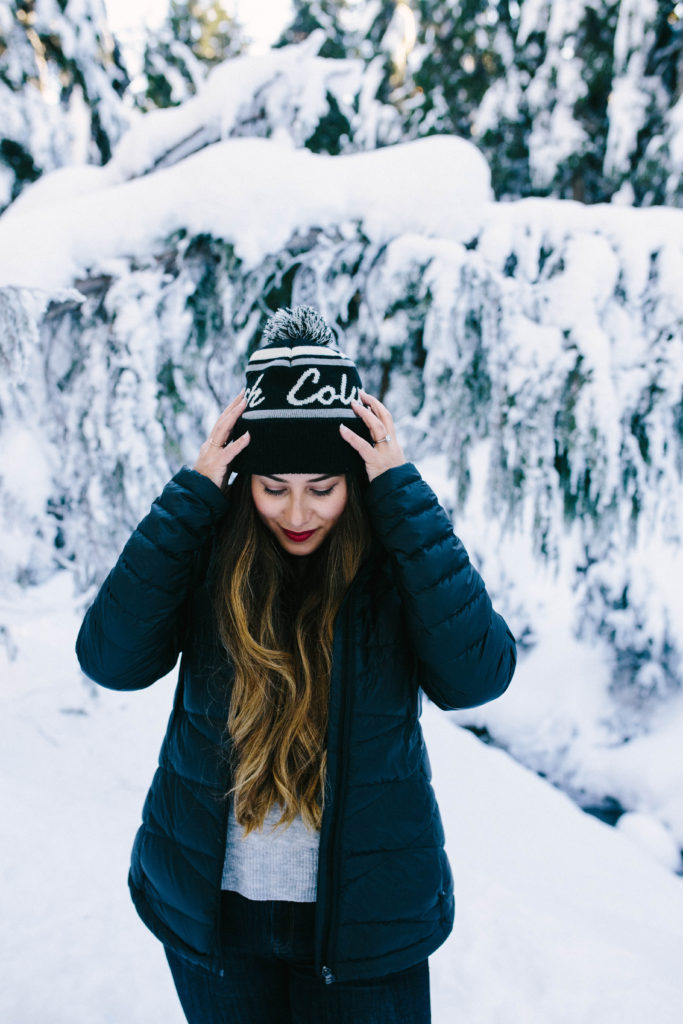 If you're curious, I am wearing a size Large, which is my usual size.  It does have a bit of room, so it fits comfortably with a sweater and/or layers underneath.  The bad news about the Lolë Emeline Packable Jacket at this exact moment, is that it's currently out of stock in solid black thanks to the holiday rush.  That being said, it's also sale season, so there's a few other colours available and they're at a nice discount.  Otherwise, let's cross our fingers that they get some more in very soon!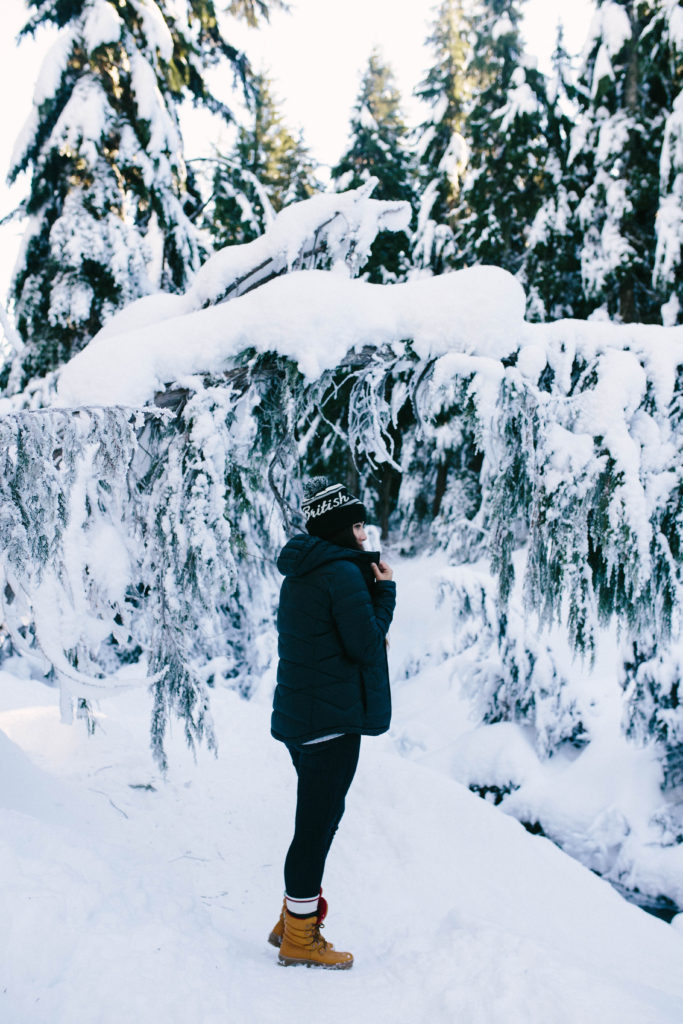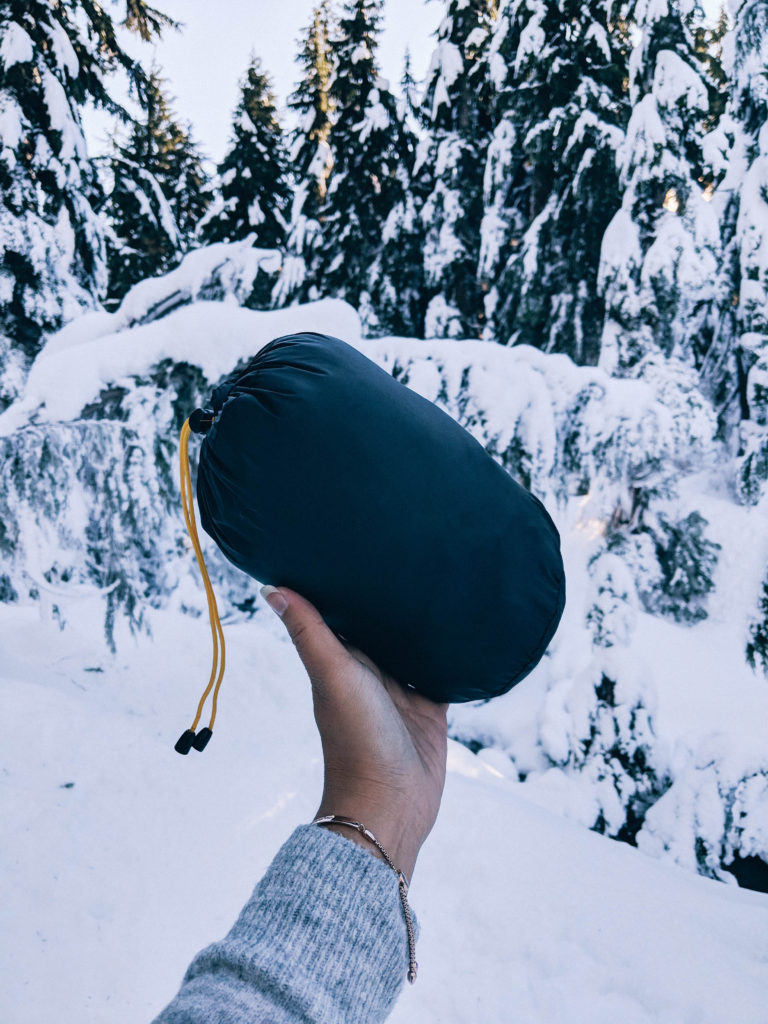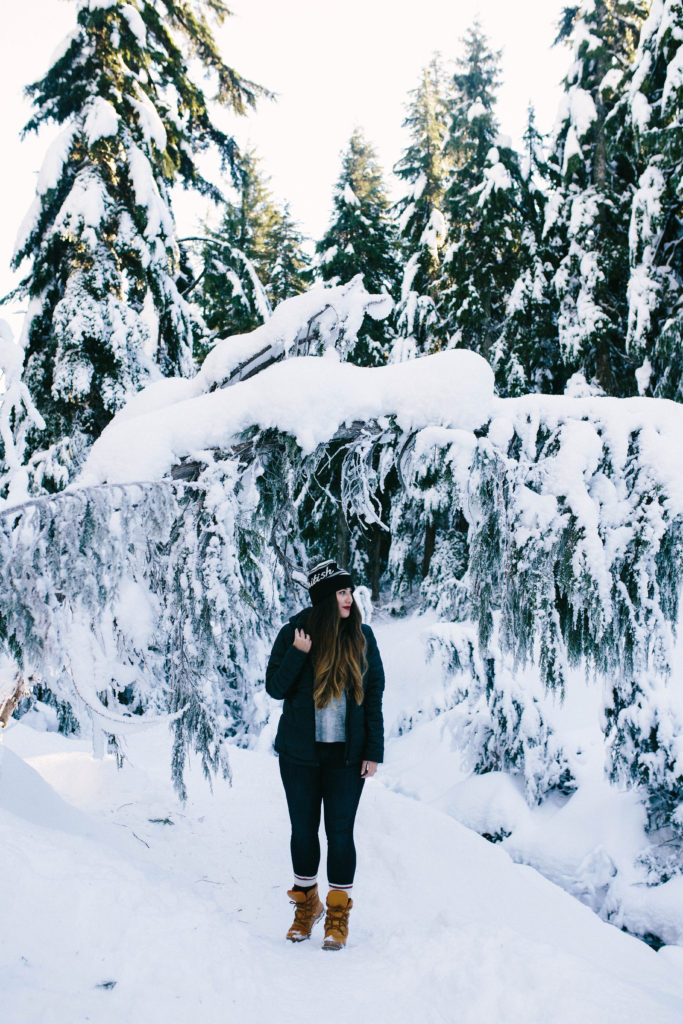 Photos by To Vogue Or Bust
Lolë Packable Emeline Jacket in Black | Same here in Coral
Winter Boots c/o Cougar Boots
British Columbia Toque c/o Drake General Store (on SALE right now) | Similar look here + here
Dark 'Tess' Denim c/o Mavi
Grey Fine-Knit Sweater from H&M | Similar splurge here
Cabin Socks from Roots | Similar here