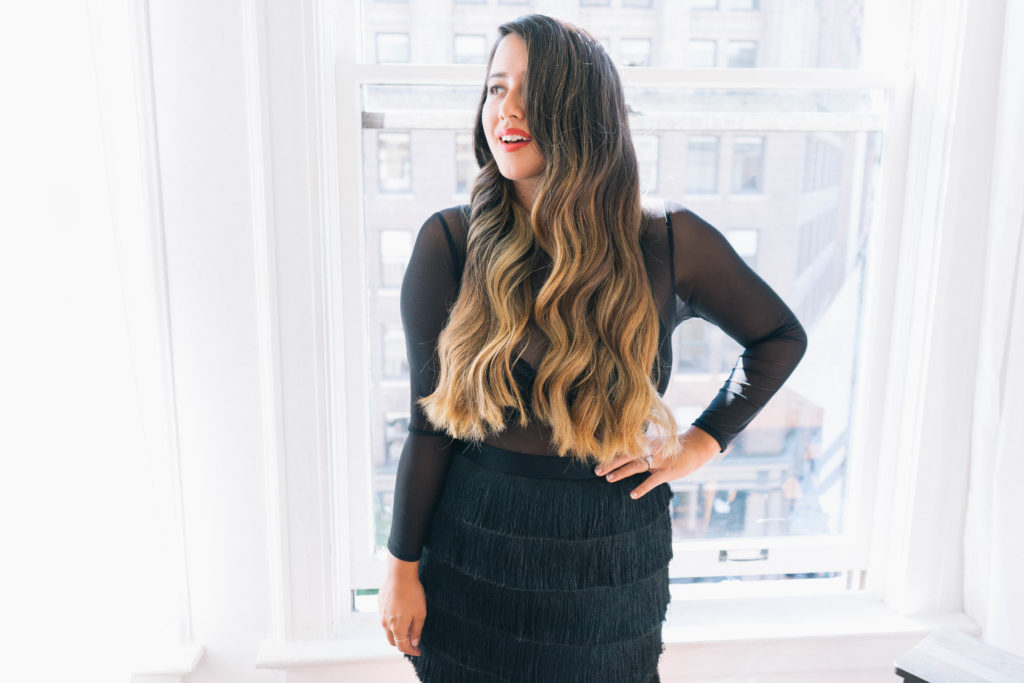 This hairstyle will be your secret weapon this Holiday Season!
It's only November, but we all know that the 2017 Holiday Party Season is about to begin. And it really is the most wonderful time of the year! The extra hours with friends and family, all those fun, festive outings. The holiday parties are THE perfect excuse to wear lots of sparkle and even tacky sweaters. It's the best!
In the spirit of the season, I've partnered with Shoppers Drug Mart Mane Essentials to bring you a glam holiday hair tutorial!  This simple, 4 step DIY style is the perfect look if you want your hair down and styled, but something with a little more drama than everyday curls.
I've always loved the look of these old Hollywood glam curls, but truthfully thought the only way to achieve them was at the salon.  I'm happy to report to you that I was very wrong!  Turns out, you can create the look with drugstore product and a rather standard curling technique.  This hairstyle should work on fine to thick hair and at varying lengths.  If you love curls, then this tutorial is for you!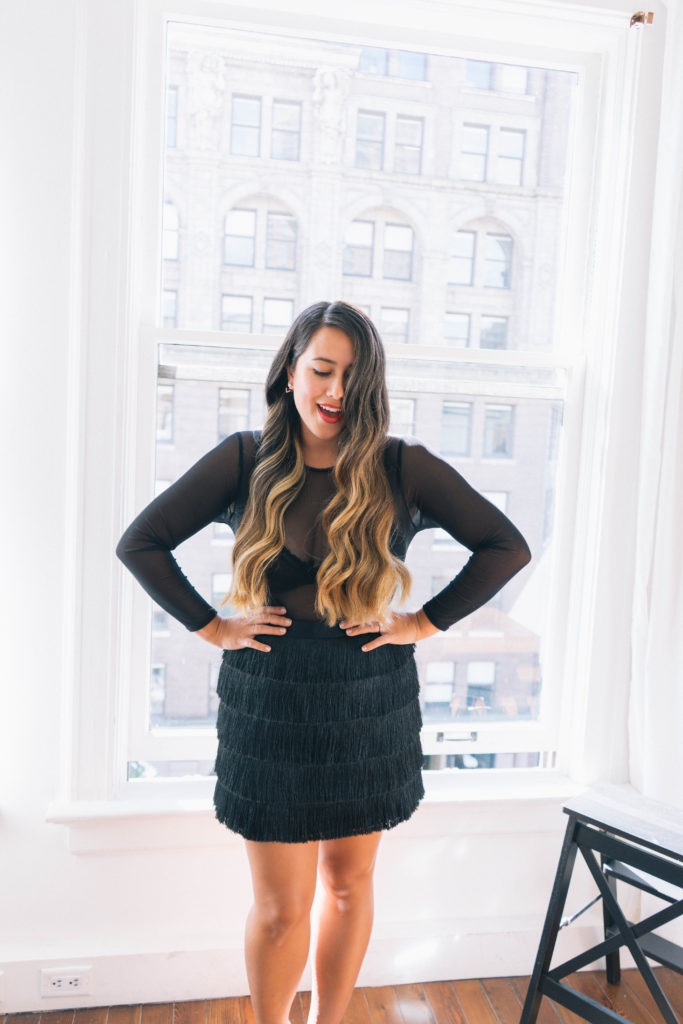 For the full tutorial and other holiday hair ideas, hop on over to Shoppers' Mane Essentials! Let me know if you give it a try, would love to see your fabulous retro curls!
This post is brought to you in collaboration with Unilever. As always, all opinions are my own.