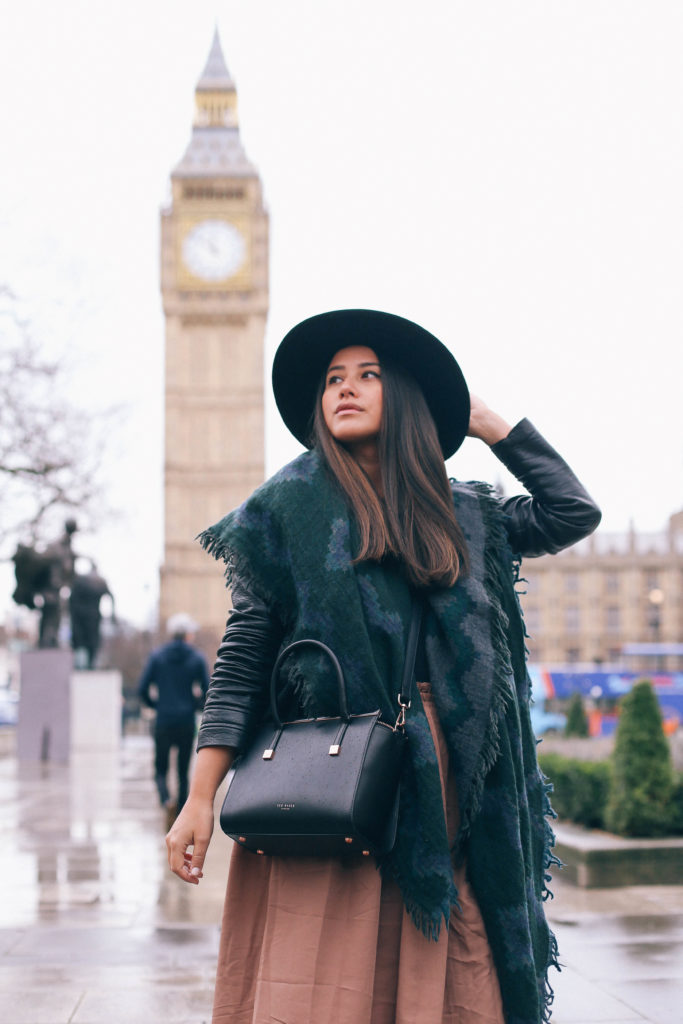 Can't believe Alex and I were in London and Ireland almost a YEAR ago!  Where on earth does the time go?  Instagram and photography are such a huge part of my travels (and life in general, really), so finding great places to explore and document can really make or break a trip. I was recently looking back at all the amazing snaps we took on our winter visit across the pond and decided to share a few of some of the best photo locations we shot at around the city.
Though, pretty much ALL of London is Instagram worthy, I've also included a few specific ideas for your travel itinerary.  So, if you're headed there soon, be sure to bookmark this one!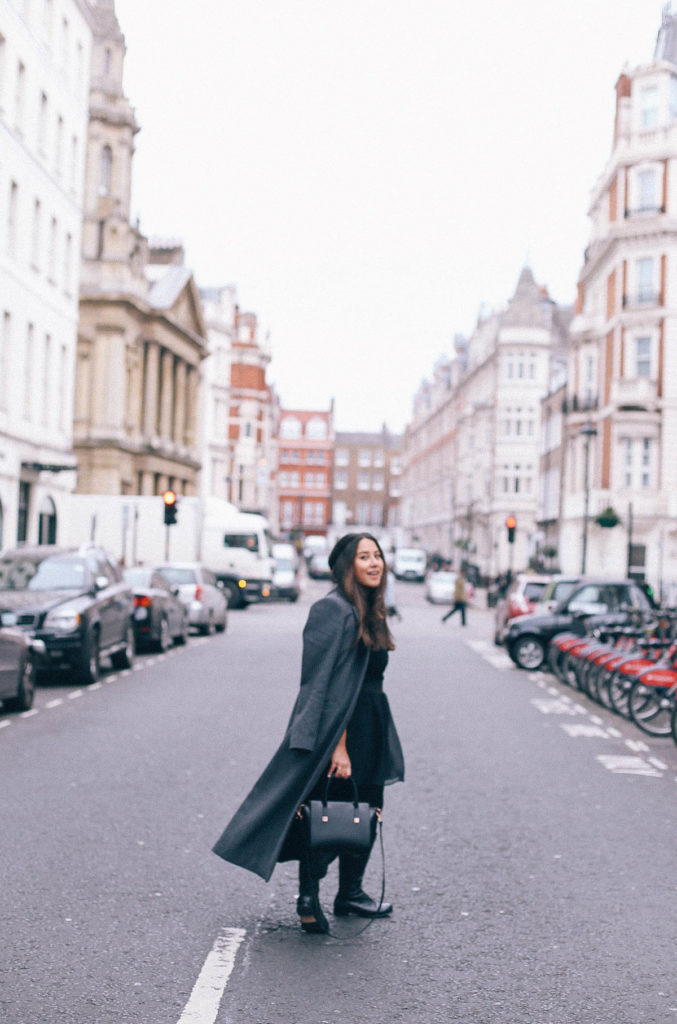 MARYLEBONE
I originally wrote about the lovely Marylebone neighbourhood back in this post.  Alex and I happened to stay in a hotel in the area and spent an entire morning wandering around.  There were plenty of quiet, residential streets with magazine worthy doorsteps.  Some with boastful plaques of famous figures throughout history that once resided there.  We found adorable little shops, cafes, and plenty of options for places to shoot our outfits.  It's a spot within London that I'd never really explored before, and highly recommend a walkabout if you've also never been!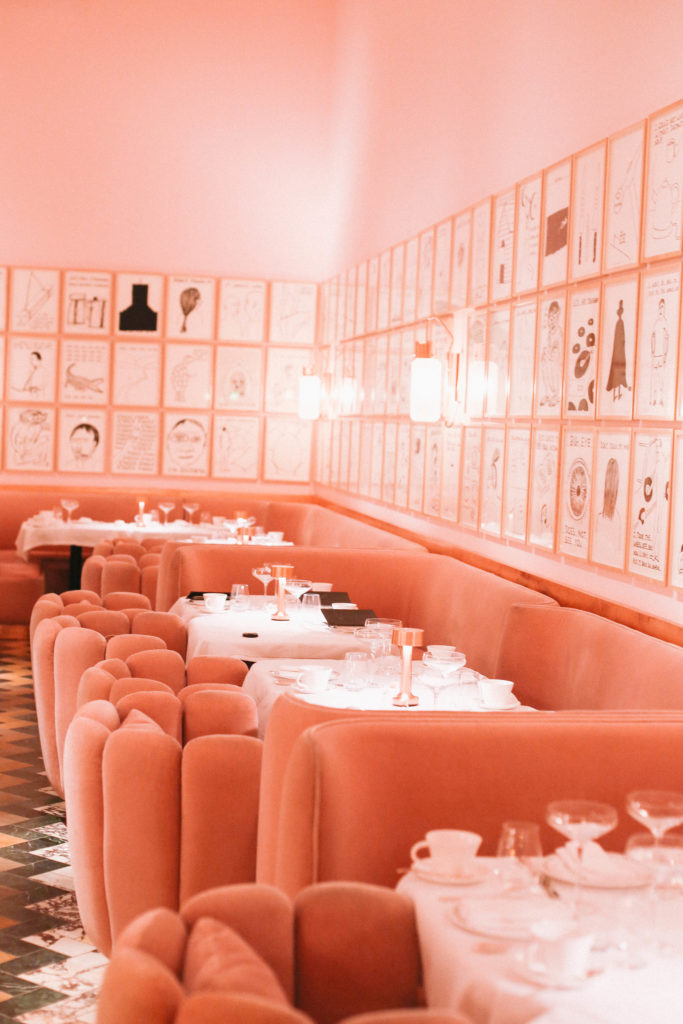 SKETCH
Words and photos cannot do this place justice, I'm telling you.  Sketch London is this place where art meets high tea meets some weird dream you once had.  This concept of offbeat vintage modern in a grand all pink room whilst eating scones with jam and clotted cream is my idea of heaven on earth.  If you are in London and like high tea, this is a thousand percent the place for you (we made a reservation in advance, which is a must).  The Instagrammable opportunities don't stop in the dining room, either.  Bring your phone into the washroom too – just trust me, it's a bathroom experience you'll want to document!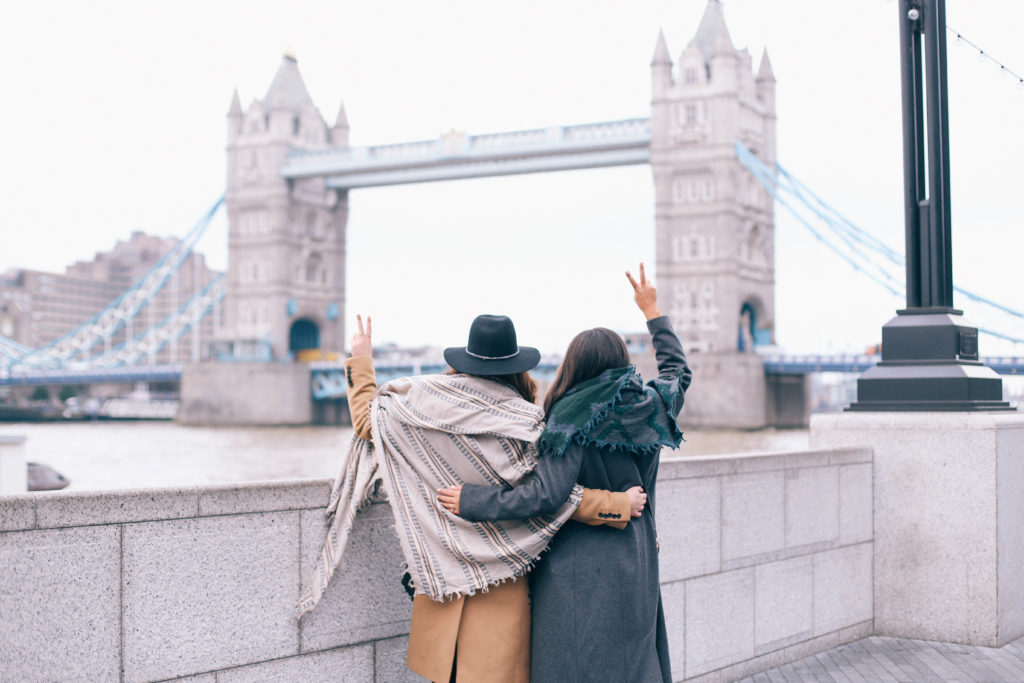 BANKSIDE WALK
I don't even think that's what it's called, but quite frankly, I couldn't find what this boardwalk along the Thames was called, so I'm going with Bankside, mmmkay?  We spent a half day in this area with tons of photo worthy and iconic/fun spots!  We started with a little window shopping and manicures at Ted Baker on Cheapside and walked over to see St Paul's Cathedral.  If you're hungry, apparently the rooftop views at Madison are AMAZING and if we'd had enough time, we would have definitely checked it out.  We then walked across the Millennium Bridge and strolled along the boardwalk towards London Bridge where we snagged the above shot.  Then we veered inland to the right and spent an afternoon shopping, eating cheese toasties, and drinking mulled wine at Borough Market!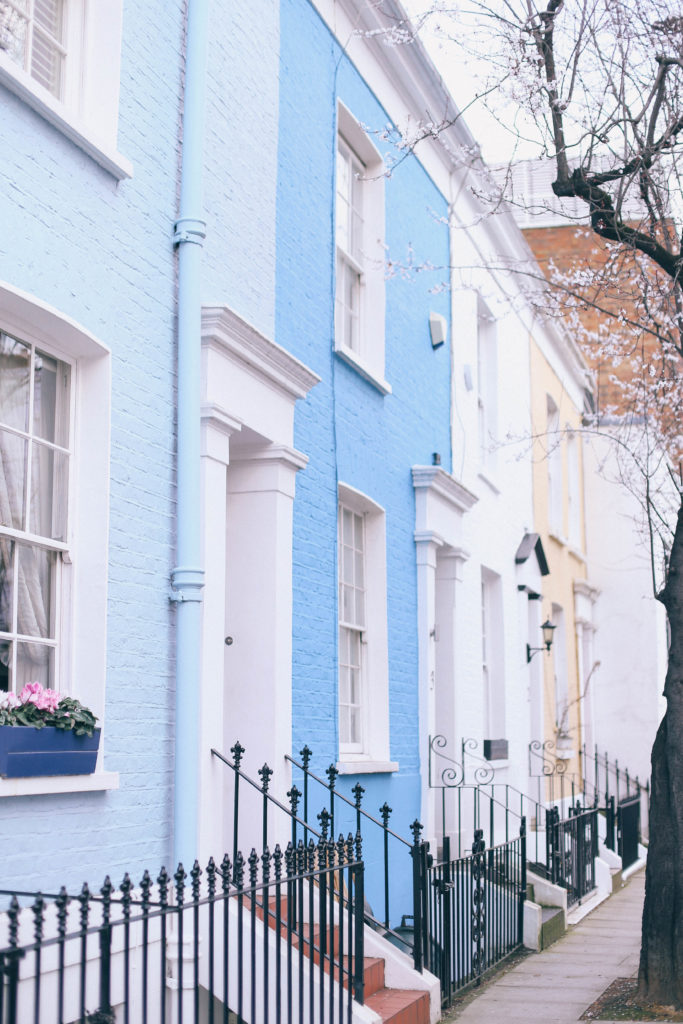 NOTTING HILL
I went to Portobello Market the first time I travelled to London in '09 and remember thinking it was just as I'd imagined, thanks to a certain famous Julia Roberts/Hugh Grant movie.  What I didn't realize, however, was that those iconic pastel row homes continue beyond the busy market.  Alex took me to the far less populated residential streets of Notting Hill (around Hillgate Place) and we got some of my all time favourite photos.  People obviously live in these homes, so I don't recommend being too disruptive and lingering for long, but it's definitely worth stepping off the main road and escaping the masses for a few minutes!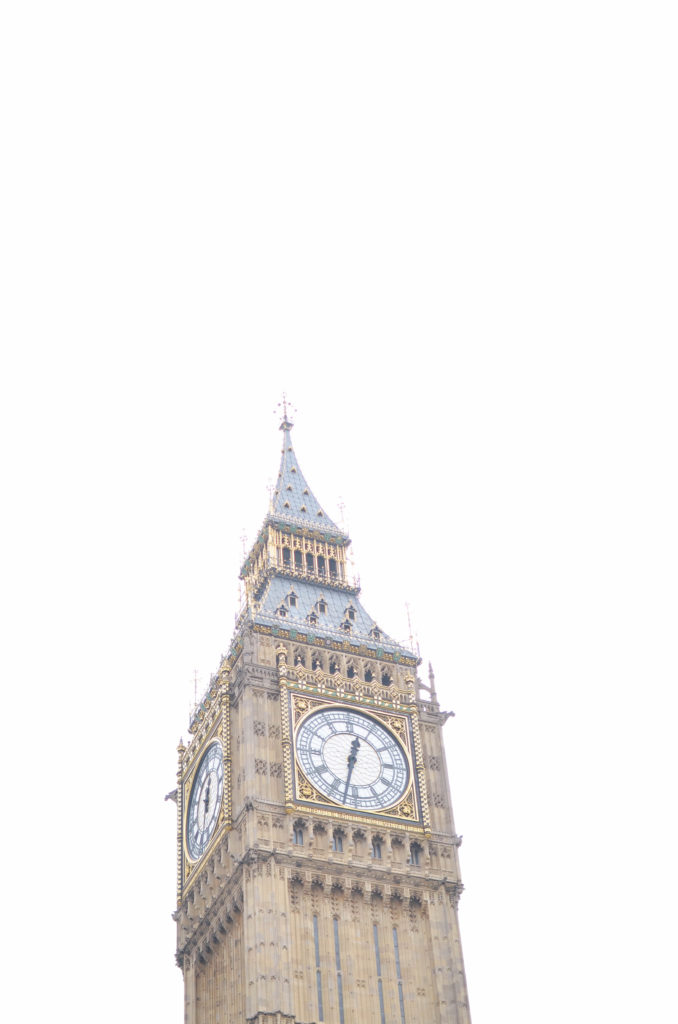 BIG BEN
You simply cannot miss it!  What an obvious place to have on the list, but every time I'm in London, I have to take a photo of Big Benny.  There's just something about this iconic clock in Westminster that I find so irresistibly British.  Walking the area around BB, there's plenty of vantage points and interest in the general vicinity.  It's a prominent historic fixture that provides tons of photo opportunities!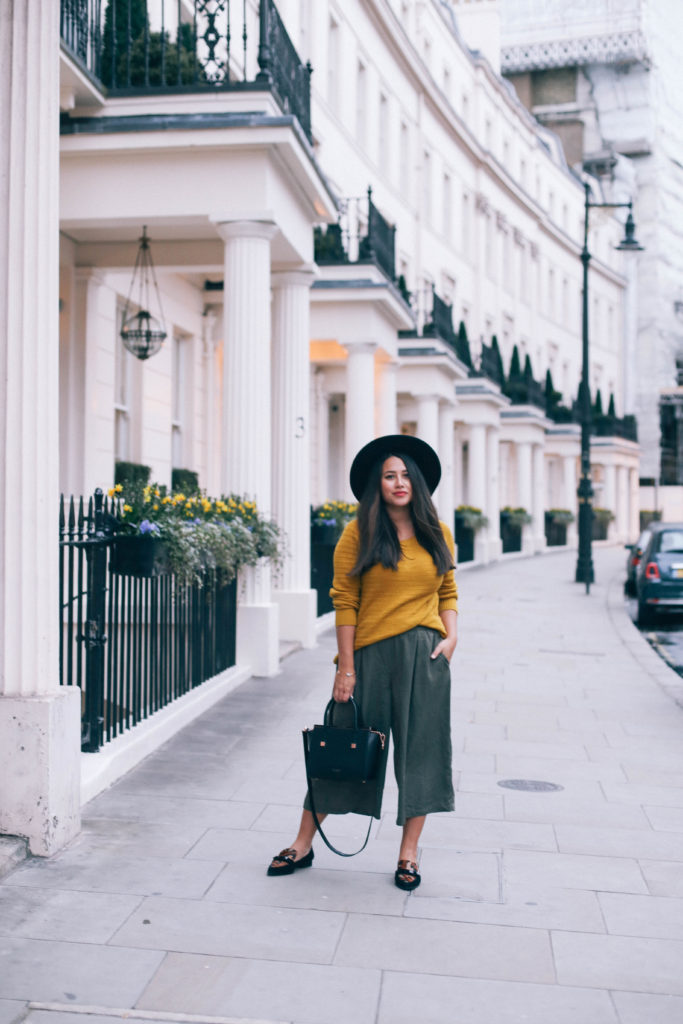 BELGRAVIA
Okay, Google maps is incredible.  Alex and I were wandering around, ill dressed for the freezing temperatures, desperately searching for a place to take outfit photos before the light was gone.  We'd found these absolutely stunning buildings and were both able to get really great photos.  For the purpose of this blog post, I wanted to find what the neighbourhood was called and using Google Maps, was able to find our exact route, which helped me locate this street, Grosvenor Crescent.  The power of modern technology, I tell ya!  It turns out that the area is called Belgravia, quite close to Buckingham Palace, and had some incredible buildings that are not to be missed!
*Photo credit: To Vogue Or Bust, myself, and Natasha Grant.
This barely covers it, I'm sure, so, what are some of your favourite London locations for photos?  Would love to hear 'em!