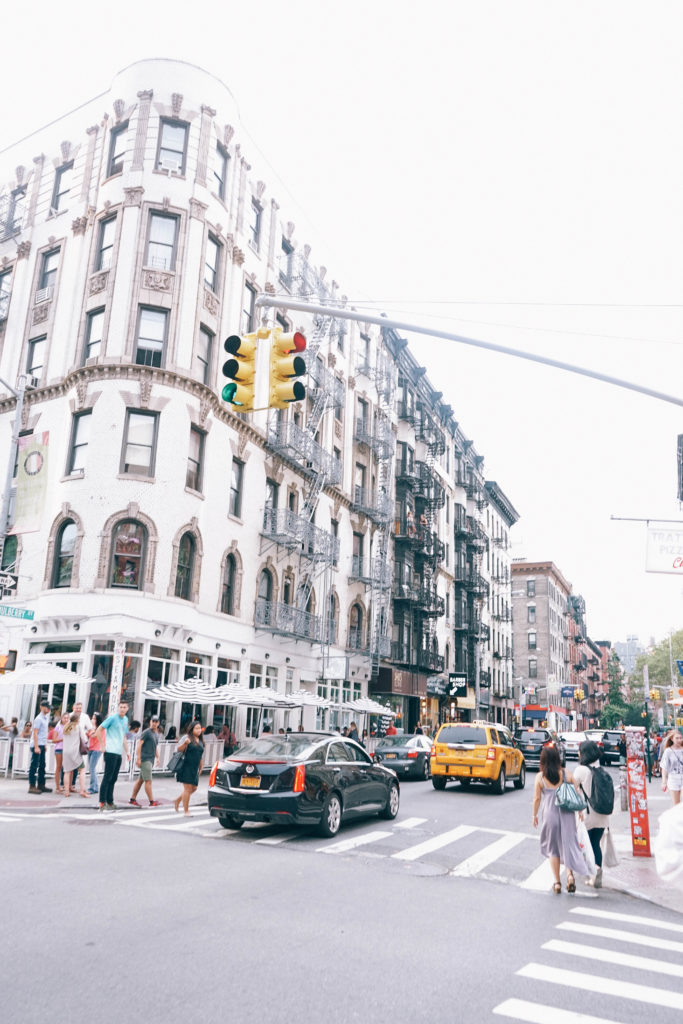 Did you know that eos stands for evolution of smooth?
NEW YORK!  I freaking love New York so much, I can't even tell you guys.  I'm so grateful for the opportunity to go, even for 24 hours.  And honestly, we managed to get a heck of a lot done in such a limited amount of time!  We attended a spectacular eos event, hung out in the LES, spent an evening in SoHo, watched a crazy thunderstorm roll in, took outfit photos at the gorgeous Library, walked Bryant Park to Times Square, and wandered the West Village.  Our group of Vancouver gals included Cee, Lyndi, Samantha, and Sydney and we had such a great travel dynamic. You should go check out their blogs if you don't already follow them!
I attempted to vlog the journey, though I massively failed when I basically forgot to get any video footage on the second day.  I hadn't had a cup of coffee since before we'd left Vancouver, so my brain was mush!  Anyway, it's still great fun, as you can see in the video and photos below: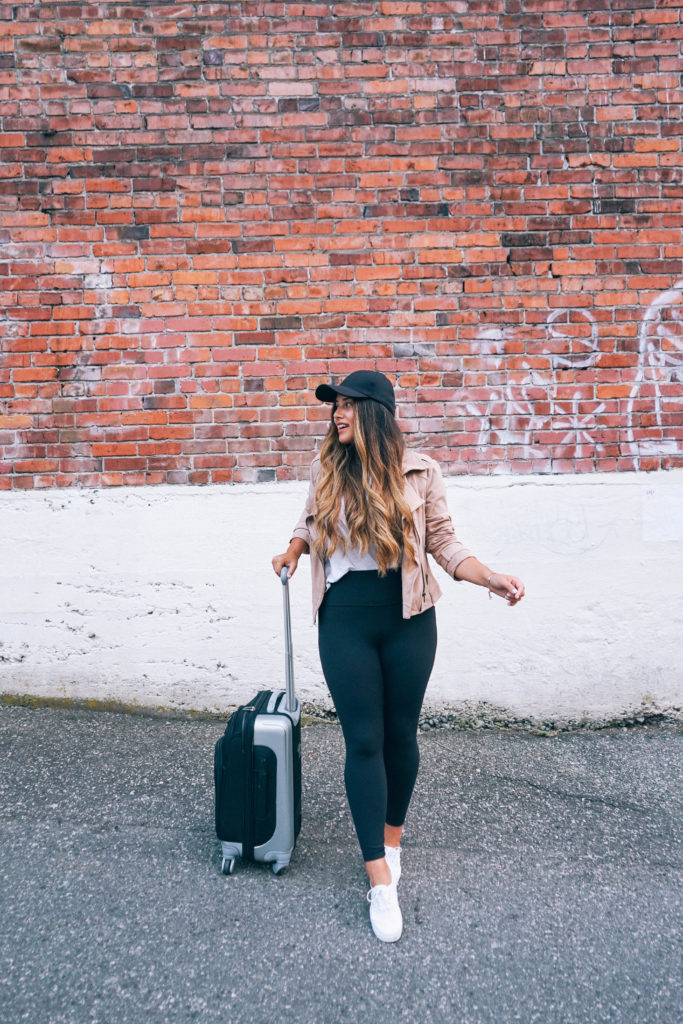 Taking a redeye flight that ends up delayed by almost 6 hours, requires the comfiest plane outfit you could imagine.  And you guys, I managed to actually sleep this entire flight!  I think I will do a travel post about my recently discovered trick to sleeping on a flight because this is all very new and exciting for me.  Anyway, these are the Lululemon Align Pant II and they are magnificent, as well as their Baller Hat (LOL).  I also woke up just in time for our decent towards JFK and happened to get some pretty cool window seat footage of Manhattan!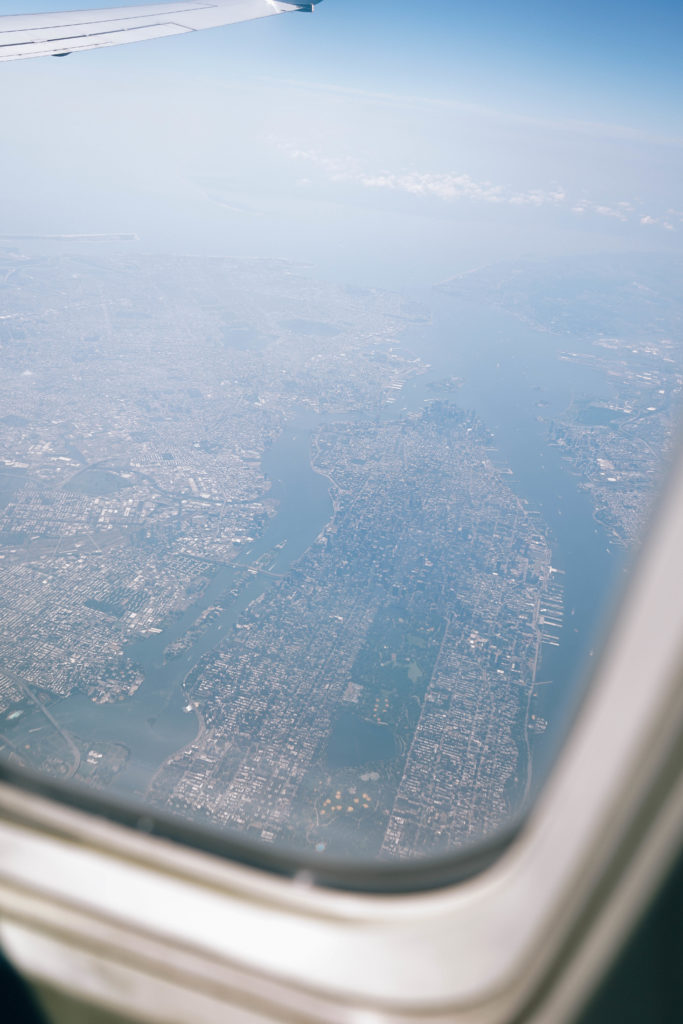 The eos Event
Are you familiar with eos?  They're those adorable sphere lip balms that actually work!
The eos team was kind enough to host us in New York City to take us through their new launches in person.  The event took place in a gorgeous white loft space with magnificent NYC views.  The team at eos have been working on some really amazing innovations and even had someone from their R&D Team there to demonstrate their new formulas.  I love how they've taken their existing balms to the next level with the same great quality.  The new Organic Sweet Mint is my absolute favourite, it smells like those pastel Christmas mint chocolates!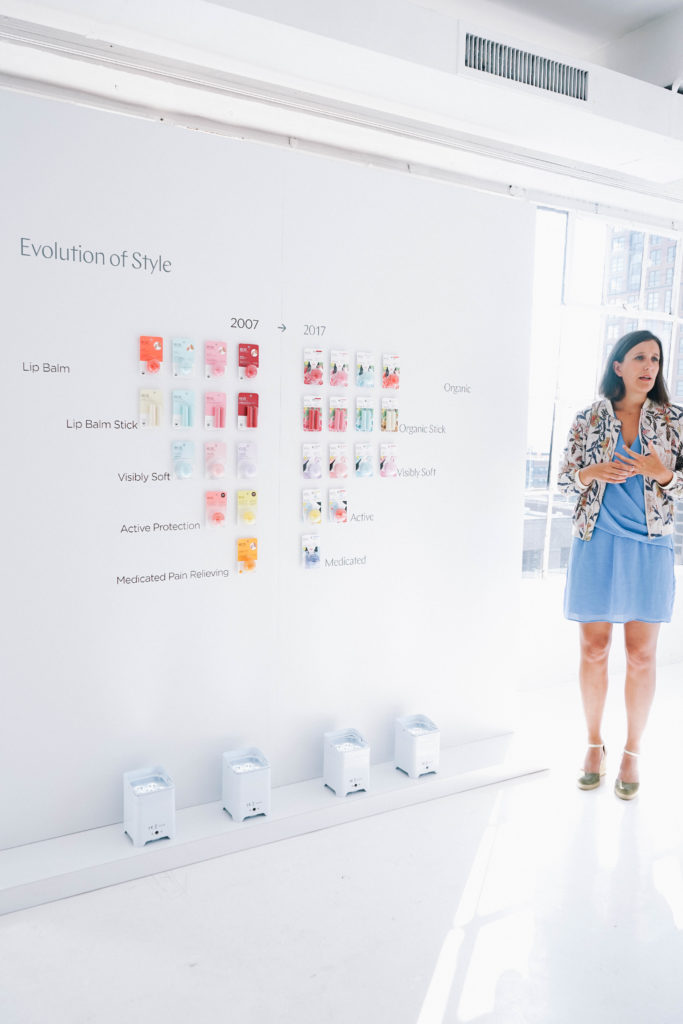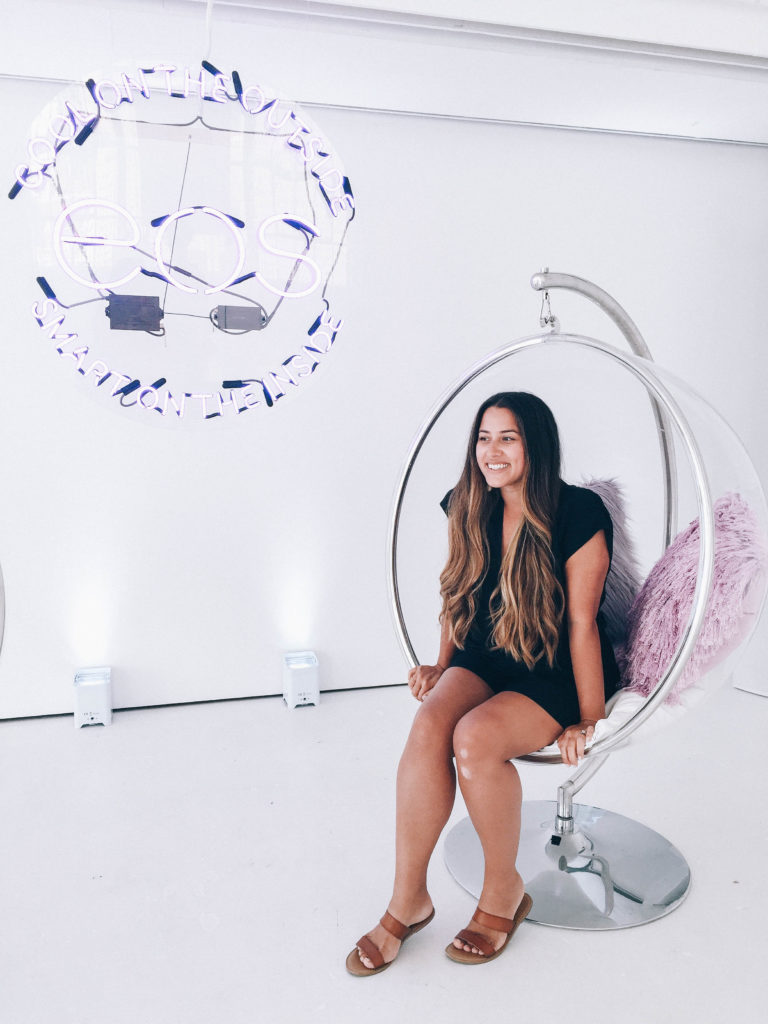 When you're trying to look cute sitting in a hanging chair, but are also worried you might break it ??‍♀️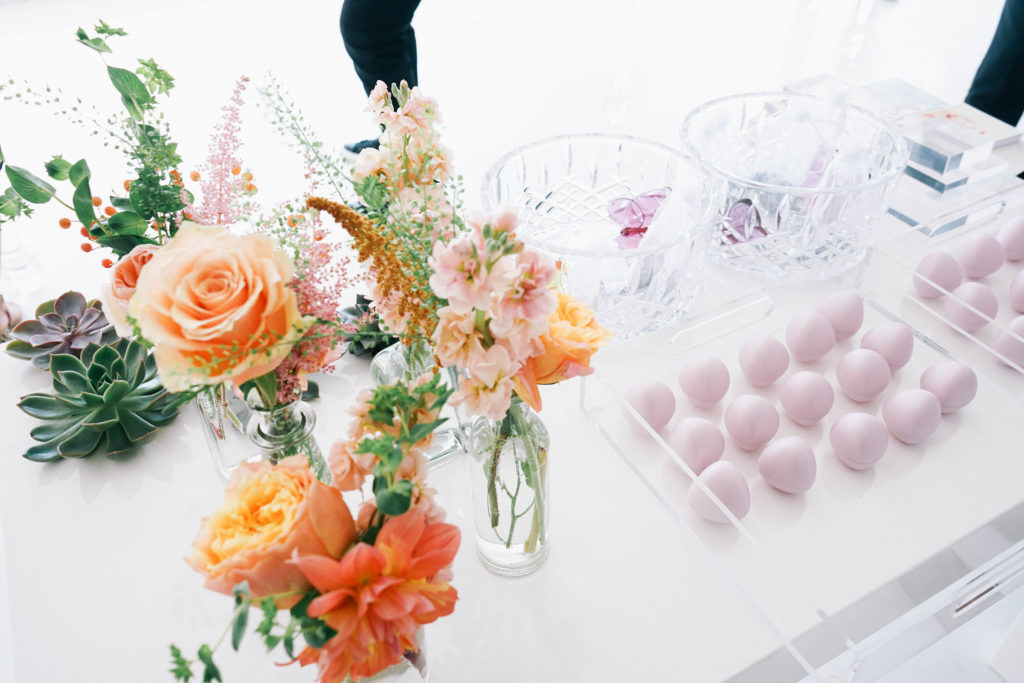 eos Crystal Lip Balm
This was the big product reveal and it is SO cool!  They have been working on this one for a few years and it is a CLEAR weightless lip balm formula.  Completely vegan, wax free, and feels incredibly light on your lips.  The hydrating key ingredients include Shea Butter, Aloe Oil, Avocado Oil, and Coconut Oil, and these Crystal balms come in a delightful Vanilla Orchid or Hibiscus Peach flavour.  This is going to be the perfect balm to layer under lipsticks, I just know it!  Available this month and you HAVE to try it!
You can read more about it here.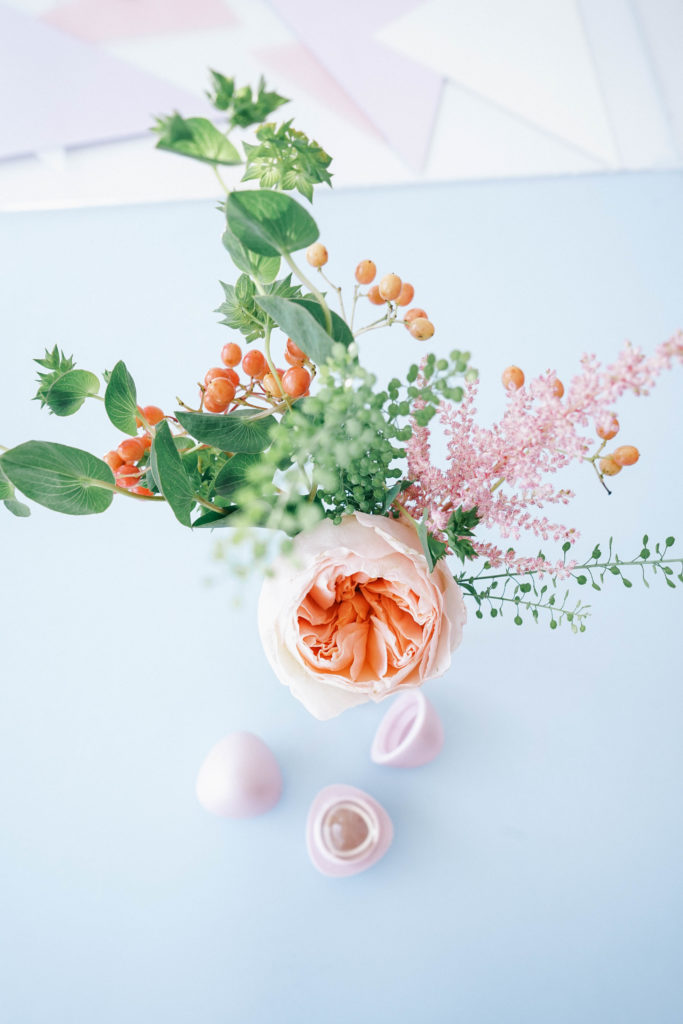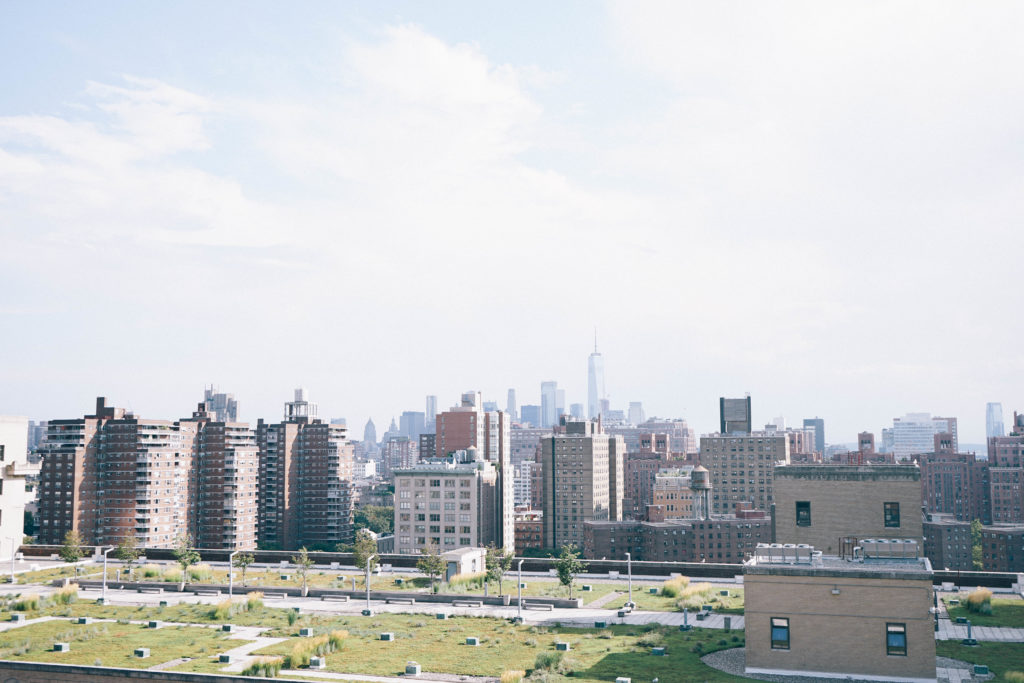 After the event, we walked to SoHo for a drink at Cha Cha Matcha, a couple magic hour photos, and then the most spectacular meal at NoMo.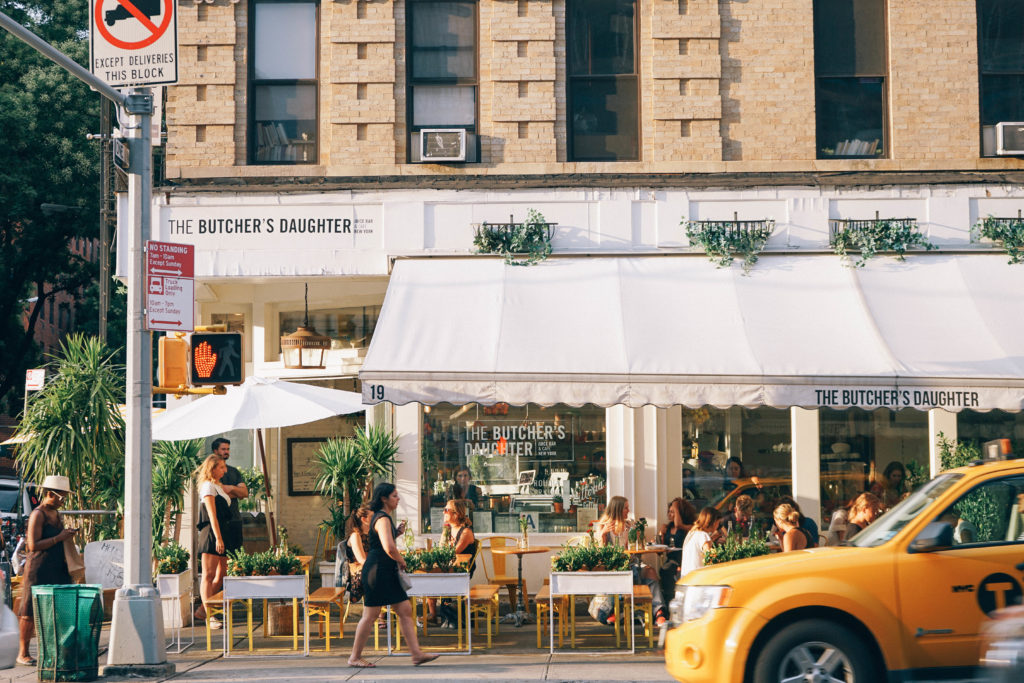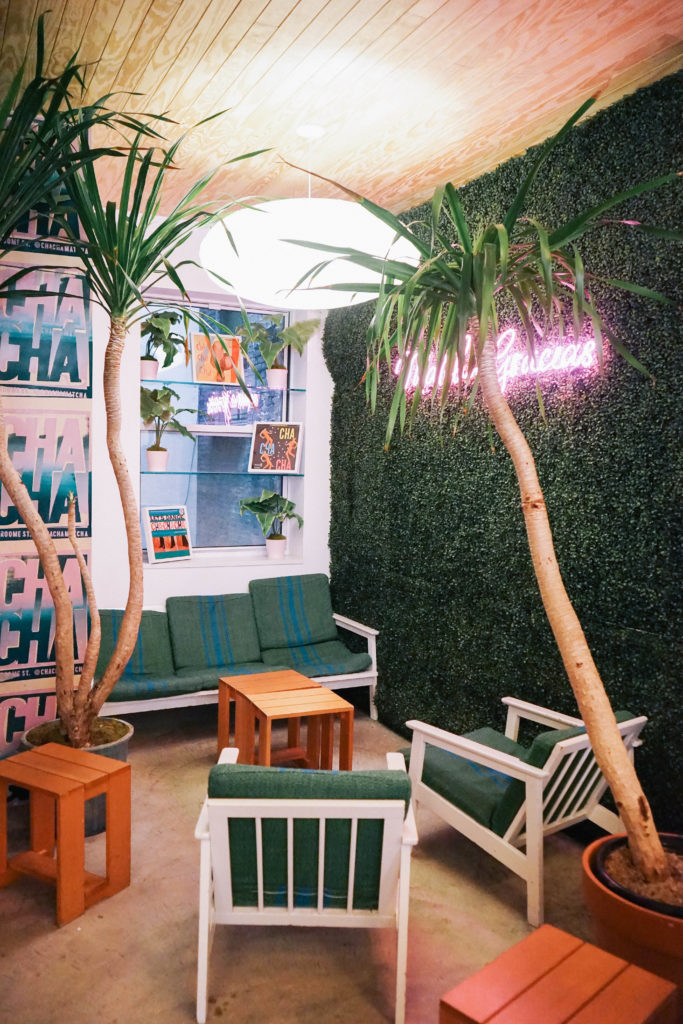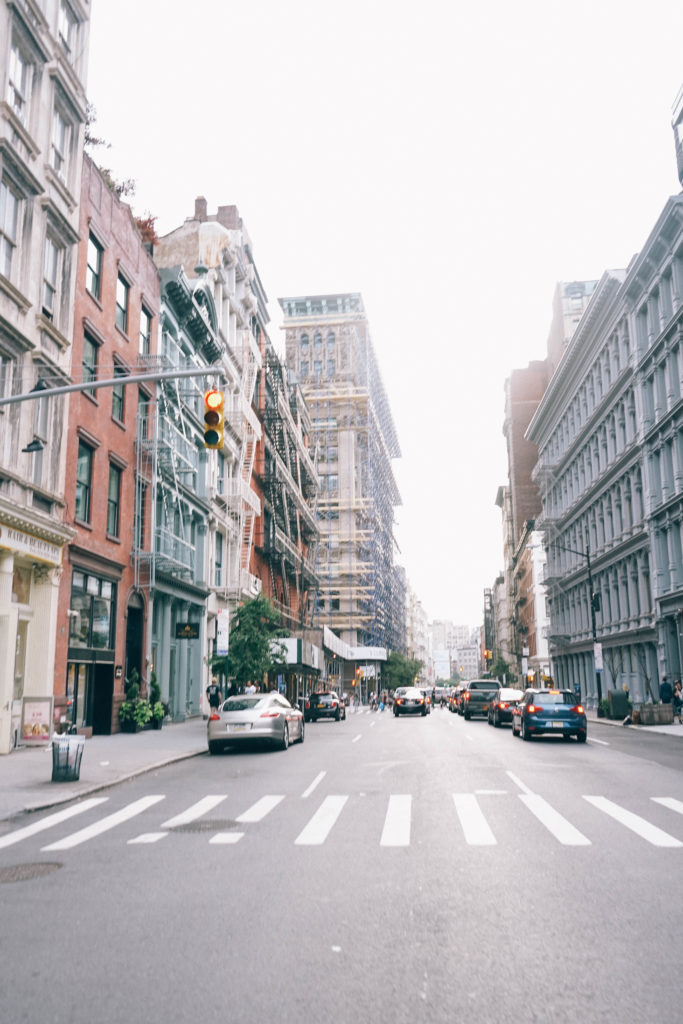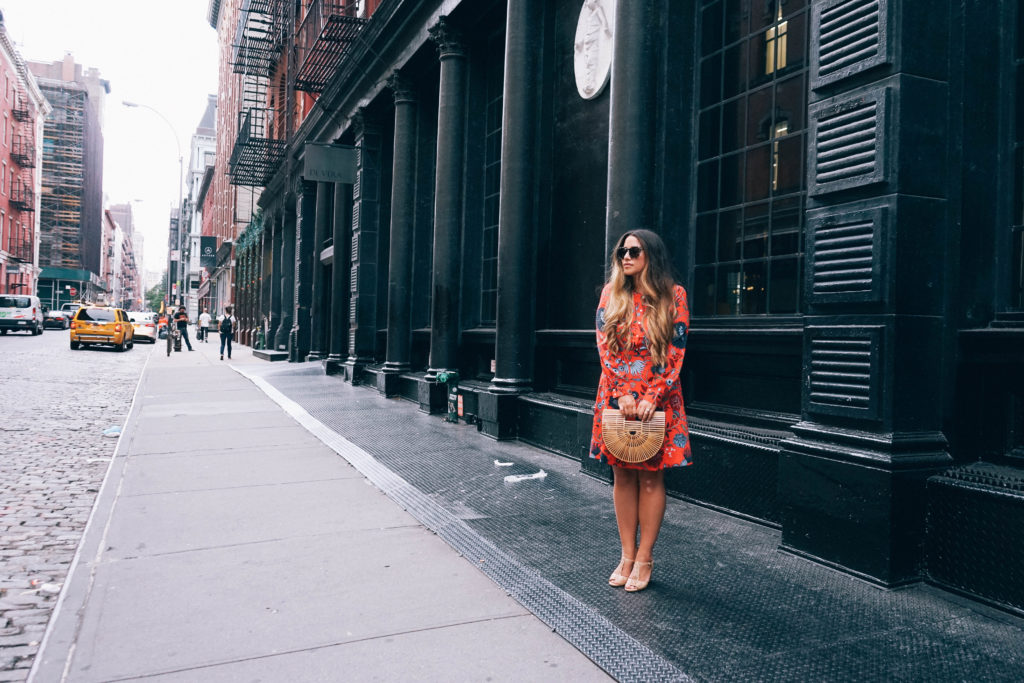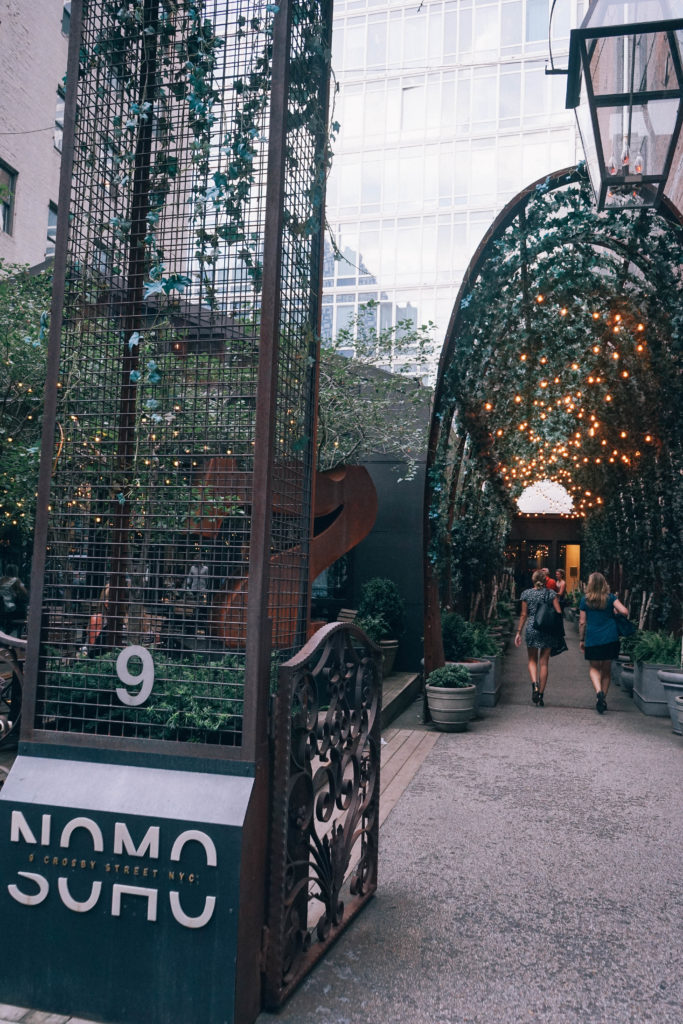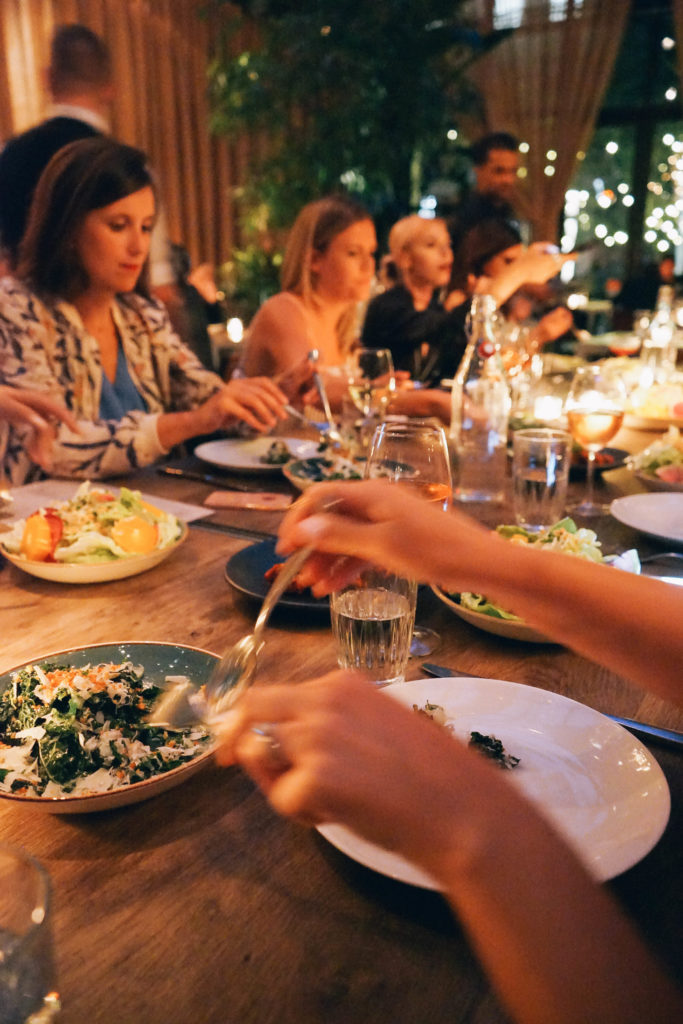 We all woke up quite early Friday morning to get ready and make the most of our morning and afternoon in The Big Apple.  My alarm went off and was immediately followed by an intense clap of thunder.  In true NYC fashion, it went from sunshine and scattered clouds to doomsday rolling in and was all done in about an hour.  We ended up meeting at 8:30 instead of 8 and avoided the rain and storm.
We took outfit photos at the gorgeous NYPL, and then wandered through Bryant Park and the edge of Times Square.  Took a cab to the West Village for brunch at Jack's Wife Freda, walked around snapping pics and popping into various shops.  The girls wanted to go up to Bloomingdales, so we took a cab uptown and then it was already time to leave!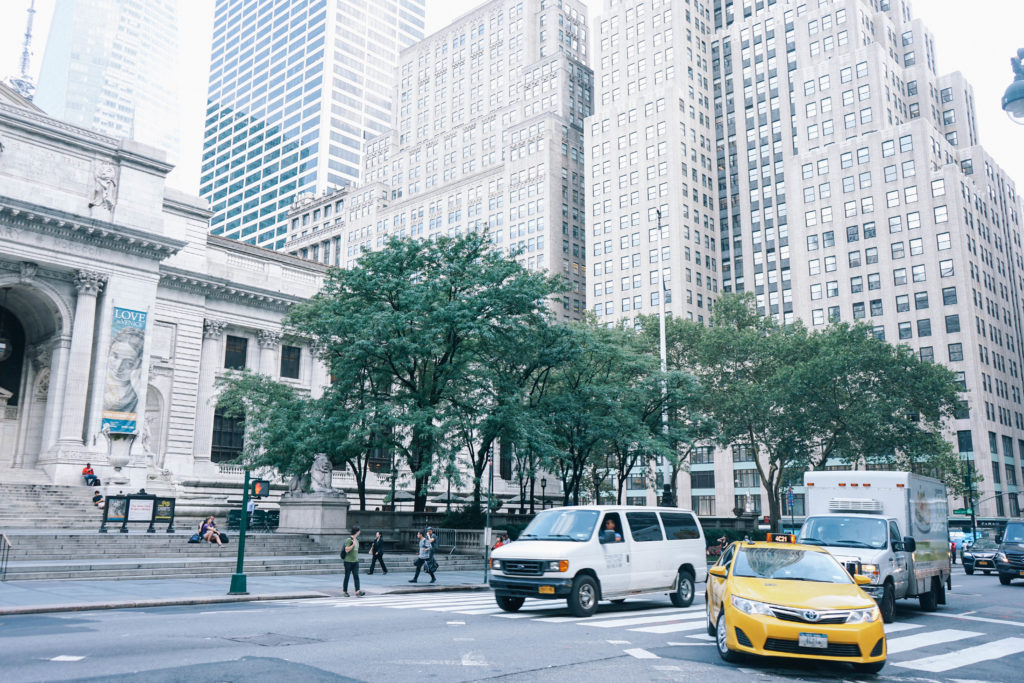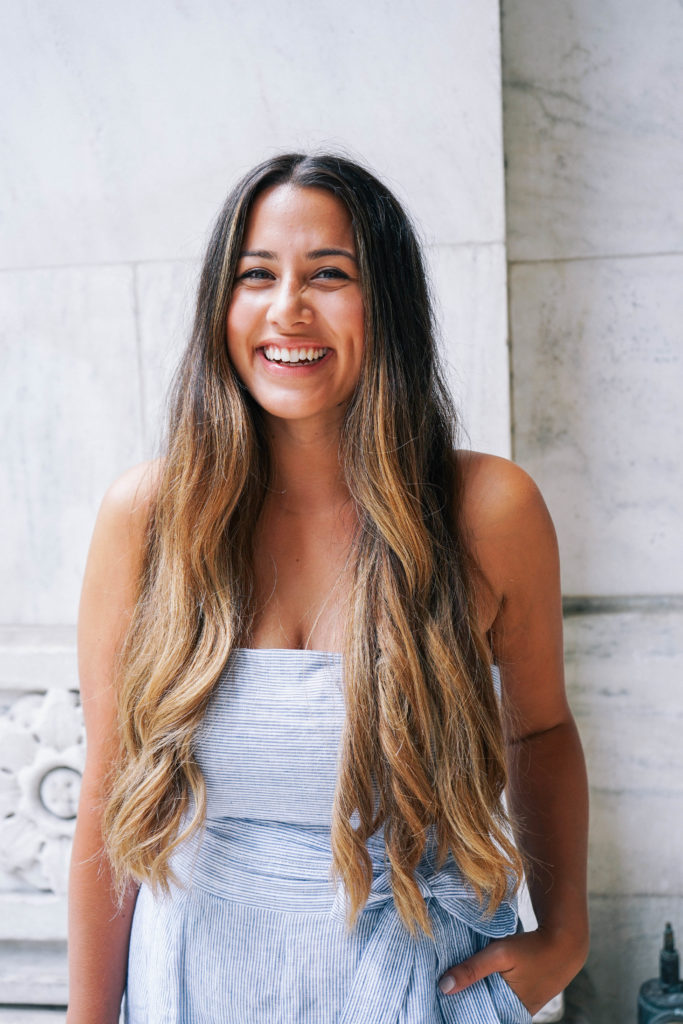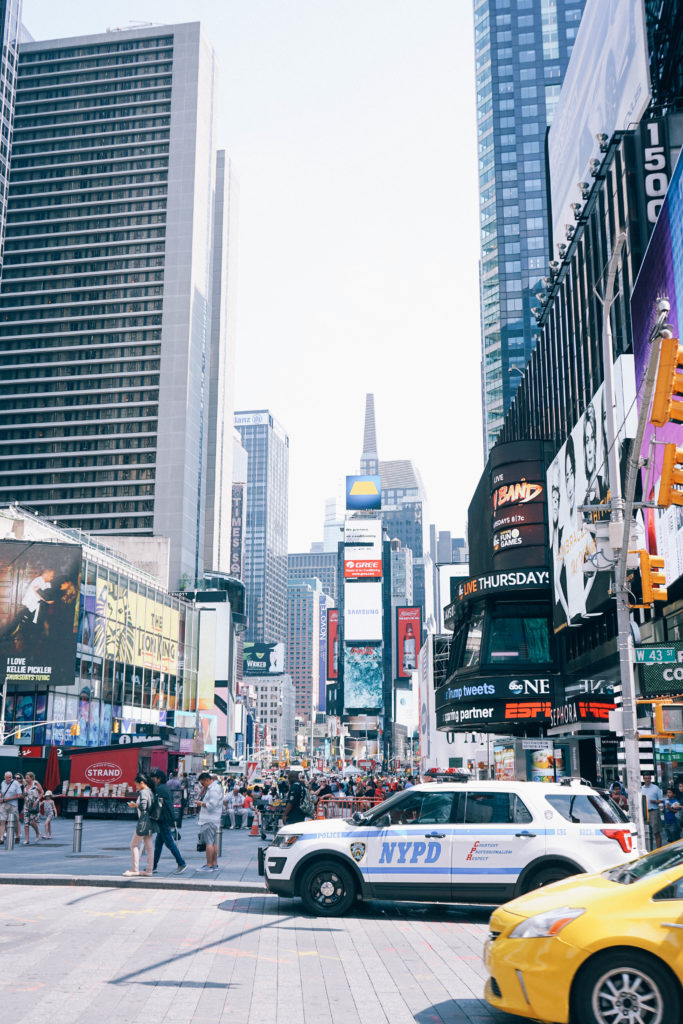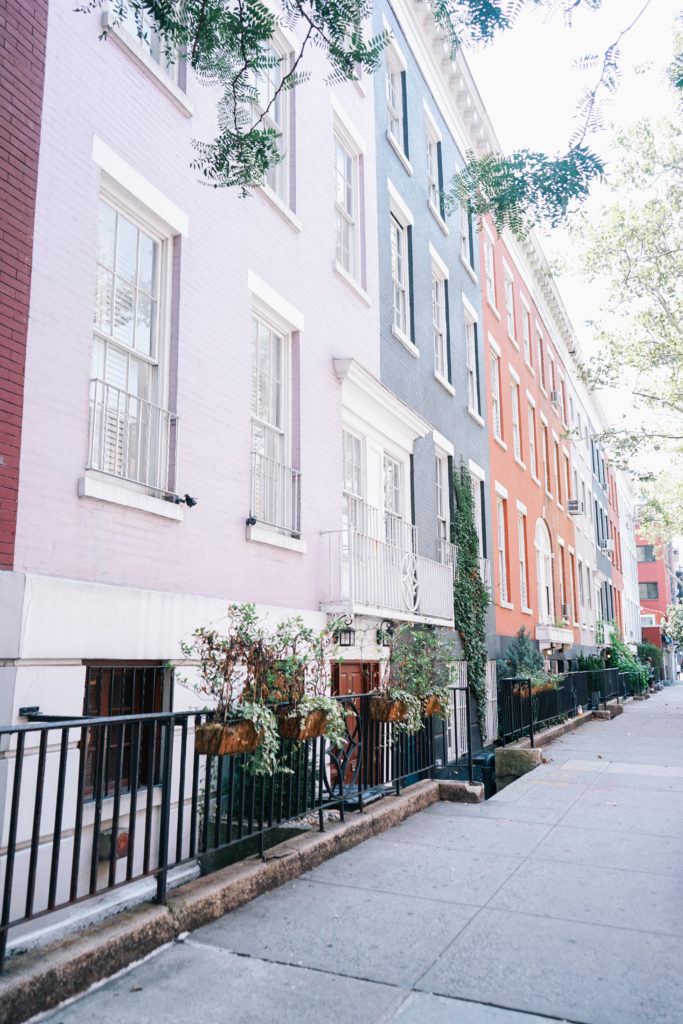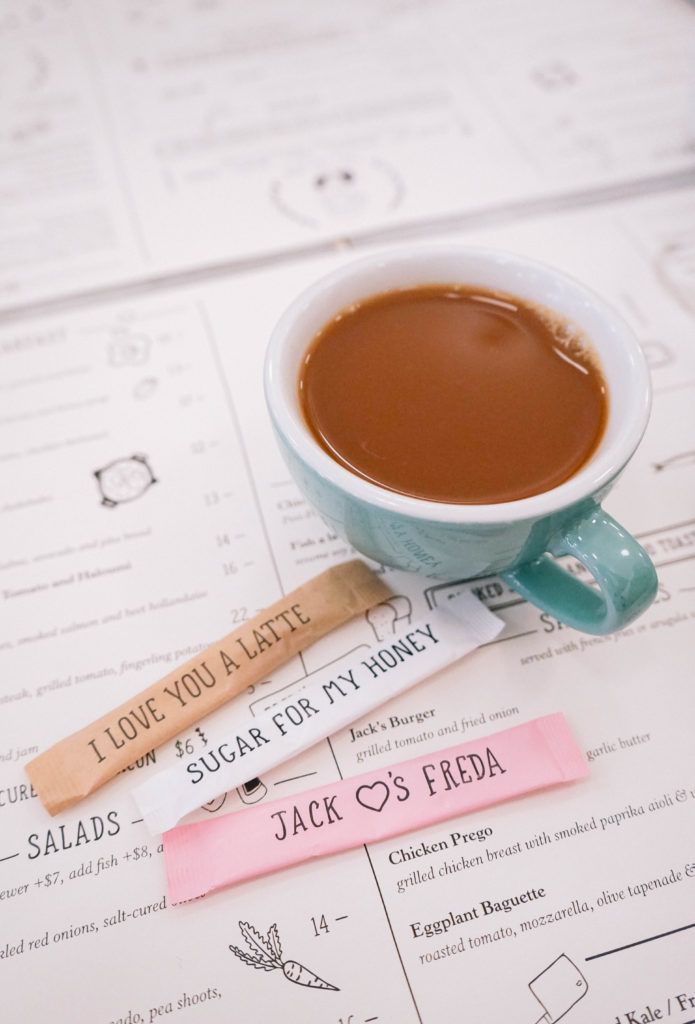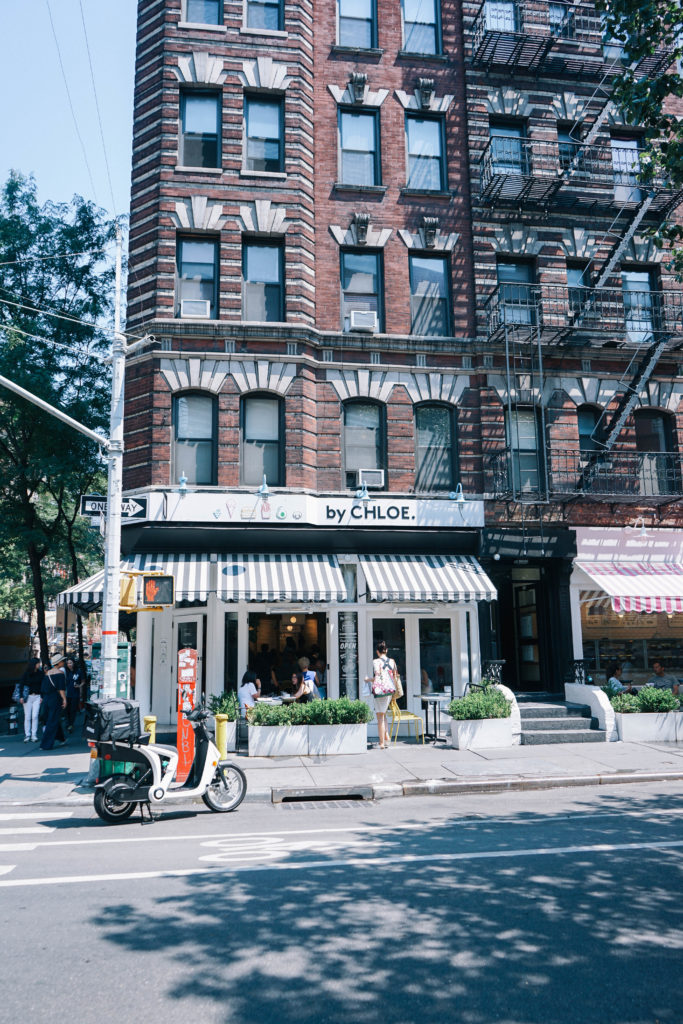 It was such a surreal 24 hours in one of my favourite cities.  A HUGE thank you to eos and the Faulhaber team for this incredible opportunity.