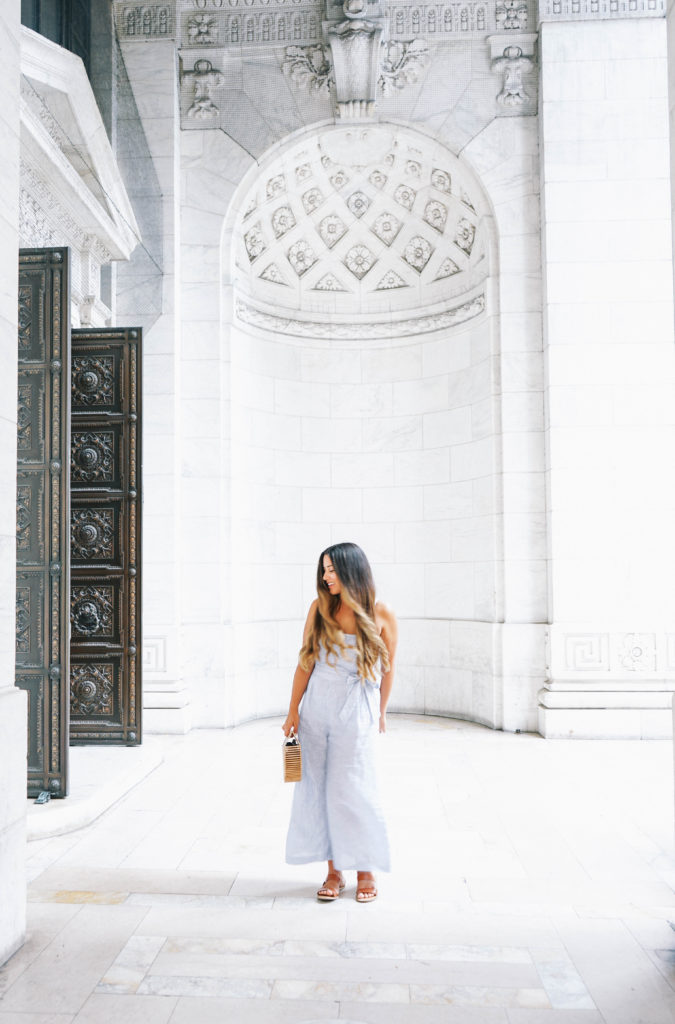 I don't want you to panic, but there's only a few sizes left…
We were in Chicago, casually browsing some stores and my sister in law, Anya, went into the J.Crew fitting room to try something on.  I stood with the guys at the entrance of the store to wait for her, when a light blue striped linen fabric caught my eye.  Someone was putting a jumpsuit back on the rack, but it was the only one left.  I walked away from their conversation, laser focused on this new mission, and told myself that if it was in my size, I would just try it on.  I flipped the tag around, and there it was…a 10!  I had to give it a shot!  Not only did it fit like a glove, but the sales associates insisted that I HAD to have it.  Twist my arm.
I knew in my heart that this jumpsuit was the trendy, but classic piece that would get me through summer.  The lightweight linen fabric and comfortable, yet flattering cut have a lot to do with that.  Thanks to its versatility, I've worn it to a wide range of events like a dressier patio brunch, a kid's birthday party, a dinner out, and long haul city sight seeing.  If it were the right one, I would even consider wearing this to a wedding!  Cannot recommend this jumpsuit enough.  If your size is left, I think you should seriously consider going for it.
As I mentioned last week, we took these outfit photos at the New York Public Library and it was THE most gorgeous setting.  The grand marble details were the perfect backdrop for my favourite summer outfit!
Shop The Post: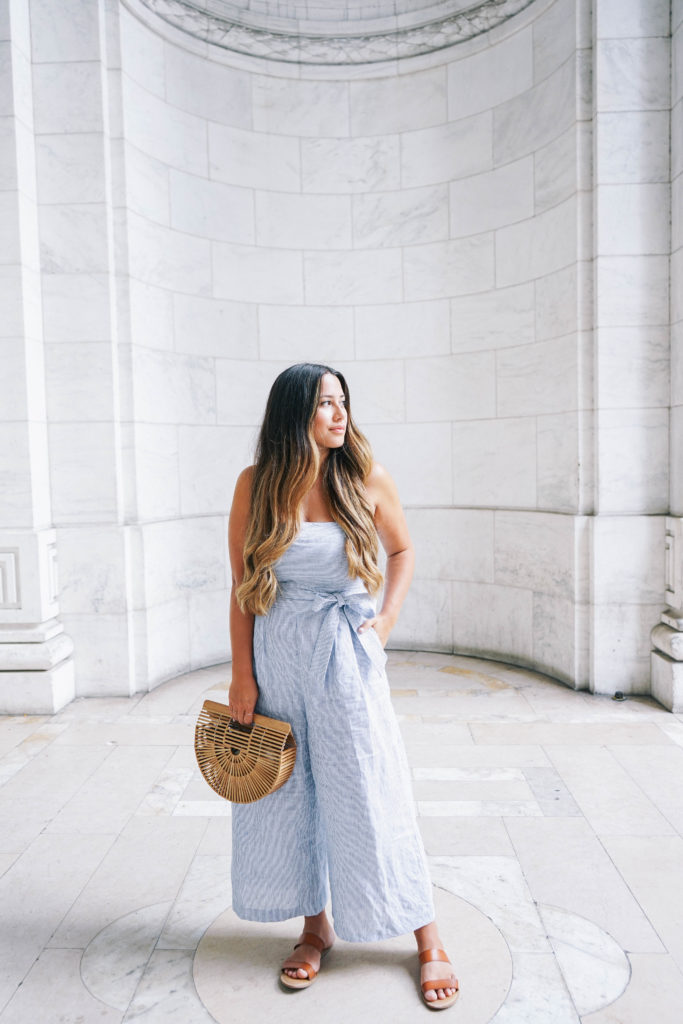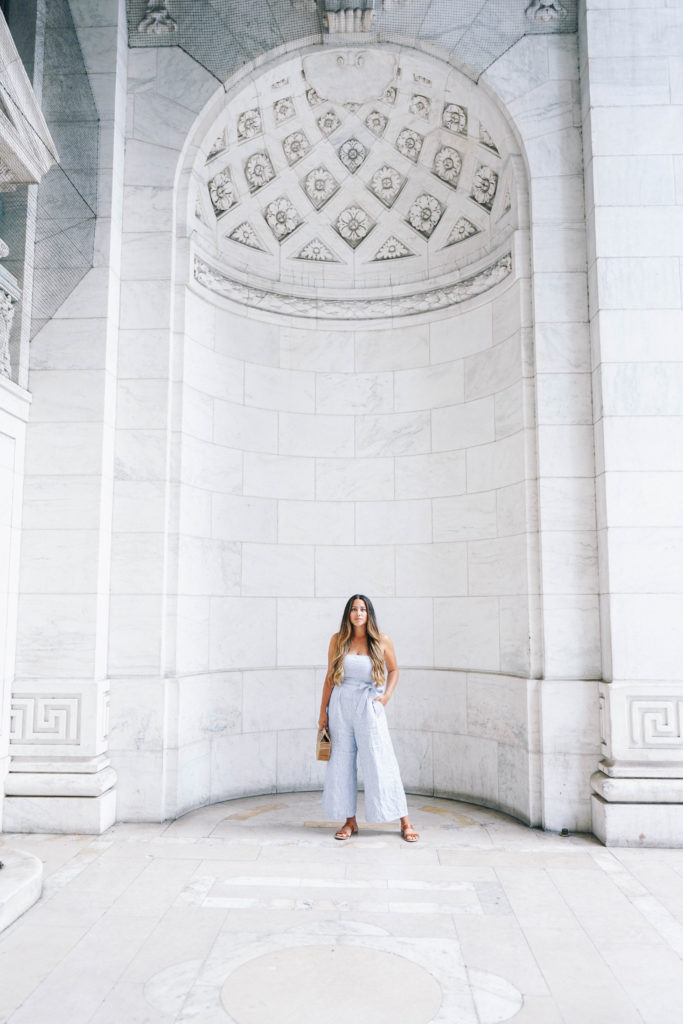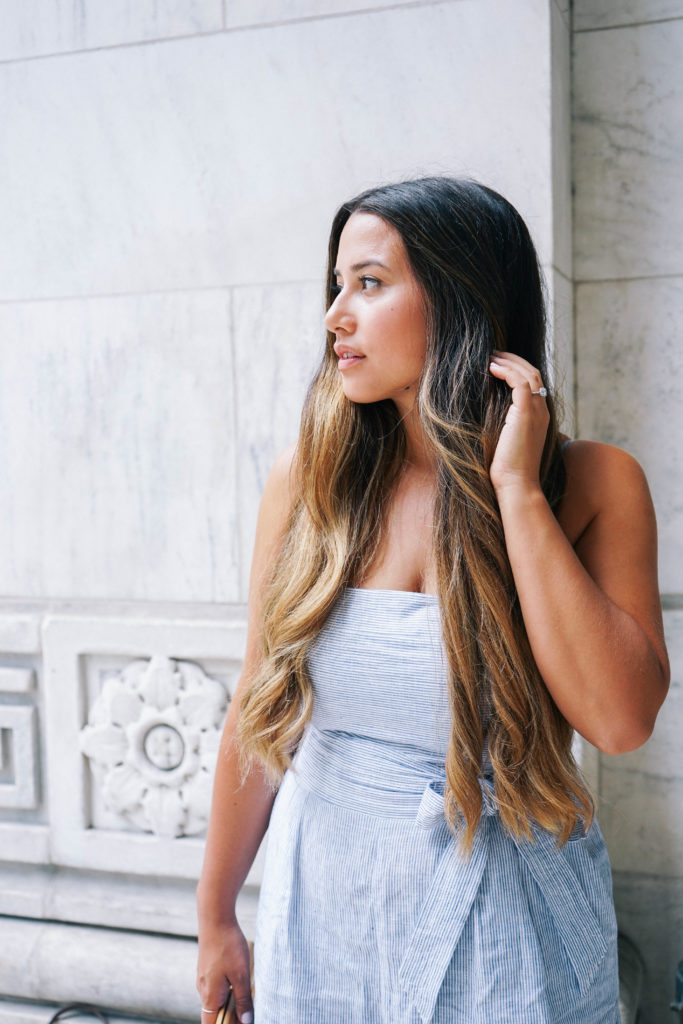 Photos by Coco and Vera + Samantha Sito
Jumpsuit from J.Crew
Sandals from Old Navy
Bag from Cult Gaia