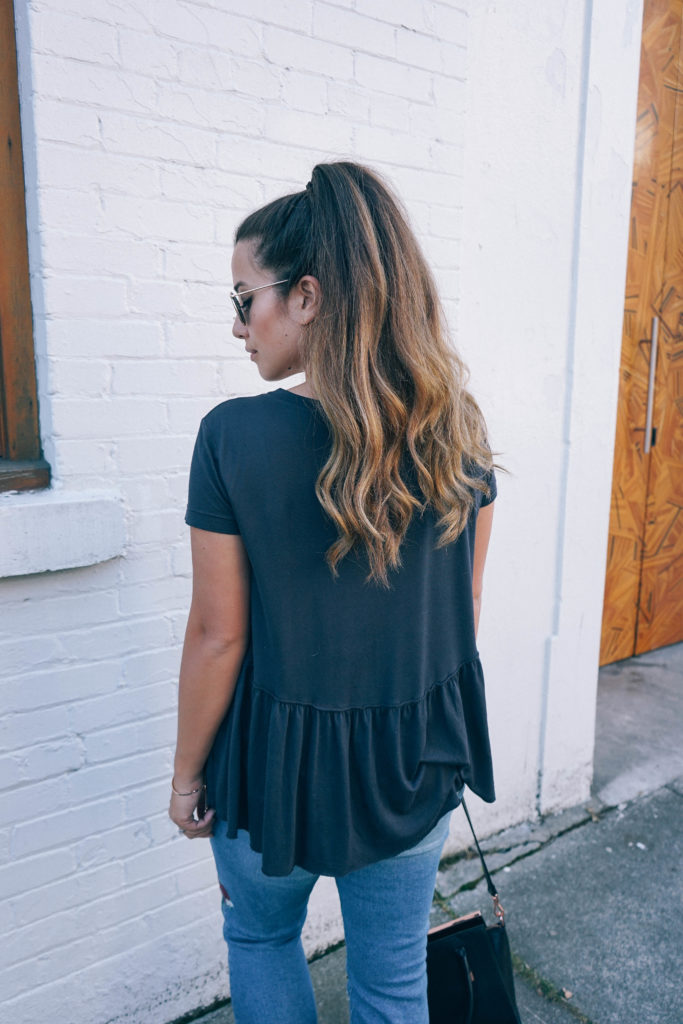 Always aiming for maximum ponytail volume ¯\_(ツ)_/¯
I have to say that teaming up with Goody has been so fun!  When we first kicked off our partnership, they sent a box of their products for me to play around with, which was all kinds of amazing.  I have discovered some new go-to accessories and wanted to share a recent favourite with you.  The best part?  You'll have the opportunity to WIN a Goody Hair package to try out their accessories as well!  More details coming up on my Insta very soon.
Since I don't wash my Mufasa mane on the daily, quick and easy styles for second (or third, or fourth) day hair are so important.  A ponytail is obviously a classic style, but I was so excited to discover a little Goody accessory that helps take things to the next level.  With the weight of my hair, a ponytail usually falls flat and the elastic slides down with any movement.  This little comb and elastic combo helps keep things secure and gives that fountain effect at the top for mega volume!  Though I have thicker hair, I did try it out on a friend who has thinner locks and it also worked well for her.
Be sure to check out my other favourite Goody accessories in past posts here and here!  There will also be a HUGE Goody Giveaway on my Instagram in the next few days, so keep an eye out for it!
SHOP THE LOOK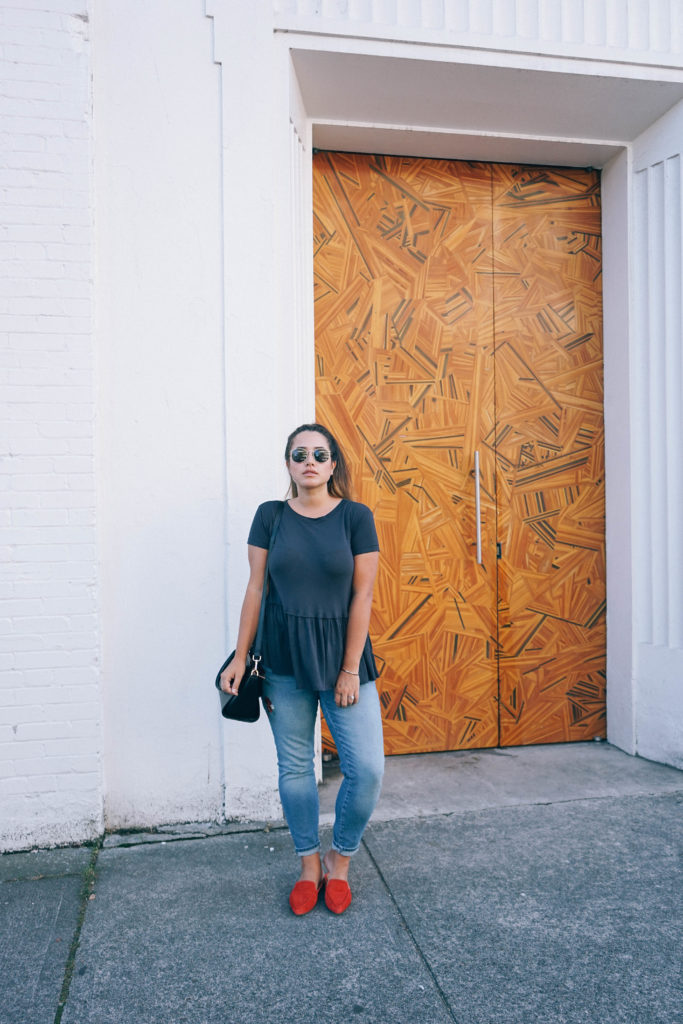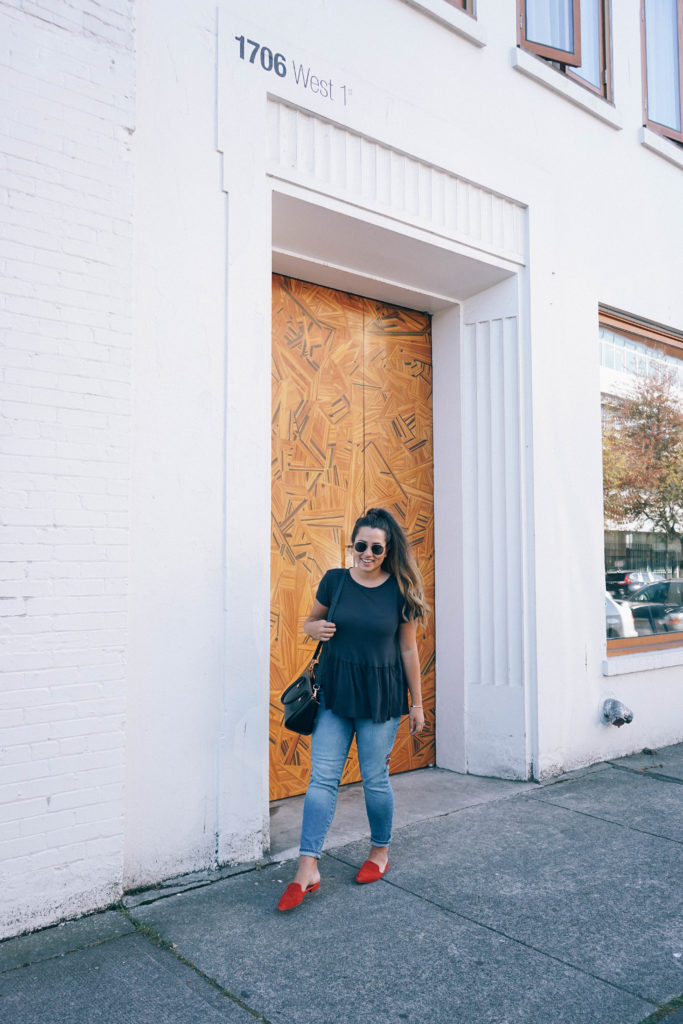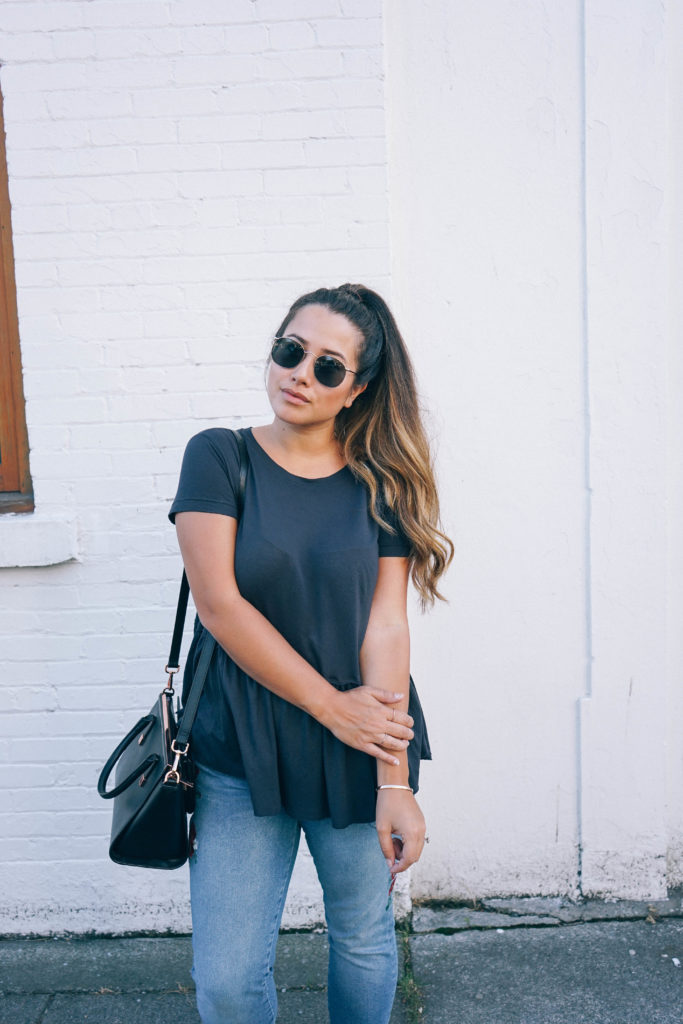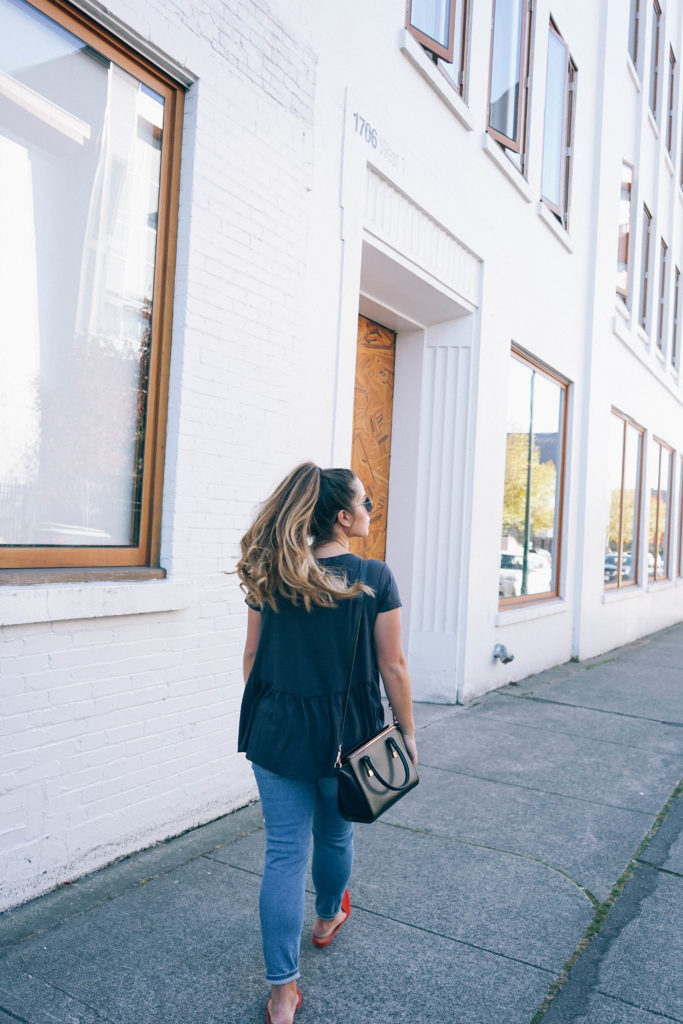 Adriana Embroidered Ankle Skinny Jeans c/o Mavi
Peplum T-Shit from Urban Outfitters
Franco Sarto Mules from Nordstrom Rack
Monica Vinader Fiji Chain Bracelet c/o Nordstrom
Prescription 'Harrison' Sunglasses c/o Bailey Nelson | These are the gold frames with grey lens | Similar here
Bag c/o Ted Baker
P.S. This isn't even a sponsored post, I just felt compelled to share LOL!