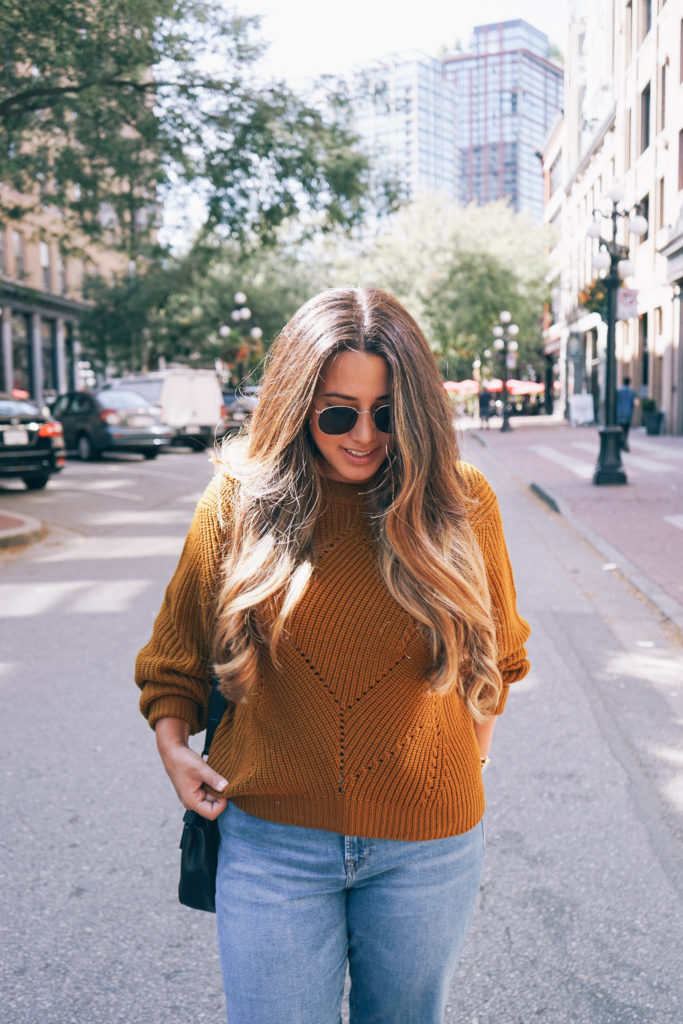 Ohmygod, fall is, like, my favourite season.
I love this time of year and I legit don't care how basic that makes me.  At this point in my life, I'm at peace with my basic tendencies.  Not only is this the official kickoff of my favourite season, but it was on this day, 4 years ago, that Adam proposed!  And though Adam planned a simple and lovely proposal, I am a hundred percent sure the fact that it was also the first day of fall was a coincidence.  I mean bless, but there's no way he planned that out, the universe was just gifting him with that one!
In my autumn spending spree, I found this gorgeous golden brown chunky knit sweater at Aritzia.  It's really comfortable and I love how the cut of it makes tucking it into jeans an option, which I never really thought I'd have the ability to do.  Miracles can happen, people, you just need the right sweater and mom jeans!  I thought I had dressing for the weather figured out with a warm sweater and cool sandals, but jokes on me because the weather is all over the place and I ended up majorly overheating in this.  I think this outfit would have been a perfect 'fall transition' combo if I'd layered a t-shirt underneath.  That way, when the sun came out, I could have ditched the sweater and been a LOT more comfortable!  As Alanis said, you live, you learn.
Happy Friday, you crazy kids!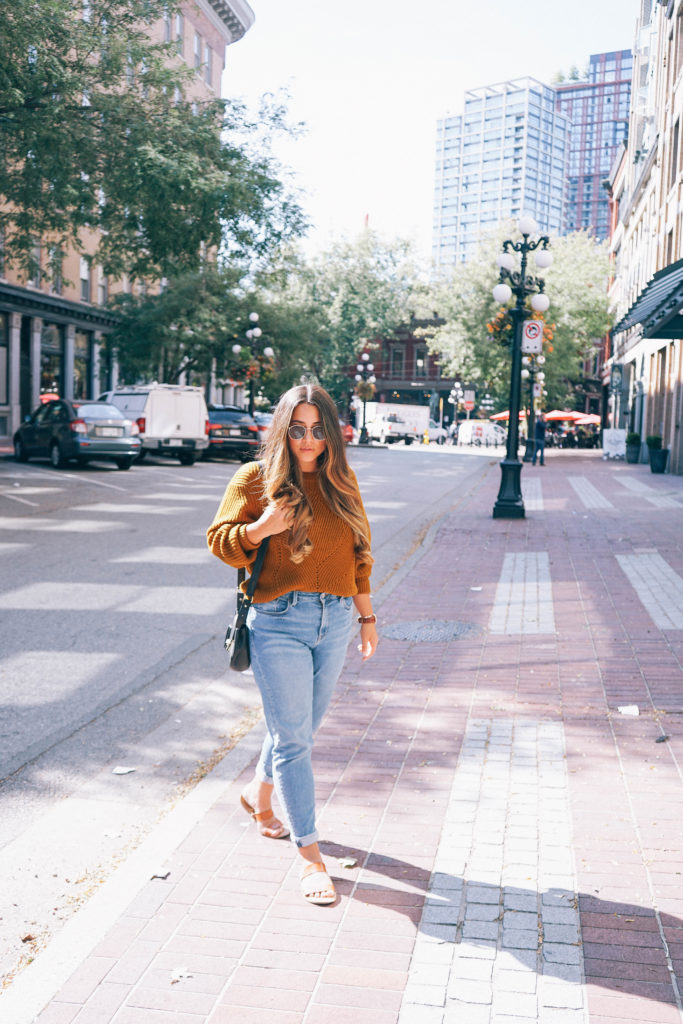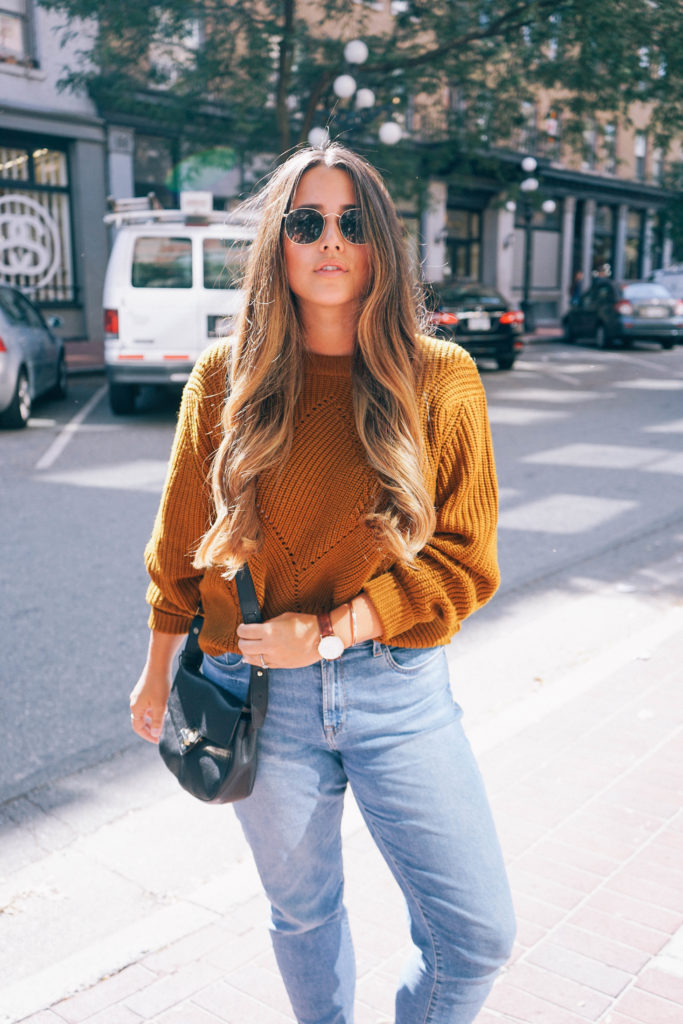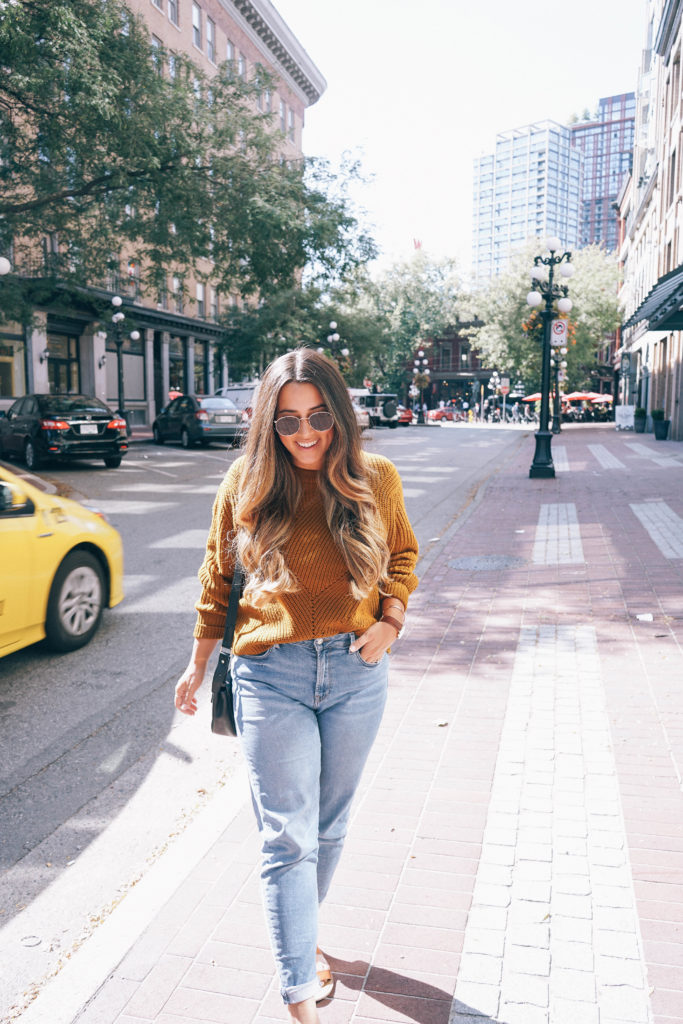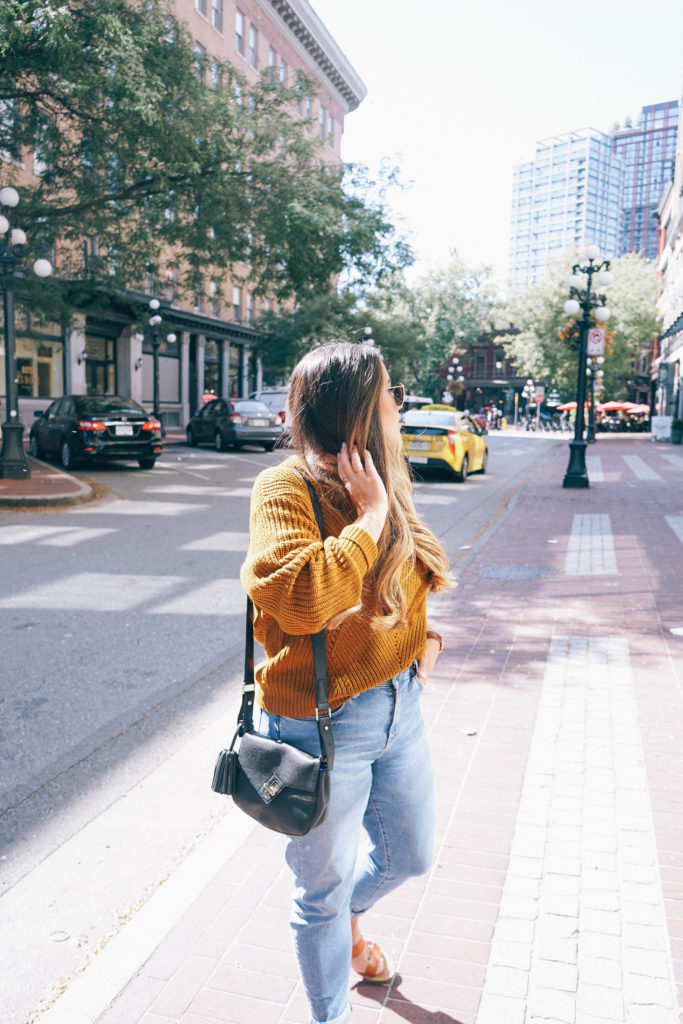 Shop The Look
*NEW* Wilfred Serment Sweater in Tamarind from Aritzia | I'm wearing a size Large
Indigo Retro Cindy Mom Jeans c/o Mavi
Cognac Slider Sandals from Old Navy
*NEW* Prescription 'Harrison' Sunglasses c/o Bailey Nelson | These are the gold frames with grey lens
Black Cross Body Bag c/o Ela Handbags | Last Season, but there's a similar one here
Classic Durham Watch c/o Daniel Wellington
Monica Vinader Fiji Chain Bracelet c/o Nordstrom
Rose Gold Stacking Rings from a local boutique | Similar style here