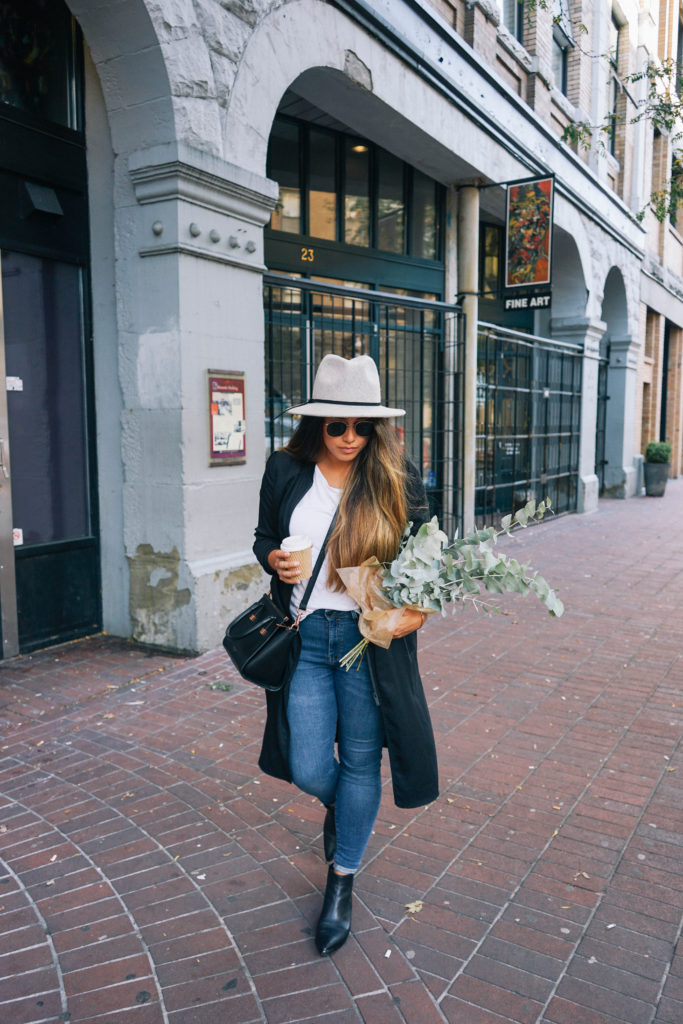 It's not raining and I have coffee.
My jet lag and anxiety seem to have joined forces to form an unstoppable team of energy suckers.   Bedtime is now comically early and falling asleep is a jarring blackout rather than a peaceful descent into dreamland.  I keep waking up in the middle of the night, convinced that it's morning.  I actually celebrated a 6 am "sleep in" this past weekend.  I watched 'How To Lose A Guy In 10 Days' and made vegan pancakes before Adam even left for work today.  Am I becoming a morning person?  It's all so very confusing.
Those two weeks away were very much needed, even if it has been a slower transition back to reality.  As uncomfortable as it can be to shake out of a routine, I realized that I very much craved a reminder that I could push myself.  Cannot wait to tell you all about it soon.  I have to sort out all my thoughts and photos first.  Plus, with the holidays have kind of taken over my life since returning to Vancouver.  Besides sleeping a ton, I also spent this past weekend decorating the apartment and watching as many festive movies as possible.  Unfortunately, I'm also massively behind on holiday content for the blog, which is such a shame because I really had great ideas this time around.  Even if I can only get to a few of them, it's going to be a mad scramble this week, but we can do it!  There'll be a big gift guide up in the next few days that I'm super excited about.  Stay tuned!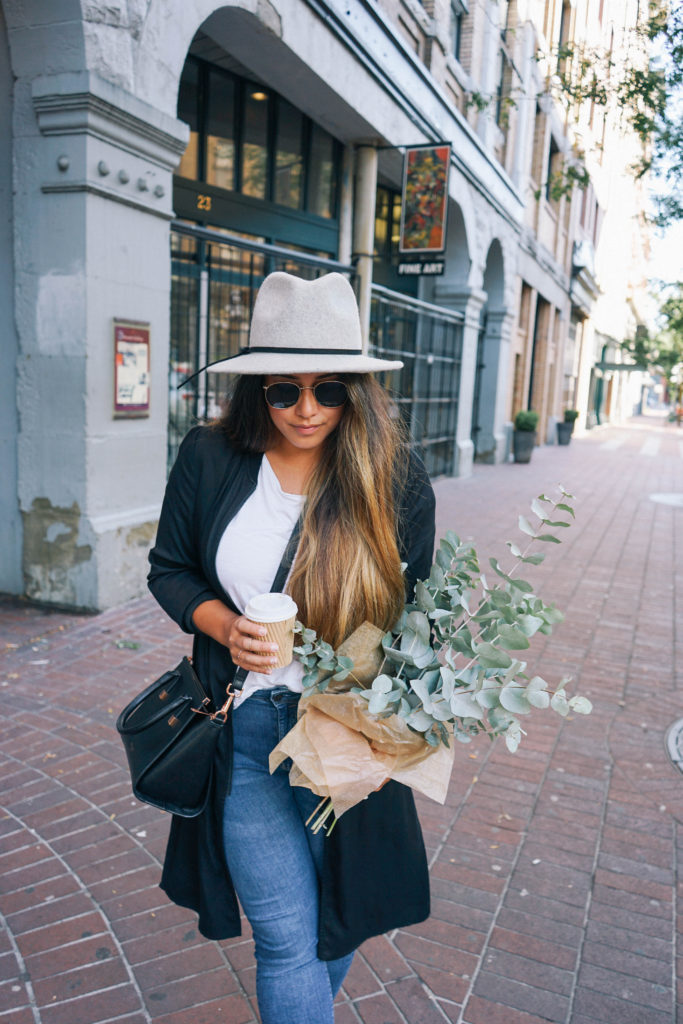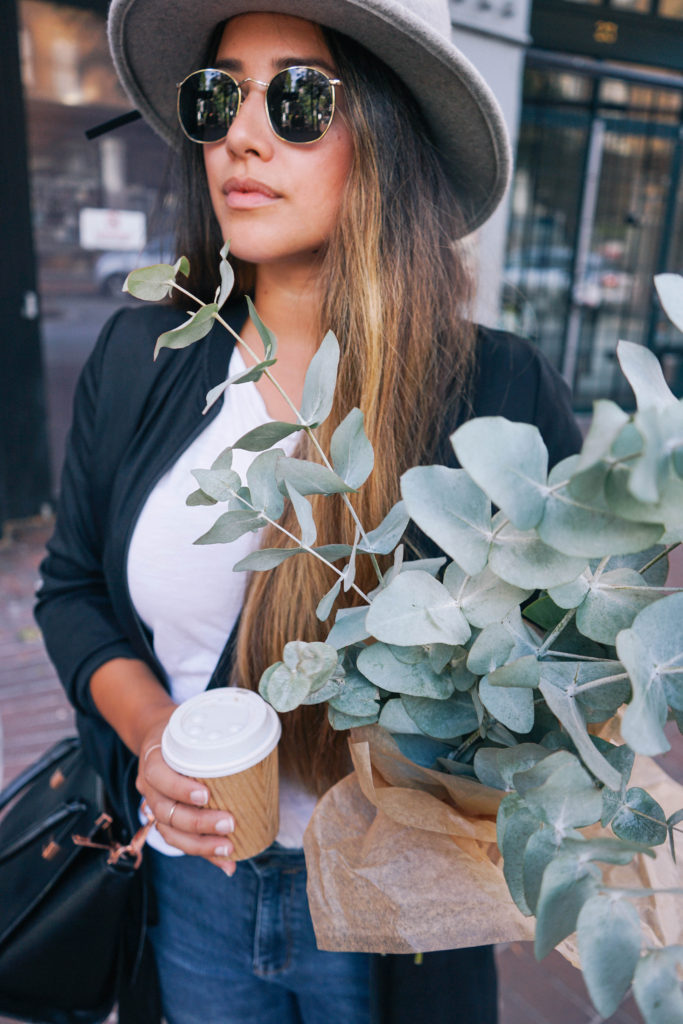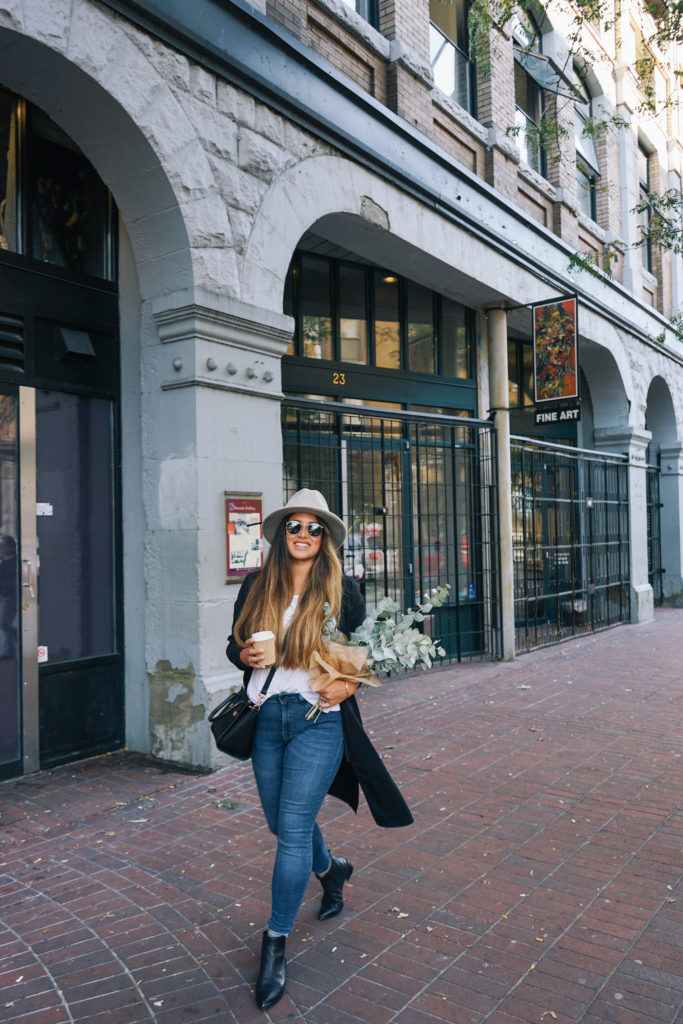 Photos by To Vogue Or Bust
T-Shirt from Zara | similar here
Hat c/o Joe Fresh
'Lucy' Skinny Jeans c/o Mavi
Black Duster Jacket c/o Mavi | similar here
Prescription 'Harrison' Sunglasses c/o Bailey Nelson | These are the gold frames with grey lens
Marc Fisher Yale Boots from WINNERS