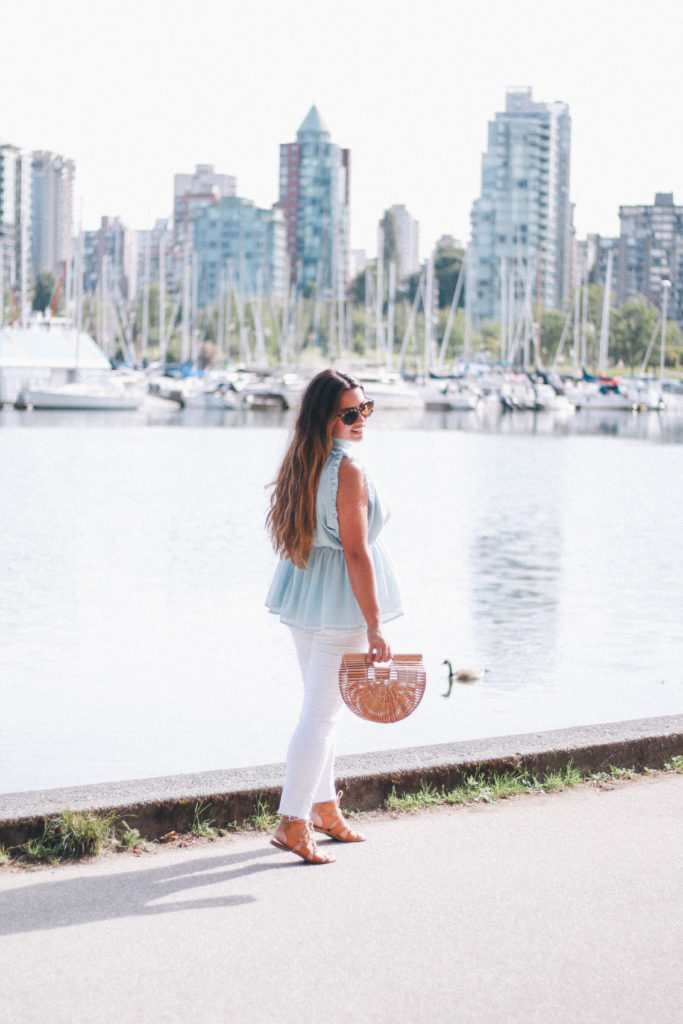 My version of "florals for spring, how groundbreaking" is blue and white for summer.  This was my absolute go-to combination last year and I can already tell it's a favourite this season because I keep filling up online shopping carts with blue and white blouses.  It's honestly a problem.  I glanced at Adam's closet this morning and noticed that he has an abundance of blue shirts as well – are we already at that point in our relationship that we're dressing alike?  Is this was 10 years together does to you?
Looking at what else to invest in this summer, I think a straw or similar looking neutral bag is key.  They just go with absolutely everything, I adore this trend so much.  I also still love the ease of a nude flat sandal that again, pairs well with most.  I have worn this pair from last year into the ground, they are literally almost in two and keep making me trip while walking.  I should really replace them.  Like, now.
SHOP THE SUMMER LOOK: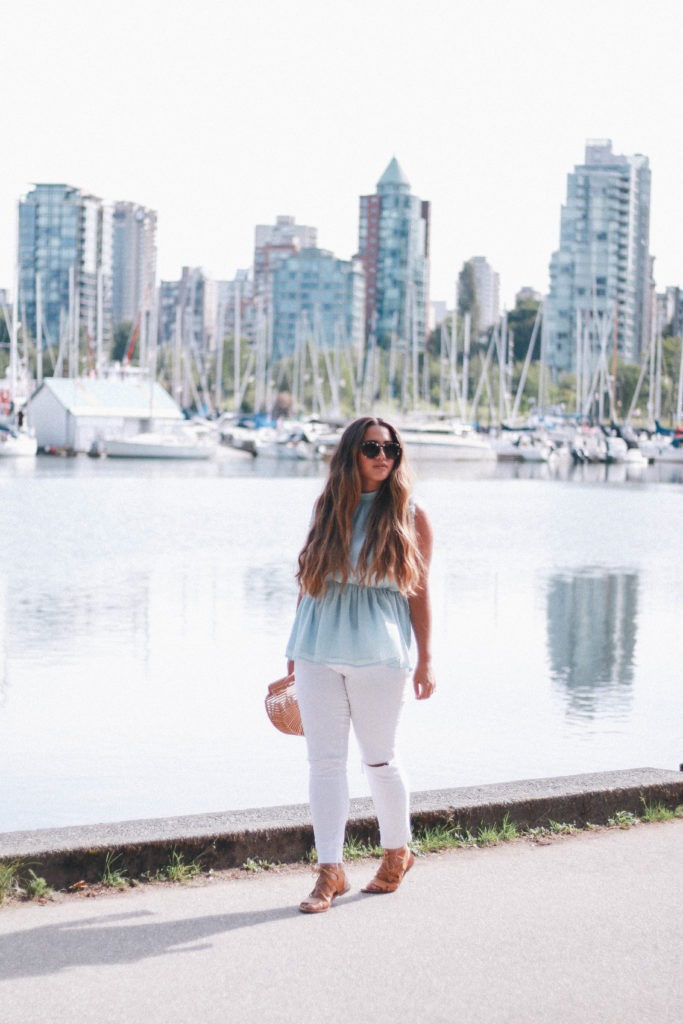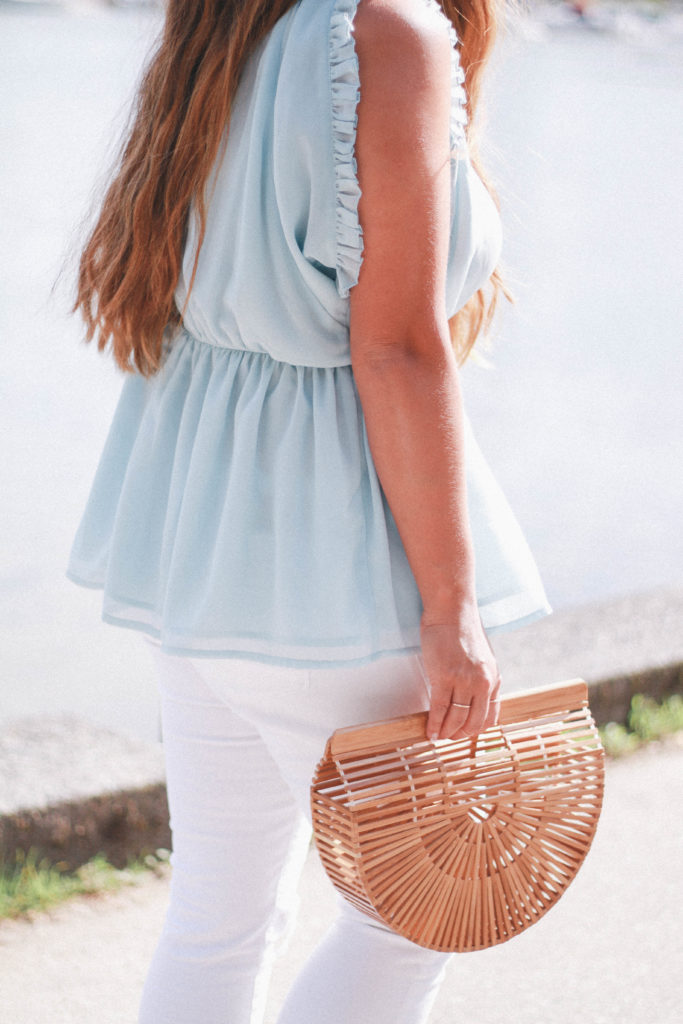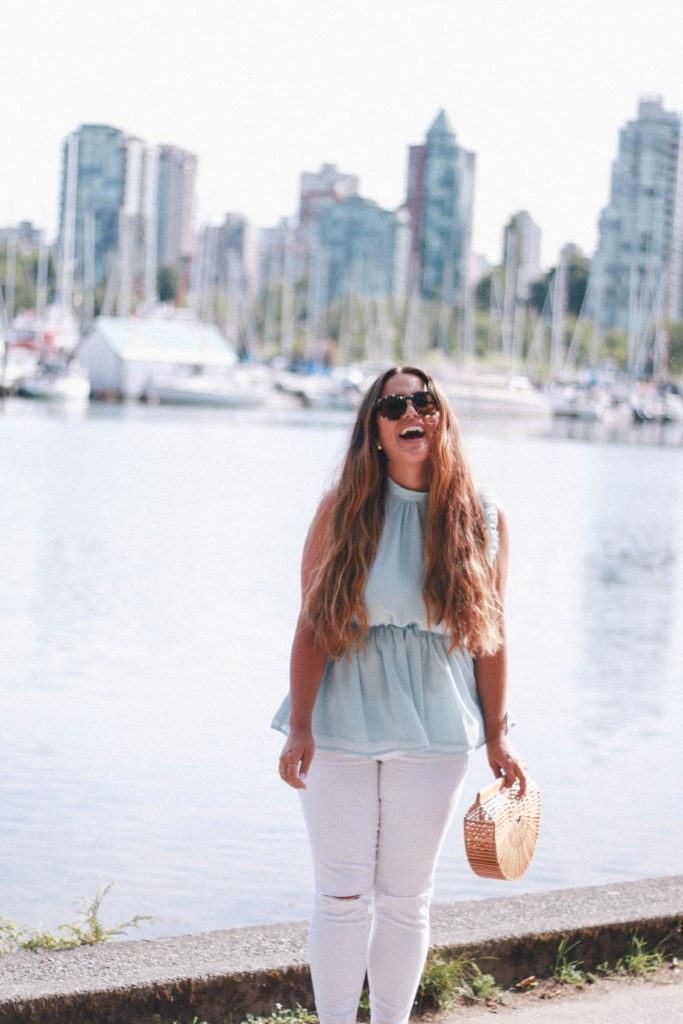 I really can't even believe that we're 8 days into June and that summer officially kicks off in a few weeks.  Doesn't it seem like time is flying by?  We don't have a ton of concrete plans for July and August, which is kind of nice.  Work-wise, I have tons of really fun projects and collabs coming up over the next month that I cannot wait to share with you.  All just an indication that this season is going to be extra awesome, don't you think?  What are your plans this summer?  Any big trips or weekends away in the books?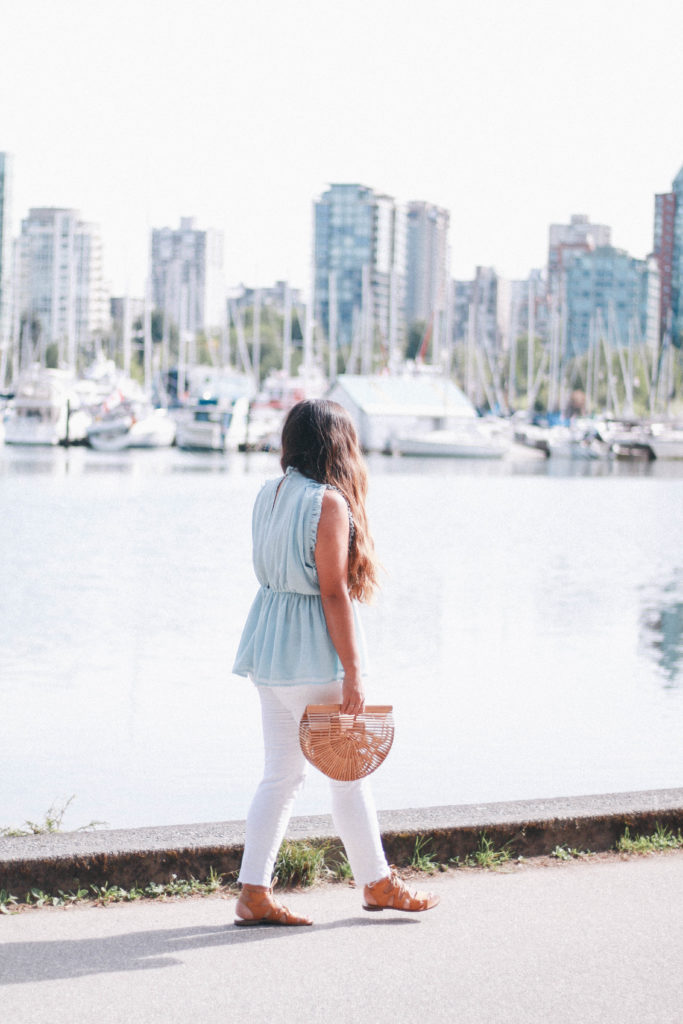 Photos by To Vogue Or Bust
Blouse from ASOS, old but similar here
White 'Adriana' Skinny Jeans c/o Mavi
Neutral Lace Up Flat Sandals, old but similar here
Bag from Cult Gaia, on waitlist here