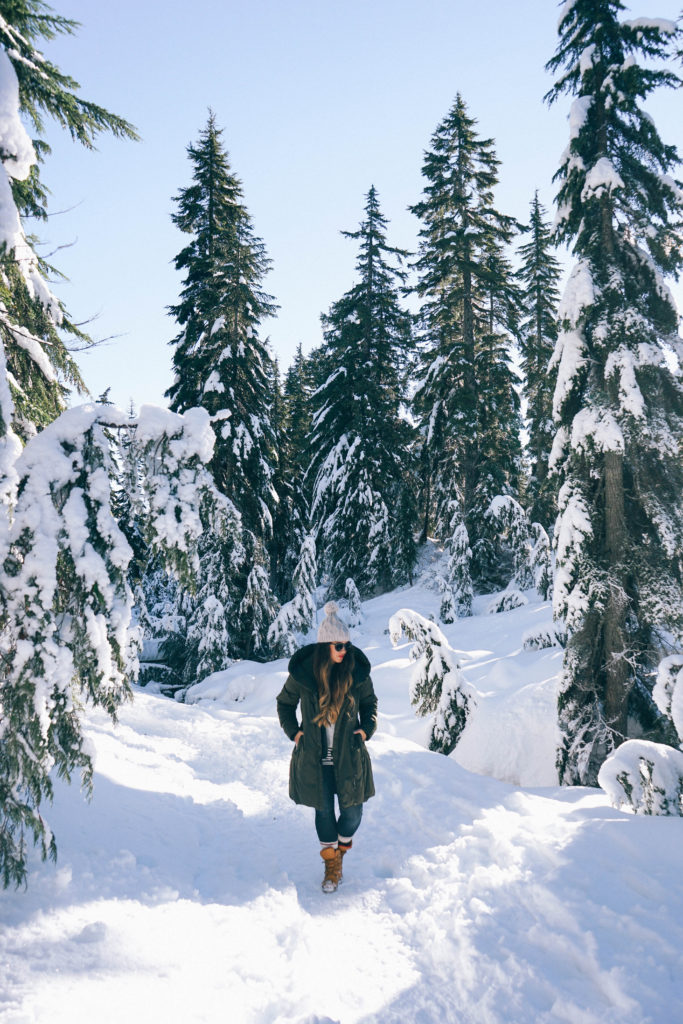 This is my favourite 2018 winter coat – and it's on SALE!
This is not a drill.  I wrote this entire non-sponsored post gushing about how much I love this darn outerwear and just discovered that it is extremely discounted right now!!!!  Run, don't walk, to get this Noize Vegan Winter Coat!  It's the Jemma Coat with Fooler and comes in 4 delightful colours.  There's lots of other women's styles to choose from as well and they're all on sale and oh, happy day!
In the midst of winter, my puffer coats are realistically the ones I have to wear all day, every day.  Especially having a cute little dog to walk, I just can't risk being impractically dressed for the elements.  And it's not exactly easy finding trendy, figure flattering puffer coats that are cruelty free AND a reasonable price point.  That was, until, I was introduced to Noize!
If you don't know them, Noize is based out of Montreal, Canada.  I got one of their basic black coats last year and fell in love.  Their Canadian designed coats are made with faux fur, vegan leather detail, and cruelty-free insulation.  All of which, do not compromise the quality of their products!  Both of my Noize jackets keep me very warm, even in the most frigid temperatures, and the fabrics are so water resistant that I'd say they borderline on waterproof!  The weight of them is substantial and probably what keeps you warm.  They're not heavy when you have them on though, it feels more like I'm wrapped in a perfectly tailored vegan duvet and it's just divine!  Thanks to thoughtful design, both of my Noize jackets also looks great done up or left open, and the Jemma Coat has an inside zip closure with rib knit collar for a semi open look.  The hoods are large and provide lots of shelter from rain or snow (and I find they sit perfectly when you have a toque/beanie on as well). Oh, and they're also machine washable!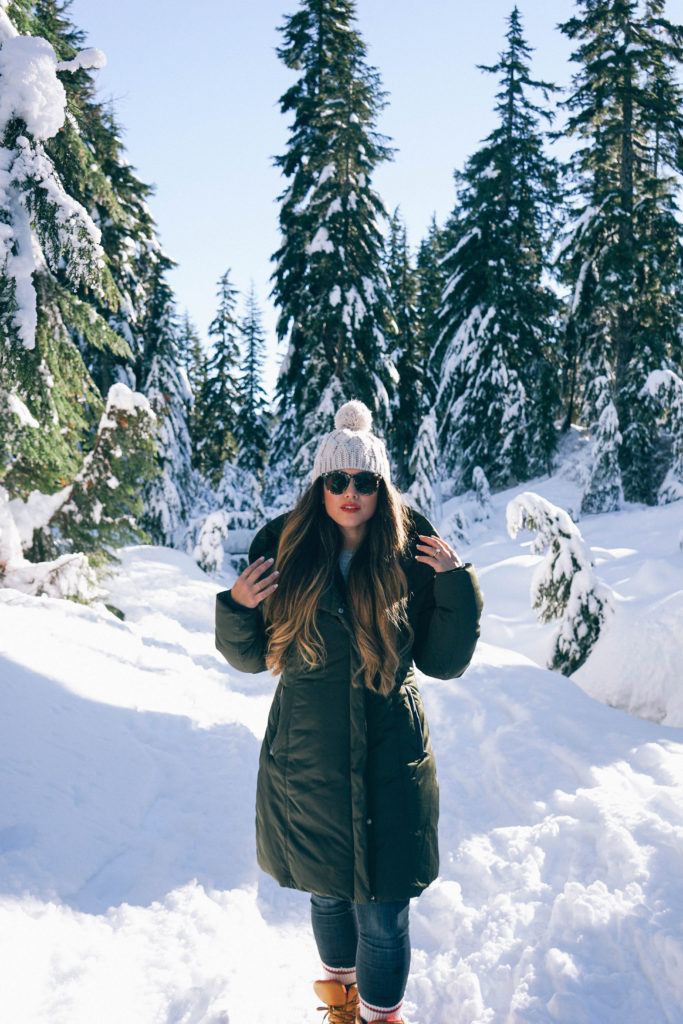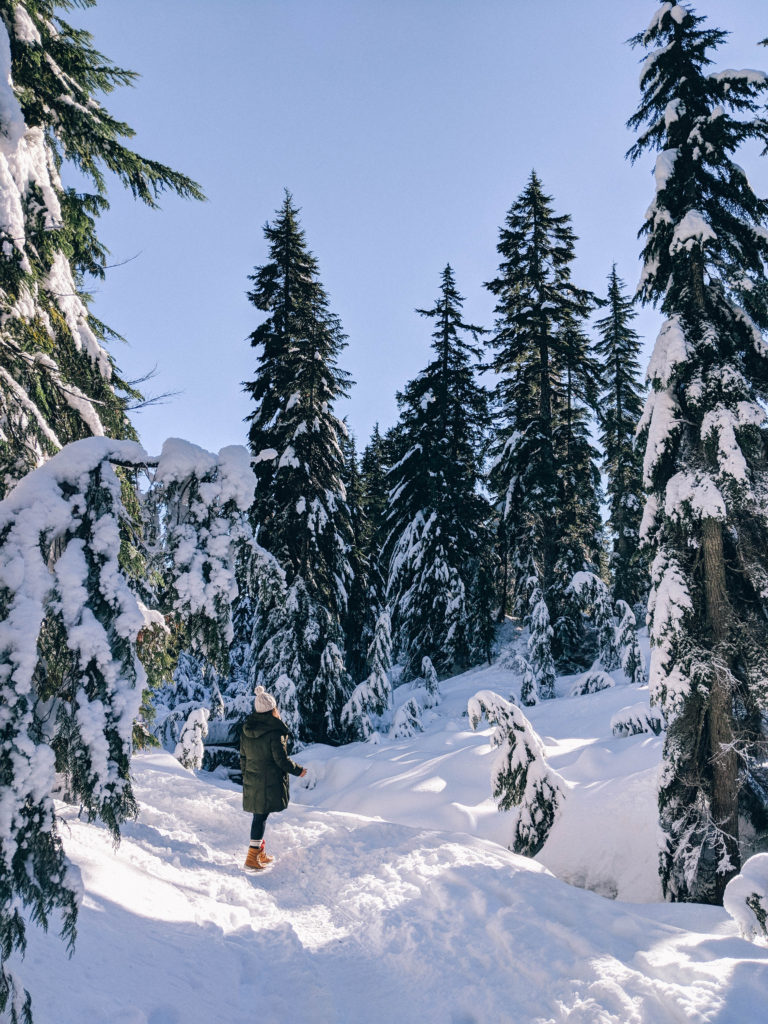 I appreciate that their styles leave a comfortable amount of space for my bust and hips, but taper in at the waistline so you don't feel like your figure is lost forever.  In terms of fit, both my coats are a true fitting size Large that leave enough room for big sweaters and/or layers underneath.   For reference, I am just under 5'5″ and the coats hit just above my knees.
I realize that we're nearing the end of coat the season, but I cannot say enough great things about Noize and thought I should mention them now, so that you could either jump on the chance to get a puffer jacket on sale, or bookmark this post for next winter!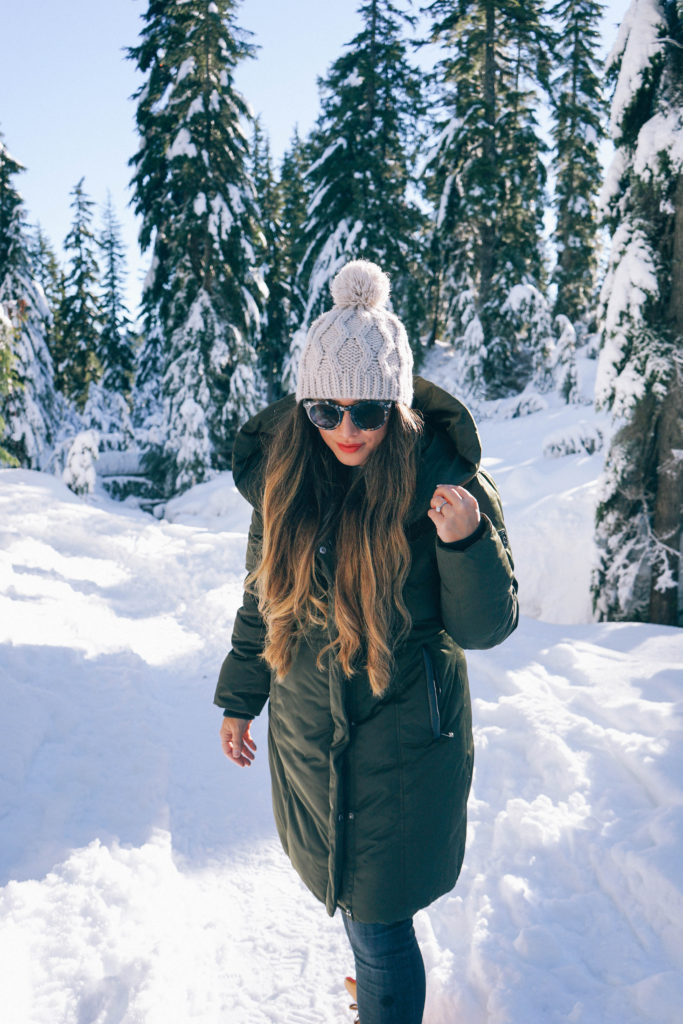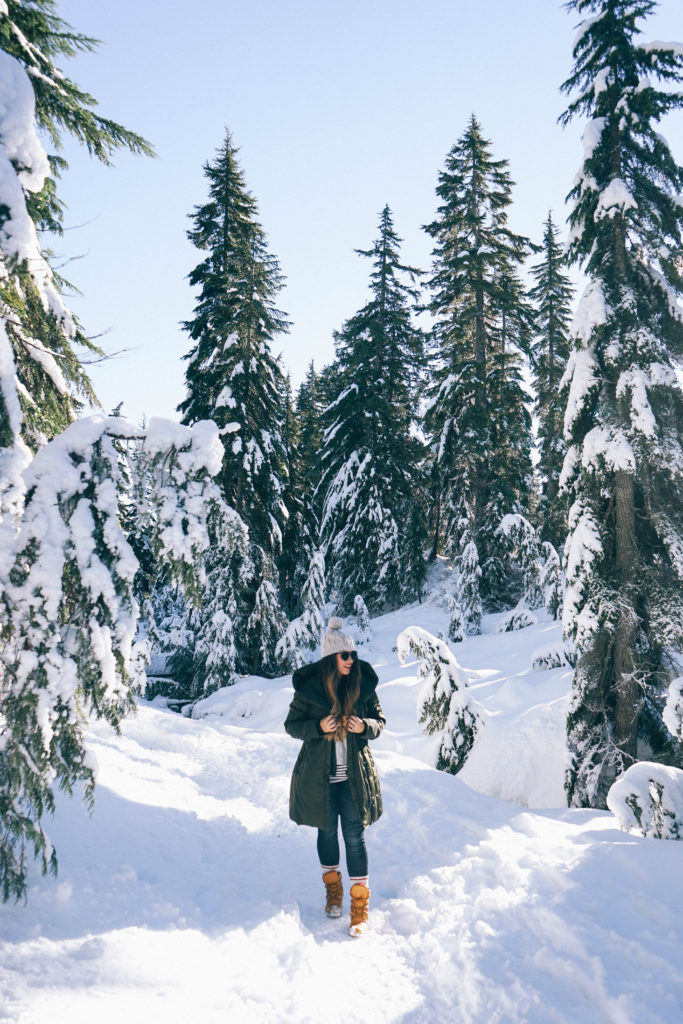 Photos by To Vogue Or Bust
Jemma Coat from Noize
Gray Fine Knit Sweater from H&M
Tess Gold Jeans from Mavi
Cabin Socks | Similar here