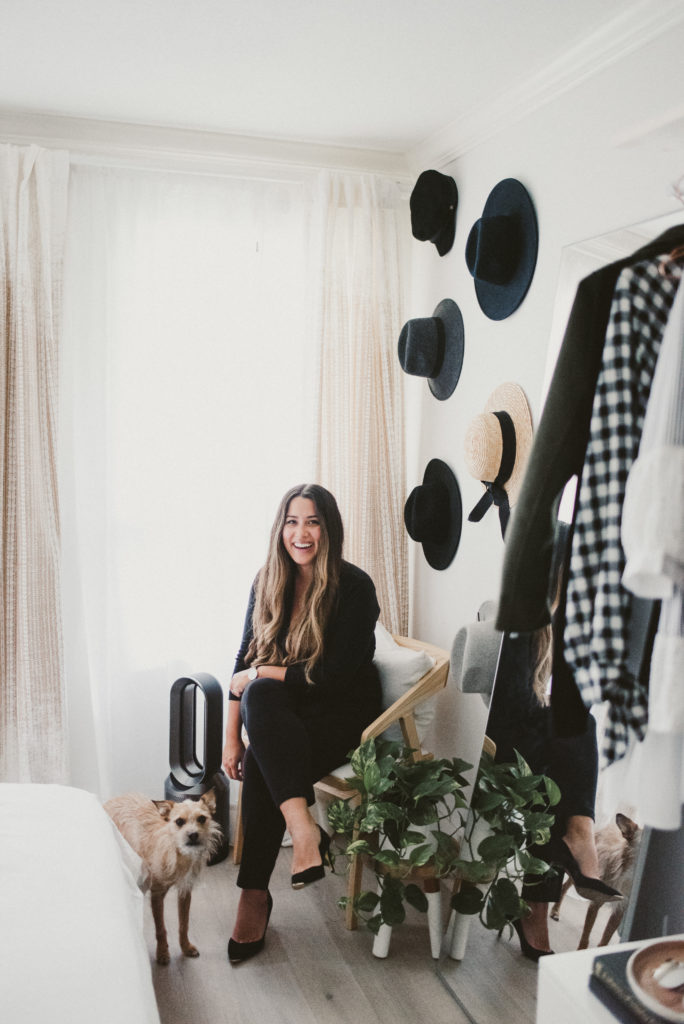 From a cluttered mess to a master retreat.
I had always dreamed of a bedroom that felt more like a sanctuary than a dumping ground for clothing.  But, no matter how much we decluttered, it never felt relaxing, or that to adults could possibly reside there.  Our big bedroom makeover has paid off in so many ways.  We each spend more time enjoying the one and only bedroom in our apartment.  It has been easier to stay organized and feel in control of the clutter.  The improvements have also created an environment that helps us have better sleeps!  A well rested family is certainly a happier family. I've highlighted some of the things that have made a difference in our now relaxing space below.  Hope you enjoy!
I'm Wearing: The comfiest black wrap jumpsuit from Cossac.  Seriously, my favourites rn.