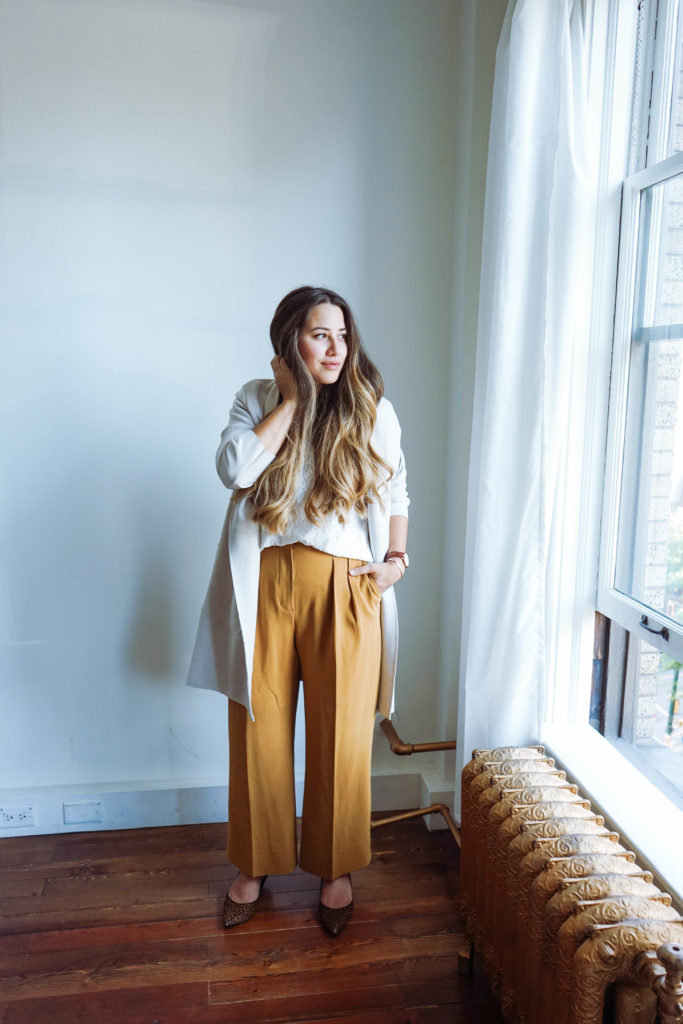 Any excuse to wear trousers!
One element of creative entrepreneurship that I struggle with is the lack of coworkers.  As in, I don't have any LOL.  I really do miss the motivation of getting dressed up, in a small way, for other people.  The excitement each morning of seeing what everyone else chose to wear that day.  Oh, and the conversation, I miss that too.  Of course, I do still get this every once in a while at meetings, but truthfully, I rarely have any reason to ever sport heels of any kind.  I really do feel lucky that I'm able to follow my dreams and create my schedule, but dammit, sometimes I really just want a good reason to be business casual!  So, I hope you're cool with it, but I'm pretending that you guys are my coworkers today.  I specifically wore trousers and kitten heels for the occasion!
I'm actually trying to get myself back into tailored trousers as an alternative to my daily denim. I really love how these ones fall away from the leg and are cropped at the ankle. I think I want a similar pair in classic black.  If you've seen any good ones around lately, let me know!  I decided to pair these pants with a half tucked short sleeve blouse and then threw a cardi coat on top for warmth.  It has been 6 years since I've worked in a real office, but I still remember how temperatures at the desk can vary.
See how I've previously styled these mustard trousers in this post.