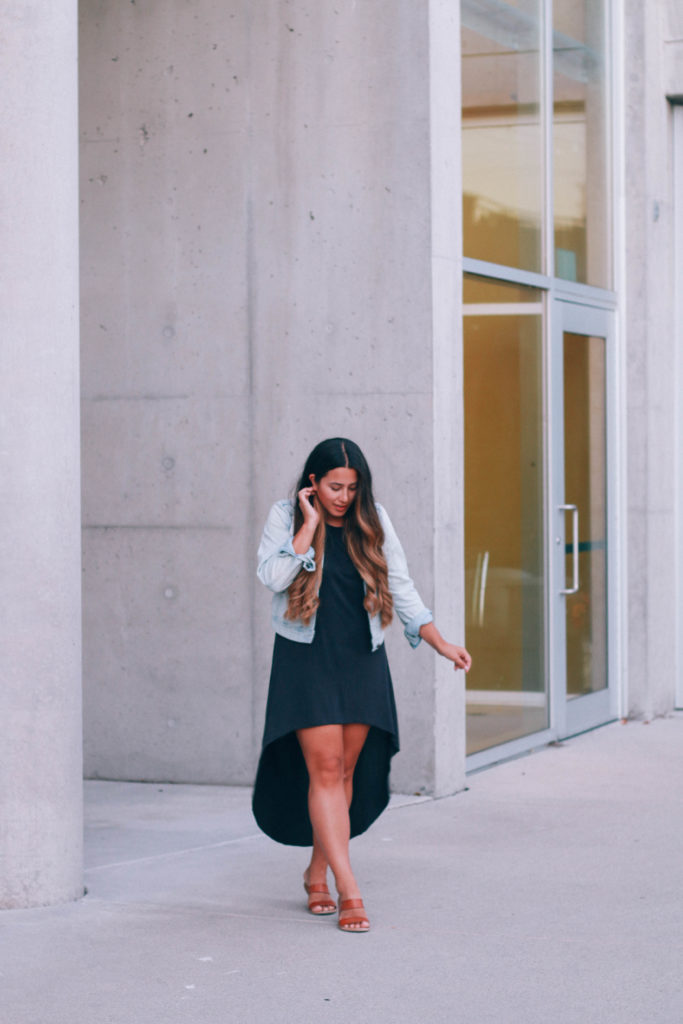 This turned into a list of what's happening this month.  I'm okay with it.
In those moments that the heat is heavy, lingering in the air, and the light hangs on as long as possible, it feels like summer is inching by.  I've been doing my best to savour it with each cannon ball into the water, overheated stroll around the neighbourhood, and every completely justifiable ice cream cone.  But, just like that, it's August.  And thanks to all those years in school, it feels like we're halfway through this glorious season of recharge.
Looking ahead, the upcoming days will not be wasted.  Here's a roundup of what's happening in August:
I'm off to NYC for a press trip tonight, which I'm trying to act cool as a cucumber about, but I really just want to jump up and down and squeal.  Must…remain…profesh.  If you have any NY recommendations, let me know.  Haven't been in a few years, I'm sure all the restaurants and coolest spots have changed since.  I mean, it's New York City!
Adult braces.  I'm officially starting Invisalign as soon as my trays arrive – eek!
Our 2nd Wedding Anniversary (which is just crazy) and we're celebrating in Naramata again
Another round of Bikes and Brews AND a second Langley Wine Tour
The final stages of our bedroom makeover, which I am beyond excited about.  It's crunch time now and I still have so much more to organize and sell and purchase
Fall clothes shopping…you know it'll happen no matter how hard I try to avoid it
Diner en Blanc with Jen and Remo, because it wouldn't be summer without it
We're going camping with friends for Labour Day weekend which will be very interesting.  I haven't camped in many years and pretty sure most of our gear is broken and will need to be replaced, but I am optimistic that I will enjoy the rustic camping experience more than years past.  Mostly because I know Reg will absolutely love it.  It's Reggie's world, we're just living in it.
What are you up to this month?  Would love to hear in the comments below!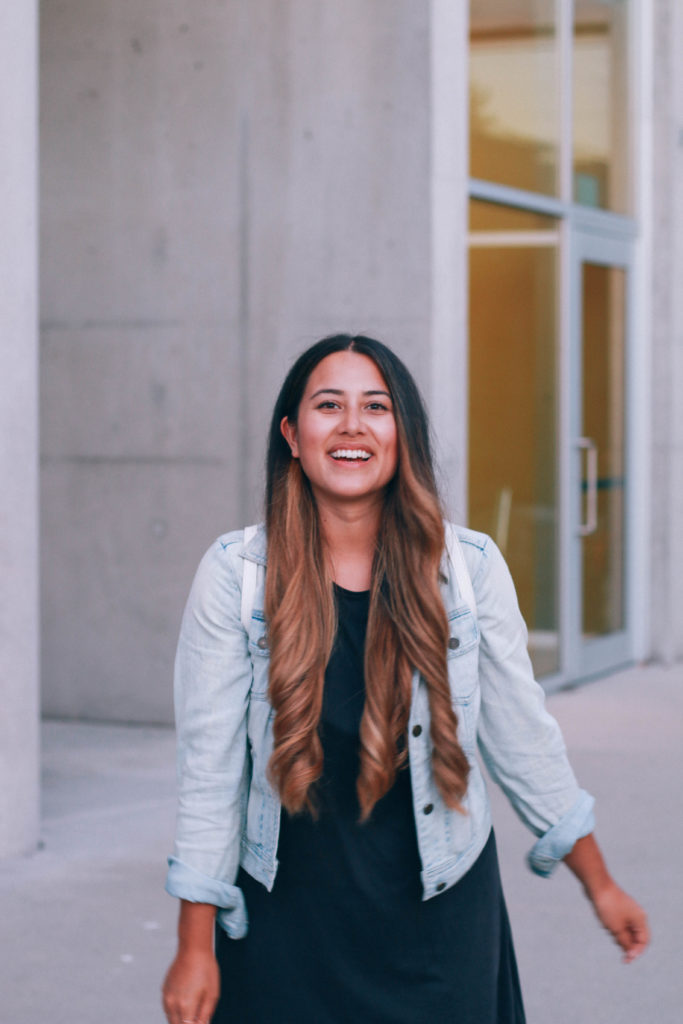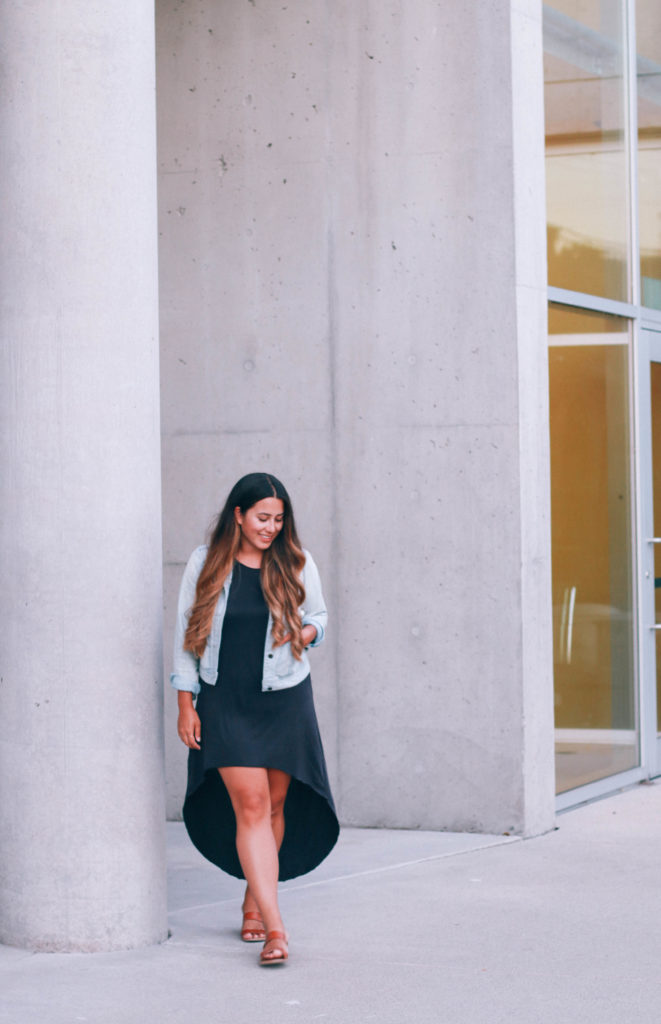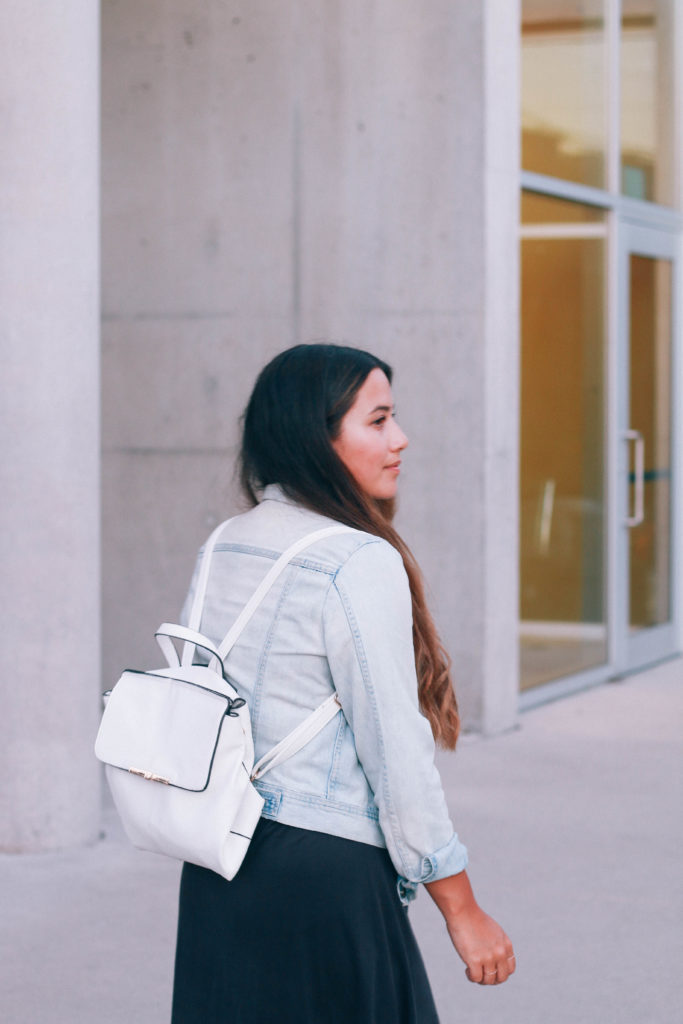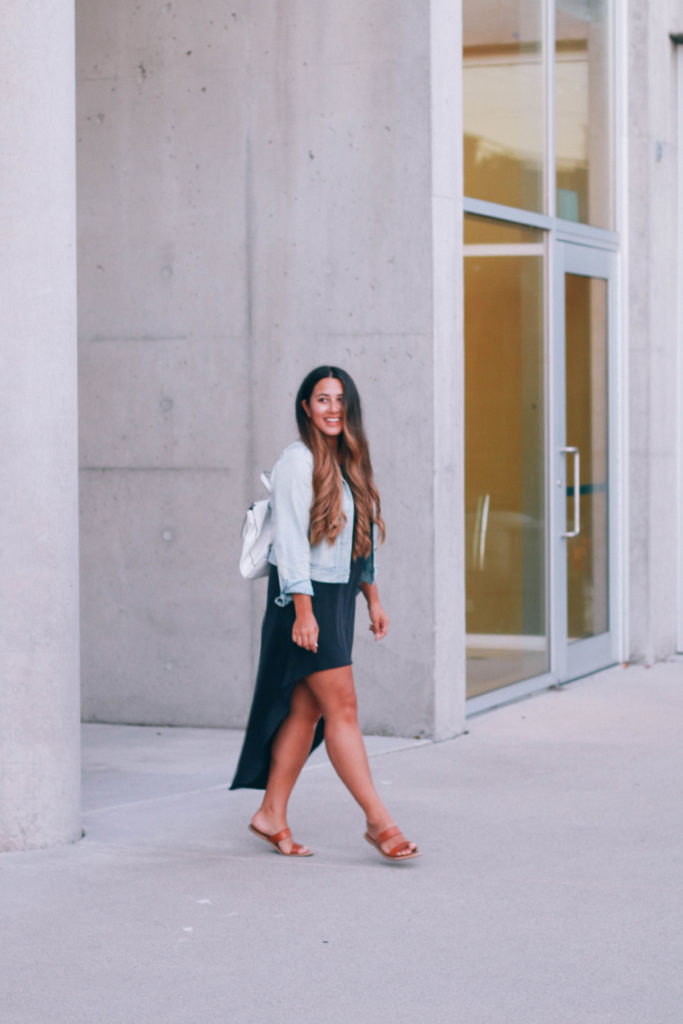 Shop The Look
Hi/Low T-Shirt Dress was a Winners find last year, similar here
Light Wash Denim Jacket c/o Gap
Cognac Slide On Sandals from Old Navy
White Vegan Backpack from Spring, similar here