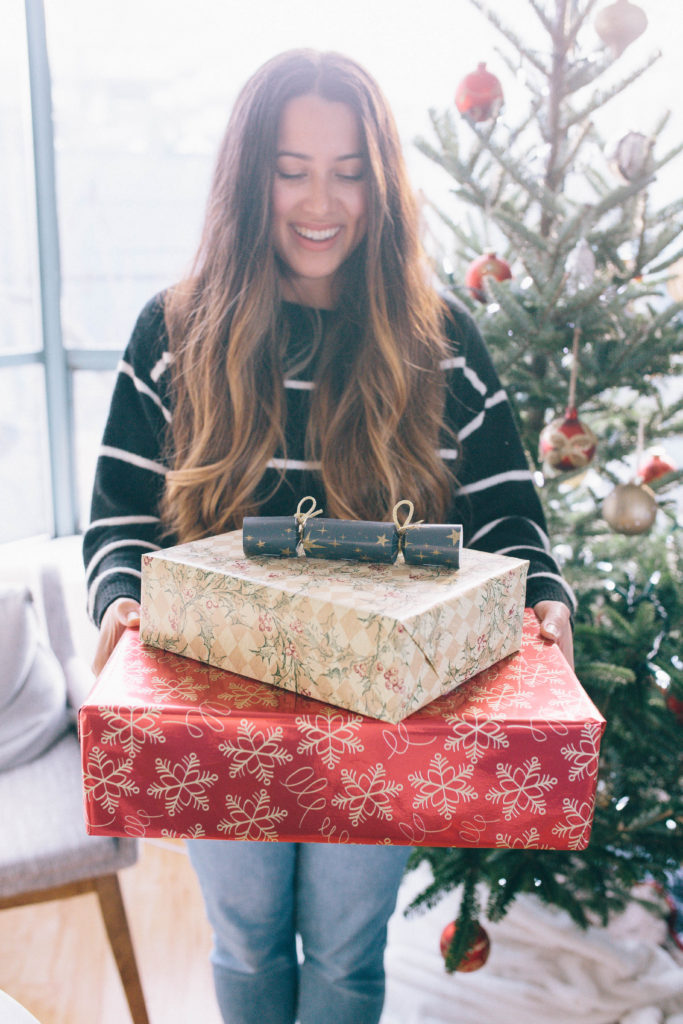 There's still time to get them an amazing gift!
I was so organized this year.  I made sure the decorations went up arguably too early.  We started on our classic Christmas movies in November.  I even had my gift ideas for our loved ones in a Google Doc months ago.  And yet, here we are, 10 days until THE big day, and I haven't completed my shopping.  Haven't done any baking, haven't even attended a Christmas party yet!  Things finally really kick off this weekend for us though (Christmas has turned into a two week event these last few years), so I'm teaming up with Best Buy to bring you my go-to gift ideas for 2017!  And then I'll have to head to the store, because I am genuinely very behind on the whole gifting thing LOL.
Is the following a last minute gift guide or just my own personal Christmas Wishlist?  It's hard to tell.  I either already own and love these products, or have them requested in my letter to Santa.  So, you know everything is Alicia approved and only the best of the best.  I always like to keep presents as thoughtful as possible, so I made sure to include ideas for all sorts of people on your list!
Be sure to scroll through and read until the very bottom of the post because you HAVE to enter the $100 Best Buy Gift Card Giveaway!
I have heard nothing but amazing things about the Instant Pot.  Being in an apartment with a small kitchen and, in turn, limited storage, a clever space saving 9-in-1 cooker is essential.  This handy machine apparently does the work of 9 kitchen appliances including pressure cooking, a rice cooker, steamer, and so much more.  The online reviews are really positive, and as a vegetarian who inevitably ends up feeling lazy about dinners a few nights a week, I have my fingers crossed that Santa leaves me one of these under the tree!
Okay, I only say in-laws because I never really know what to get them and parents can be a bit tech challenged at times.  Anyway, I had NO idea that you could pay $19.99 a month to give them in-store and 24/7 online support!  How thoughtful for that person in your life that is always asking you how email works and why their tablet isn't connecting to wifi.  You can check out a full list of all the Geek Squad Membership benefits here.
If you've beat the algorithm and have managed to keep up with my Instagram lately, then you'll have noticed that I've converted to #TeamPixel.  My Google Pixel 2 has been completely life changing in terms of my phone photography.  Not only is the front AND back facing camera impressively clear, the Google Lens also understands what it's seeing, because it's Google, and it's awesome.  You can ask the Google Assistant questions and get help scheduling an appointment.  There's also unlimited storage and rapid charing (plus the battery lasts way better than other phones that I will not mention).  If you can't tell, I LOVE the Google Pixel 2 and if there's someone in your life that wants to make the jump to android, I say YES!  It's time!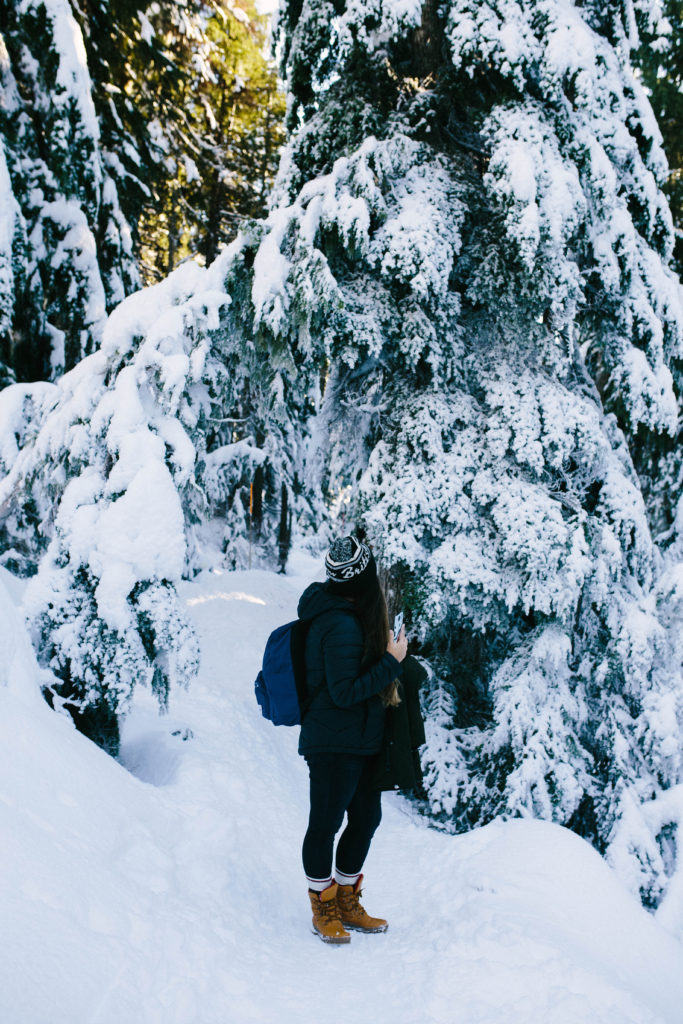 This handy little at home photo printer would really be great for anyone, but I thought it'd be such a thoughtful touch for new parents.  Printing out photos of their little bundles of joy right then and there?!  Perfection!  This portable device prints out instant 2″x3″ photos from a smartphone or tablet and is great for that photo obsessed friend.
We all know one.  That person who is constantly losing their keys, phone, purse, the list goes on.  Okay, admittedly I am this person.  Seriously, how do keys always go missing?!  These convenient little Bluetooth trackers easily attach to your belongings and have a lour ringer (and 200 ft range) so that you can actually find your stuff through the Tile app on your smartphone.
Especially if that homebody is allergic to everything like our family is!  I've already declared my love for this Dyson Air Purifier, but I will say it again.  Triple functioning (remember what I mentioned about a small living space), the Dyson Pure Hot+Cool Link is an air purifier, heater, and cooling fan.  It automatically monitors and purifies the air, removing 99.97% of allergens and can report its findings to you through the Dyson Link app!  Our home is so much more comfortable because of it, if there's someone you can splurge on, this is absolutely an amazing gift idea.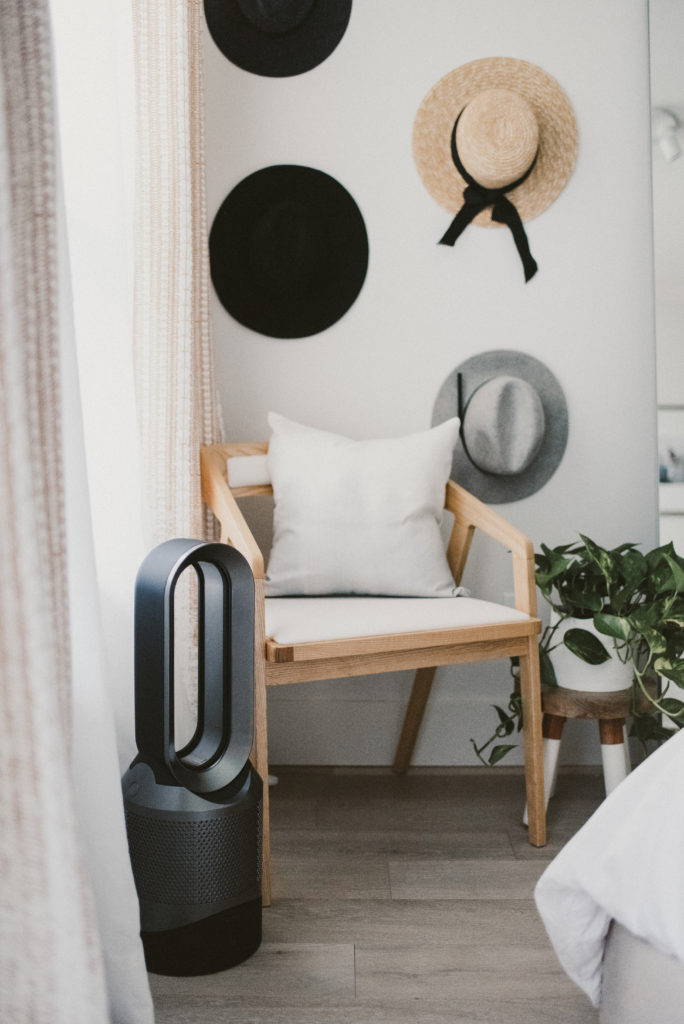 What I love about the Google Home Mini, is that it's a step towards a smart home set-up without being too overwhelming.  The price point is excellent and makes for a thoughtful gift for almost anyone on your list!  The Google Home Mini is a calculator, dictionary, and translator all in one, and provides real time answers on the latest weather, traffic, finance, sports, and much more.  It can also act as your very own voice-enabled PA, helping you stay organized and keeps you up to date about your schedule, commute, flight information, grocery shopping, etc.  Actually, I think I'm going to have to buy one of these guys for our home too LOL!
THE GIVEAWAY
All this talk about shopping at Best Buy calls for a giveaway.  Here's how to enter to WIN a $100 Best Buy gift card!
To enter, comment below to tell me what you'd put the gift card towards if you won and please include your email address (so I have a way of contacting you).  +2 more chances to enter over on my Instagram.  Maximum 3 entries total per person (x1 on the blog, x2 on IG).  Giveaway is open to Canadian residents and will end on December 18th, 2017 at 9pm PST.  Winner will be chosen at random soon after.  Good luck, darlings! Xo
This post was in partnership with Best Buy Canada.   As always, opinions are my own.